On December 23rd, 2019, the original painting for the Store Championship promo Lavinia, Azorious Renegade by Matt Stewart sold via MTG Art Market auction for $6,300.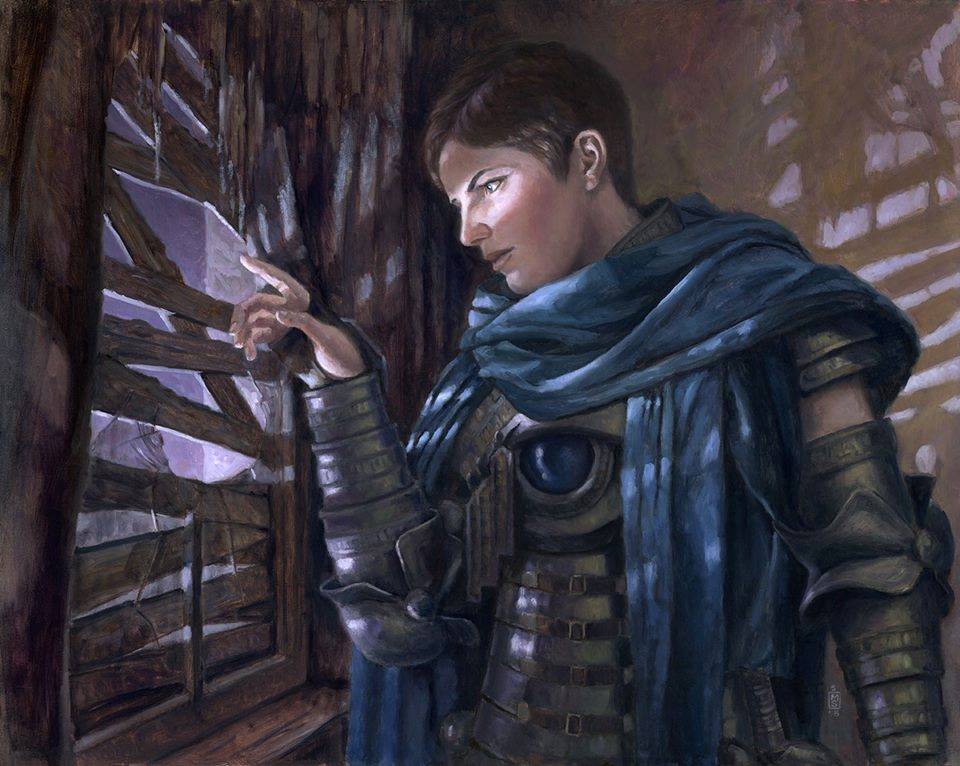 The Facts
Lavinia, Azorious Renegade by Matt Stewart is a work of oil on Ampersand gessoboard measuring 16 inches by 20 inches, and was commissioned for the new Ravnica Allegiance expansion. It was sold by Mike Linnemann, working as agent for the artist, via an MTG Art Market auction, and realized a final price of $6,300 after an exciting final hour and several "overtime" bid extensions.
It was one of the first cards officially previewed by Wizards, and has received a considerable amount of attention for its potential impact on Vintage and even other formats. It is also a Store Championship promotional card, and therefore has special full art that extends into the textbox.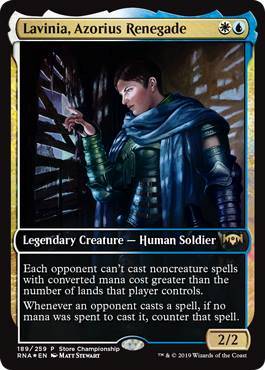 The Hammer
In the past, artist Matt Stewart listed newly previewed art on eBay, usually the day of or day after their official unveiling. But for Lavinia, Azorious Renegade, he has partnered with broker and known Magic art associate Mike Linnemann to run the auction exclusively on the MTG Art Market, saving on eBay fees and getting the painting in front of the most concentrated group of collectors.
Although the work had a $100 starting bid and a reserve, something Linnemann likes to do to encourage early and often bidding, a $2,000 bid was placed almost immediately. The painting was over $3,000 by the end of the first day, and passed $3,500 on Day 2. Here it would remain until the final day as the price all but doubled in the closing hour. There were several private and one public bidder competing for the work, and the continued bidding created 25 minutes of auction overtime. Almost all of these auctions include a provision that any bid within the last five minutes of the auction will extend the sale by five minutes; this prevents sniping an ensures that all interest in the work is accounted for. The painting eventually sold to a private bidder.
The Art
I said this was a "full-art" promotional card, and yet above we see Matt's work only appears to be the top half of Lavinia. Where are her legs? It's because the bottom half piece was finished digitally due to time constraints:
Additionally there were some slight changes made to the digital version, and to help us see them we can use this GIF image that Mike used as a part of the auction: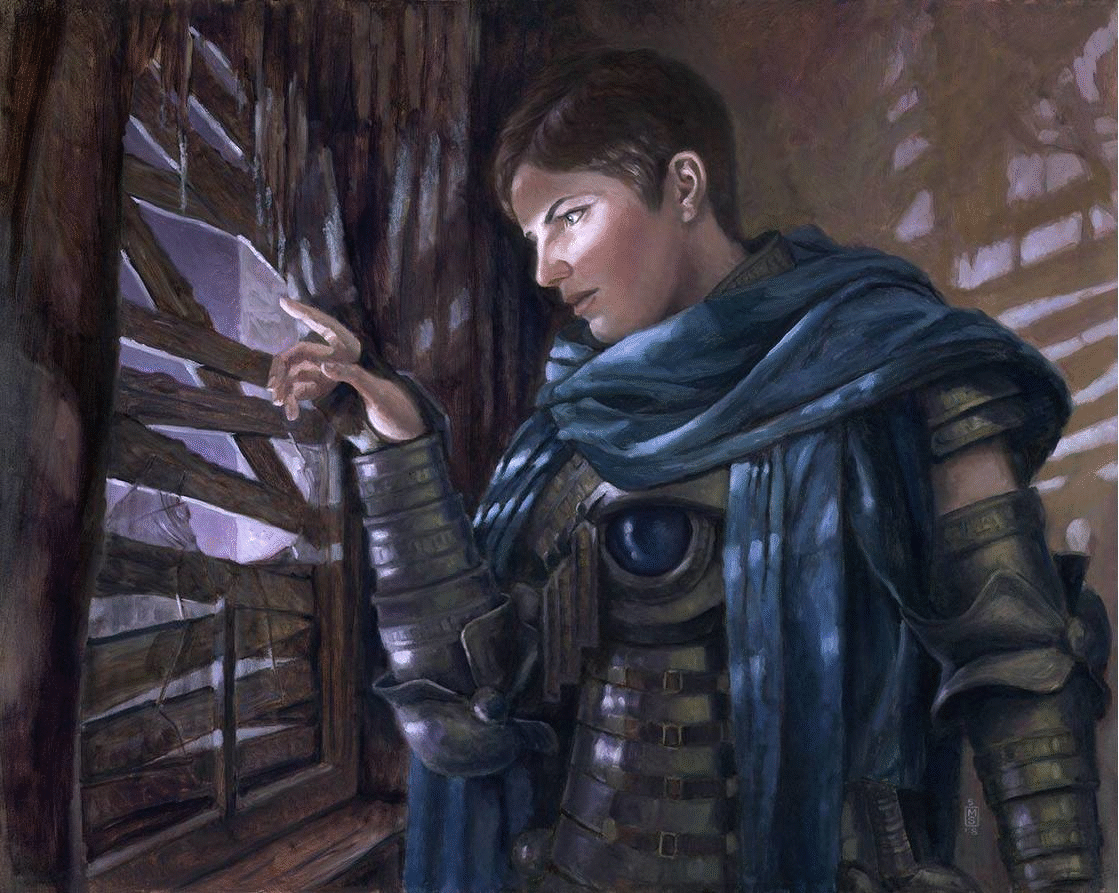 Notice some coloration differences, and the disappearance of the "chest eye" found in the original work. Matt is including a 13" x 19" print of the final digital version, and has also offered to create the vertical work, although it will be smaller, for an additional fee if the buyer should so choose.
Let's look closer once again: Brian Scott Walters did another of his art breakdowns for this piece as well. Break It Down, Brian!
There are so many decisions that went into this masterfully executed painting, and the end result is a wonderful work of art that reads exceptionally at card size as well as full size.
Keep a look out for her at your LGS Store Championship, and stay tuned here on Hipsters for more Art Market Minutes for Ravnica Allegiance!