On today's Minute: Mark Rosewater announced that, because of the presence of DFCs in Ixalan, mythic rares will be slightly more rare. Plus: the full Ixalan spoiler is here and this weekend is another National Championship weekend!
The full set of Ixalan has finally been revealed and it's chock full of dinosaurs and pirates! With the full set reveal comes Loading Ready Run's pre-prerelease event which will feature guest stars Jeremy Noell, Noah Bradley, Emma Handy, and Lee Sharpe. You can get your very first look of Ixalan in action at 1pm tomorrow at twitch dot tv slash loading ready run.
Mark Rosewater revealed yesterday that, due to the 10 double-faced rares that appear in Ixalan, the rate at which mythic rare cards will be opened will be slightly lower than other sets. Normally a specific mythic rare appears once every 121 packs but in Ixalan it will be once every 141 packs. It remains to be seen if this will have any tangible effect on the value of mythic rares from Ixalan.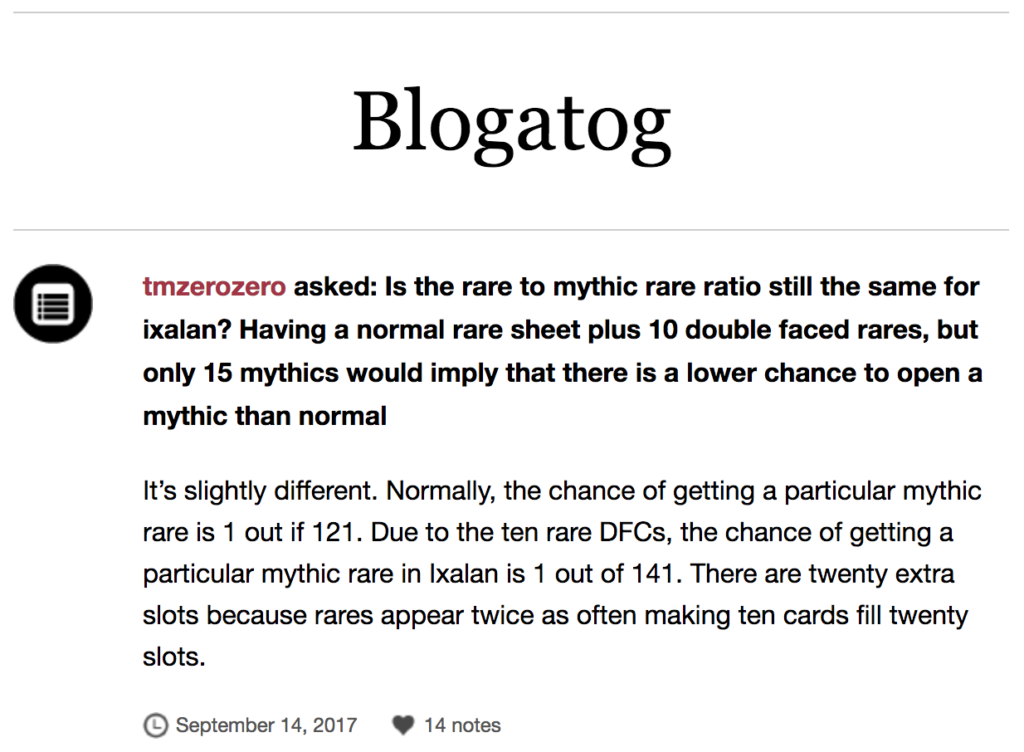 This weekend will feature the second group of National Championship tournaments across the world. 29 more nations will be holding their national championships, including defending champions Greece. The top two finishers will be added to their national team for the 2017 World Magic Cup, which begins on December 1st in Nice, France.
Subscribe!
The Magic Minute is the best way to quickly catch up on the day's Magic: the Gathering news. Only have a few minutes to pay attention to MTG today? We've got you covered. You can find us wherever you get your podcasts

Find Us On Here, Too!
We have an Anchor.fm station as well, a YouTube channel, and a SoundCloud feed. Check them out!
Links!
Our logo features art from the very talented Matt Jones. You can find more of his work here: www.studiomattjones.com.
You can read Mark Rosewater's announcement about mythic rares being more rare here.
The full Ixalan spoiler is available here.
What Loading Ready Run's Pre-Prerelease here.