9/7/17 Update: Wizards demoed an Alpha version of Magic: the Gathering Arena today. You can read about it here.
On today's Minute: The long-awaited announcement of MTG Arena is finally here! Plus, someone spoiled the full map of Ixalan early.
Today's the day, Magic fans! Wizards will finally reveal Magic: the Gathering Arena today on Twitch at 4pm Eastern. MTG Arena is the first product from the long-awaited Magic Digital Next initiative and speculation is rampant about what kind of game it will be. Recent rumors suggest it could be a MOBA, like League of Legends, though the fact that Wizards discontinued Magic Duels and then announced MTG Arena would seem to indicate it will be a Hearthstone-like Duels replacement. Make sure to watch the reveal stream today at 4pm eastern on twitch.tv/magic and find out what it really is!
World Premiere of Magic The Gathering Arena on 9/7 at 1pm PT! @jfwong @Amaz & @GabySpartz will join for the reveal.https://t.co/5pmWcjXqhP pic.twitter.com/5bykJQ0AJM

— Twitch (@Twitch) September 6, 2017
In other news, the full map of Ixalan was spoiled last night. This is the first official map of one of Magic's planes since Kamigawa in 2004 and Wizards had planned to reveal it piece by piece during the Ixalan preview season. But a reddit user noticed that Wizards had named the image file of the first map piece "1-1" and extrapolated that the next image would be named "1-2." This ingenious redditor found 20 such images and stitched them all together, revealing the full map of Ixalan.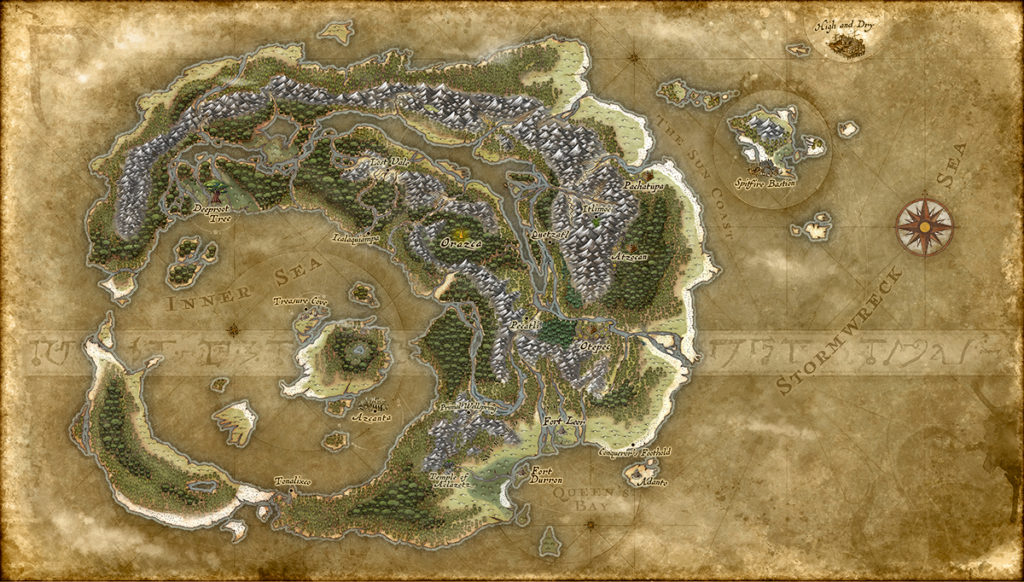 Subscribe!
The Magic Minute is the best way to quickly catch up on the day's Magic: the Gathering news. Only have a few minutes to pay attention to MTG today? We've got you covered. You can find us wherever you get your podcasts

Find Us On Here, Too!
We have an Anchor.fm station as well, a YouTube channel, and a SoundCloud feed. Check them out!
Links!
Our logo features art from the very talented Matt Jones. You can find more of his work here: www.studiomattjones.com.
Watch the MTG Arena reveal stream here at 4pm Eastern.