9/7/17 Update: Wizards demoed an Alpha version of Magic: the Gathering Arena today. You can read about it here.
Wizards announced Magic: the Gathering Arena and Hasbro's annual Investor Day today in Burbank, California. Chris Cocks, CEO of Wizards of the Coast, announced the game as part of Wizards' Magic Digital Next Initiative.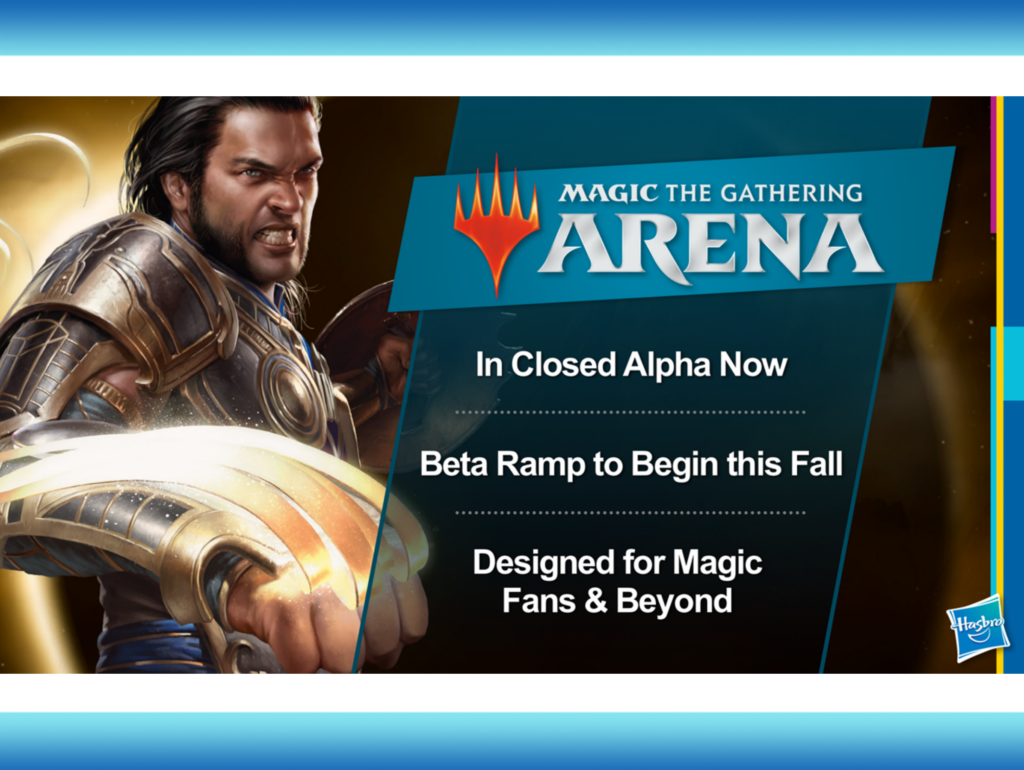 Magic: the Gathering Arena
Magic: the Gathering Arena is currently in a closed Alpha. Wizards showed gameplay of the Alpha at the investor meeting but that video was unavailable on the webcast.
Arena is still scheduled to be shown off at Hascon from September 8-10, and the game will then move to a closed Beta later this fall.
Cocks stated that Magic: the Gathering Arena is a game "designed for Magic fans and beyond," implying that it will most likely serve as a replacement for the recently discontinued Magic Duels game, rather than an improved Magic Online client.
Stay Tune For More Magic Arena Updates
Wizards announced that there would be a Twitch stream on September 7 at 3pm Eastern/1pm Pacific to learn more about Magic: the Gathering Arena and how to join the closed beta. That is the day before Hascon starts, for those of you keeping track. The stream can be found on Twitch at twitch.tv/magic.
You can listen to the Magic Minute's coverage of today's announcement here.
This story is still developing…