On Monday October 17, 2022, Rachel Quinlan and the Changeling Artist Collective launched the Woven Path Tarot Kickstarter, an enormous collaborative project between 91 artists to create a medieval tapestry-inspired tarot deck composed entirely of original art.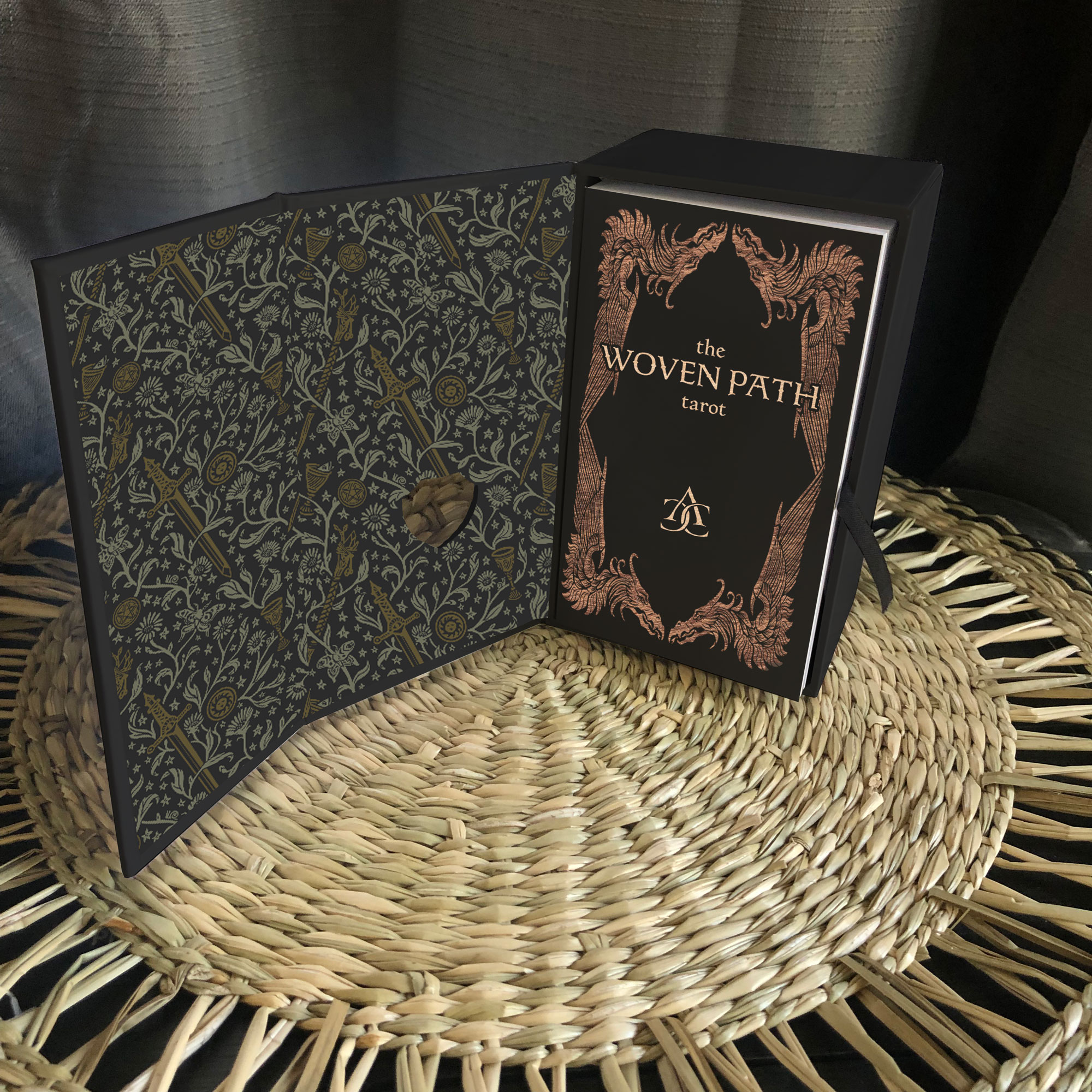 Each card in the deck has an elaborate, two foil card back trimmed in gold foil gilded edges, and comes with UV spot gloss ink to further embellish the front with rich tactical texture.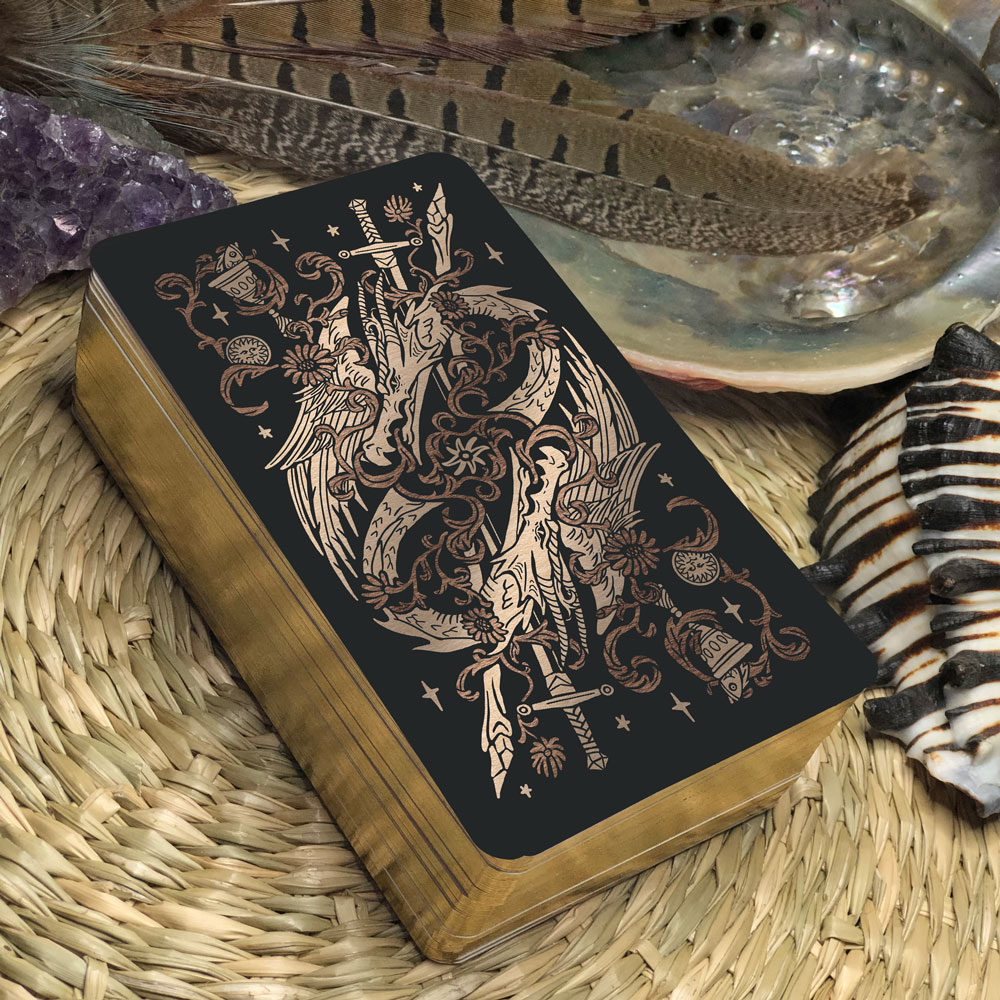 The deck also comes with a full color, 200 page, illustrated guide book, which along with the deck arrive in a foil stamped clamshell case with magnetic ribbon closure.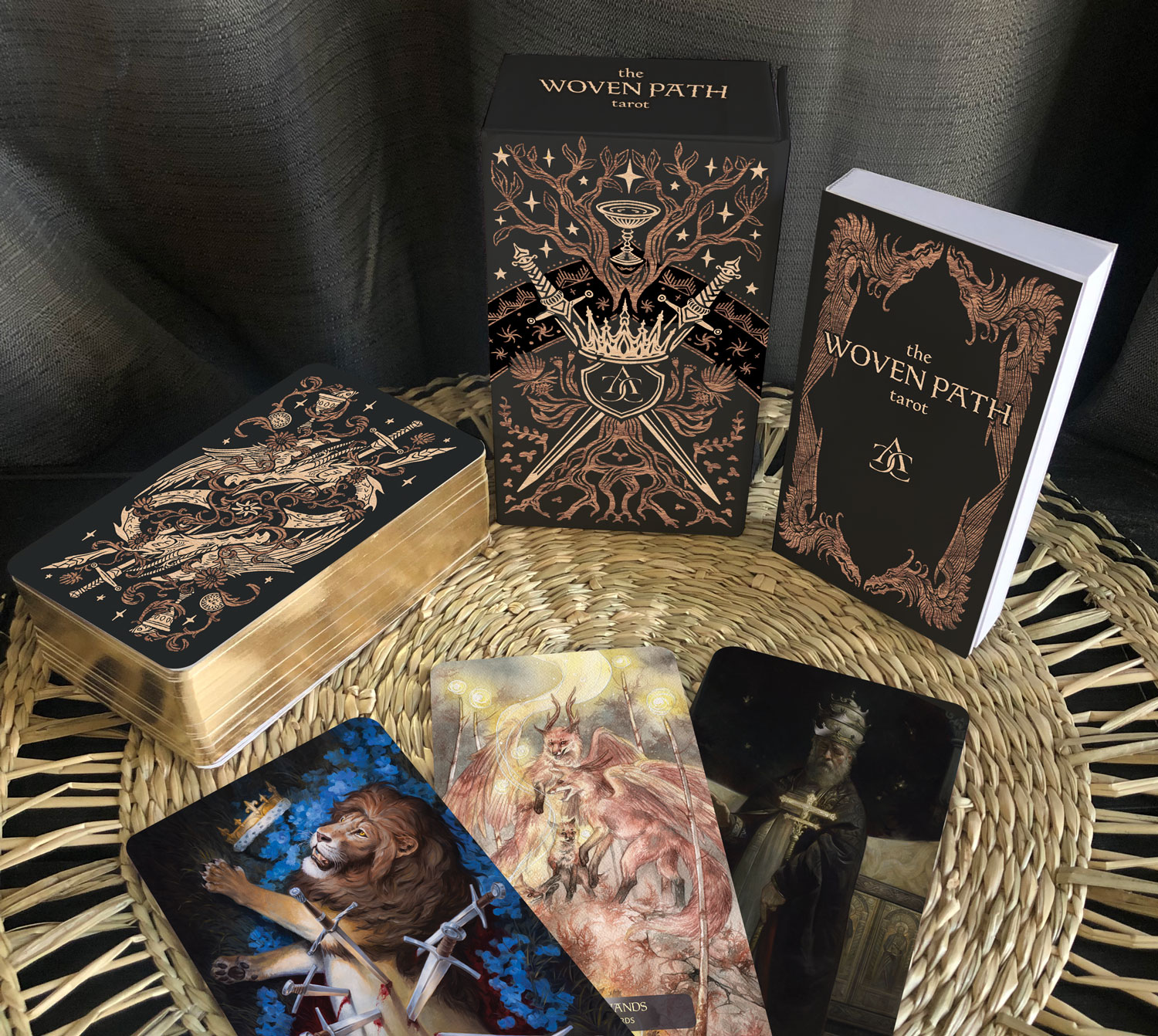 Several thematic add-ons are available from Day 1, including a tapestry covered notebook, pencil case of the same design, and silk altar cloth, with several more planned as stretch goals are unlocked.
This slideshow requires JavaScript.
The Artists
As previously mentioned, this deck is the collaborative effort of 91 different artists, including 15 past and present Magic: The Gathering artists and a large majority of the Changeling Artist Collective.
Some of my very favorite folks are a part of this project, and I wanted to share a few of the cards that will surely take your breath away.
There is a link to the website of each contributing artist in the body of the campaign, so be sure to take a lunch break or burn some midnight oil and click through; you'll find an unsurpassed bevy of incredible artwork for this collaboration, and beyond.
These are indeed 91 cards with a common thread, an incredible undertaking and dream finally realized in 2022.
The Woven Path Tarot Kickstarter only runs for one month, so don't delay on becoming a backer today!
Donny Caltrider (he/him) is a Senior Writer at Hipsters of Coast writing about all things related to the art of Magic: The Gathering and the larger imaginative realism genre. He has an M.A. in Museum Studies from Johns Hopkins University and enjoys telling stories about art, objects, and the intersection of fantasy with real-life. When he's not writing for Hipsters, you can find him traveling with his wife, petting his two cats, and watching the Baltimore Orioles.