Good morning everyone, and welcome back to the Mirror Gallery here on Hipsters of the Coast. It's finally time to return to one of my favorite things to write after an 18 month hiatus, which means today's article is none other than the Magic Artist Wishlist! This is something I began last year that you can read in two parts, about artists whose work I think would be a good fit for Magic. It's been wonderfully enjoyable to watch some of those folks be picked up by the game with the debut of Zara Alfonso and Alex Stone, and upcoming work from Erin Vest, Eli Minaya, Crystal Sully, and hopefully a few others too.
Part of the delay in this year's article was my attendance at IX in Reading, PA. There is nothing quite like getting to see art up close, and as I expected, I found several folks whose work I either hadn't seen before, or hadn't seen in person, that I must see more of in the future. In addition, I've kept a running list over the last year and a half in my notebook of artist's who I've found on Twitter, in Infected by Art, from #PortfolioDay, on Everyday Original, and a fair few other places. The result of my research will be a two part article that features 16 artists, split loosely into a "Main Set" article and a "Secret Lair" article for some of the more alternative styles. But to be clear, in most cases these artists would work in any capacity under the Magic banner
For each artist I've chosen a personal or commissioned work that I think representative of what they would bring to Magic. And as the next step, I've asked ALK Alters to create a unique MTG card featuring that artwork to reinforce that these folks do indeed belong in the game. He's come up with some really outstanding designs, and you can see more of his work on Twitter and Instagram.
Please note that in most cases the following folks in both articles were not notified about being on this list. If any artist is concurrently working with Magic, meaning they've already been commissioned and we just don't know about it yet, their inclusion here is purely coincidental. I should also mention that some of these folks may never want to work for Magic, for a variety of reasons, and that's okay too. These are purely my opinions as a critic and connoisseur of the genre, as well as of the game and it's art.
Now, let's see some artwork! This is my 2022 Magic Artist Wishlist, Part I.
Francesca Resta
I wrote about Resta's work just last month in an article about my Chesley Award choices, but it was this piece, her Page of Wands for the Changeling Artist Collective's Woven Path Tarot, that I actually saw first. It's one of those pieces of art that I remember exactly where I was when I saw it (dentist office waiting room, oddly enough), and knew immediately that it was special. Note her attention to detail, the folds of the cloth, the texture of the clothing, and the Page's expression, all which play to an idea of both comfort and wisdom. And beyond that, the numerous patterns tie this work together: the background wall, midground figure, and foreground floor all work in unison to make something beautiful and cohesive without sacrificing the finery that sets this piece apart.
Keep your eyes peeled to her Instagram; I'm very much looking forward to watching her continue to capture the human figure in dramatic and exciting ways over the next year.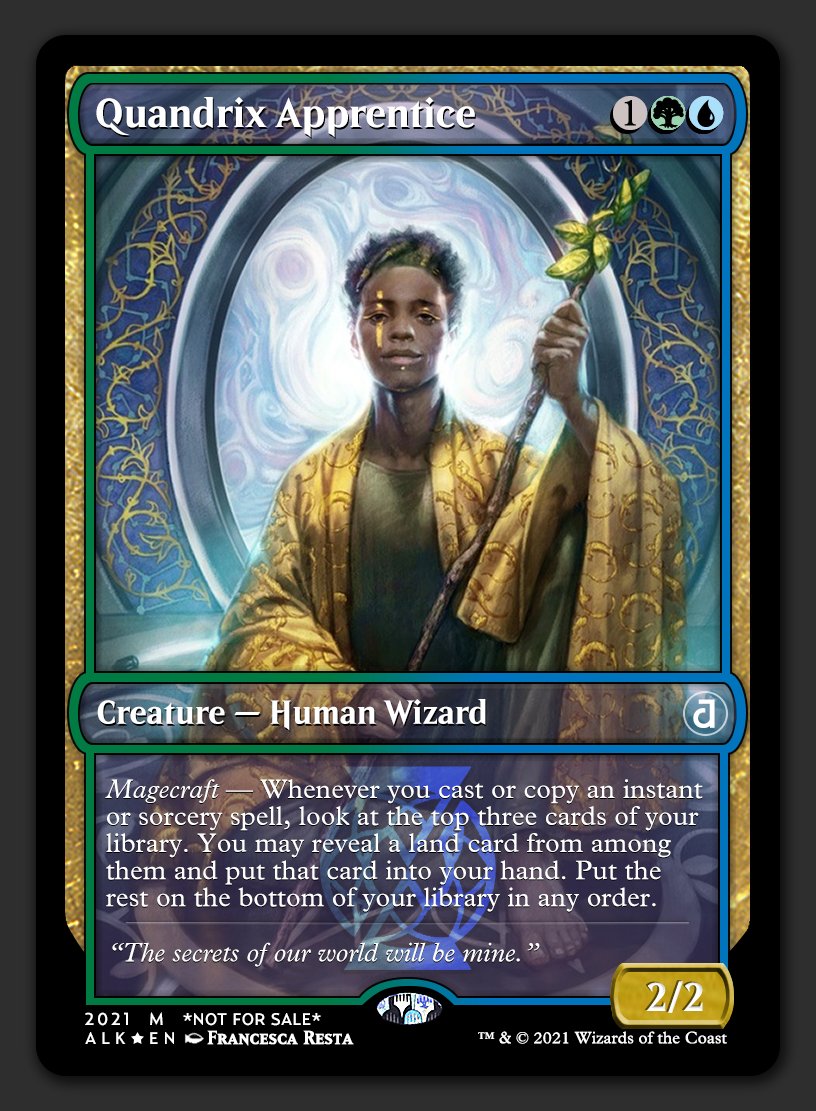 Elizabeth Peiró
Sometimes an artwork can be like an earworm, captured in passing but impossible to forget. This work by Eli Peiró is just like that. I saw it by chance on Twitter, posted after it was completed as a part of her mentorship with the great Donato Giancola, which must have been a year ago now.
When I saw it I instantly thought of Magic—the figure, the pose, the lighting, and perhaps most importantly, the story. There is an inherent narrative in this piece, and you can feel it. This is her grandfather as the model, and the resulting artwork the perfect representation of something grounded in realism, and yet residing in a place of fantasy. I've found myself going back to it every few weeks to look again, and see what else she might have created, and I'd like to see her have the opportunity to tell more stories like this one in the future. You can find her online here.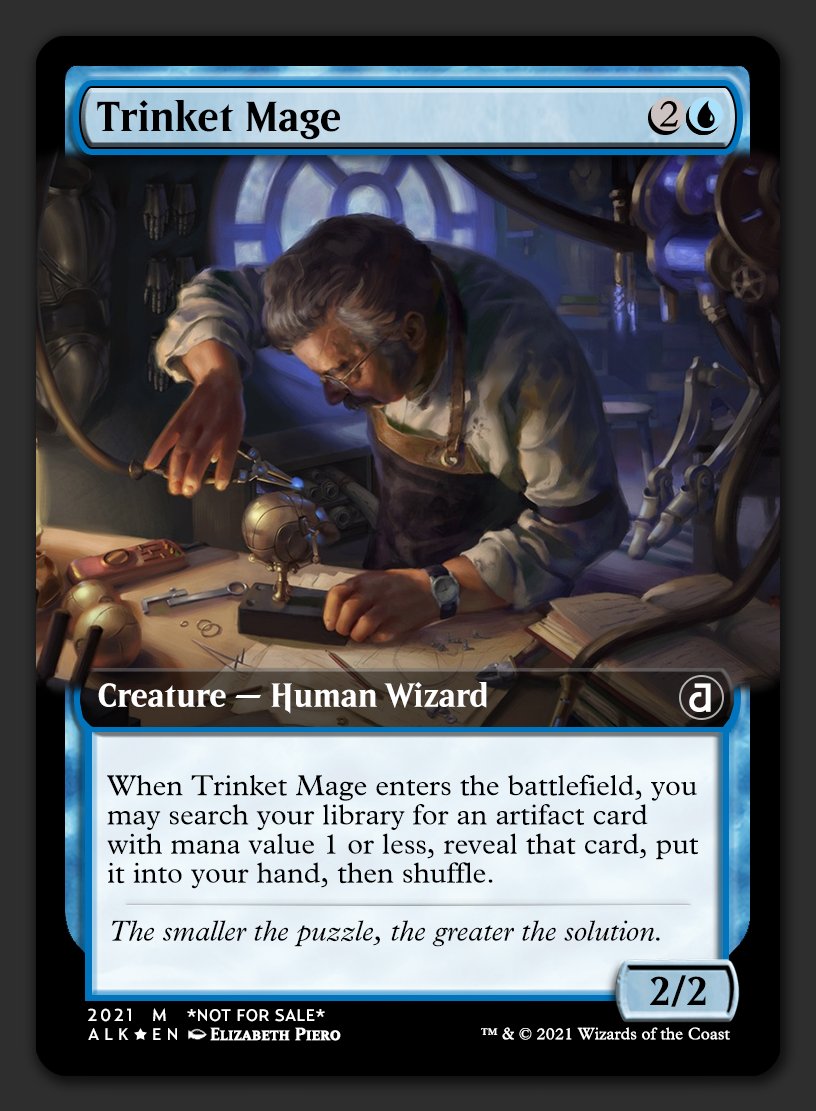 Josiah Cameron
Next up is Josiah Cameron, who's work I've gotten to take a closer look at after his most recent collaboration with the ever-popular Game Knights of The Command Zone. His published work ranges from beer labels to card tokens, but the real treasure is his personal work completed under the tutelage of some of the great Magic: The Gathering artists, from Winona Nelson to—most recently—Cynthia Shepperd.
Within his illustrations are tales of dragons and satyrs, caring elders of the forests and the Baba Yaga you see in your dreams. There's an incredible depth of imagination in storytelling within this artist infused with a personality and resonance that has to come from the heart. He's now pursuing freelance illustration full time, and I think he's ready to make the jump to Magic. You can follow his work on his website.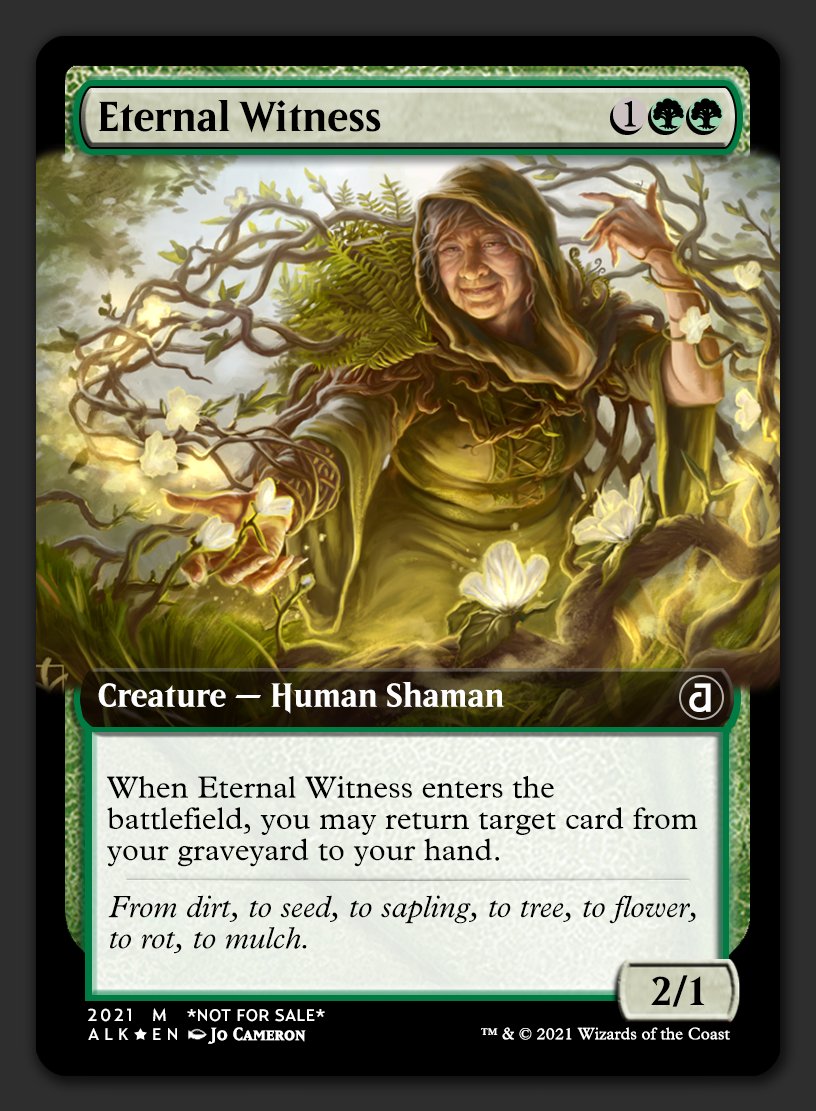 Francesca Baerald
Francesca Baerald is a fantasy illustrator and cartographer extraordinaire, working both traditionally and digitally to bring some of the most important fantasy worlds to life by way of mapmaking.
It's been a while since Jared Blando's extensive maps of Dominaria and Ixalan, and she would be the perfect artist to take up that banner and bring maps back onto Magic cards. Imagine going back to Ikoria and getting the triomes and cities as fully illustrated maps. Or having the upcoming return to Dominaria mapped out by a different cartographer, just as it might have been had it been real, full of cartouches and other illustrative devices. There are endless possibilities of the worlds she could bring to life. You can find all her work and socials on her website.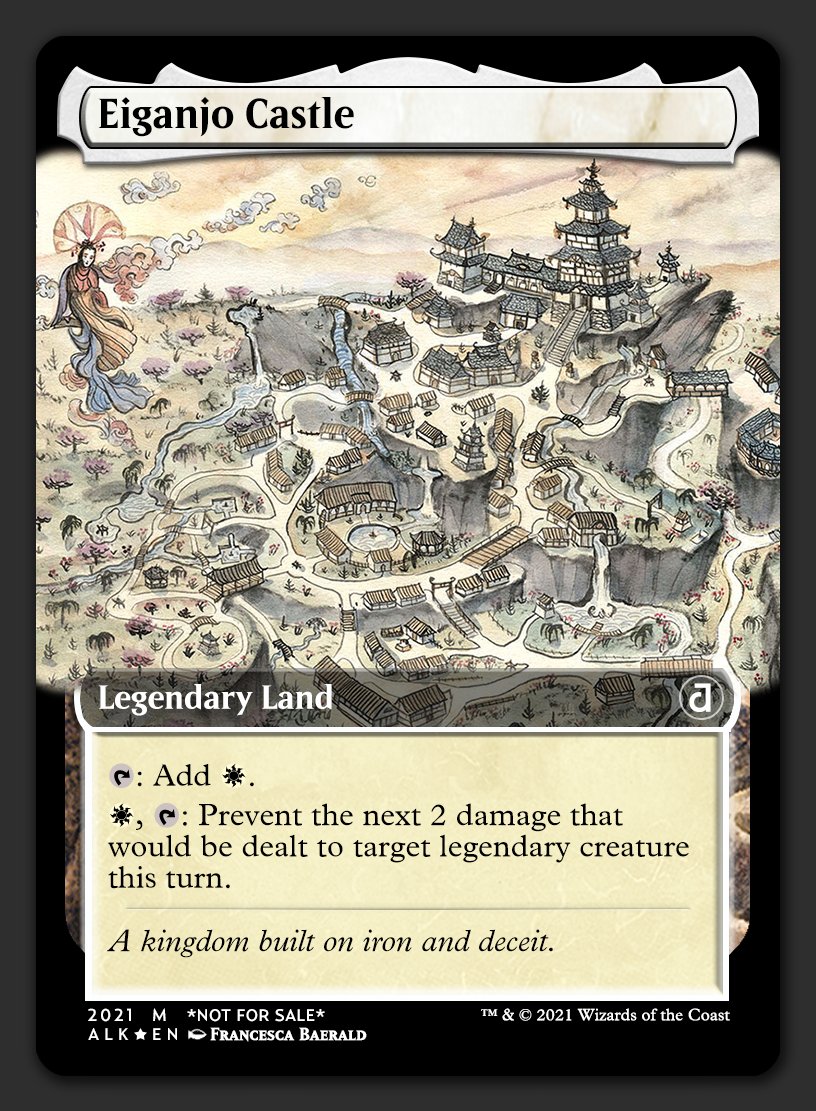 Carly Milligan
I looked at this painting by Carly Milligan no less than a half dozen times during the Showcase exhibition at this past year's IX, and it led me down a rabbit hole of the artist's work from which I've not yet returned.
Cultivation (pictured) literally stopped me dead in my tracks, and Milligan's ability to both capture the female face and create a sea of captivating color is like nothing I've seen before. Her artwork runs the gamut from celestial bodies and space to powerful women warriors to the old women of the wood, but regardless of subject, her paintings are arrestingly powerful, as if to grab you by the collar and tell you they have a story that bears listening to. I suggest heeding that call, and you can start with her website.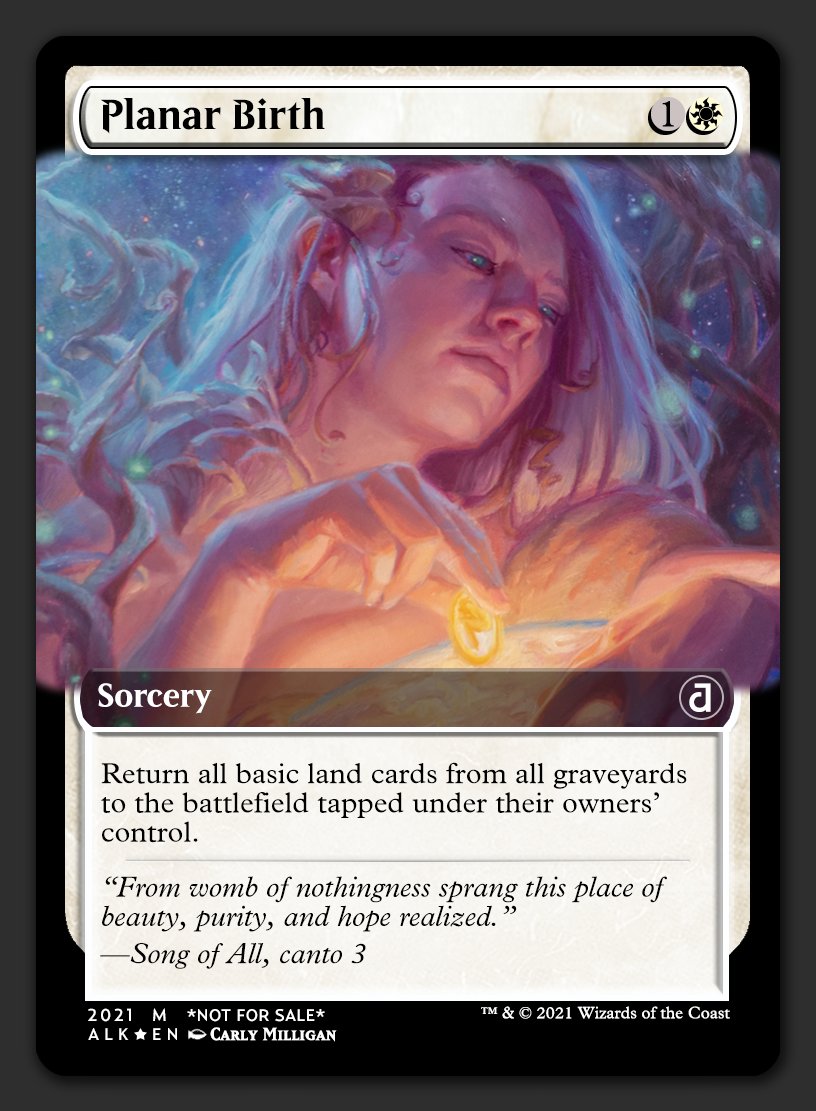 Jana Heidersdorf
While I had seen her name before from her work with the Changeling Artist Collective, I didn't really discover the work of Jana Heidersdorf until ALK Alters did a series of Strixhaven Mystical Archive cards featuring her art back in April of this year. Her work is enchanting and ethereal, the epitome of a beautiful nightmare. The picture she paints is the tale told around the campfire, with a spellbinding fascination that keeps you looking deep into the narrative web she's spun. I think her illustration would be an absolute home run in the dreamy jaunts and macabre corners of Magic, and you can find more of her work on her site and socials.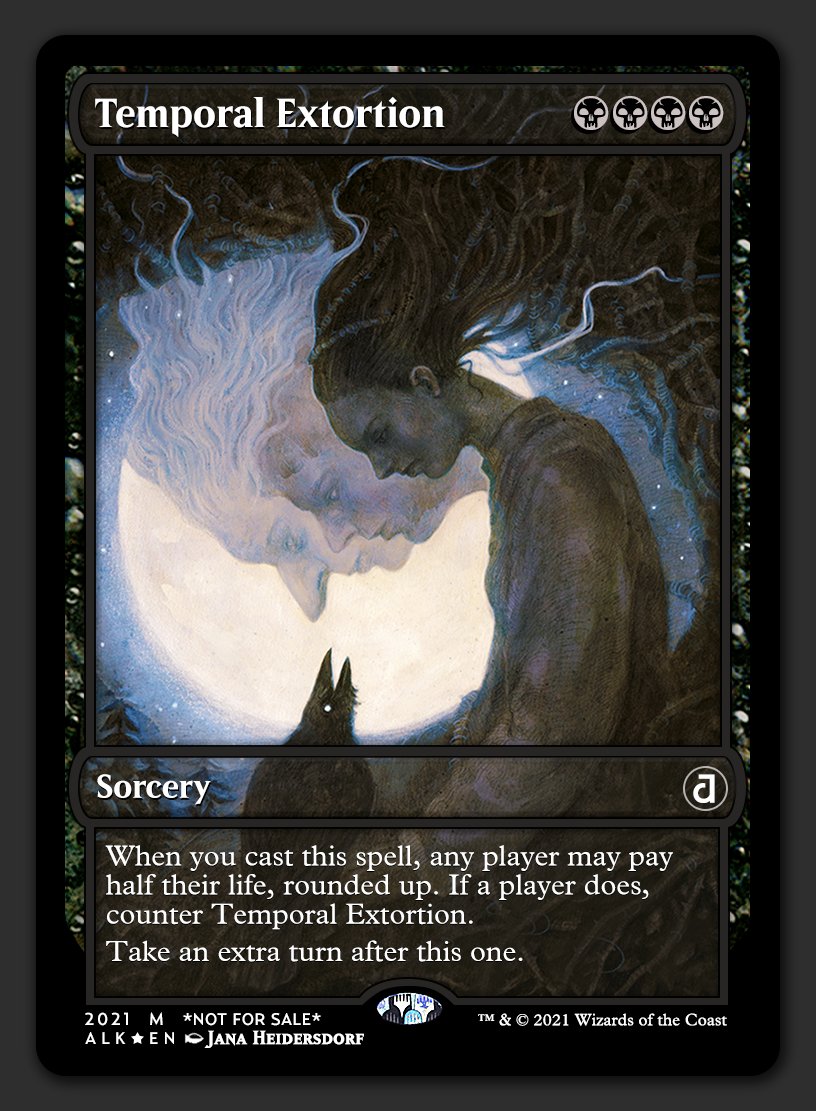 Olajide Ajayi
I first saw this artist's work in Vorthos Mike's June 2020 article, "Seven Black Artists Who Could Be In Magic Right Now," and have yet to forget it.
Ajayi is a concept artist and illustrator from Lagos, Nigeria, and focuses largely on African themed fantasy. The work I chose is a study, what he calls "practice," but is a full flex of what the artist is capable of in terms of figure, ornamentation, composition, and texture. It's so simple, and yet says so very much; imagine if it was taken to full final illustration. Whether it's a return to Amonkhet or a Teferi-exclusive Secret Lair, I want to see him illustrating Magic's storylines. Make sure to keep an eye on his Artstation.
Joanna Barnum
I'll wrap up today with a work hot off the easel from dark fantasy watercolorist, illustrator, and fellow Marylander Joanna Barnum.
Watercolor has largely been but a rare treat in traditional Magic illustration's past, but I think a master of the medium like Barnum can bring an entirely new spirit to Magic by way of her unique style. I had the chance to see her brushstrokes up close at IX and watch this particular work unfold step by step: look at the pauldron, the pose of the Planeswalker, and the faces within the nightmare's emanating from the figure. There is a resounding resolution in her to transport us to worlds unknown, and I hope that sooner or later one of those worlds is Magic: the Gathering.
Barnum is also a member of the Changeling Artist Collective, and you can find her and everywhere she is online on her website.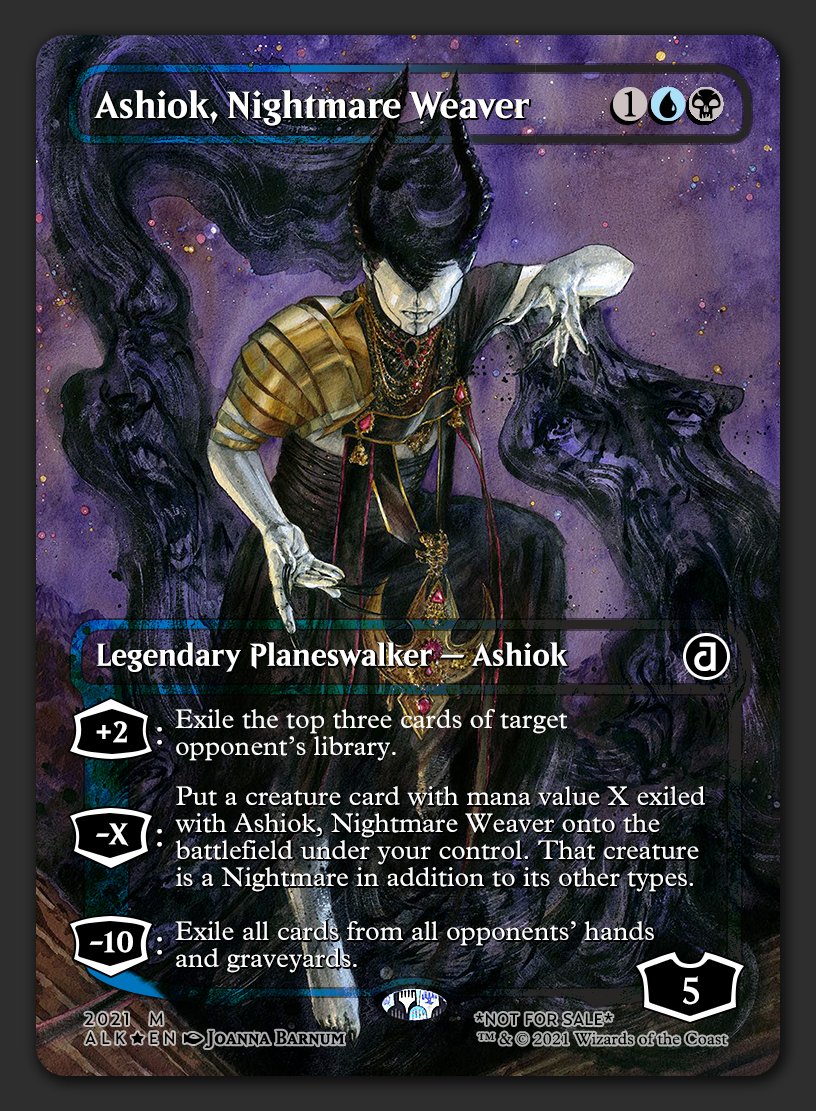 Wrapping Up
I hope you enjoyed this exploration of some seriously exciting work from an incredible cadre of artists. I'll be back again next week with Part II and to wrap everything up, looking at those artists whose work leans more into the Secret Lair subseries, and what that could look like in the future. Thanks for reading, and we'll see you back for the second part—same Hipsters time, same Hipsters place.
Donny Caltrider has been playing Magic since 2002 and collecting original Magic art since 2017. He has an M.A. in Museum Studies from Johns Hopkins University and enjoys telling stories about art, objects, and the intersection of fantasy with real-life. You can find him on Twitter talking about #mtgart, museums, and other #vorthos related goodness. Follow along and continue the conversation!