The Command Zone has launched a Kickstarter for their brand new Game Knights Limited Edition Tokens, Series 2, with art by Josiah Cameron!
This 30-day campaign on Kickstarter gives players and fans of the show the opportunity to collect a full playset of 40 tokens in a variety of finishes to be used in their Commander games, with each token featuring the likeness of the Command Zone or Game Knights player or personality.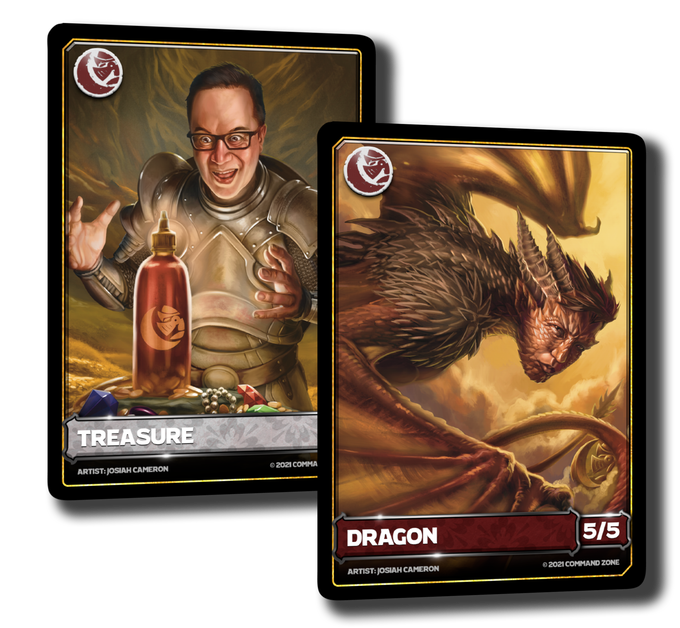 Non-Foil sets are $30, Foil sets $45, Ultra Premium Gold Foil sets $65, and a $130 Super Supporter Tier that includes two premium sets, as well as a double sided playmat featuring all the token artwork.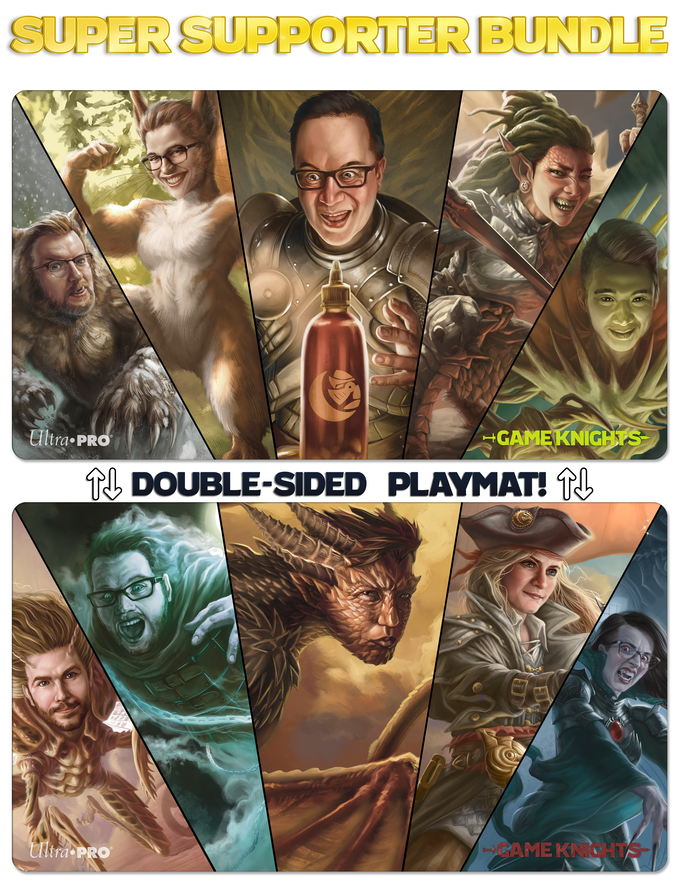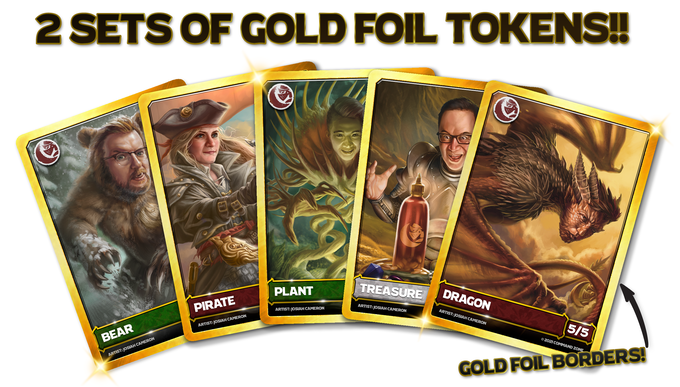 Josiah Cameron, who illustrated the Series 1 of Game Knight Tokens that was released in 2019, was once again tapped to create these all new likenesses of beloved Command Zone and Game Knights personalities. He was gracious enough to spend some time with me on the phone so I could find out more about the man behind the brush, and how he's created these two series. Let's meet him!
Meet the Artist: Josiah Cameron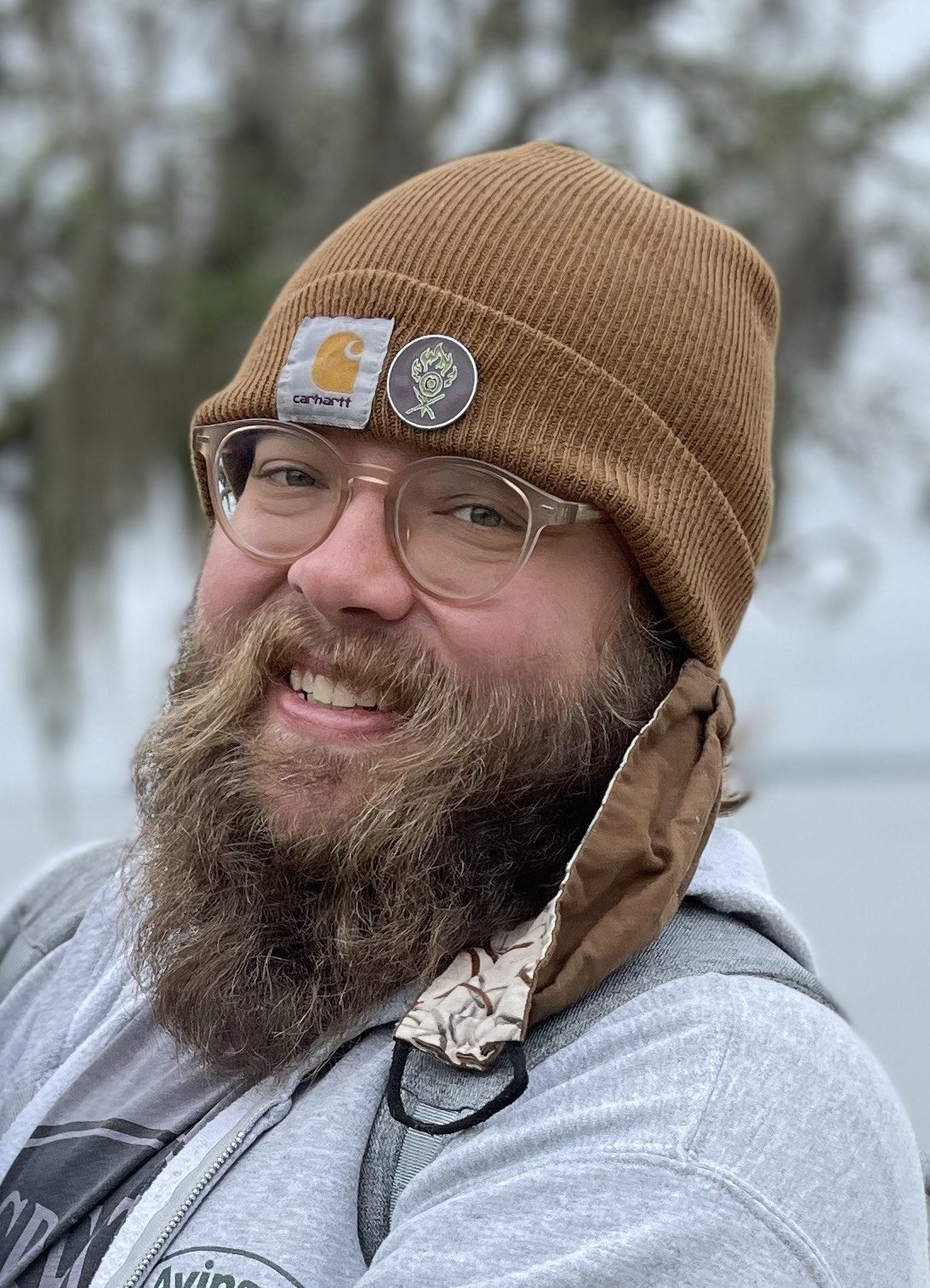 The artist behind these tokens is Josiah "Jo" Cameron, and he hails from Boone, NC in the Blue Ridge Mountains of Appalachia. He currently works as a freelance illustrator for a variety of clients and beer label designer, largely for Newgrass Brewing, over the last five years:
Cameron had a love of superheroes and the fantastic from an early age, and was always drawing as a child and through his teenage years. At 16, he began painting, and upon graduating from high school went on to obtain a Bachelor's of Fine Art in Drawing and Painting from Appalachian State University. He largely focuses on figurative work and portraiture, and has continually added work within the fantasy, science fiction, and imaginative realism genre to his portfolio.
He came to Magic by way of YouTube, starting to play during Shadows Over Innistrad and watching videos from folks like the Professor of Tolarian Community College and the Command Zone. But it would be the Artist Spotlights from Sam of Rhystic Studies, and namely the one on Jesper Ejsing, that sent him down the Magic art rabbit hole. That video led to exploring the Muddy Colors blog, then to Art Business Bootcamp, Illustration Master Class 2019, and now SmArt School to train with some of the top professionals in fantasy and imaginative realism in pursuit of a career within the genre. He's twice studied under Magic artist Winona Nelson, and is just beginning a class with previous Magic Art Director Cynthia Sheppard.
Cameron was first tapped back in 2019 by Game Knights to do their Series 1 token set, a mixture of his background in portraiture and rapidly rising skill set in imaginative realism: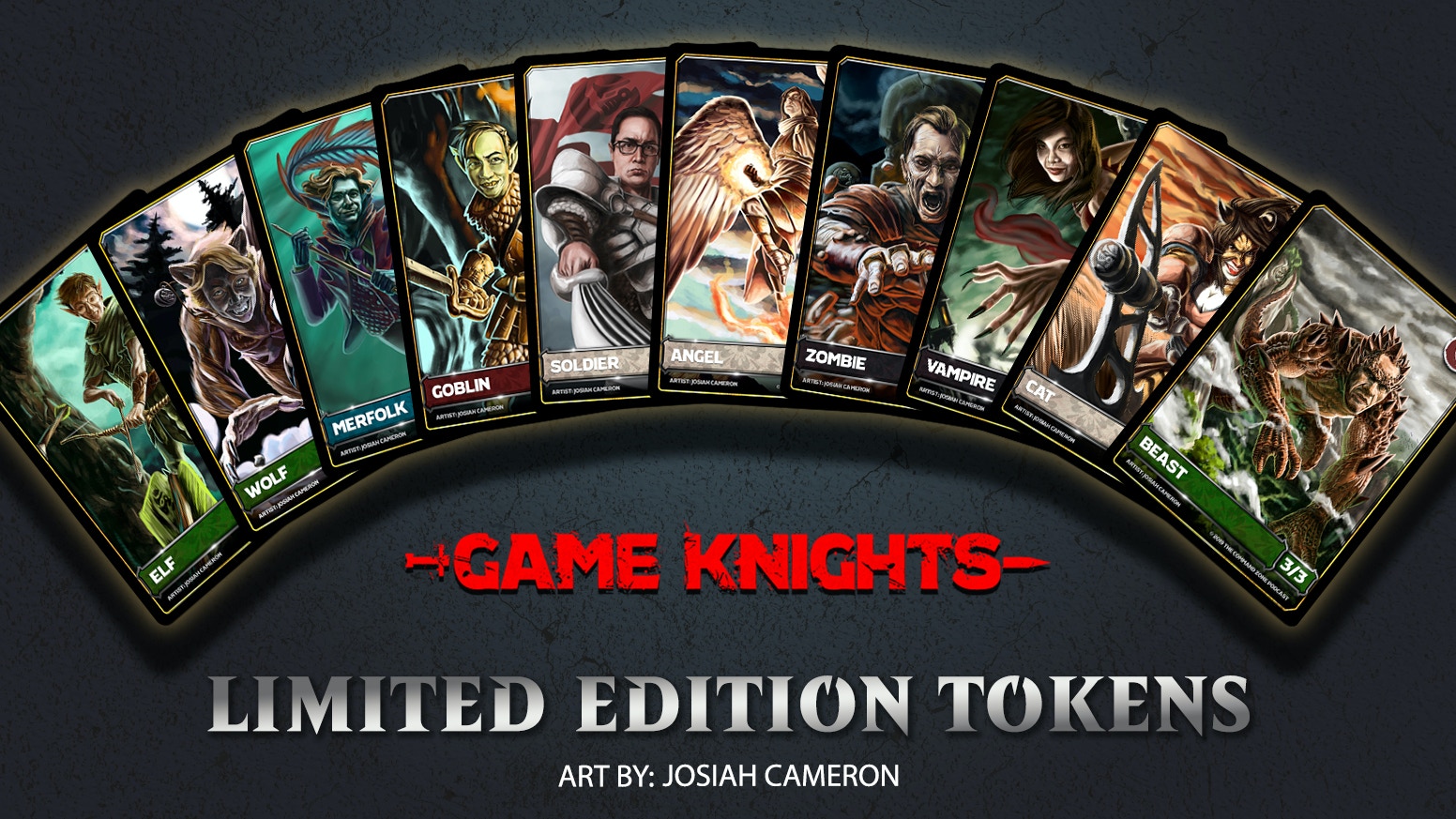 When Series 2 was greenlit, there was no better choice than Cameron reprising his role. Of this new series, he sought to imbue a sense of humor within the characters of the channel, all the while knowing that creating a recognizable likeness would be his biggest challenge.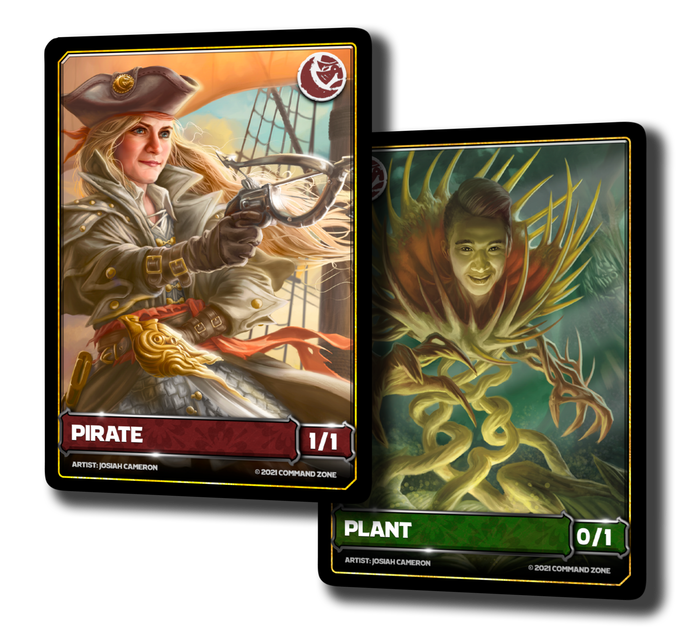 Cameron was supplied with plenty of reference for each person he would be illustrating, and mentioned especially that good reference and plenty of studies were the key to any successful illustration.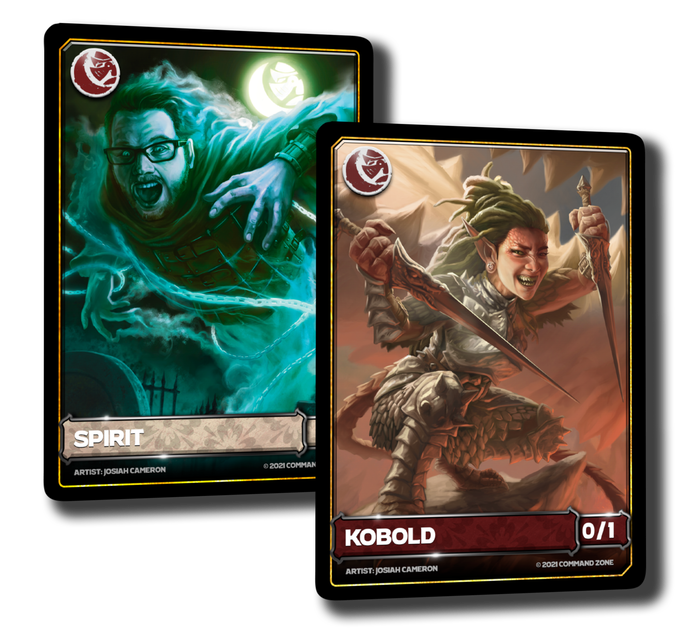 Of the 10 new illustrations, he noted he was particularly happy with those of Graham and Kathleen from Loading, Ready, Run…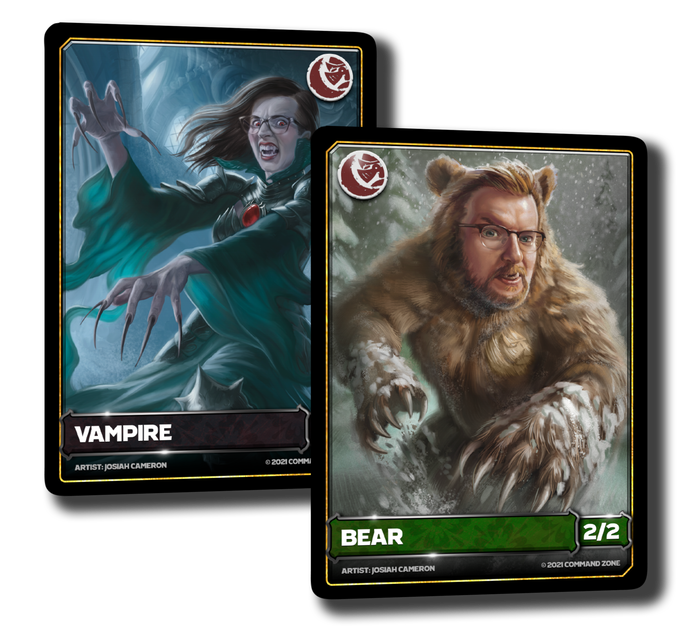 …and that trying to put a human face on something that wouldn't ever have one was certainly his greatest challenge, whether it was Vinny as a plant or Kyle as an insect!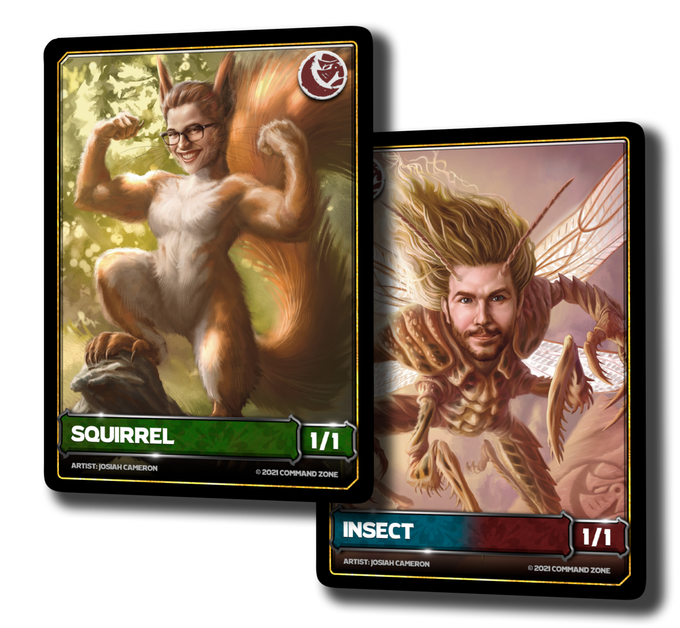 In every case, Jo has immortalized these members of the Command Zone and Game Knights once again, and has taken another step towards his dream of illustrating for a Magic: the Gathering. I think it's only a matter of time before we see his name at the bottom of a Magic card.
Wrapping Up
I hope you enjoyed this deep dive on the second series of Game Knights tokens, and getting to meet the artist that made it possible. Jo Cameron has once again knocked it out of the park, and these tokens are already shaping up to be another smash hit, coming soon to a kitchen table near you!
You can get your very own set of tokens by backing the Kickstarter. Remember, these are limited edition and will not be available again or elsewhere!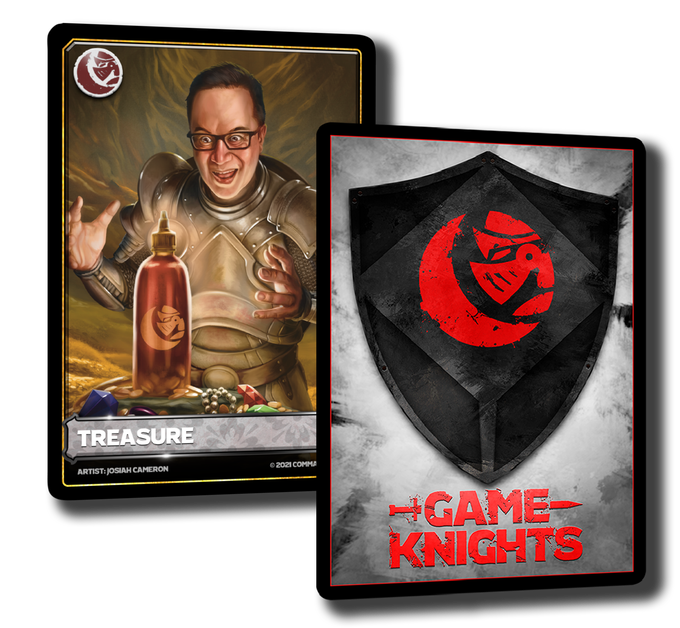 I'd like to extend a special thanks again to Craig Blanchette for the opportunity to write about this project, and artist Josiah Cameron for their time in talking with me to learn more about these wonderful pieces..
To read more about Magic: the Gathering artwork and the stories behind the art on the cards, check out my columns, The Mirror Gallery and Art Market Minute, right here on Hipsters of the Coast. You can also follow me on Twitter—feel free to ask questions or retweet to continue the conversation.
Thanks for reading and remember: Only one may stand!