On Thursday May 27, 2021, the original painting for Dakkon, Shadow Slayer by Richard Kane Ferguson was sold via auction on the MTG Art Market for $31,000!
Dakkon, Shadow Slayer by Richard Kane Ferguson is a work of oil and acrylic on unstretched canvas, and measures an almost unbelievable 35 inches by 47 inches. Yes, you read that correctly—it's almost three feet by four feet! This new legendary painting was commissioned for the upcoming expansion Modern Horizons 2, and gave RKF the opportunity to breathe new life into a character he first painted 27 years ago.
The auction was managed by the artist's agent Mark Aronowitz on the MTG Art Market on Facebook, and opened almost immediately at the $15,000 opening ask. After a handful of advances on the first day, a private bidder pushed the auction onward to $25,000 on Day 2.
This slideshow requires JavaScript.
Here it would remain all the way up until inside the fifteen-minute mark. From here a half dozen bids, all placed privately, helped this painting climb to it's final summit of $31,000. It's one of the largest traditional works ever created of the game, and heralds the return of this character from Magic's storied past by one of the game's most famous artists.
The Return of Richard Kane Ferguson
Half man, half myth, but all legend, artist Richard Kane Ferguson began illustrating for Magic in 1994 with the release of the Legends set, and that was the first appearance of the shadowy figure known as Dakkon Blackblade.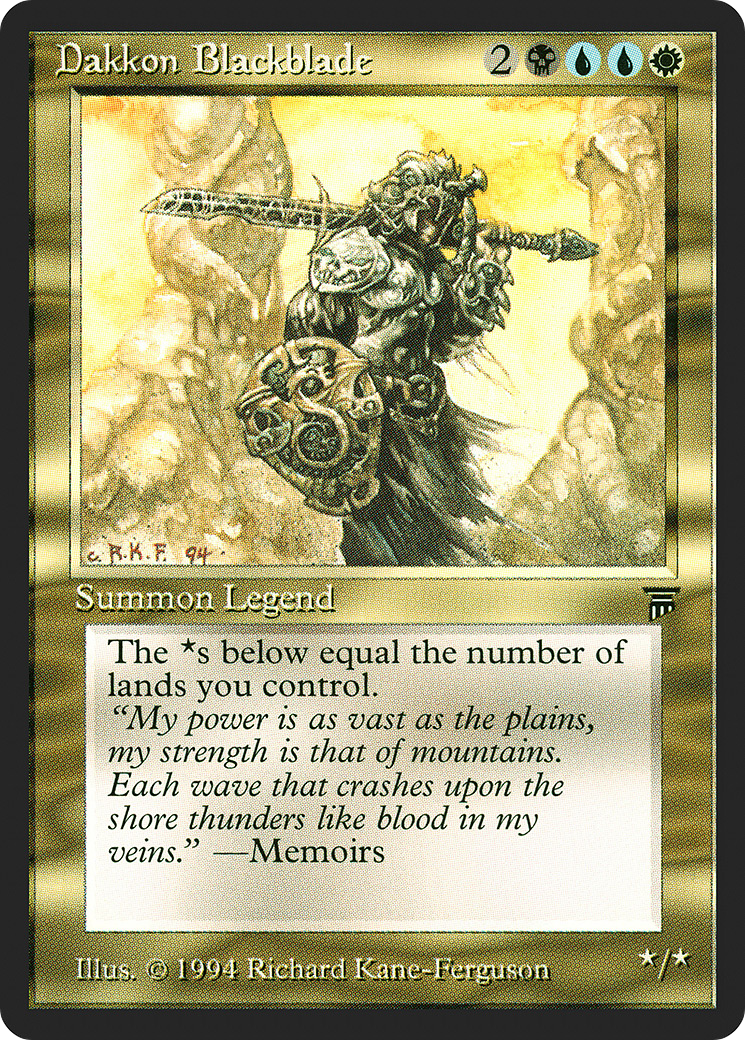 He illustrated regularly for the game until the late 2000s, completing more than 60 cards over those fifteen years. After more than a decade away, Ferguson made a triumphant return with the illustrating of Dakkon's legendary weapon, the now aptly named Blackblade Reforged.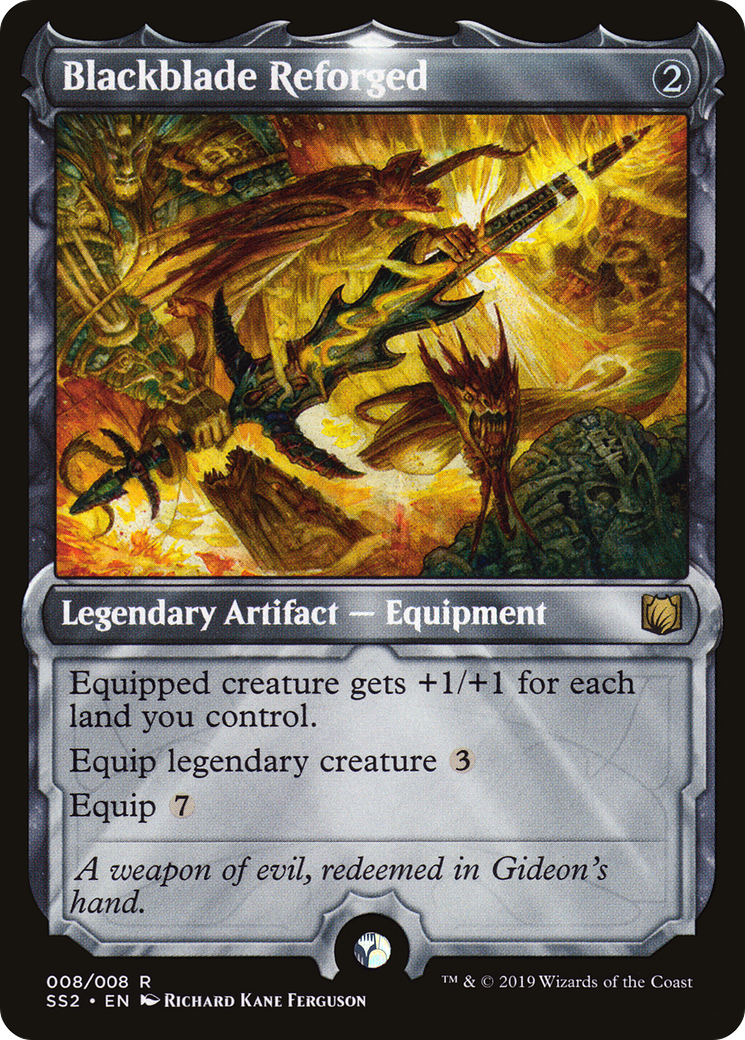 He's become an MTG regular once again on Masters sets and these supplemental expansions, and it's just fantastic to see a contemporary take on an age-old character by the same hand that first created it. Bravo Richard, and congrats on this incredible sale.