On Sunday November 1, 2020, the original work for Wylie Beckert's Soul Shatter from Magic: the Gathering's Zendikar Rising expansion sold for $13,100 on the MTG Art Market on Facebook.
Soul Shatter by Wylie Beckert is a work of pencil and acrylic on toned paper measuring just over 12 inches by 18 inches, rendered on slightly larger paper. It was commissioned for Magic's most recent expansion Zendikar Rising, and is the artist's fourth card published for the game.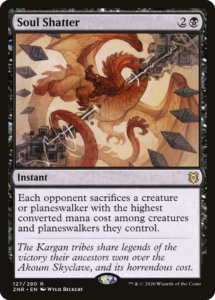 The auction was run by the artist herself, and lasted for approximately twelve days. It was originally not intended to be so long, but due to a typo and to avoid confusion, the initially posted date was kept as the official end.
The auction opened at $5,000, and within the first half hour had already began to climb. Later that evening a $10,000 bid, an advance of almost $4,000 past the current high bid, was placed. It stood for only two hours before it too was bested.
It would be another five days before a new private bidder took the painting to $11,100.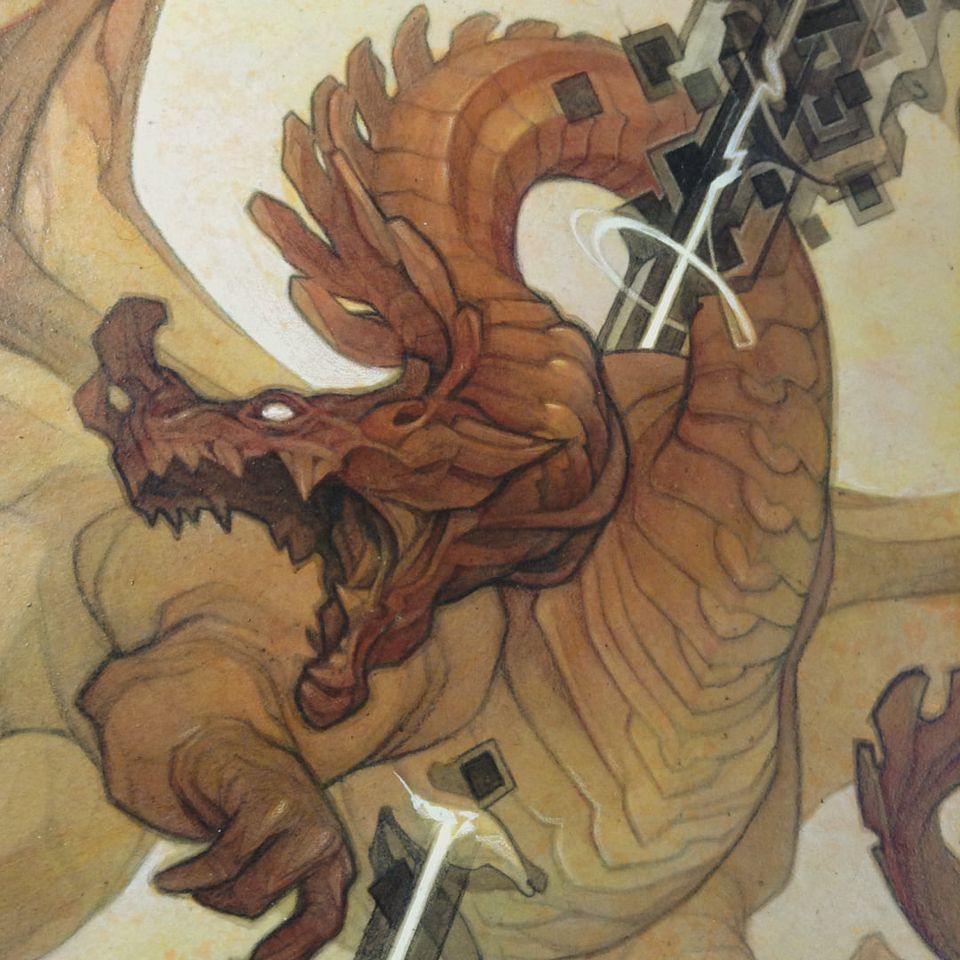 As was anticipated, bidding resumed in the final minutes, and two anonymous private bidders pushed the work to its price realized of $13,100, an exceptional final total for a wonderfully unique work of art.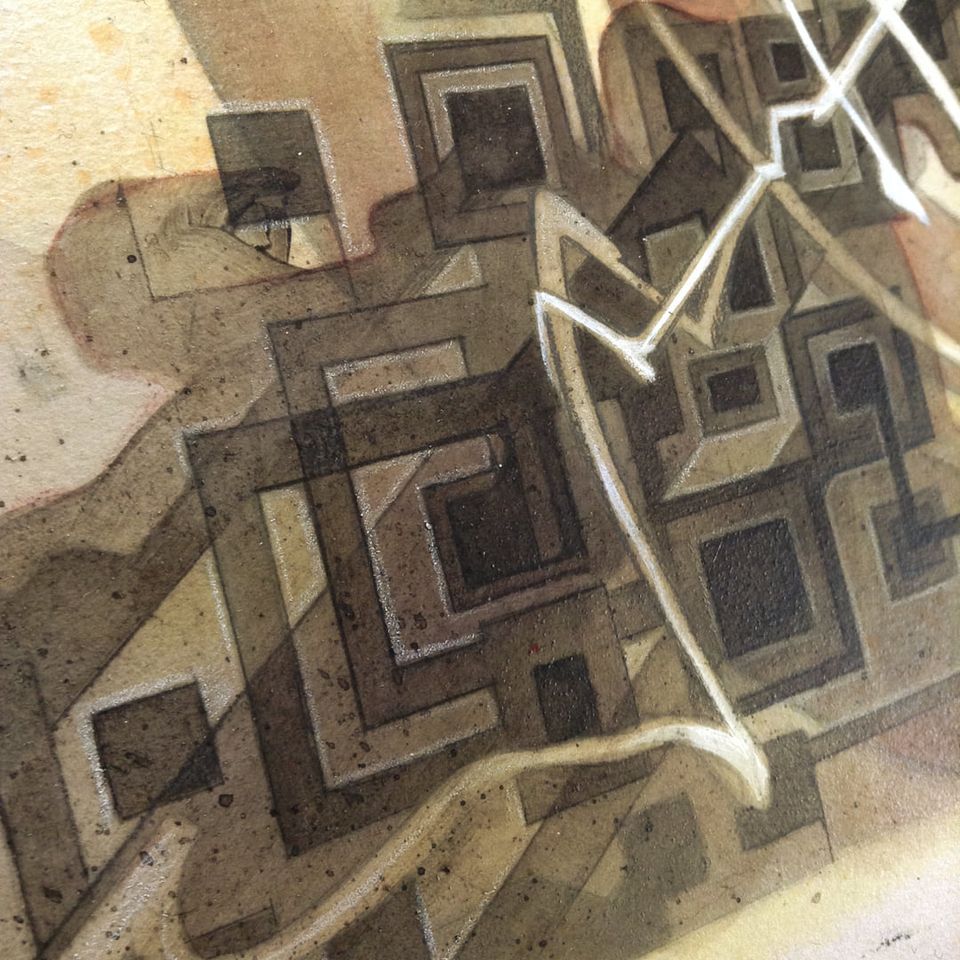 The Art Market Minute has been tracking Wylie Beckert's work since her very first pieces from Throne of Eldraine in 2019.
Those two works, Fae of Wishes and Rosethorn Acolyte, were sold on eBay for $8,211 and $3,300 respectively, and made quite the splash as the artist entered the MTG art scene. I should note Rosethorn Acolyte was also nominated for a Chesley Award in the Best Gaming-Related Illustration category this year.
In July 2020, her Finishing Blow from Core Set 2021 sold for $9,700 on the MTG Art Market, and her price floor rose again.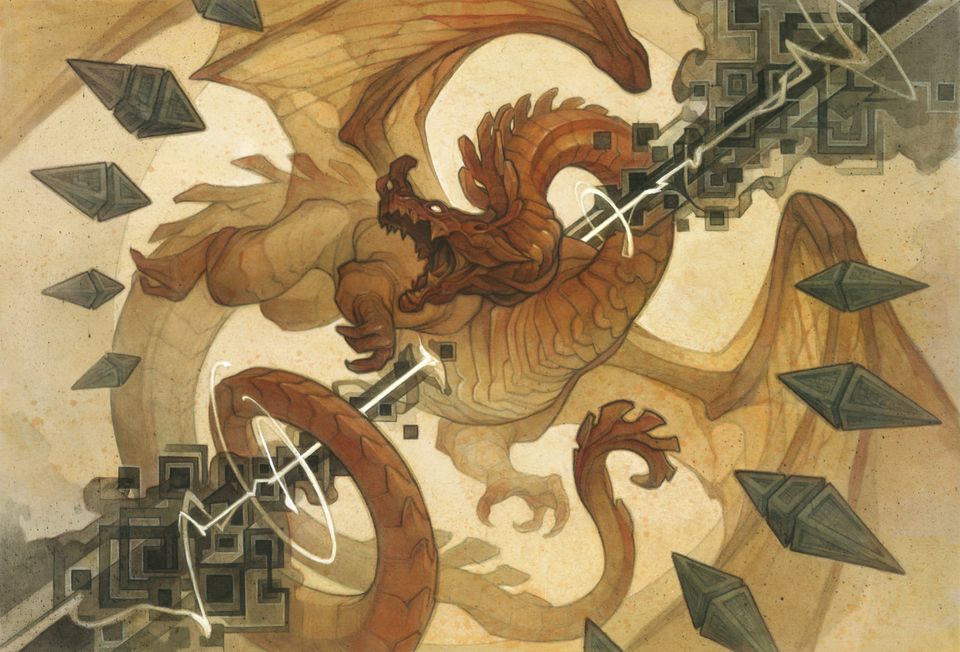 And now Soul Shatter has sold for $13,100. Folks absolutely love her style, and it's reflected in these continually record-breaking auctions. She has two more works from this latest set, both assumed traditional, and they've yet to be offered.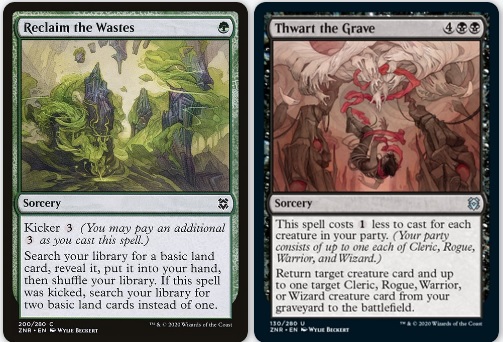 Will the tide rise yet again? Stay tuned to the Art Market Minute on Hipsters of the Coast to find out.