On Sunday, July 19, 2020, the traditional final artwork for Wylie Beckert's Finishing Blow from Core Set 2021 sold for $9,700 on the MTG Art Market.
Finishing Blow is a work of acrylic ink and colored pencil measuring 12.25 inches by 18 inches rendered on 14 inch by 19.5 inch toned paper. It was commissioned for Magic's summer expansion, Core Set 2021.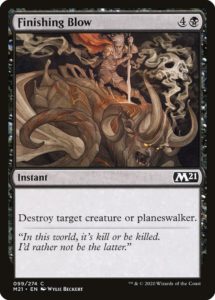 This is Beckert's third Magic card after her Storybook Showcase versions of Fae of Wishes and Rosethorn Acolyte from last year's Throne of Eldraine. Those two works sold for $8,211 and $3,300 respectively in the Fall of 2019.
This work was one of the last originals from Core Set 2021 to be offered for sale, and came to market after Beckert posted on the MTG Art Market inquiring about sales and auction process. Her previous two works were sold on eBay. A five day auction began shortly thereafter with Vorthos Mike at the helm acting as agent for the artist, and waiving his fee to help Beckert raise funds to help her ill dog. What ensued was nothing short of a gladiatorial fight to the death to take home this stunning illustration.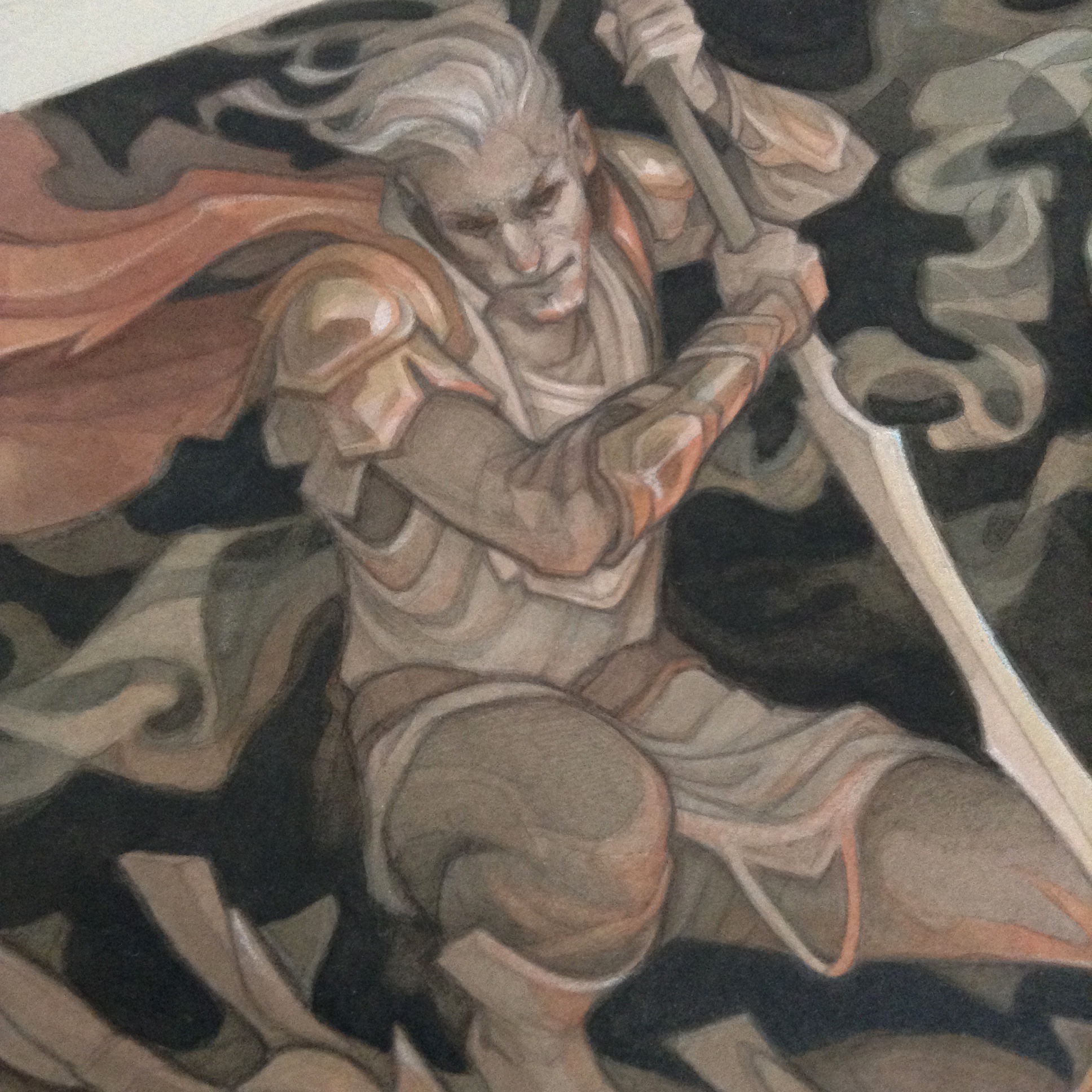 The auction opened at $2,000 and climbed quickly through the first day and into the wee hours of the first night. A plateau of $5,500 came at the halfway point of the sale, with a public $6,000 bid following on the penultimate day. With fifteen minutes to go the painting sat at $6,800; from there, it would take near another hour for it to finally sell. Several private bidders exchanged bids, some raising by $25 and some by $200. A final showdown between two private bidders pushed the work more than $2,000 to its final price realized of $9,700. It was an absolute slugfest to watch, and yet another brilliant battle for this piece of art.
This slideshow requires JavaScript.
Wylie Beckert is relatively new to Magic, but her artwork is unmistakable and instantly recognizable. The attention this auction received is not due to the card, a common from a Core Set; but instead the incredible innovation in her artistic style, and a uniqueness not always found within the confines of regular set commissions. We can only hope she has more cards coming, and I've got to think this won't be the last we see of her illustrating for the game.
You can read about her journey to joining Magic on Muddy Color and see more of her work fine art and playing card illustration on her website.