Wylie Beckert, one of Magic's newest artists, has sold both of her Storybook Frame original artworks from Throne of Eldraine. On Monday October 14th, 2019, her original painting for Fae of Wishes, her first traditional work for Magic, sold on eBay for an exceptional $8,211!
A week later on October 21, 2019, her second original Rosethorn Acolyte sold, also on eBay, for $3,300.
Fae of Wishes and Rosethorn Acolyte are both traditional works of acrylic, ink and colored pencil on toned paper measuring 15.5 inches x 13.25 inches on 17.5" x 15.5" paper. They are part of the new storybook-framed, adventure creature card for Magic's Throne of Eldraine, and the artist's very first Magic cards. Beckert was one of the most anticipated artists slated for Magic publication, and these two cards were met with resounding interest and excitement.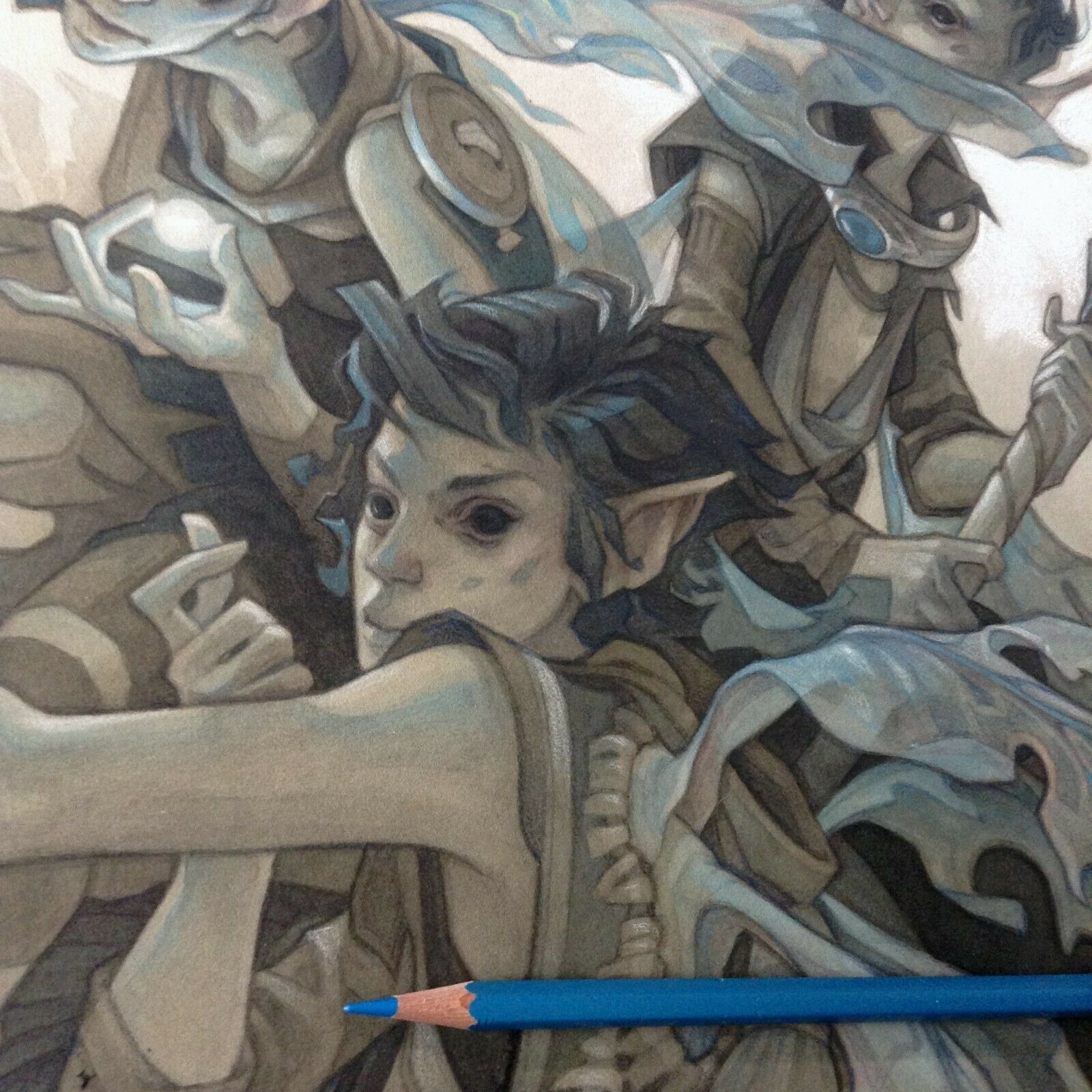 The auctions took place on eBay one week apart, and each received a remarkable amount of bidding over the seven day auctions, realizing strong prices amongst the bevy of traditional paintings Throne of Eldraine had to offer. Neither winner has revealed themselves publically, but folks have their eyes peeled to see these pieces framed and hanging on a collector's wall.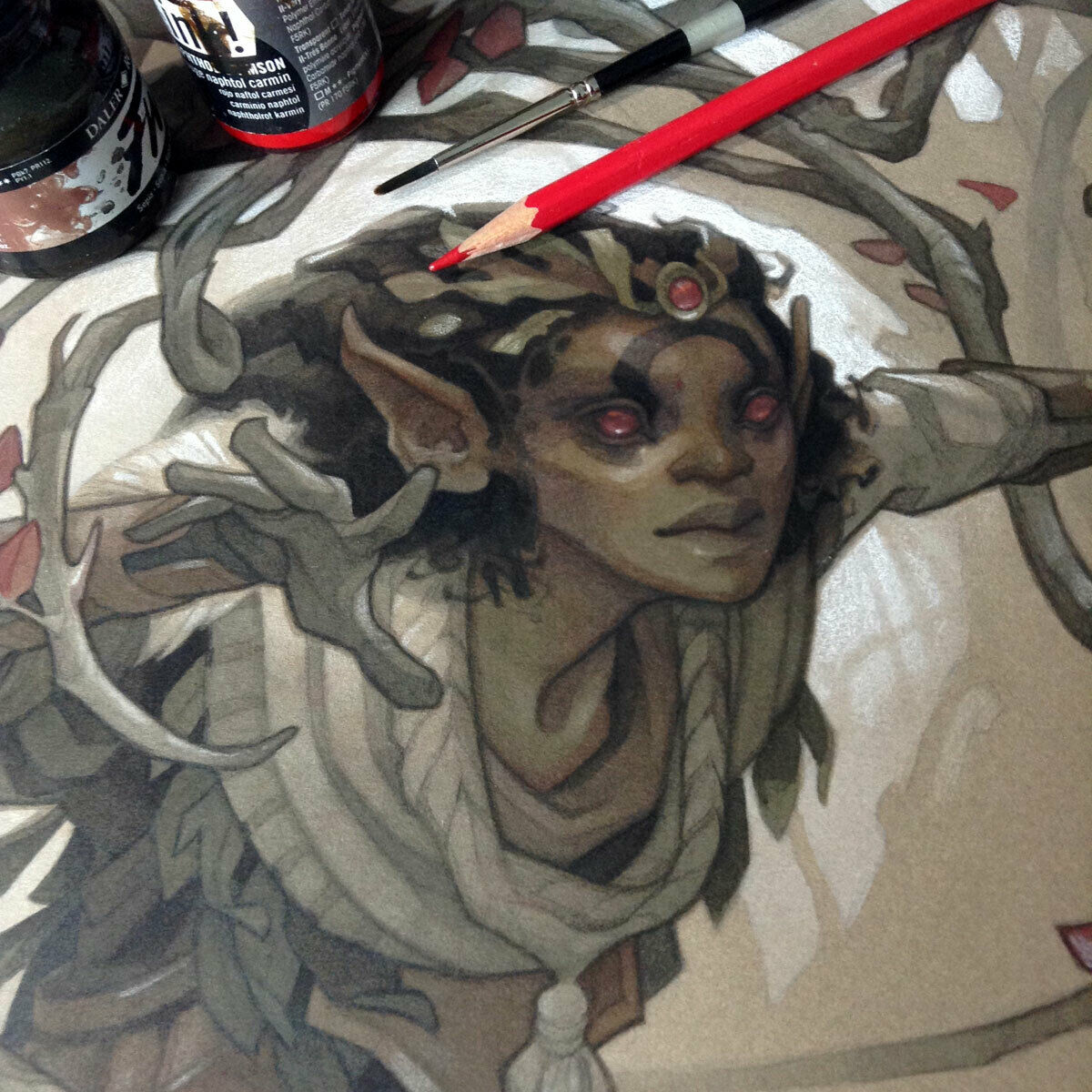 These are an unbelievable entrance for Beckert into Magic, and we can only hope to see more of her work and unique style in forthcoming sets as we move towards 2020. Stay tuned!