On Friday night, October 30, 2020, a new record for Scott Murphy artwork was set when his oil painting for the upcoming card Opposition Agent sold for $22,000. The associated charcoal sketch sold earlier that same evening for $3,000, also a record sale for a sketch by the artist.
Opposition Agent by Scott Murphy is a work of oil on panel measuring 12 inches by 16 inches. It's part of the long-awaited Magic set Commander Legends, and was commissioned by art director Andrew Vallas. The card's ability to control opponent's libraries while they're searching is anticipated to be incredibly strong in multiple tournament formats, and these early estimations almost certainly contributed to some of the excitement around this auction.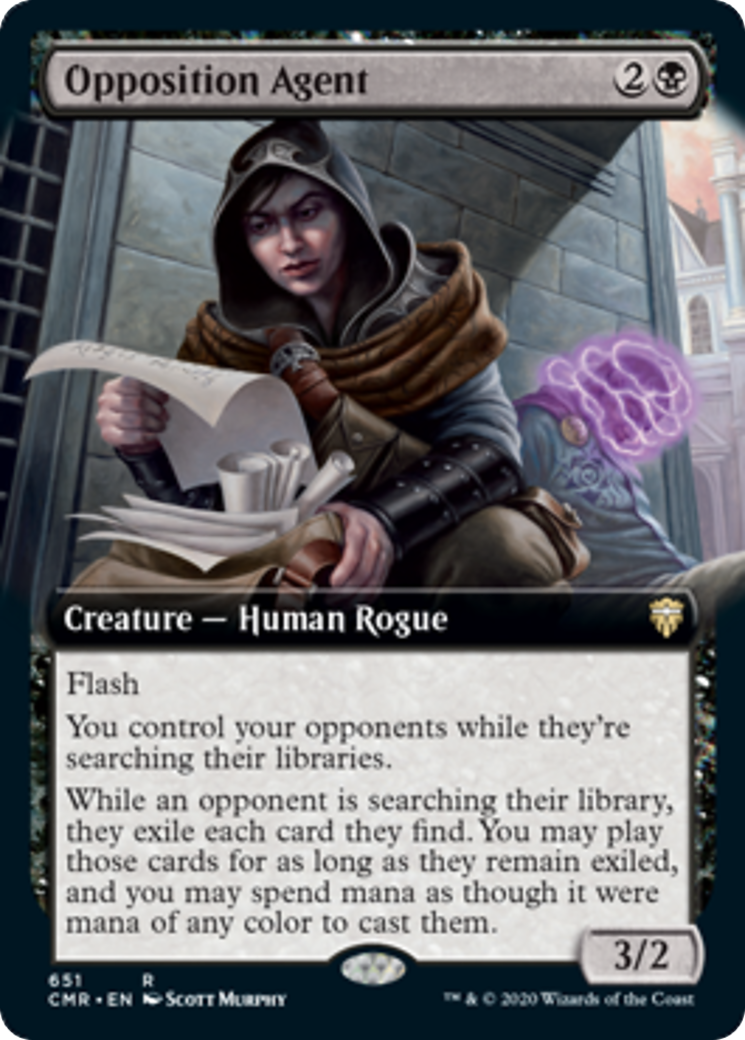 The auctions began on the MTG Art Market on Facebook shortly after the card was previewed, with Vorthos Mike acting as agent for the artist. The sketch and painting auction were run side by side, each four days long, and with the sketch ending an hour before the painting (should someone wish to purchase both).
I don't often start with the sketch results, but it's a bit more important this time. After a considerable exchange of bids, it reached it final hammer price and was sold for $3,000. The winner was a regular bidder in the comments, known as "Wk Wk," and is the highest price paid for a sketch by the artist.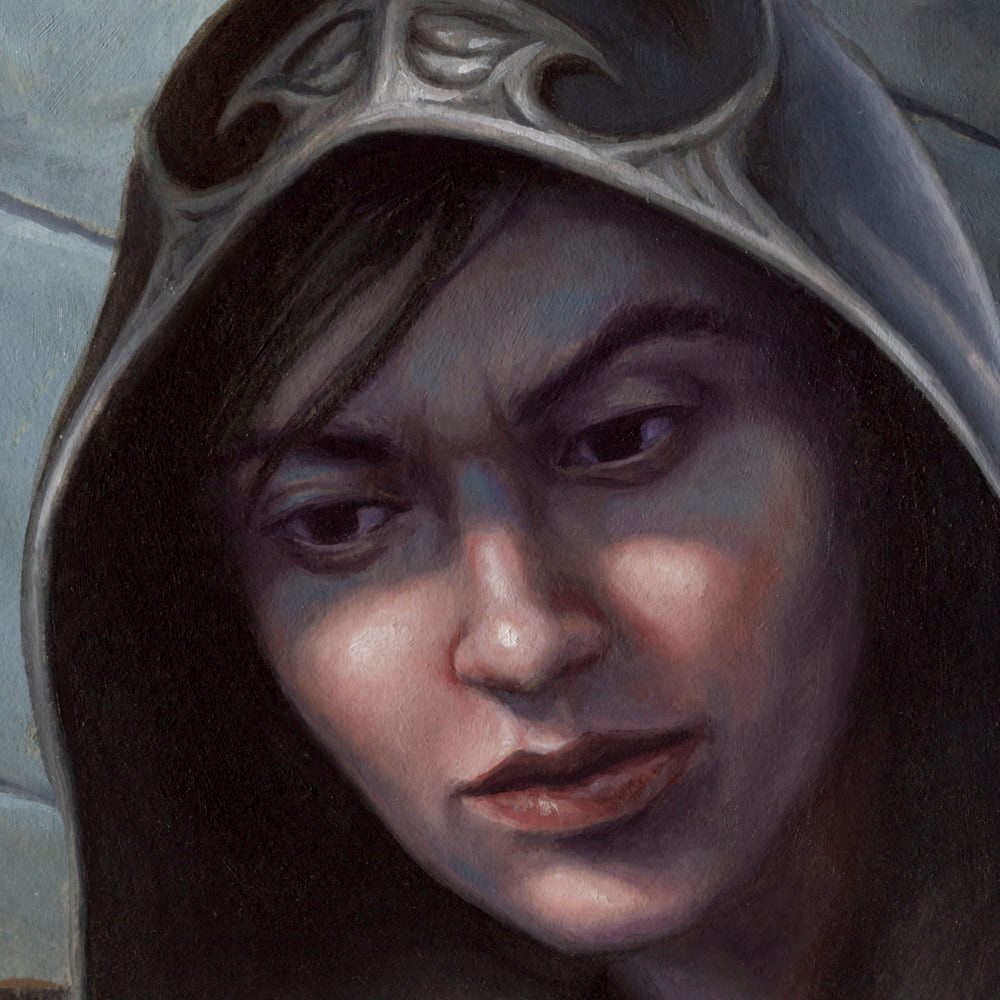 Onto the painting: an opening bid of $2,000 was met immediately, and was at $5,000 in just a few hours. The four day auction remained mostly quiet, with a handful of incremental bids pushing it to $7,000 with a half hour to go.
Then without warning, a $3,000 raise came through to via private message. The painting was now at $10,000, to no doubt send a statement of intent, trying to knock out all other buyers. But with five minutes remaining, a collector bidding publicly in the comments bid $11,000. It was "Wk Wk"  and the battle had begun.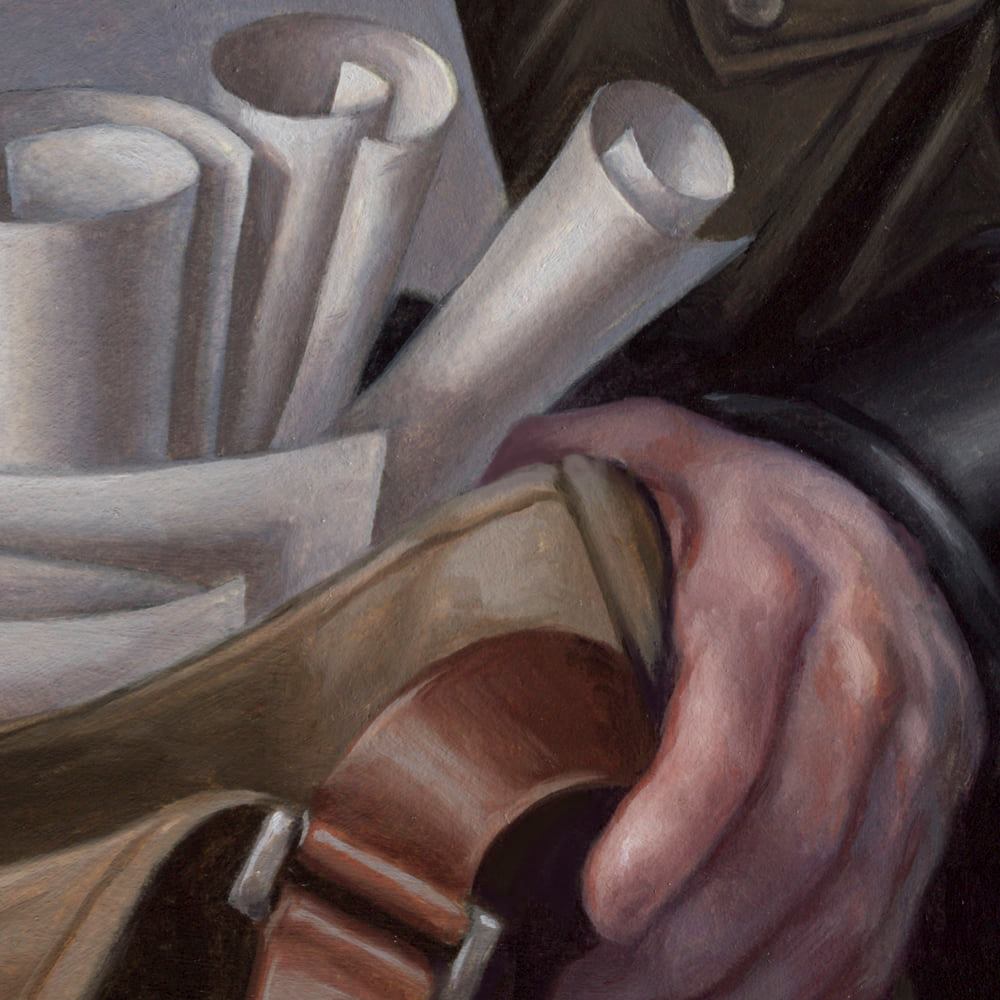 It was at this point someone dug deep into a bag of tricks. The next private bid was $15,000, another certain attempt to end the auction right then and there. It did not work. Wk Wk bid $16,000.
The two would exchange bids in four figure increments until all was finished at $22,000 and Wk Wk announced the winner. This collector purchased both painting and sketch; the pair joins a long line of recent victories that includes Ron Spears' Brainstorm for $26,000, all of Chuck Luckacs Double Masters work for $10,000, Adam Paquette's Zendikar Strip Mine set of sketch and study for $16,000, and most recently Volkan Baga's Eternal Weekend Library of Alexandra pencil sketch for $5,000. And that's just what's been publicly purchased by this anonymous art collector. They attempt to buy all works associated with certain cards (sketch, study, painting, etc.) and, as far as can be seen, do not lose.
This is a fabulous price for a fantastic piece of art representative of Murphy's style, and the auction marks the peak dynamic thus far in Murphy's career. I've usually seen Scott at least once by this point in the year, and it give me great joy to report such a Windfall of appreciation and support for he and Elisabeth and baby Sam. Congrats Murphy clan!