On August 9th, 2020, after an epic bidding battle between three collectors, the original painting for Ron Spencer's Brainstorm sold for $26,000 on the MTG Art Market. Two days later, both the used and unused sketches sold for $2,000 and $700 respectively, to the same buyer as the final painting.
Brainstorm by Ron Spencer is a work of pens, pencil, and acrylic on cardstock measuring 8 inches by 10 5/8 inches with a thin border around the work. It was his third borderless box topper commission for Magic's latest Masters set, Double Masters, and caps off an incredible return for the artist to illustrating for the game. Welcome back Ron!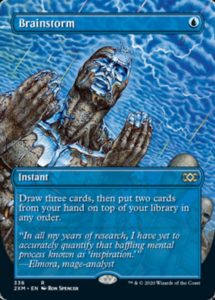 The work was brought to market in the same manner as the other two, by longtime art collector Adam St. Pierre and with a required a $12,000 opening bid. That bid was met fairly quickly this time, and all remained quiet until about fifteen minutes before auction end.
Three different bidders, one public (but using an alias account of sorts) and two private bidders fought relentlessly for this work, and it would take near two hours past the auction's scheduled close to reach the final hammer. Bids regularly extended the standard "soft close" format, where any bid placed within the last five minutes extends the sale five minutes, lengthening the sale again and again until the public bidder stood alone at $26,000 and there were no further advances. It was a sight to behold, and an incredible final result for artist and collector.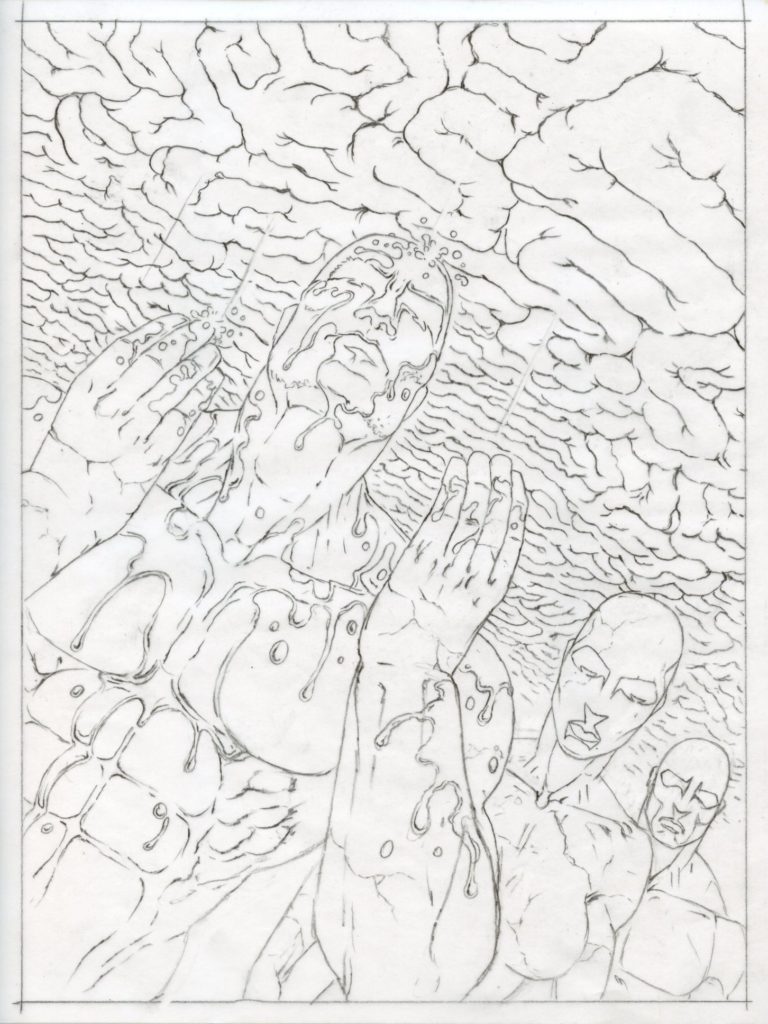 Like the two works before it, Brainstorm also had a used and unused sketch. The used sketch was pencil on tracing paper and the same size as the final, 8 inches by 10 5/8 inches a quarter inch border, and the unused slightly different at 11 inches by 8 inches with a half inch border.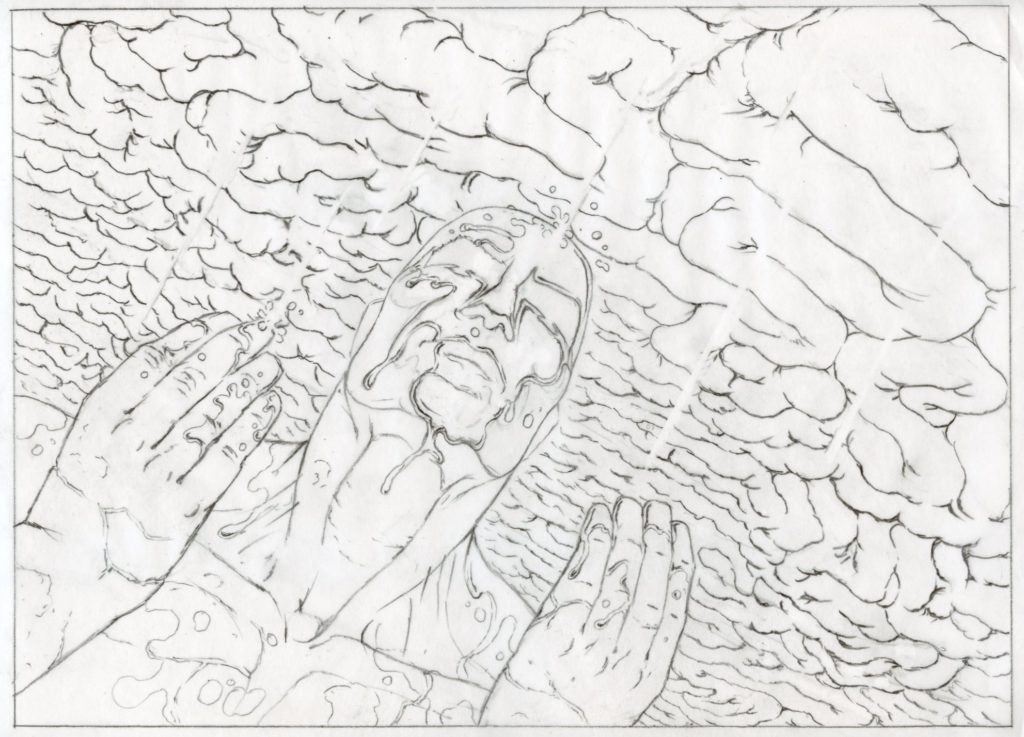 They would sell for $2,000 and $700 respectively, to the same public bidder that purchased the final painting, keeping the set together for at least the foreseeable future.
An interesting note to conclude the Art Market Minutes of Double Masters; the previous Spencer works of Doubling Season and Mana Crypt failed to sell on the block and only Mana Crypt so far as found a home at an amount at (or above) their initial ask of $12,000. They were auctioned during the sets unexpected preview back in May of this year; and while it's almost always better to sell a newly previewed work when it first sells, the ferocity of the market surrounding Double Masters no doubt aided in the success of this third auction. For once, being previewed with the rest of the set seems to have made all the difference, and this was one of the most exciting auctions I've gotten to cover in quite some time.