Ultimate Guard's latest product is the Smarthive 400+ Deck Case. On general sale on September 25th, this accessory case has room for up to four deck boxes, a lifepad, dice, and tokens. Available in four classic UG colors—Black, Petrol, Purple and Pink—the Smarthive will now be available outside of the EU for the first time. The Smarthive debuted earlier this year with the Planeswalker edition, available only in Europe, the Middle East, and Africa. Ultimate Guard were kind enough to have sent us the new Smarthives free of charge for us to review.
Today I'll be reviewing the Smarthive 400+ Xenoskin deck case, and the Digital Life Pad 5″.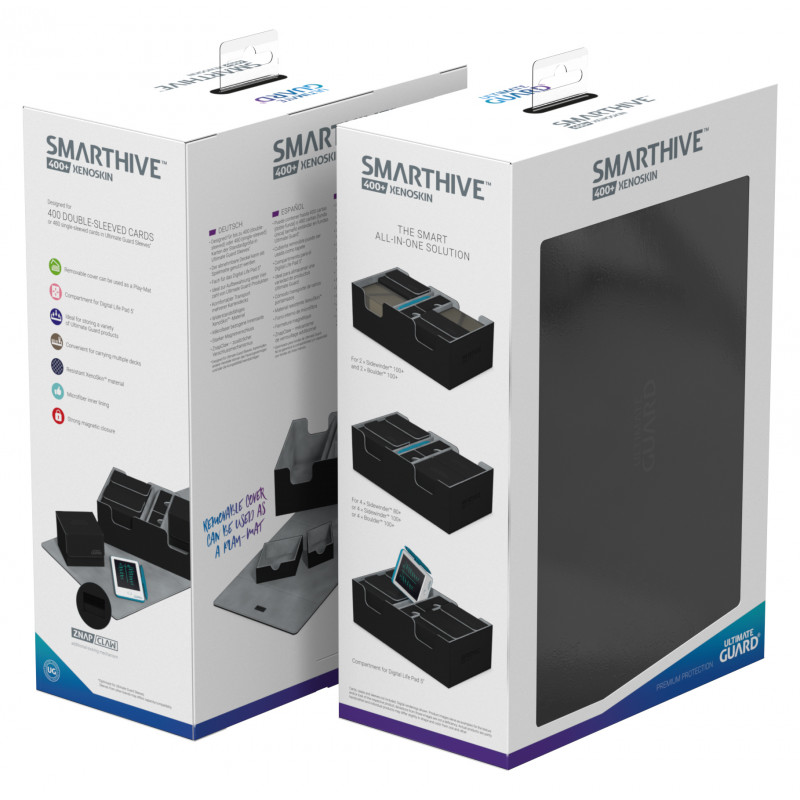 Smarthive 400+
The Smarthive400+ feels pretty great in hand. The now custom Xenoskin finish never fails to disappoint, and on first impressions it feels like a quality product from the get go. The case has room for four deck boxes, a lifepad, and two accessory trays that can either be used for dice or tokens. Measuring in at 281 x 190 x 102 mm, it's a whole 100mm shorter than the 407 x 200 x 90 mm Superhive, which we reviewed earlier in the year.
The Smarthive 400+ has a new feature compared to other products in the arsenal, though: the outer case comes off completely, allowing use as a play surface. It's a pretty neat little feature, but how good is it?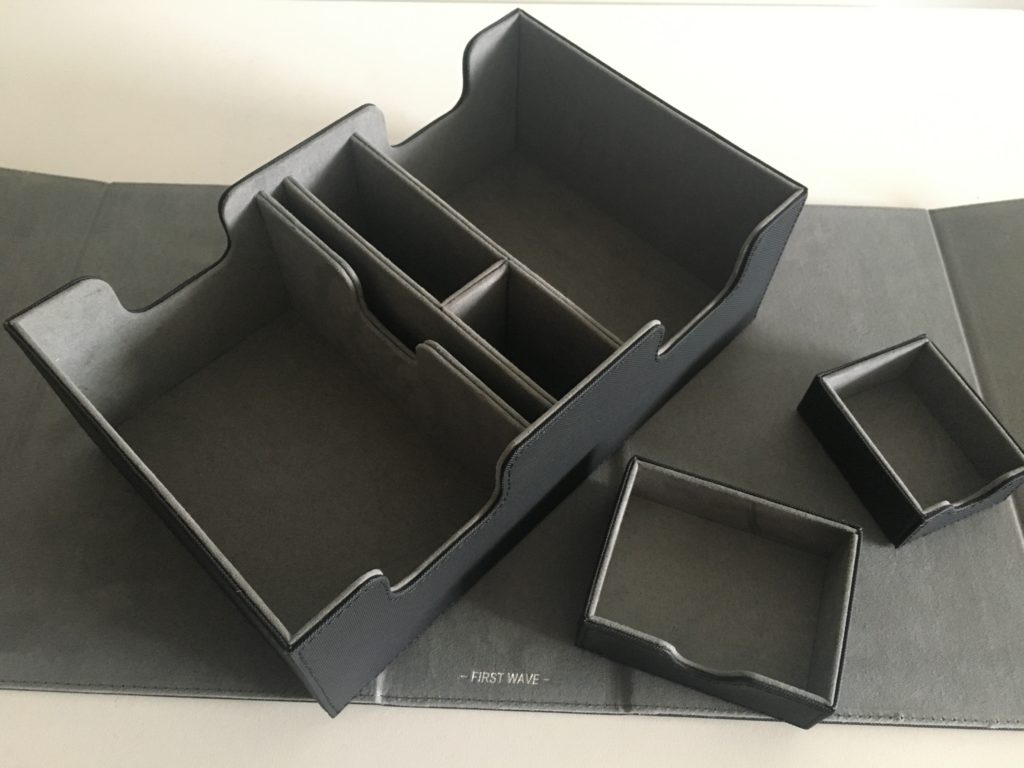 Well, as a playmat it's a good size; but as far as functionality, I'd be concerned about it getting a little unclean from general wear and use. Classic playmat material is washable, and it'll be more difficult to clean the soft interior finish if that's your goal. Still, as a game board, it's a nice feature; I can see it being a great surface to conduct trades on, roll dice on, or otherwise keep track of gamepieces on. As much as these products are designed for card games, there's no reason the Smarthive couldn't be a multifunctional carry case for other accessories.
How's it feel?
The first thing I noticed about the Smarthive 400+ was that it's ideal for fitting in a backpack. While the Superhive is better for cubes and larger collections, it does edge on the large side for the average backpack. The anti-theft backpack I take to events can't quite fit a Superhive, but the Smarthive fits really well, with room to spare. I rarely take more than four decks to the LGS anyway, and so for me at least, it's a much better option. What's more, playmats can be flexible, so losing the space to store one isn't the end of the world.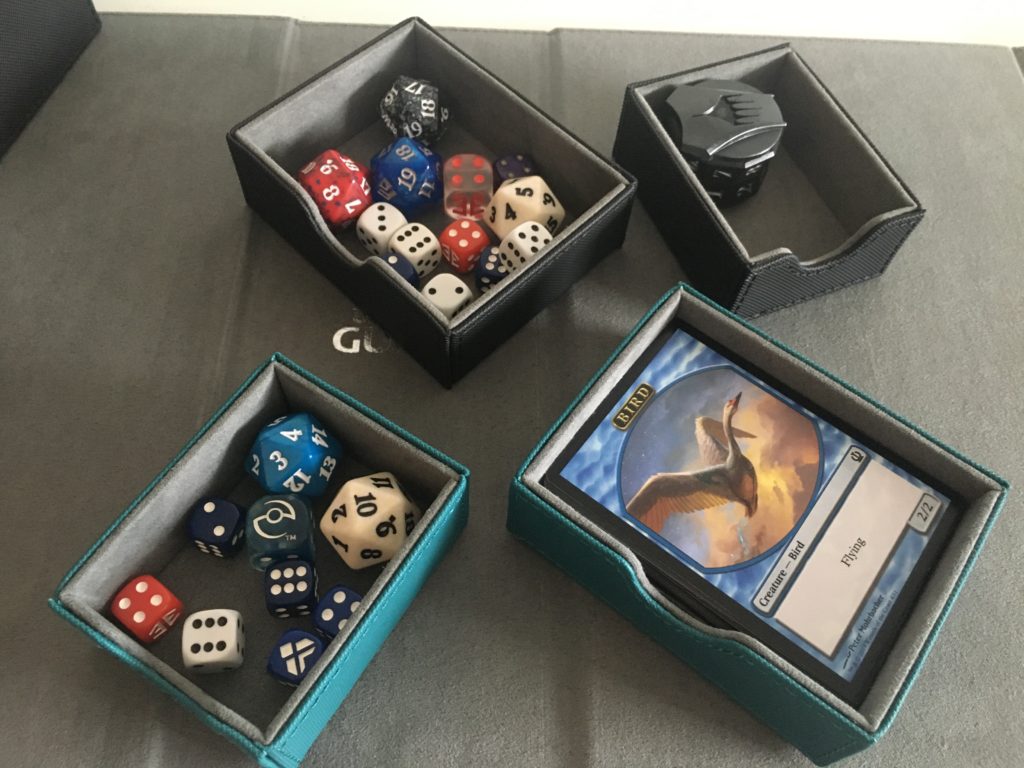 There's room in the case for a lifepad, and the removable sections can be pretty flexible to what you'd want to put in them. The larger sections hold dice, but just as easily hold unsleeved tokens. It's a shame it doesn't fit sleeved ones, but it's a minor gripe at most. The smaller compartments are big enough for the Commander style life wheels, or can just hold some dice if you'd rather. I'm pretty impressed with the rigidity and sturdiness of these components, and they fit snugly with no danger of sliding out accidentally—unless of course you turn the case upside down without the outer lid.
Configurations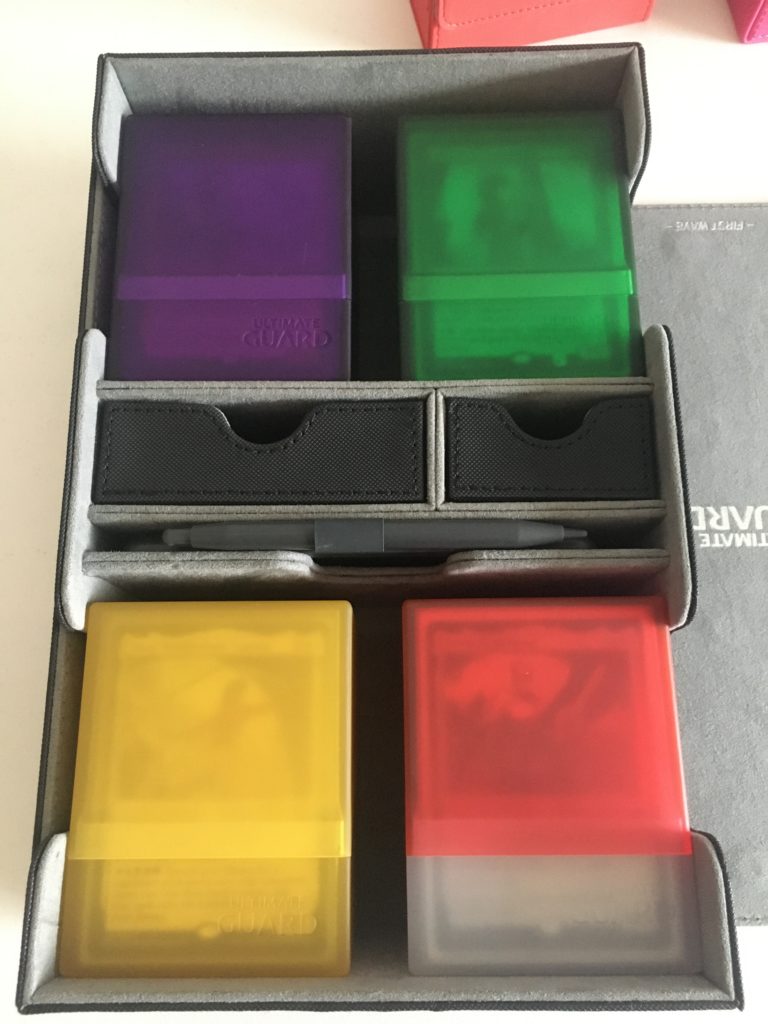 The most common configuration will probably be 4x Boulder 100+ cases. These are the gold standard as far as I'm concerned with Ultimate Guard deckboxes; I like the range of colors, sturdiness, and customization options of jamming colors together. As you can see above, these fit well with a little room in between. If you so desire, it's possible to pad this space out with tokens, but not necessary; nothing shakes around too much in transit.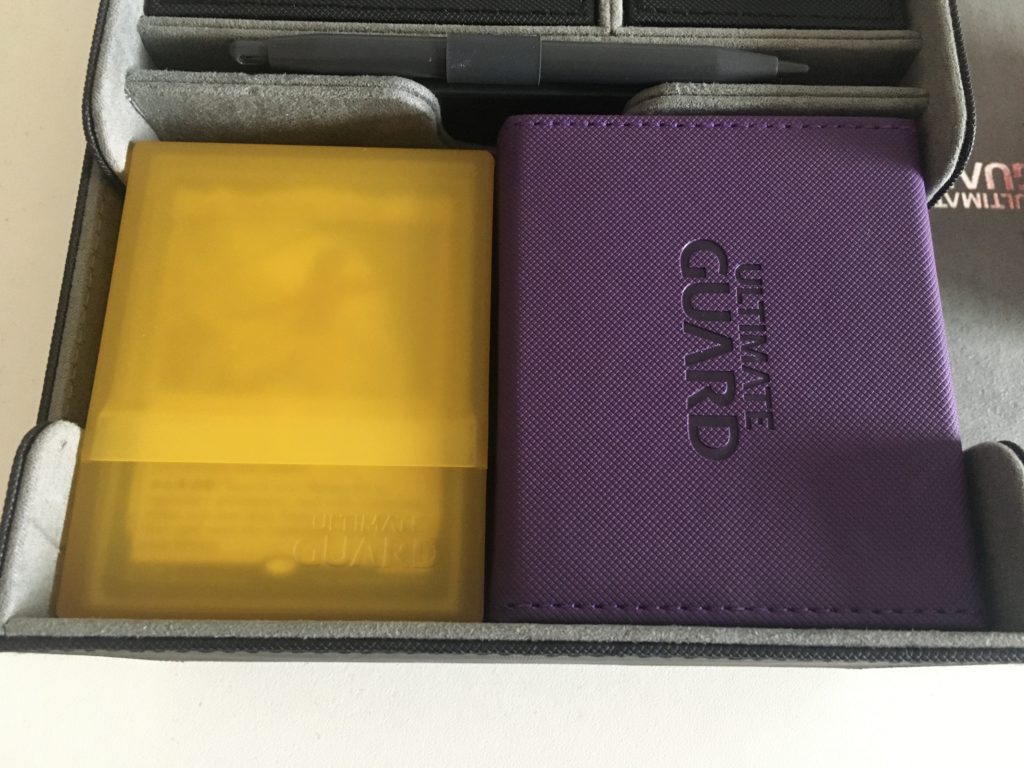 If you're wanting a more snug fit, then try a Boulder 100+ and a Sidewinder 100+ alongside each other. These fit perfectly, and are a great example of the modular design of Ultimate Guard's product range. It's a big strength, and one that can't be understated.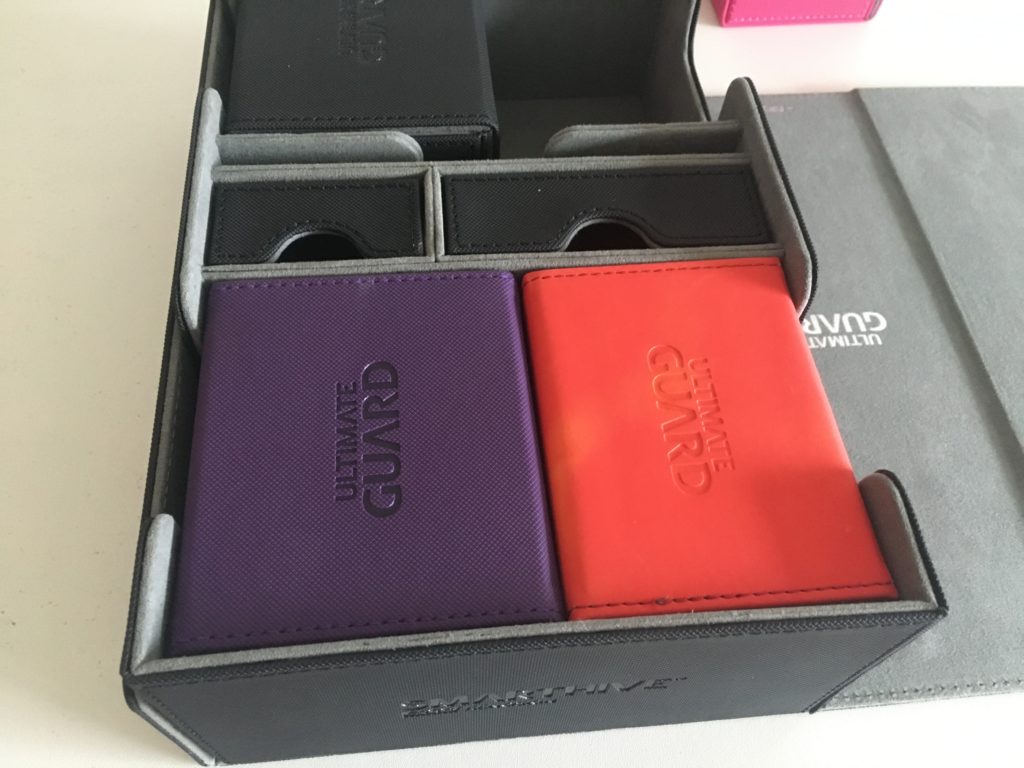 The case also fits a 100+ and an 80+ Sidewinder side by side, or two 80+ Sidewinders side by side, in each of the two compartments. The latter gives a similar comfortable and easy fit to two Boulders side by side, but the former does have a slight issue of being a little too cramped if you place them in right ways up. When pulling an 80+ and a 100+ back out again, you do have to use some level of finesse in combination with turning the case upside down.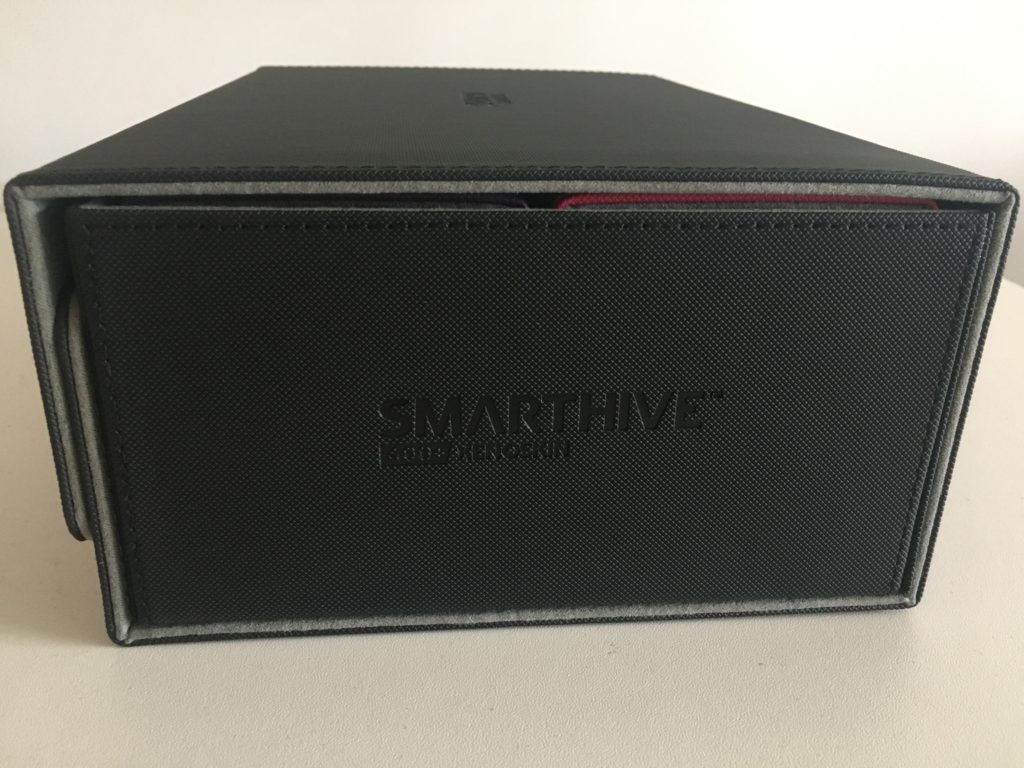 What's more, if you do want to fit in four Sidewinder 100+ cases, which is possible according to the manufacturer website, you'll have to drop them in on their side. Frustratingly this leads to the outer case not quite closing, no matter which way you try to fit them in. It's not a deal breaker in the sense that it doesn't make it more likely to fail to stay shut, but it is aesthetically a little disappointing.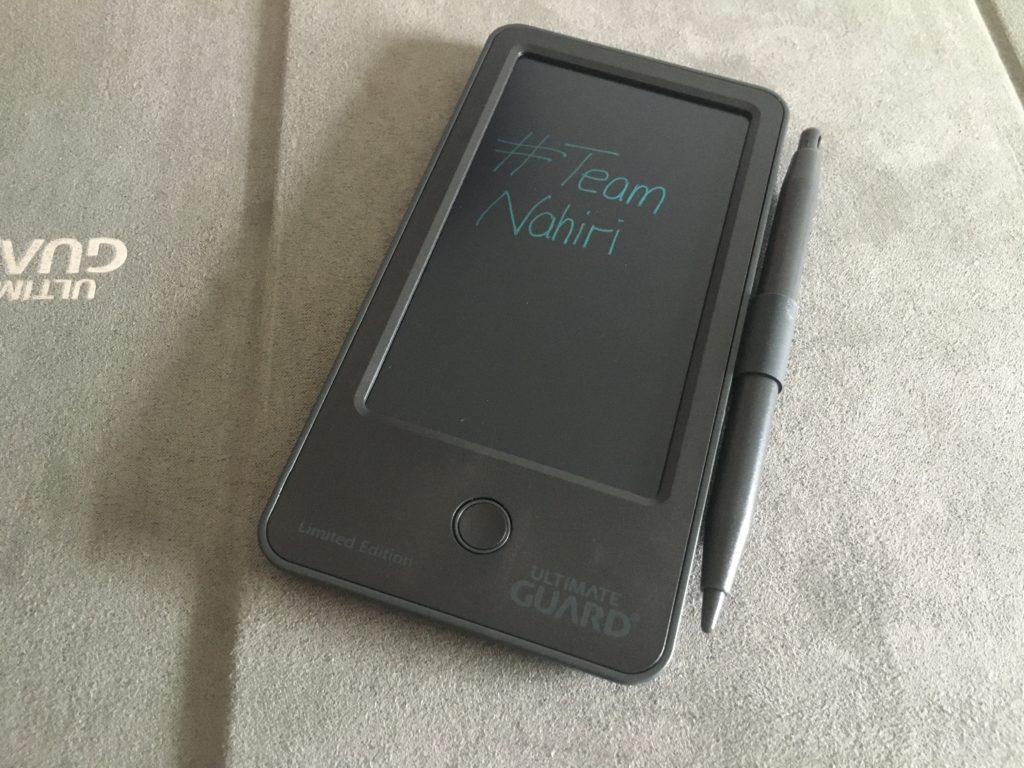 Digital Life Pad 5″
The digital lifepad is a great accessory, and one that fits perfectly in the compartment of the Smarthive 400+. As part of the Smarthive 400+ main line launch, the life pad is now available in a limited edition black, which sits alongside the classic white, 2020 exclusive red and black, and the EMEA exclusive Planeswalker black & blue. It's a smart piece of tech, and is good for jotting down in-game information and tracking life totals. It's suited more to 1v1 play when it comes to life total tracking, given the erase button erases the whole screen; but nonetheless, it's still super useful for multiplayer, and can be used for anything from drawing tokens to illustrating a complex stack situation.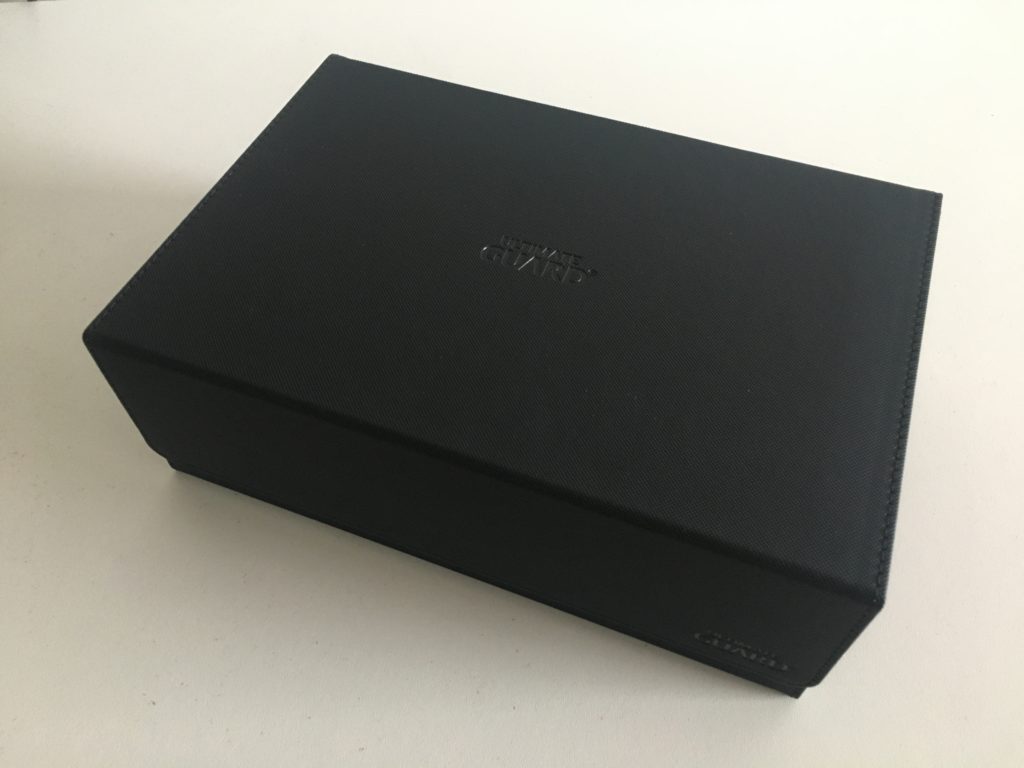 Overall Thoughts
The Smarthive 400+ is probably one of the better products so far for transporting multiple deck cases, largely owing to its manageable and compact size that still has room for accessories. The build quality, as ever, is great on these, and the Xenoskin outer and soft inner material make you feel like you've spent your money wisely.
The "shake" test, to test the Znap Claw magnet, is the best yet. Thanks to the outer case being its own distinct component, it doesn't have any issues staying closed. Regardless of whether you want or need to use the outer case for a playmat, you have to admit it's a great solution to keeping the case as secure as possible. The only thing letting it down is the aforementioned slight issue with storing 4x 100+ Sidewinders, but this may not be an issue to every customer, and the integrity of the outer seal isn't noticeably changed.
The inner compartments are strong and sturdy, and offer a customizable set up depending on what deck cases you're wanting to put in, and the Digital Life Pad is, as ever, a really nice piece of kit to have.
The Smarthive 400+ is probably the most attractive deck case from Ultimate Guard when it comes to the average player, and I can definitely see myself using it going forward.