On Sunday August 16th 2020, the original oil painting for Jarel Threat's first Magic: The Gathering Card, Rest in Peace, sold on the MTG Art Market for $5,475. Just over one week later on August 23rd, the original sketches sold for an additional $235.
Rest in Peace by Jarel Threat is a work of oil on canvas measuring 15 inches by 21 inches. It is the artist's first published Magic card, and was commissioned for the digital only set Amonkhet Remastered which released on Magic Arena in mid-August 2020.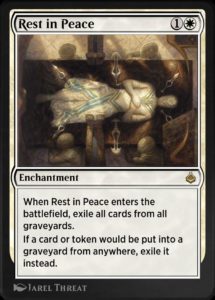 The auction was run on the MTG Art Market by Vorthos Mike acting as agent for the artist for the first time. The auction required a $2,000 bid to open, and was offered alongside an $8,000 Buy It Now option, which would remain active until the day before auction end at 11:59pm EST.
The painting was at $3,000 in minutes, and $4,100 by the next morning where it would remain until the closing hours. Two different private bidders exchanged paddle raises as the painting pushed into soft-close overtime, and after twenty minutes past the auction's scheduled end time, the dust settled at $5,475 and sent this work into a new private collection.
The following Sunday, the preliminary works associated with this piece including two thumbnail pages and a printout of the digital sketches, were also sold. They ended at $235, sold to a bidder via private message.
This slideshow requires JavaScript.
About the Artist
As mentioned previously this was Jarel's very first Magic card. He is an illustrator working in both games and books covers for a variety of clients, and has studied under the living master Donato Giancola via the SmArt School program. I asked Jarel to share some of his thoughts on his first Magic card, the exciting sale of the original works, and what it means to be working for Magic:
Hi Jarel, and welcome to the Art Market Minute here on Hipsters of the Coast. You're brand new to Magic—can you give folks a quick introduction of who you are, where you're from, and what you do?
Thank you for inviting me it's a pleasure to be here. Well my name is Jarel Threat, I'm from Sugar Land, TX, a city about 20 mins outside of Houston. I'm a fantasy illustrator, working mainly in the card game and book cover industries and a comic artist.
Can you take us through this work, beginning to end? Did you have any particular inspirations, and were there any challenges or triumphs along the way?
Like most of my work, it starts with thumbnails. I'll create those until I find three that I want to make into a painting, refine them and send them off to the art director. Once approved, I'll make a preliminary drawing, either digital or traditional, depending on how much time I have and create a color study. The drawing is transferred to canvas, sealed and ready to paint. I have four stages of painting: underpainting, first painting, second painting and glazing.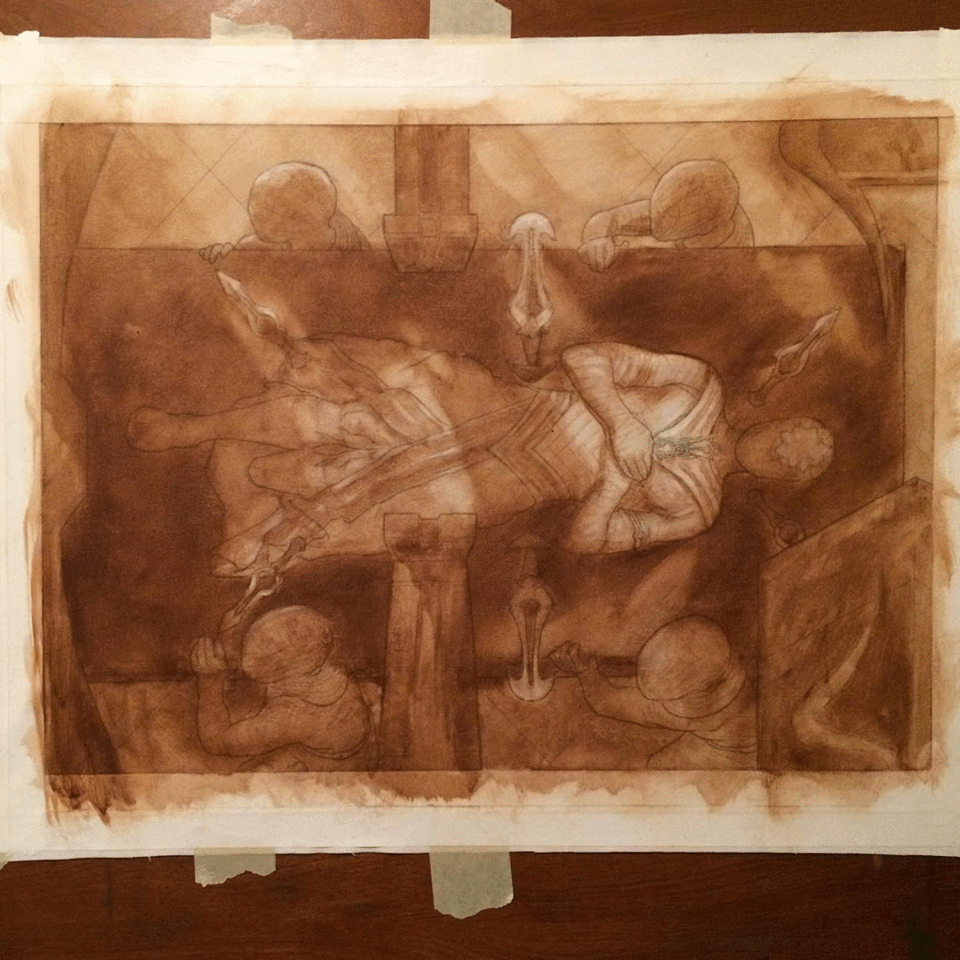 If anyone is interested in hearing a more detailed explanation on my process, I made a video on my YouTube channel going over every section. Here's a direct link, or just type my name Jarel Threat and look for the video called My Painting Process!
When I was making the thumbnails, I couldn't get the angle I wanted and then I remembered a Patrick Jones painting he did of Frankenstein's Monster. It was a top down view that showed the figure without distorting the proportions, which is what I wanted to do.
So I used a similar viewpoint and created the last thumbnail, which would become the painting that exists today.
One challenge I had was the bottom right mummy carrying the slab. Its proportions weren't still right with me so I had to reshoot some reference and then completely repaint it. Mind you, I was about 80% done with it and realizing I had to repaint something was frustrating but I knew I couldn't let it slide. It was my first painting for Magic and I had to make a good impression. So I spent another 4-5 hours repainting and repainting again to get it right. It was a great learning experience and seeing it done and sent in early was a huge triumph.
What's it like seeing your art on a Magic card?
It's surreal really. When I found that my favorite artists did work for Magic, I would imagine how cool it would be to have my work on a card one day. It's crazy, I've spent so many years looking up to Magic artists like Donato (Giancola), Jeff Miracola, Ryan Pancoast, Tyler Jacobson, Chris Rahn, Howard Lyon, Matthew Stuart, Scott Murphy and the list goes on and on and now I'm a contemporary. It still hasn't fully hit me yet. Maybe when I get the card in my hand, it'll hit me all at once lol.
It's an incredible accomplishment, and as fans we're excited you're here alongside these other folks. Will we be seeing anything else from you in the near future?
I'm still making work for Magic so yes! I don't know when though. The artists don't usually get a head's up when a card is going to be released but when I find out, I'll definitely post it.
Thanks so much for giving us some insight, and again, welcome to Magic!
I appreciate you reaching out Donny, the whole community has been so welcoming, thank you!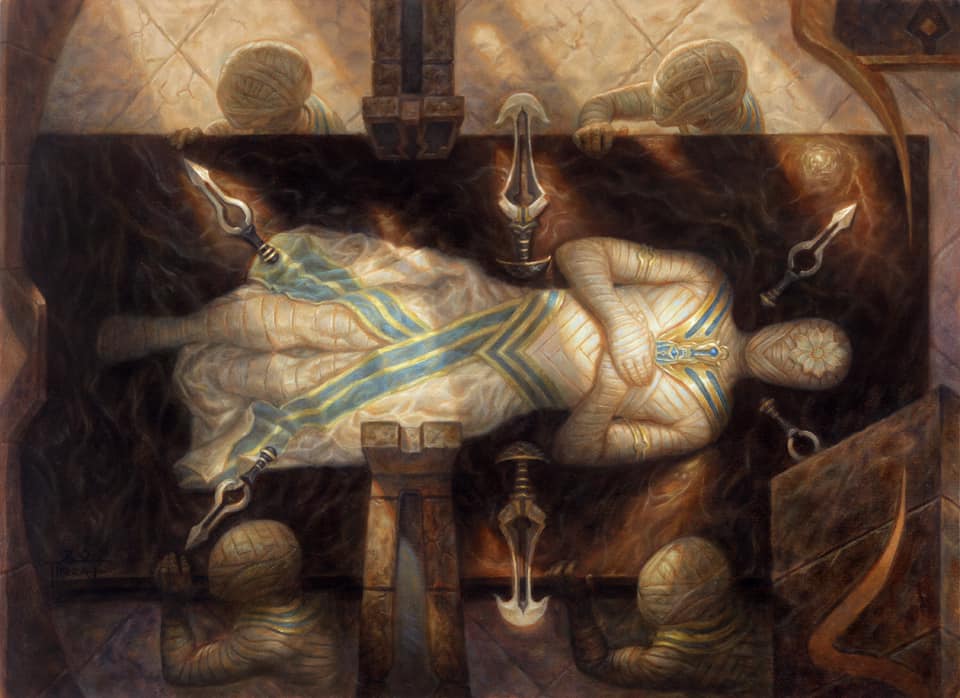 I think we'll be seeing some big things from Jarel in the future, and can't wait until the next time his name shows up at the bottom of a Magic card. Keep your eyes peeled for new upcoming work and stay tuned to Hipsters of the Coast for all your Magic art news. See you next time!