On Wednesday August 12th 2020, the original sketch for Consecrate Land by Jeff A. Menges, one of the original cards from Magic's first set Limited Edition Alpha in 1993, sold on the MTG Art Market for $5,250.
The sketch for Consecrate Land by Jeff A. Menges is a work of pencil on tracing paper, later mounted with acid-free art tape to Museum board, measuring 7 1/8 inches by x 5 5/8 inches. It was created in 1992 for what was then known as Garfield Games, the early company started by Magic's creator Richard Garfield. It has been in the artist's possession since its creation, and was only recently discovered as the artist packed to move. This is the works first public offering.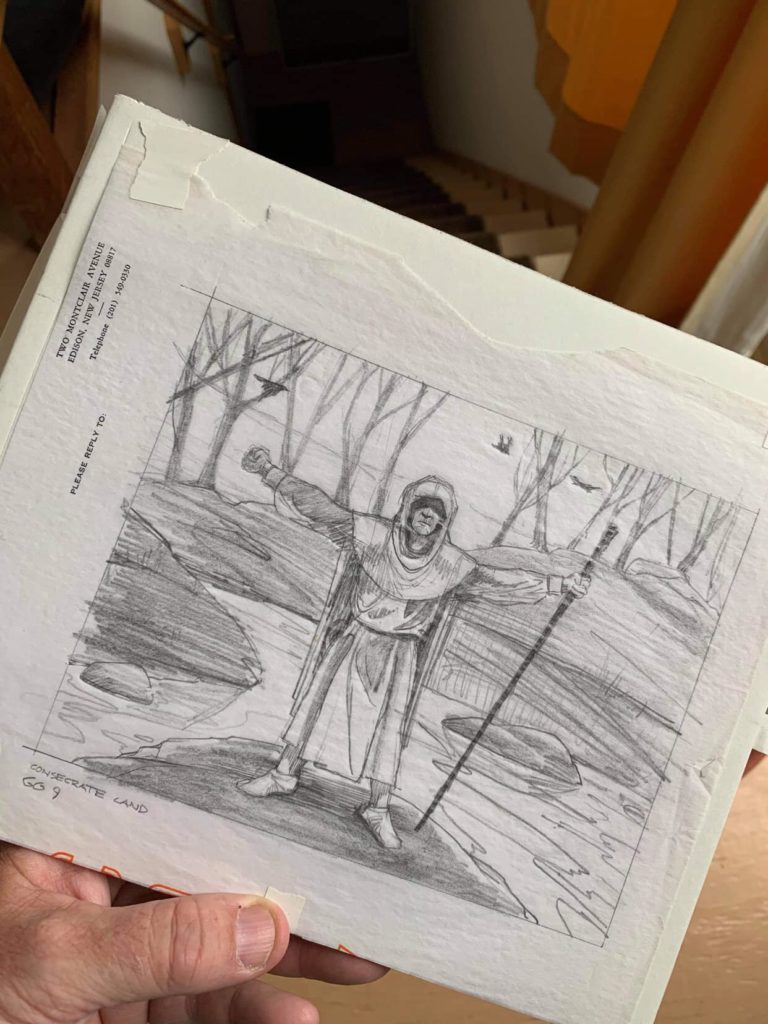 The auction was run on the MTG Art Market by Mark Aronowitz acting as agent for the artist, and began with an opening bid ask of $1,500. In less than a half dozen in bids across less than two hours, the sketch climbed to $5,000. It would sit comfortably for the reminder of the seven-day auction. A private bid of $5,250 came in several hours before auction's end, and no further advances were made finalizing the sale at that amount.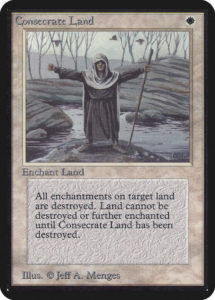 Menges mentioned in the post he had only a handful of his Magic pieces remaining, and only a few of those works are Alpha-related. This was a rare opportunity to acquire an Alpha-related piece of art directly from one of Magic's original artists, and possibly one of the last.
About the Artist:
Jeff A. Menges is one of Magic's original 25 artists, and created 55 illustrations for the game during his career.
He was gracious enough to provide the Alpha artwork for last year's Whimsy, Wonder & War: A Magic Art Show, lending both the final painting and initial sketch for his Sea Serpent.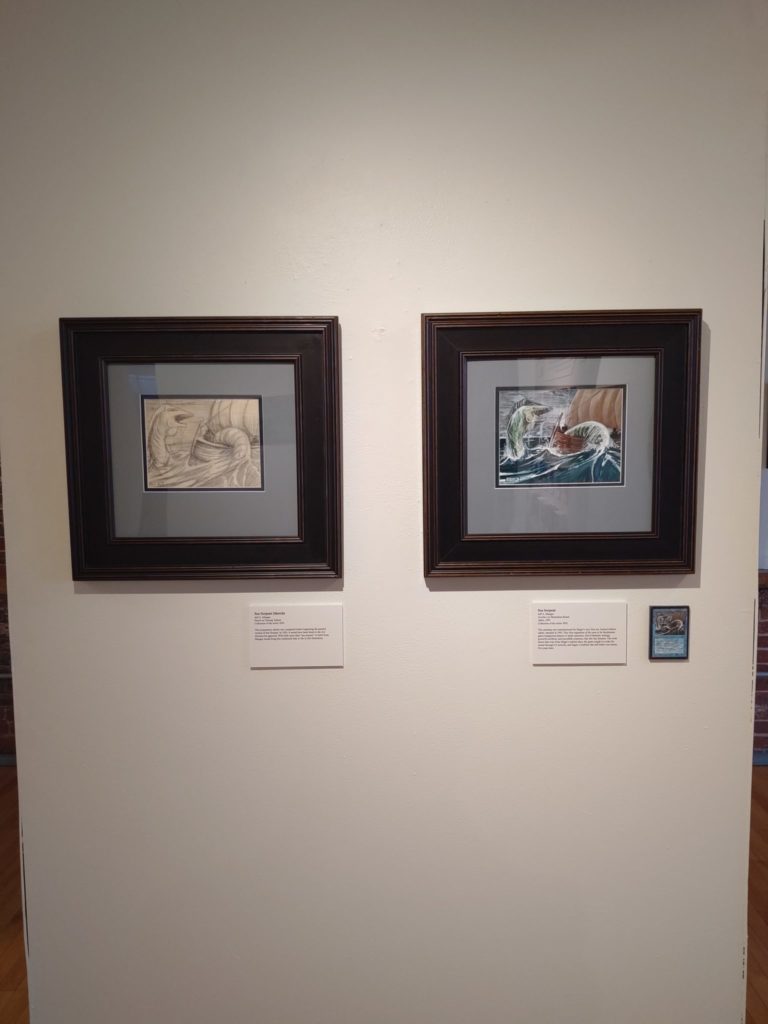 This is one of his favorite works he created for Magic, and was only recently reacquired by the artist after spending two decades in another private collection. The show would not have been the same without these two pieces, and it's nothing short of a privilege to call him a friend.