On Sunday April 19, 2020, Ryan Pancoast's Kaheera, the Orphanguard sold on the MTG Art Market for $8,000. A few days later on April 23, 2020, its associated color study was also sold for $650.
Kaheera, the Orphanguard is a work of oil on stretched canvas measuring 18 inches by 24 inches, a size we've started to see quite often for legendary creatures and signature cards. It was commissioned for Magic's newest set Ikoria: Lair of Behemoths.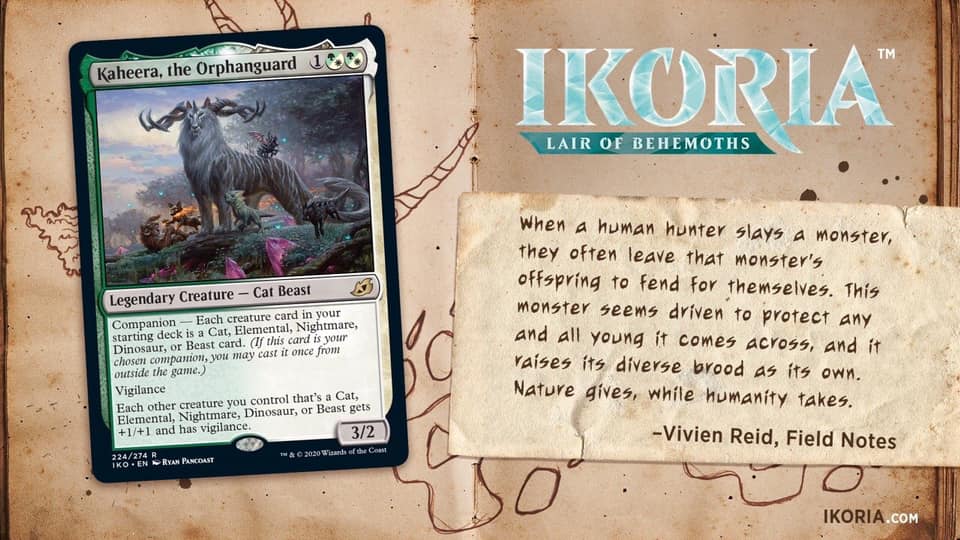 The auction was run on the MTG Art Market by Vorthos Mike acting as agent for the artist. It got off to an incredibly fast start, hitting the $8,000 mark within the first 24 hours on the auction block. After no further advances over the ten-day duration, that price would seal the win for a collector bidding privately. The color study for Kaheera was sold later the following week, finishing at a final total of $650 to a collector bidding in the comments.
I want to talk about the art for just a minute, as Pancoast's process is on full display from the very first steps. He shared his maquette set up, used to capture composition and lighting: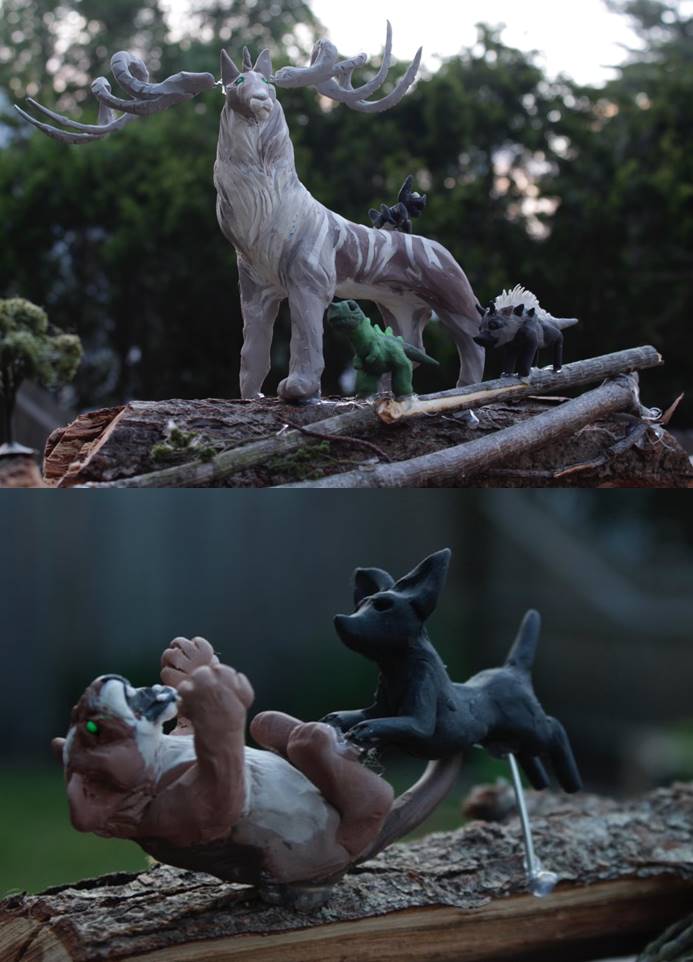 He also shared an extra special story. Some elements of this painting were added by his two children, who aided in laying down the gesso primer on the canvas. These are "artifacts of actual parenting embedded in an image about parenting," as Pancoast called it on Twitter. They not only tell a great story, but also give the painting a delicious texture.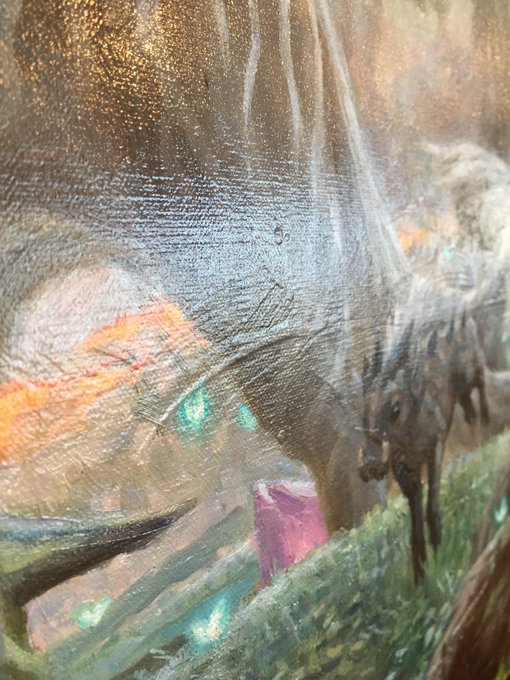 And let us not forgot about the little stars of the show. Look at these adorable baby animals:
This slideshow requires JavaScript.
Mid-way through the auction, Vorthos Mike took to Twitter and named each of them at least once. There was one that really stuck: Nigel the Nightmare.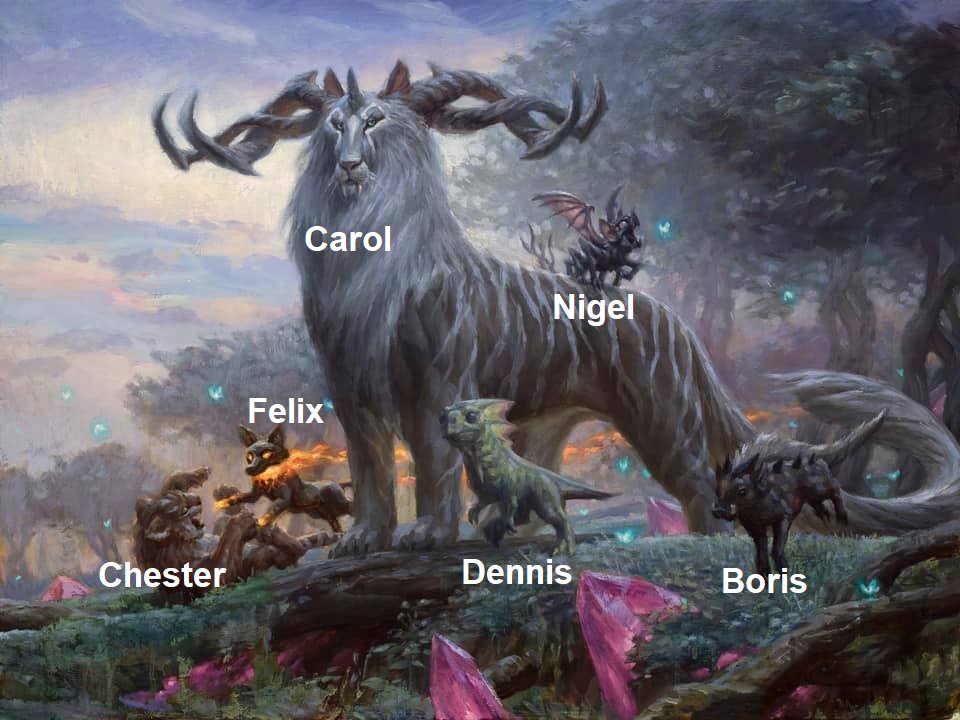 Nigel would even go on to garner his own fan art:
And though I digress, I think these tangents are important. This is not only a brilliant work, but has created a sort of highlight reel of community interaction surrounding its preview, sale, and what appears to be a Nigel Fan Club moving forward. These memories are the things that stick around and get brought up at the Commander table later this year at a convention. And hopefully the next time we go to Ikoria, we'll see these once orphaned kiddos all grown up as legends of their own.
These things are what makes these artworks so important, and what makes Magic the best game in the world.