On February 3rd and February 9th, 2020, the original paintings for Jeff Miracola's B.O.B. (Bevy of Beebles) Planeswalker card and Beeble Token were sold via auction on the MTG Art Market for an unbelieveabeeble $16,000 and $3,500, respectively.
These two beeble related paintings by Jeff Miracola are both works of acrylic, with the planeswalker being on Masonite and measuring a whopping 24 inches by 36 inches, and the token being on illustration board and a smaller 11.25 inches by 14.25 inches. They were commissioned as a part of Magic's latest Un-set, Unsanctioned, that releases on Leap Day, February 29, 2020. This is the first planeswalker card and the first token for the beloved Beeble creature type.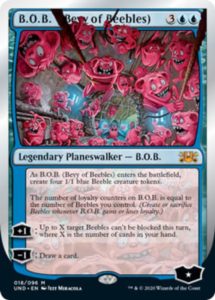 The seven day auctions were run by the artist on the MTG Art Market on Facebook. The Bevy of Beebles was up first, opening at $10,000 after a public offer was made on a separate post showing the newly revealed art. An hour later an $11K bid was placed, which shortly thereafter was raised to $15K by the original bidder. That night, a $16,000 private bid was placed, and the initial bidder of the $10,000 and $15,000 offers stated they had reached their max. This number would stand the next six days and become the final selling price for the planeswalker card. You can watch a time lapse of the work here. It is a monumental painting of incredible detail.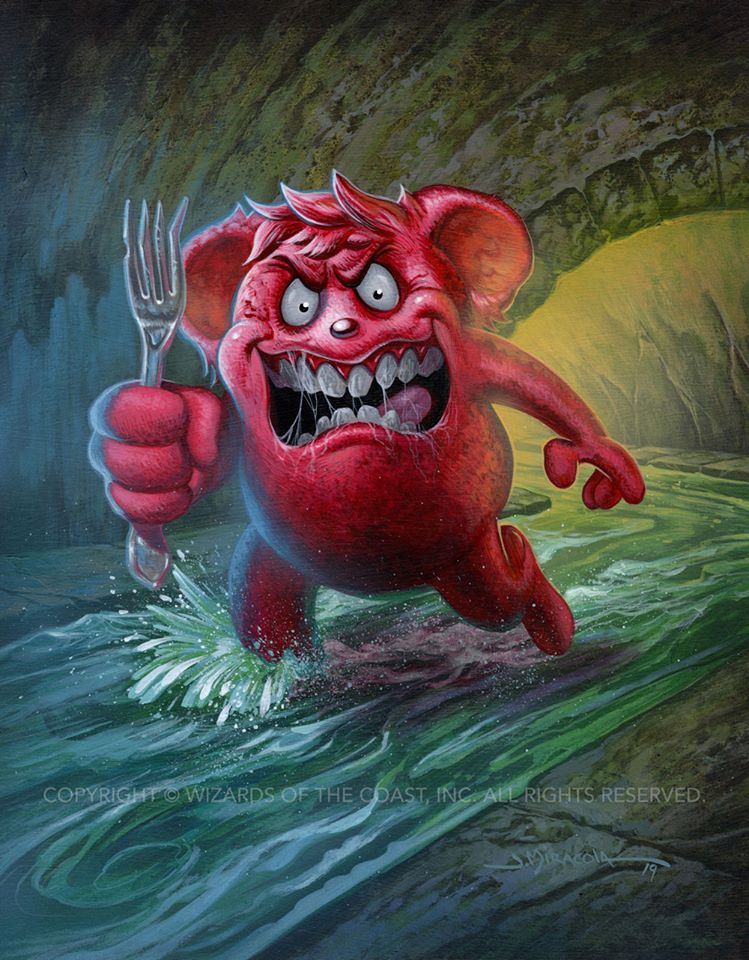 The token painting began shortly after the planeswalker ended with a $2,500 opening bid ask, met within minutes of posting. Bids exchanged in regular increments right up until the very end, but when the beeble bidding settled, the final price of $3500 to a public bidder in the comments stood victorious. A time lapse of this painting is available as well, and it's worth mentioned that Miracola's YouTube channel, with over 40K subscribers, is a treat to explore and watch.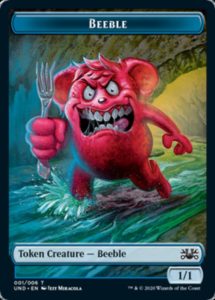 Jeff Miracola is the artistic father of the Beeble, who first brought them into being on the cover of Duelist Magazine #22 in February 1998.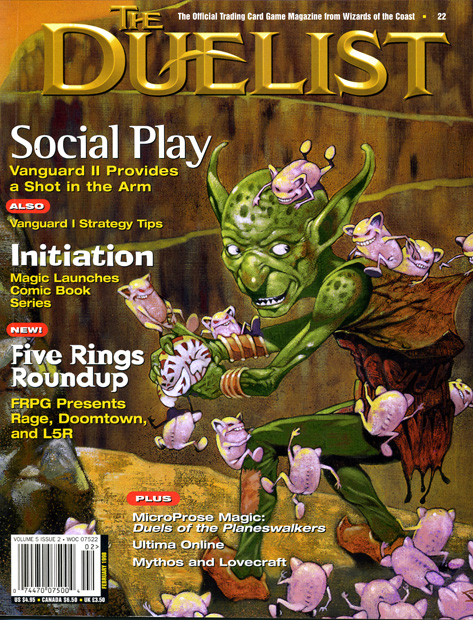 They are small, homunculus like creatures, often pink with bare bottoms, and unendingly impish and often naughty. A wonderful early history of the beeble featuring Miracola's early depictions of the creatures was written in 2009, and can be found here.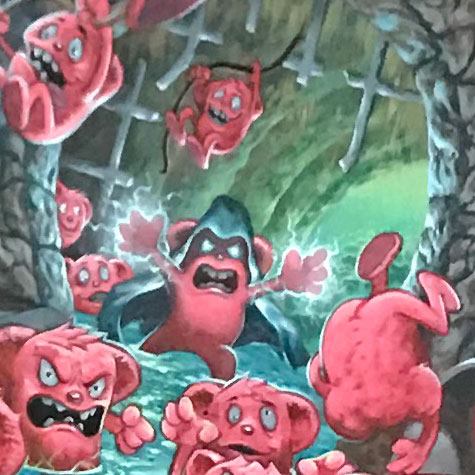 Now relegated to supplemental sets only, there has not been a new Beeble since Unstable's Blurry Beeble in 2017, also illustrated by Miracola. After all these years, Jeff is still the sole keeper of the beeble, and continues to keep their cheerful and mischievous spirit alive.