On Monday October 21, 2019, the original painting for Lindsey Look's Gilded Goose sold on eBay for a honking $7,211.
Gilded Goose by Lindsey Look is a work of oil on illustration board, and by far her largest painting for Magic measuring 16.5 inches by 20.5 inches. It was commissioned for the latest Magic expansion Throne of Eldraine, and the card on which this illustration resides has seen extensive play at the highest tournament levels over the last few weeks. It is her first creature illustration for Magic.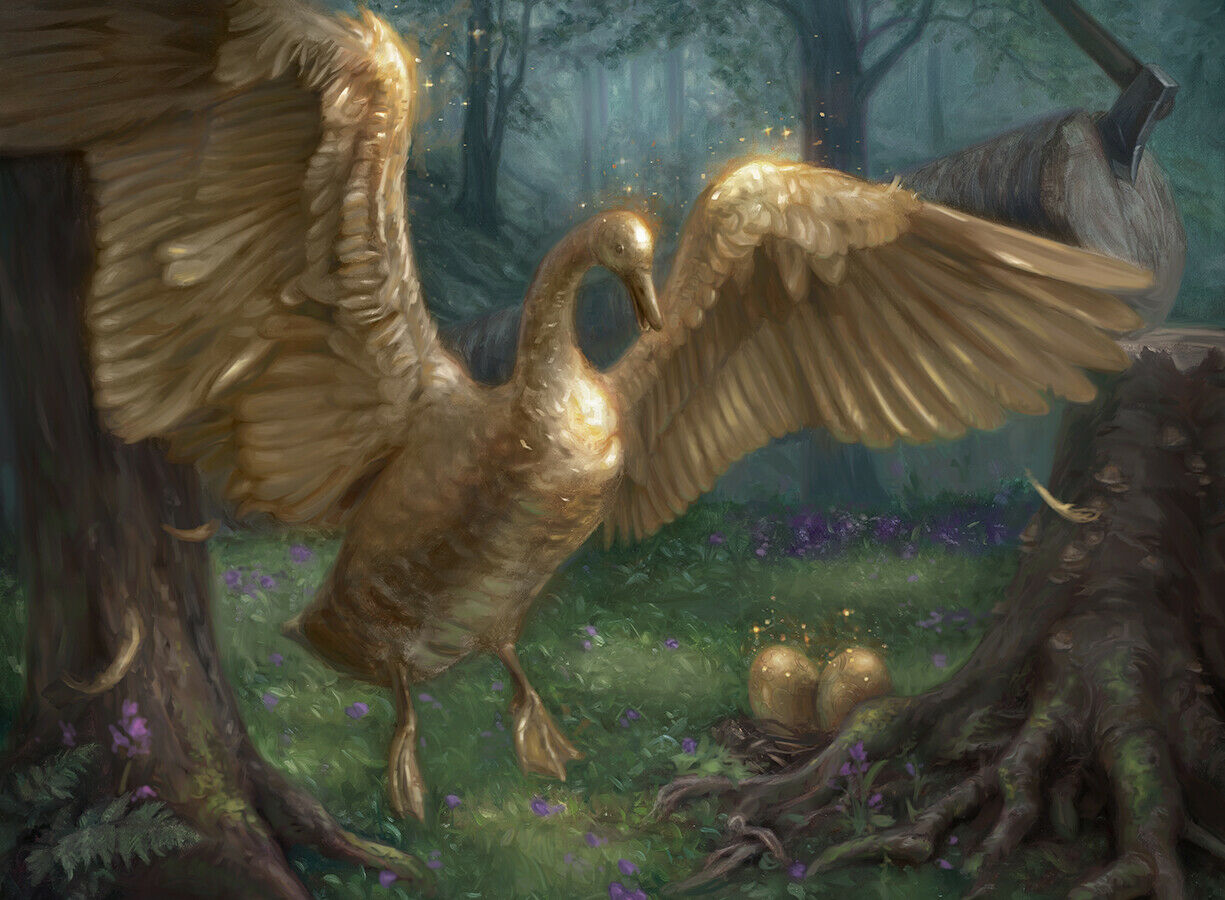 The auction began a few weeks after set release, but continued the tidal wave of interest in traditional work from the set. A stunning fairytale painting in its own right, and coupled with the high concentration of play in Magic's Mythic Championship and Magic Pro League (MPL), the sale garnered considerable attention as it received 23 bids and eventually sold to a currently unknown private collector.
The companion painting for this work, Golden Egg, remains in the private collection of the artist.
These two works show her vast artistic range, and are wonderfully representative of her incredible additions to the ever-growing catalog of Magic art.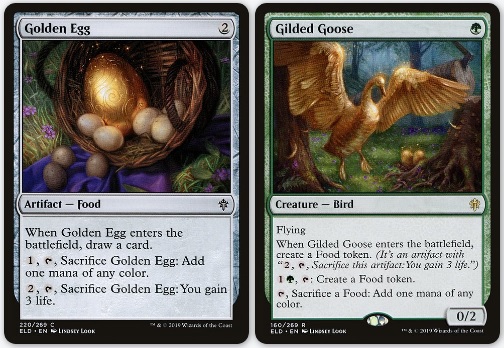 About the Artist:
Lindsey Look has illustrated 25 cards for Magic since 2014 and become the go-to artist for both commissions involving hands and "mana rocks" for newly released sets. Her work is instantly recognizable within the card frame, and a magical blend of imagination and realism.