On Thursday September 12, 2019, the original painting for Jeremy Wilson's alternative variant Showcase Embereth Shieldbreaker sold on the MTG Art Market for a spectacular $8,550!
Embereth Shieldbreaker by Jeremy Wilson is a gigantic work of oil on panel, measuring an astounding 24 inches by 30 inches. It is one of the new Showcase alternative variants for Magic's newest set, Throne of Eldraine, and is a beautiful departure from convention in terms of what we're used to seeing on a Magic card.
Wilson's color study, also oil on panel measuring 8 inches by 10 inches, also sold for $1,225 to a private bidder.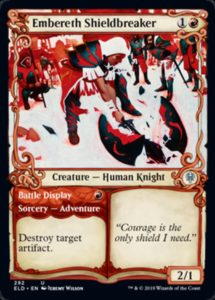 This is Wilson's third card for Magic, but the first where his wholly unique artistic style was called for and allowed to shine. Wilson's work is instantly recognizable by his use of negative space and his overwhelming control of the storytelling possible using both painted and unpainted areas.
This slideshow requires JavaScript.
This opportunity was a rare one, and collector's ensured it would not pass them by. The auction was run on the MTG Art Market by fellow Magic artist and illustrator Aaron Miller. The auctioned fired over via a Private Message Bid of $6,000, and climbed quickly to a first day plateau of $7,300. On the last night, a bidding war between private bidders exploded, and pushed this piece to its final price realized of $8,550.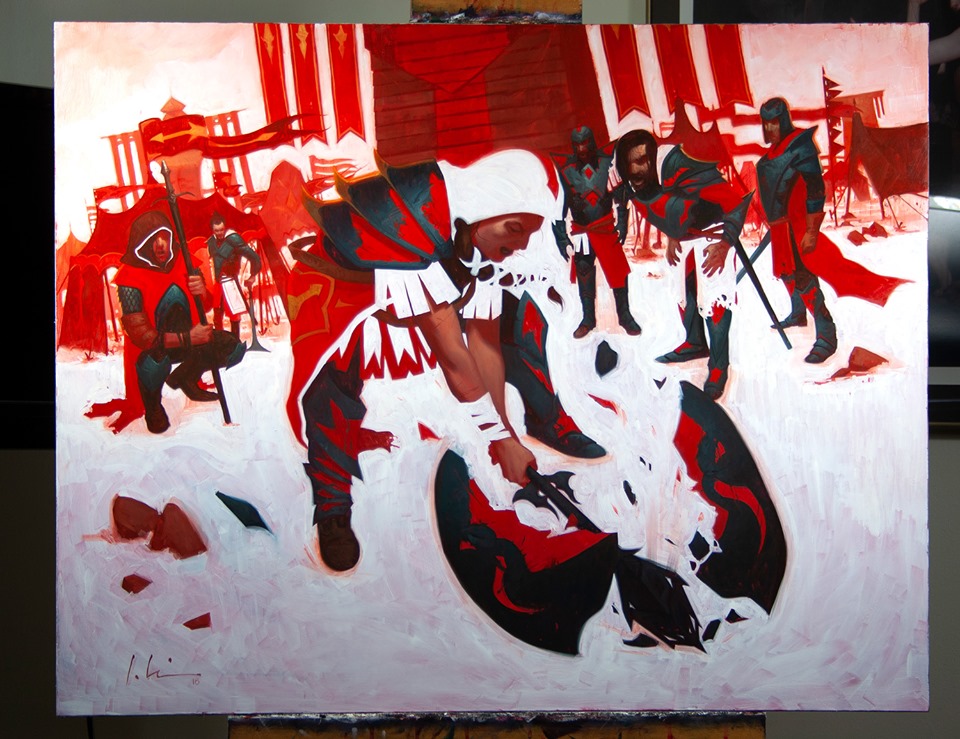 This artwork is an incredible addition to Magic's catalog of illustration, and Art Director Cynthia Sheppard's decision to bring Wilson back to Magic; and in his signature style no less, is in my opinion one of the most exciting things to happen in this entire set.
For more information on Jeremy Wilson and his larger body of work both within and outside of Magic, check out the Mirror Gallery's deep dive into his second work for Magic, Unquenchable Thirst.