On Wednesday August 14 2019, after intense bidding, Howard Lyon's Plains from Throne of Eldraine realized a final hammer price of $8,800 on the MTG Art Market.
"Plains" by Howard Lyon is a work of oil on linen mounted to Gatorboard measuring 16 inches by 20 inches, set on the Magic's newest plane, Eldraine, where the game intends to travel this Fall. The set has been reported to marry motifs of Camelot with Grimm's Fairy Tales, and this setting sun and rose-thorned landscape is right at home within those previewed themes.
The auction ran for one week, facilitated by Mark Aronowitz acting as agent for the artist and beginning in search of an opening bid at $2,500. That wouldn't matter, as a $5,000 bid was placed almost immediately. Bidding was quiet until the end, when a battle between private bidders erupted and sent this work to a remarkable $8,800 final selling price.
Howard recently wrote a Muddy Colors blog post about the work, providing considerable insight into his process, from start to finish. Make sure you check it out and you'll get to see him go from digital sketches: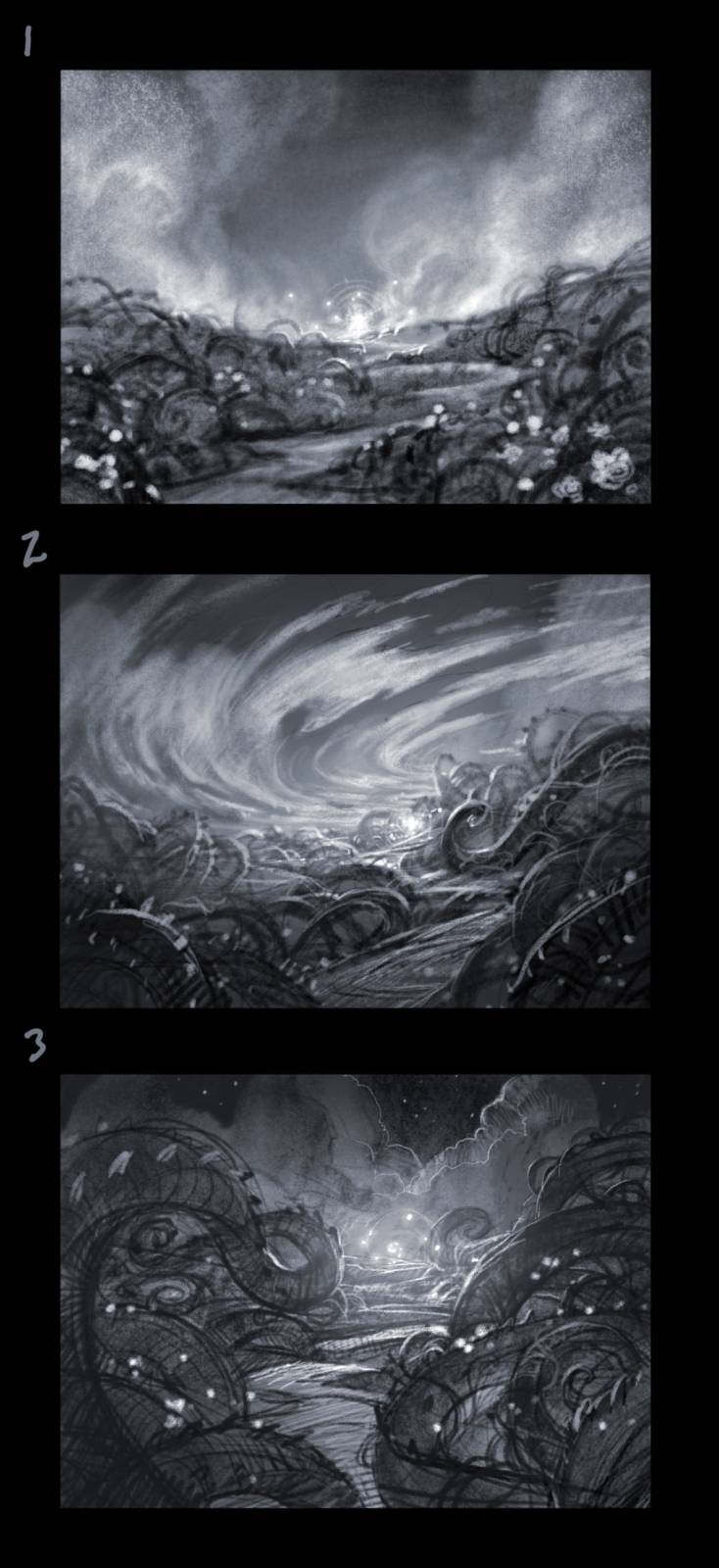 To a digital color study:
Then watch him paint it:
And finally end up here: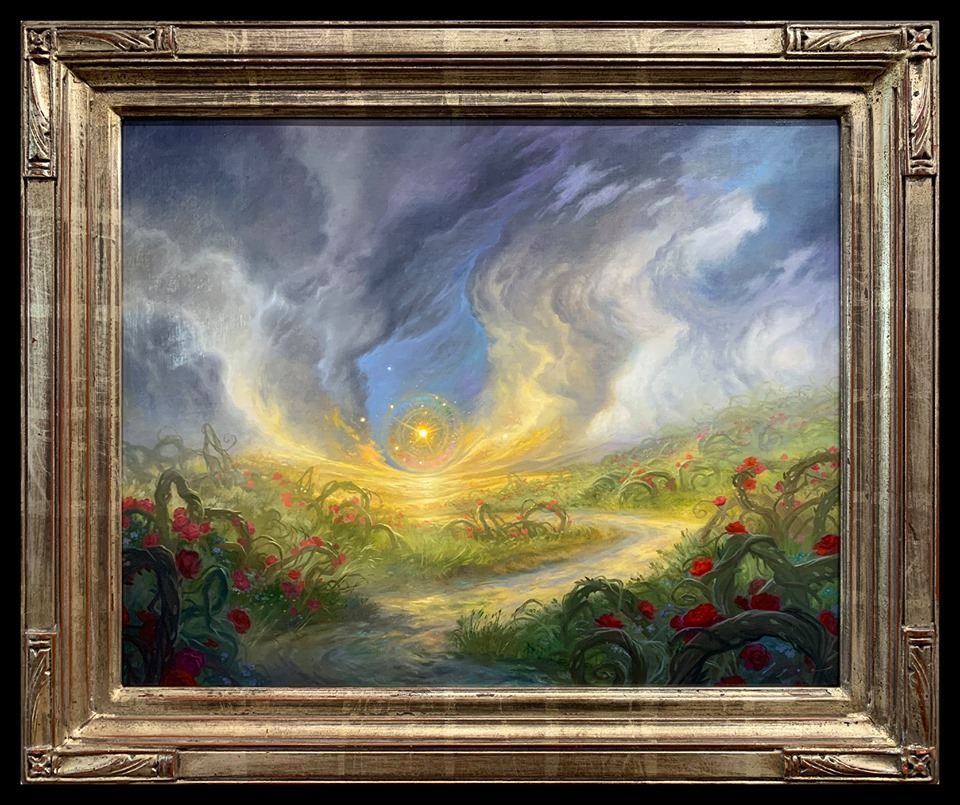 Howard mentioned in the post that he has a whopping eight cards that are supposed to be coming for Throne of Eldraine, adding to his catalog of 120 Magic illustrations he's created thus far in his career. As he mentioned in his blog post this project seems like a dream for both artist and fans of his work, mixing fairy tales with his unparalleled pre-Raphaelite style into a brand new world the community seems incredibly excited about.