UPDATE: Wizards of the Coast ended its relationship with Terese Nielsen in June 2020 after controversy over Nielsen's Twitter follows and likes of conspiracy-driven and trans-exclusionary accounts and tweets, as well as a donation of artwork she made to a racist, QAnon, and conspiracy-focused YouTube channel.
On June 13, 2019, the Kickstarter for Terese Nielsen's Tokens of Spirit concluded after a six-day campaign. 3,287 backers contributed $312,399 to bring the unprecedented token project to life, making this one of largest Magic-related Kickstarters ever.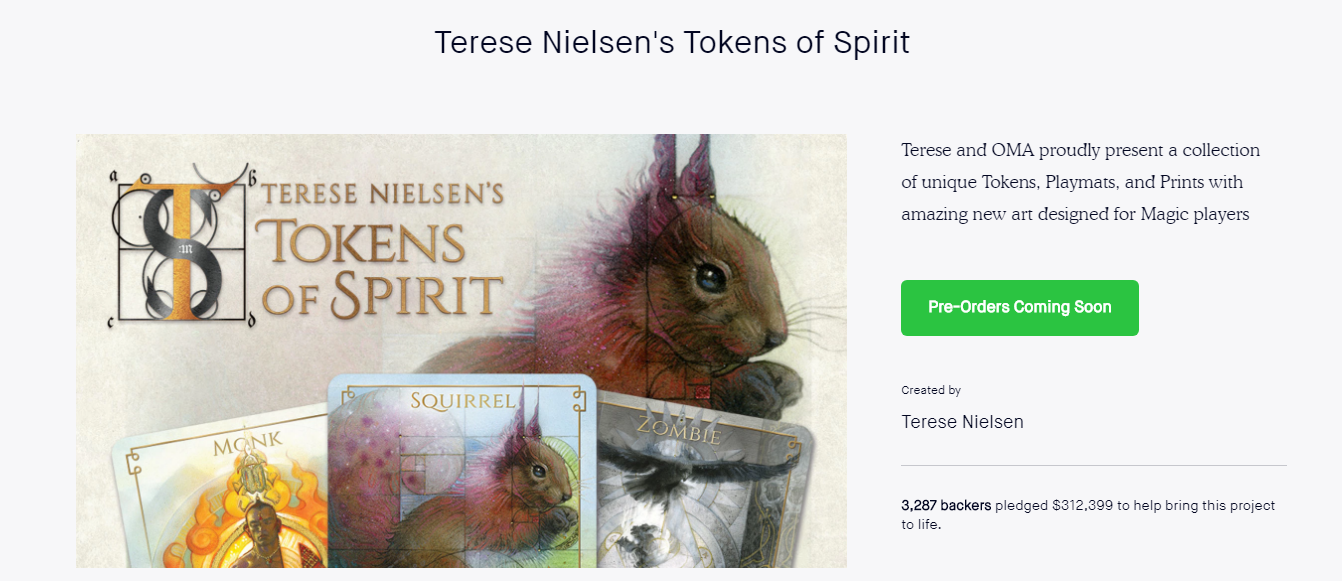 Terese Nielsen's Tokens of Spirit Kickstarter featured a unique opportunity to experience her artwork on tokens, both regular and foil, and well as playmats and prints. Multiple reward tiers were made available, from the smallest collection of pick-your-own-tokens for $25, up to a $2,500 Weekend Getaway with Nielsen and her team. This pledge afforded a chance to meet the artist, an original four-inch-by-four-inch canvas by her hand, as well as the only private opportunity to see and make an offer on the original artwork behind the tokens. Seven backers pledged for this special tier that is to take place over Labor Day weekend in September 2019.
Over forty brand new pieces of original artwork by Nielsen were unveiled during the two month process, and they can all be viewed on Original Magic Art. There seems to be a new illustration for every major token or game state, from 1/1 Soldier tokens: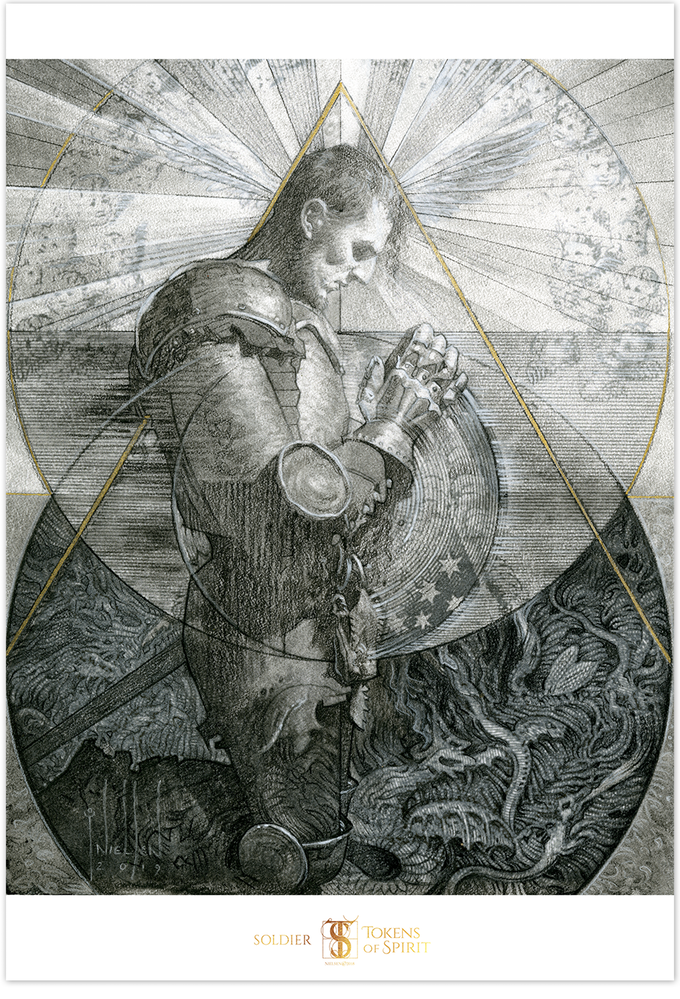 All the way to things like The Monarch:
Each unlocked artwork is available on each accessory, be it the namesake standard and foil tokens, a 13″ x 19″ archival, museum-quality print (signed by the artist, unlocked at $275,000), and even limited edition playmats:
Pulling off a Kickstarter of this magnitude is no easy feat. The team that made this Kickstarter possible was comprised of the artist, Terese Nielsen, working alongside Josh Krause of Original Magic Art, as well as Vianki Bruenderman, designer and owner at ViankiStudios. Krause and Bruenderman have completed several Kickstarters prior to this one.
According to a Kickstarter update, fulfillment is scheduled to be completed sometime during the third or fourth quarter of 2019. It's at that point we will start seeing these tokens and playmats out in the wild, whether at your local prerelease, Magic Fest, or maybe even a future Mythic Championship.