Illustrator and Magic artist Aaron Miller has just launched his latest Kickstarter campaign, the Treasure Skull Collection, featuring his "Treasure Skull" token design brought to life as pins, pendants, brooches and a handful of other pieces. The campaign will run from July 1st 2019 to July 31th 2019, and was funded less than eight hours after its initial launch.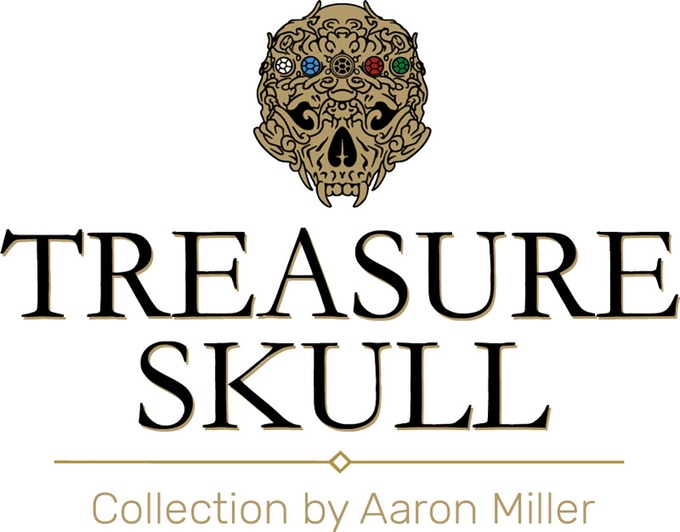 The Treasure Skull design was originally created for Miller's very popular token series, and was later adapted to include five stones, akin to the five colors of Magic, for this special collection.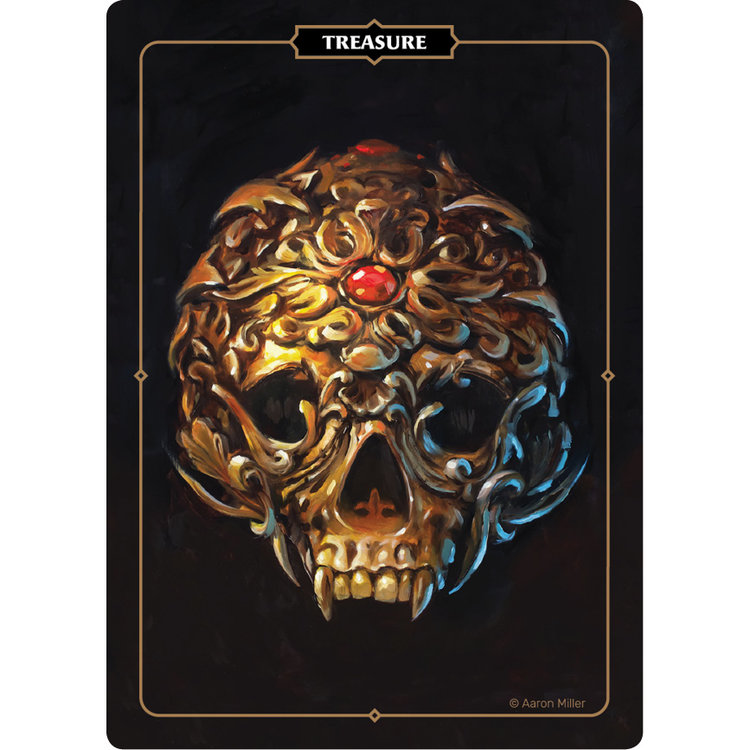 The Kickstarter offers a variety of options to collect the mysterious Treasure Skull, from an enamel pin: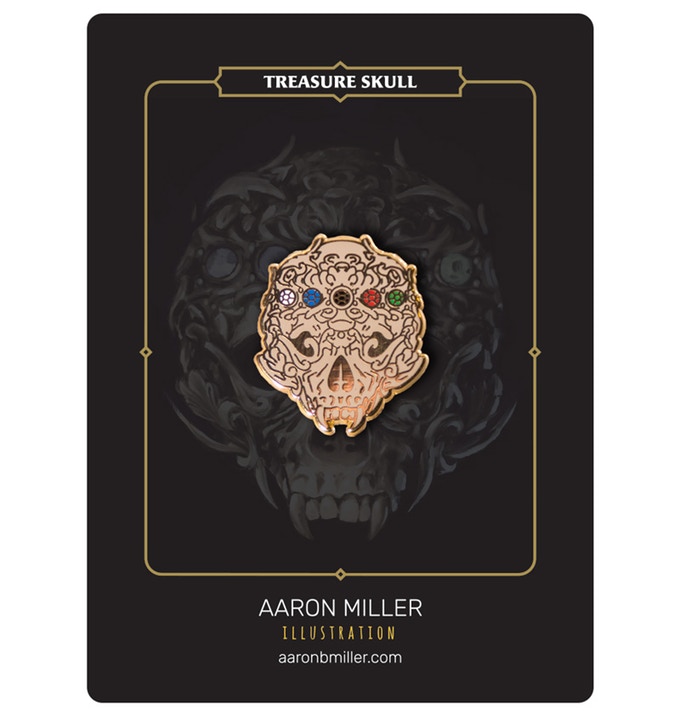 To dice bags and cleaning cloths: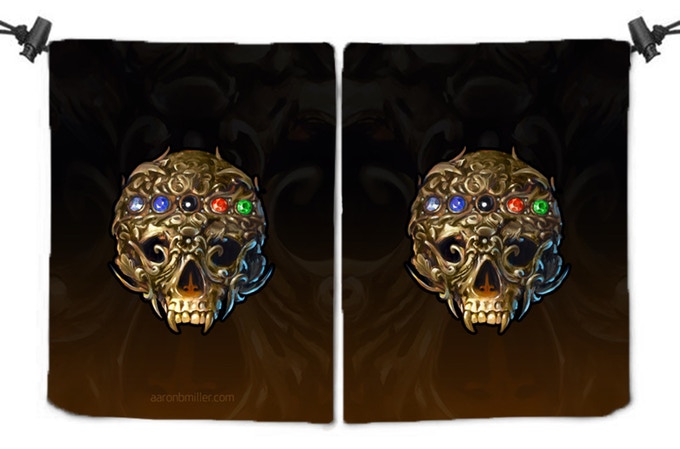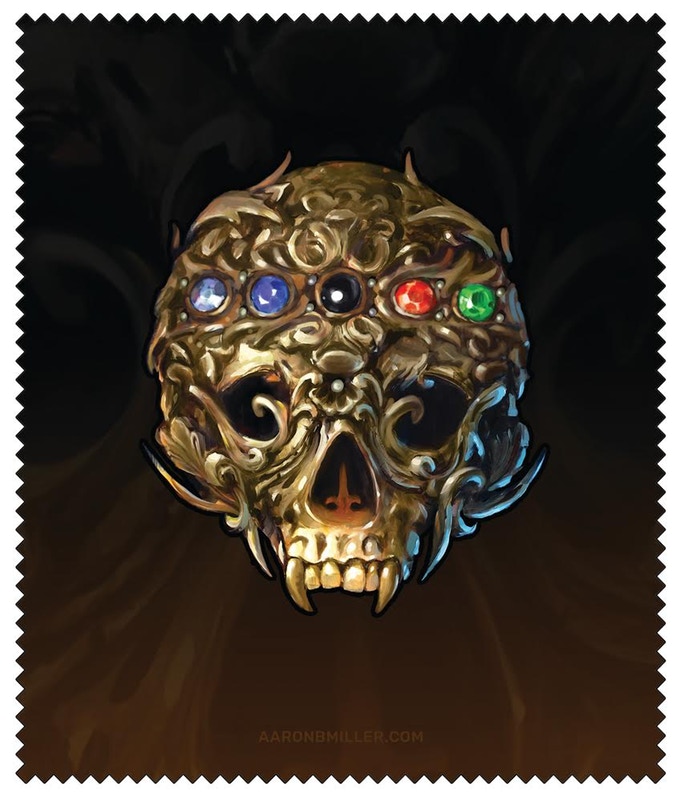 All the way up to resin and precious metal silver and gold castings of Miller's signature design: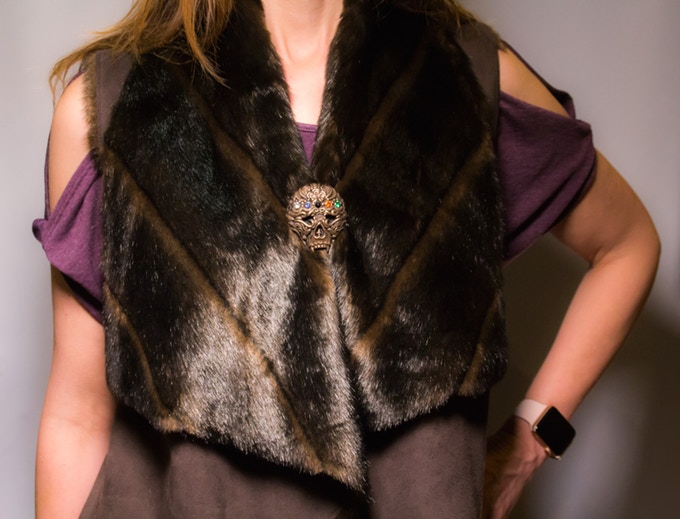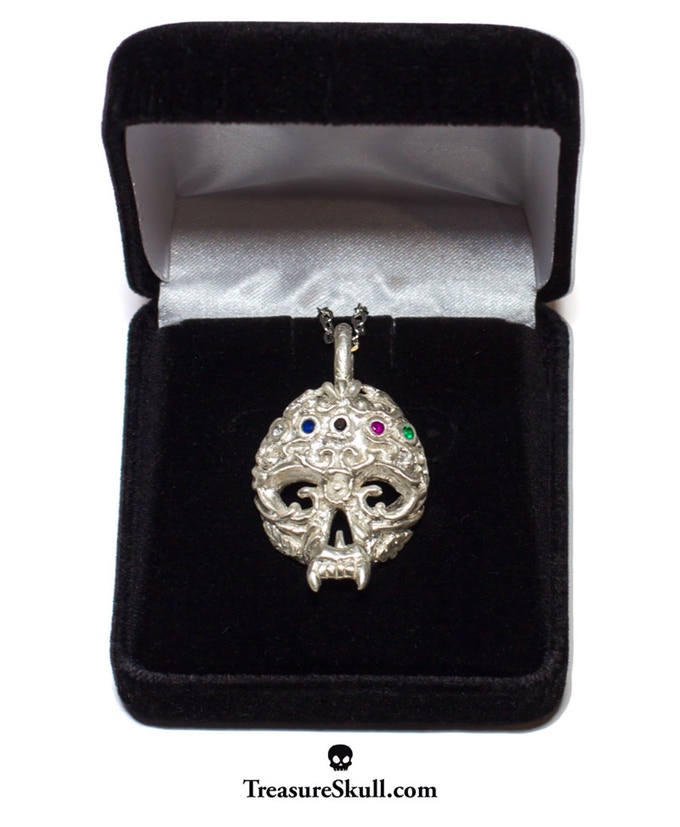 This campaign was collaboration of artists inside and outside of the Magic community, including metalsmith and Magic cosplayer Olivia Gobert-Hicks, sculptor David Lee Pancake, illustrator Tawny Fritz, and creative writers Orcish Librarian, and MJ Scott.
After two days, Miller began to announce stretch goals, the first of which included Treasure Skull stickers and a brand new pin design, unlocked at $2,500 and $3,500 respectively: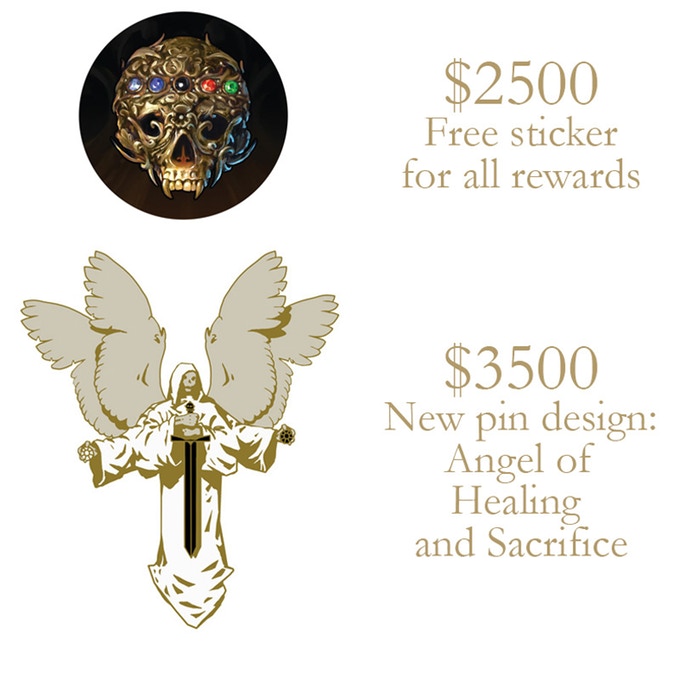 There are more stretch goals in the works, including the possibility of an entirely new design by Gobert-Hicks, but the only way to get there is to back the campaign! To support, follow my affiliate link and you'll be supporting not only this great artist but the next Magic Art Show as well!

Aaron Miller has illustrated 78 cards for Magic since 2013, and keeps an active Patreon creating his Collector Tokens series featuring his original artwork on a variety of game-useable tokens. He has previously run several Kickstarters for his token sets, and this Treasure Skull endeavor looks as if it will equally be a smash hit.
This post contains affiliate links from which the Magic Art Show may receive a small commission.