Hall of Famer Paulo Vitor Damo da Rosa won Week 9 of Fandom Legends' $4k MTG Arena tournament series Thursday evening, defeating 2016 World Champion Brian "BBD" Braun-Duin in an all-Magic Pro League finals.
Damo da Rosa played a very straightforward version on the Bant Ramp that have been dominating the current cycle of Standard since the Command the Dreadhorde decks have waned, utilizing Finale of Glory alongside other power players such as Hydroid Krasis with Nissa, Who Shakes the World to allow these X spells to overwhelm opponents.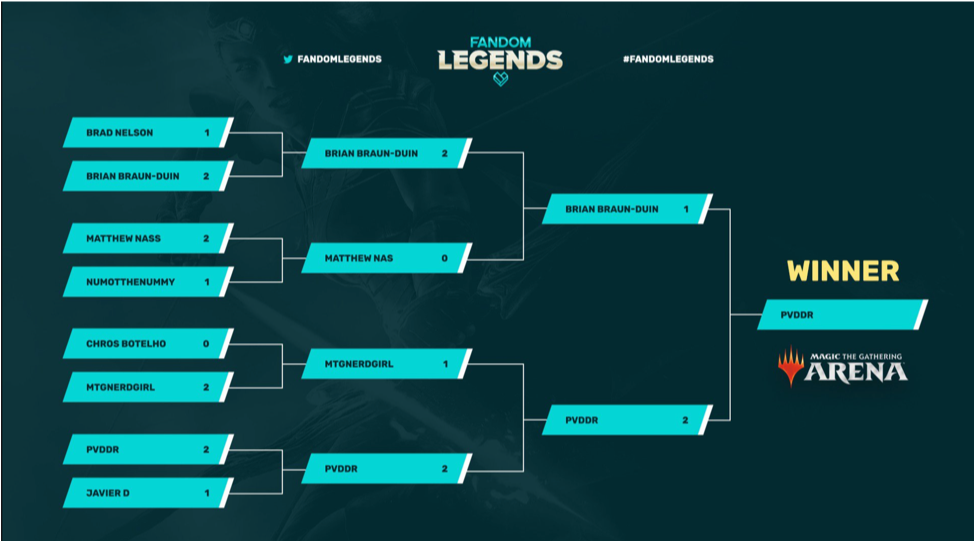 He defeated 2018 World Champion Javier Domínguez on Mono-Red Aggro in the quarterfinals, and streamer MTGNerdGirl also on Mono-Red Aggro in the semifinals. PVDDR met with BBD in the finals, who was playing Esper Hero, and was able to best him after a close three-game set.
Paulo Vitor Damo da Rosa's Standard Bant Ramp
Brian Braun-Duin's Standard Esper Hero