The Vintage Super League, or VSL, is heading into its ninth season starting next week! That means we will soon see some of the best and most entertaining Vintage pilots battle for the Vintage crown. The show kicks off next Tuesday, January 15th, at 9 PM Eastern, and Hipsters of the Coast will be providing written coverage and analysis throughout! Expect some preview deck and card rankings later this week. As the season goes along, we will post decklists, player interviews, and stories about the history of Vintage and the VSL.
What is the Vintage Super League?
The VSL is a competition on MTGO between 16 players that are either known content creators or have a history of success in Vintage. During the event, participants provide commentary on each other's matches, so you'll have the opportunity toget to know the players both in-game and out.
There will be eight regular season shows, one per week, with each featuring a pod of four competitors who play three round robin matches. Over the course of the regular season, each participant will compete in two pods, totaling six matches. Three weeks of playoffs will follow the regular season, with participants chosen based on their match record as follows:
4-2 record qualifies for the playoffs.
5-1 leaps you into the semifinals.
6-0 advances you to the final.
VSL Season 9 Player Profiles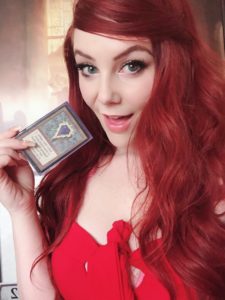 Rachel Agnes
Rachel has been a mainstay in the last few seasons of VSL. You may know her on Twitter as @baetog or as a content creator and well-known positive influence in the community. Rachel took part in the team series last season as a member of the Hornet Queens alongside Erin Campbell and Athena Froelich. Rachel favored Mentor decks before the Monastery Mentor restriction, but has also played Shops with Skullclamp and was part of the team that pioneered Survival of the Fittest before it became a popular deck choice.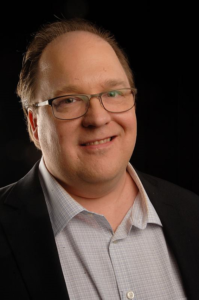 Randy Buehler
Randy is the founder of VSL, as well as a commentator, Pro Tour champion, member of the Hall of Fame, and former member of Wizards R&D. Randy is one of the biggest driving forces behind the Vintage community and competitive Vintage play. While historically favoring Dredge in the VSL, Randy has played decks like Living Wish Belcher, Grixis Therapy, and Paradoxical Goodstuff/Storm. To top all that off, Randy was the Season 3 champion.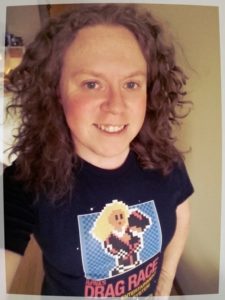 Erin Campbell
On her third consecutive invite to the VSL, "The Dredge Queen" was also part of the Hornet Queens last season. She is well-known for her love of all things Dredge as well as for being part of the Magic Mics podcasts. Erin surprised VSL with Dragon Stompy two seasons ago and was recently looking for sweet brews in Vintage. I imagine that she will bring something new and sweet to the table but don't forget that she'll probably be activating Bazaars at least one week.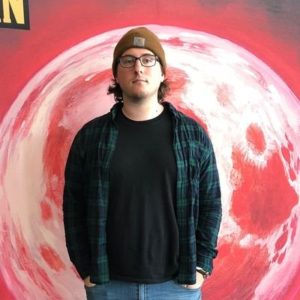 Cyrus Corman-Gill
A newcomer to super leagues, Cyrus is known for his ability with Storm-style decks in Legacy, though he has made splashes in Vintage with the archetype as well. Cyrus did well all throughout 2018, finishing second in Eternal Weekend 2018's Legacy event, and I suspect he'll be putting on an explosive show in VSL, ending in Agony after counting to 10.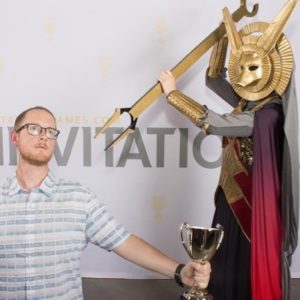 Brian Coval
Another newcomer to super leagues, but if you followed Eternal Weekend you might be familiar with Brian's name already, as he took down the most recent Eternal Weekend Vintage event with Paradoxical Outcome. I expect we'll be seeing a lot of Brian . . . at least until PO gets the axe.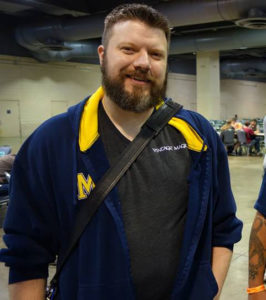 Kevin Cron
Kevin has been around for a few seasons now and is a man after my own heart. He played BUGstill during the last individual edition of VSL (my first foray into Vintage) as well as decks like Mentor, Shops, and PO. Last season, Kevin was part of the "So Many Insane Plays" team alongside Stephen Menendian and Jason Jaco. Kevin made the finals in Season 7 but lost to Reid Duke. He has had his fair share of success in the Vintage competitive scene, Top 8'ing three Vintage Championships as well as placing in the Top 8 of multiple Team SCG Opens.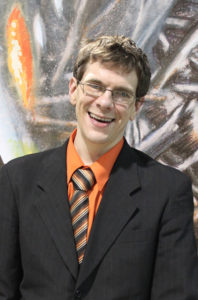 Brian Kelly
Mostly known for his innovations and success with Oath of Druids strategies, Brian has been in the VSL multiple times over the years. His deck choices have ranged from Pyromancer/Mentor strategies to of course Oath of Druids. Last season, he was a part of "The Academy," alongside Rich Shay and Andy Markiton. Brian has made multiple Top 8 appearances in Vintage throughout the last few years and you can be sure that Oath of Druids is likely to appear one of the weeks.
Bob Maher
If you don't know Bob, you may know his namesake card . . . Bob. Bob won in the 2004 Magic Invitational to earn the right to design the iconic Dark Confidant, which has been nicknamed "Bob" ever since. Bob was a Pro Tour mainstay and is in the Hall of Fame—maybe this year he'll add a VSL title to his list of accomplishments.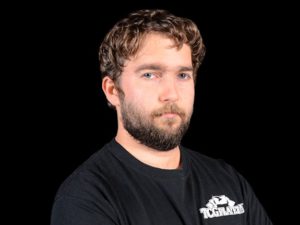 Seth Manfield
Seth took part in the team version VSL last season in the "Blue Crab Club" alongside Ari Lax and Jarvis Yu. Seth is a Hall of Famer, won Worlds in 2015 and Pro Tour Ixalan in 2017, and has five Grand Prix Top 8s. While he isn't known for his Vintage results, Seth is a top tier player that will make a splash in VSL this season.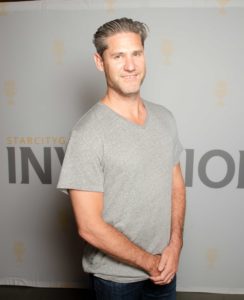 Andy Markiton
Andy is new to the individual version of VSL but is very familiar with Vintage, having won at the SCGcon Power 9 series as well as the 2017 Vintage Championship. Last season, Andy was teammates with Rich Shay and Brian Kelly on team "The Academy." Ravager Shops seems to be his go-to deck and, while we have seen many restrictions hit the Shops deck, I suspect Andy will play at least one day with it.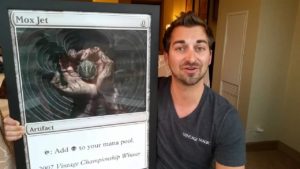 Stephen Menendian
Stephen has played in multiple seasons of VSL, including last season on team "So Many Insane Plays" alongside Kevin Cron and Jason Jaco. He is likely one of the few Doomsday pilots left in Vintage, though he also favors Pyromancer/Mentor strategies. Stephen won the 2007 Vintage Championships as well as Season 1 of VSL. Though there is a decent chance we may see him choose Oath of Druids at some point, I would guess we are looking at a minimum count of ten before a Tendrils storm trigger hits the stack.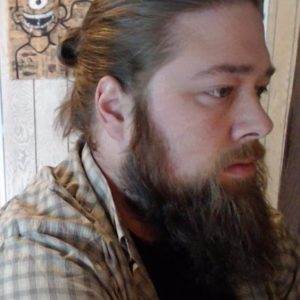 Saffron Olive
New to VSL, Saffron Olive (sometimes referred to as Seth) is known for his streaming series, "Against the Odds" on MTGGoldfish. In that series, Saffron Olive features some crazy brews that even get me to cringe at times. I will say that I love the enthusiasm that Olive brings to the game as well as the reminder to all of us that you don't just have to play the known decks in Magic—you can play anything. I suspect we will see at least one sweet new deck out of Saffron Olive and those are going to be matches I wouldn't miss!
Andreas Petersen
Andreas played in the last season of VSL as a member of "Team Snapcardster" alongside Michael Bonde and Thomas Enevoldsen. Andreas has made multiple Top 8 appearances in Legacy and Modern. He recently played Dredge in Modern and Czech Pile in Legacy, so we may expect some Grixis strategy, perhaps with Young Pyromancer, and maybe see him activating Bazaar to fill his graveyard.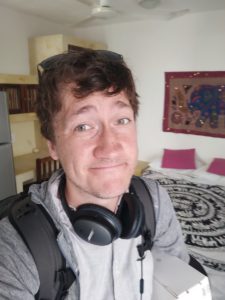 Andy Probasco
This will be Andy's first full season of the VSL, but he isn't new to Vintage by any stretch of the imagination. He has multiple Top 8 finishes in Vintage, featuring decks like Shops, Bomberman and Gush/Atog. We should expect that Andy will make the most of this season, likely bringing Shops to at least one of his weeks. I'm hoping for some Atog throwbacks or Bomberman but I wouldn't expect to see those in the current metagame.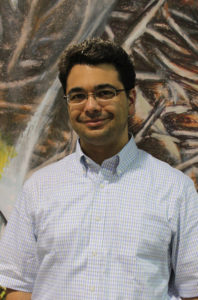 Rich Shay
Rich, like Randy, has been a mainstay in the VSL since the beginning, including his run last season as part of "The Academy" alongside Andy Markiton and Brian Kelly. Rich is very well-known in the Vintage community for his countless appearances on camera as well as in various Top 8s. He is very passionate about expanding and improving the Vintage community. Rich generally is known for playing Shops and made Top 8 at Eternal Weekend last year with the deck, so we should expect at least one day of little brown machines trying to punch his opponents. Though Rich has a known preference for Shops, he has played everything from Oath, Standstill, Pyromancer, Fish and pretty much anything that seems like fun or good in the format.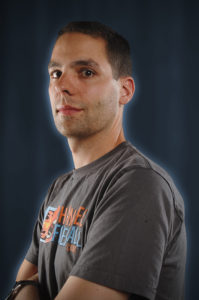 Matt Sperling
Matt Sperling is new to individual version of VSL but took part last season on team "Scottsdale Foundation" alongside Paul Rietzl and David Williams. Sperling has been on the Pro Tour multiple times and competed in Worlds in 2010. Last year, Matt played a Pyromancer-based strategy to second place at the Eternal Weekend Vintage event. I would imagine we can expect much of the same from Sperling in VSL, but I wouldn't underestimate his ability with whatever his second deck choice is. Matt has been around for a long time and can be expected to succeed in with whatever he brings.