Jay Schneider created the concept of the Mana Curve and made the first burn deck, "Paul Sligh Red".
Subscribe
You can find Kitchen Table Magic wherever you get your podcasts.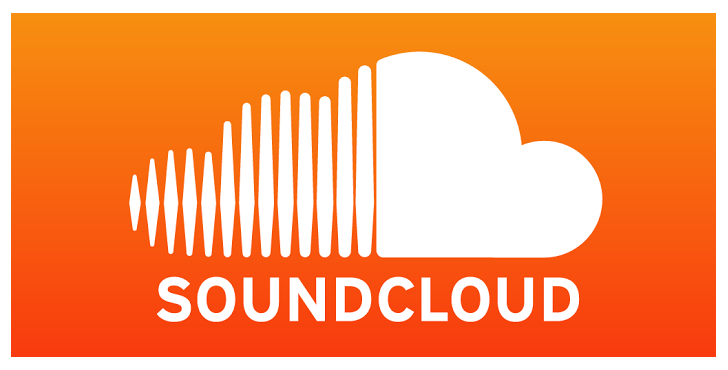 I'm talking to legendary player, Jay Schneider, the creator of the first Burn Deck, popularly known as Paul Sligh Red.
Jay created Sligh Red because it was play tested to beat his good friend Paul Sligh, who ironically was an avid blue player.
In doing so, Jay created the concept of the Mana Curve, which is now a foundation of how Magic is played and decks are built.
Jay also worked for Wizards R&D where he helped play test paper products and had a big role in developing the hugely successful Duels of the Planeswalker game for Xbox.
I had a great time sitting down with Jay to listen to his stories.
I'm amazed to hear of Jay's contributions to Duels of the Planeswalkers as it was a milestone for Wizards of the Coast in their journey to create a widely adopted digital game.
And now that Magic Arena has been announced I hope to see some design elements from Duels.
Old school deck tech of the Paul Sligh Red Deck
Famous Decks of History by Wizards of the Coast
Jay's column, the Decks of Jay Schneider on TCG Player
Music Credits (in order of appearance)
Our theme song is Play the Game by Antracto (Yes I bought the rights, if you're curious)
Patreon:
Road Trip by Joakim Karud
Card Kingdom ad music:
Take Me Higher by Jahzzar
Paragon City Games ad music:
Clouds by Joakim Karud
Preview clip music:
Lowrider by Joakim Karud
I've got a new YouTube Channel called Play MTG
Woo! And if you like the Kitchen Table Magic podcast by Sam Tang, you're gonna love the new YouTube channel Play MTG by Sam Tang!
It's an upbeat, fast paced new YouTube Channel featuring deck techs from Pros, learn to play tutorials, expert difficulty level up advice, single card discussion, MTG community news, and more.
I've only got a few videos uploaded right now about my vlog from Hascon. So if you wanna see what I look like, go check me out on Twitter and Facebook. It's on YouTube at http://YouTube.com/c/playmtg
Follow the new show on Twitter @play_mtg
It's on Facebook.com/playmtg
I'm looking forward to creating content in video!
Thanks everyone for listening to this episode of Kitchen Table Magic.
You are all getting a signed copy of Séance from Jason Alt and Zac Elisk
After that, I only have a few left, so if you'd like to get special gifts from my guests, become a supporter at Patreon.com/KitchenTableMagic
Supporters at the $6 Gilder Bairn level or higher get sweet gifts.
If you're a new listener to the show: Welcome! and I hope you've had a chance to listen to the past interviews in Season 1 and 2. Season 3 is amazing with all of the guests that will be on the show.
Over the past year I am grateful that so many listeners have found the show, and I will continue to make content that high quality and meaningful for the community.
Your financial contribution goes to making the show better and keeping it running by helping to pay for audio equipment, software, and server costs.
Now that I've partnered with Card Kingdom, there's a new way to support the show. When you shop at Card Kingdom, just my affiliate link: cardkingdom.com/KTM
A big thank you again to all my Patreon Supporters, your support of Kitchen Table Magic allows me to share stories about the amazing people in the Magic: The Gathering community with the world.
I would like to thank all my Patreon Supporters: Brian, James L, Markus, Alex, Trevor, Katelyn, Mark, Aaron M, Neil, James G, Aaron C, Jonathan, Chad, James E, Joe, Logan, The Magic Man Sam, Jesse, Ben, Nick, Eternal Durdles, Matthias, Charlie, Geraint, Scryfall, Matt, Iain, and Prescovie for your generous contribution!
Your support of Kitchen Table Magic allows me to share stories about the amazing people in the Magic: The Gathering community with the world.
Be sure to follow the Kitchen Table Magic on Twitter @KTMpodcast
Like the show on Facebook.com/KitchenTableMagicPodcast
Subscribe to the show on Apple Podcasts, Google Play, Soundcloud, Stitcher Radio, Hipsters of the Coast, and MTGcast.com.
Remember, if you are enjoying the show, please be sure to share KTM with a friend!
This episode of Kitchen Table Magic is brought you by Card Kingdom:
Looking for that hard to find card for your Commander deck?
Wanting to keep up with the ever changing meta of Standard?
Interested in building that new Modern deck?
Saving up to buy those old school Legacy and Vintage staples?
CardKingdom.com is a great place for shop for Magic: The Gathering singles, sealed product, pre-constructed decks, and gaming accessories.
They have a huge selection of singles, from the latest sets, to an everflowing supply of Modern and Legacy staples.
Card Kingdom also loves to buy Magic cards. They'll offer you cash or store credit for your Magic singles.
And, if you're new to Magic, you'll love playing any of the 36 new preconstructed battle decks built by Card Kingdom.
Sign up for Card Kingdom's email newsletter to receive coupon codes and deck techs by Magic Pro Chris VanMeter.
You'll get access to Card Kingdom's Private Reserve, which are special deals for chase rares at significantly discounted prices.
Card Kingdom has so much to offer, so I hope you'll check them out.
And if you'd like to support Kitchen Table Magic when shopping at Card Kingdom, please use the Kitchen Table Magic affiliate link when you shop, just go to cardkingdom.com/ktm
This episode of Kitchen Table Magic is brought to you by Paragon City Games.
The Kitchen Table Magic podcast has been all about the origins of the game and members of the community.
And as a community, we've come a long way since the game first started.
Apart from the Kitchen Table, the only other places in your local community to play Magic are at local game stores.
That's why places like Paragon City Games is so important for our community.
At Paragon City Games, you'll find a spacious and clean showroom with lots of elbow room for Magic events.
You'll find thoughtful accessories like Die Hard Metal Dice and hand crafted wooden deck boxes.
You'll find a huge supply of Legacy, Modern, and Standard staples, sealed product, and table top games.
It's places like Paragon City Games that allow local Magic communities to gather in.
And if you can't make it there in person, be sure to watch their weekly stream at Twitch.tv/ParagonCityGames.
Remember to spread the love with a Like on Facebook and a follow on Twitter for Paragon City Games.
They also have great online reviews and that shows their commitment to excellent customer service for their player community.
Hey everyone! Great news! Kitchen Table Magic is now on Hipsters of the Coast!
They're the mages with the curly beards and the vegan potion options!
Hipsters of the Coast is the premier news and strategy blog for the Magic: The Gathering Community.
And Kitchen Table Magic is honored to be joining their lineup. If you're listening to me right now from Hipsters of the Coast, I'm pleased to meet you. You're going to love all the guests I have lined up for Season 3.
If you're new to the HotC blog, head on over to http://hipstersofthecoast.com to get strategy and content for all your favorite formats.