Grand Prix Minneapolis is coming up this weekend, and we've enlisted Minnesota local Alex Szeto to provide a food primer for the weekend. He covers the sandard fare and some hidden gems. You can check out Alex's regular writing on Commander (and food) at General Damage Control.
Summer is an exciting time to visit the Twin Cities, from the vibrant weather to the friendly midwestern folks. One aspect that often gets overlooked when visiting Minnesota is the food. From burgers to pho to ice cream and more, the Minneapolis restaurant scene is vibrant in flavors and choices available for hungry Magic patrons. With an array of cheap eats to fine dining and everything in the middle, Minneapolis has something for everyone to enjoy for their stomach. Here are several restaurant recommendation for your trip to GP Minneapolis.
Nearby Convention Eats
Meats—Butcher and the Boar (Beer Garden)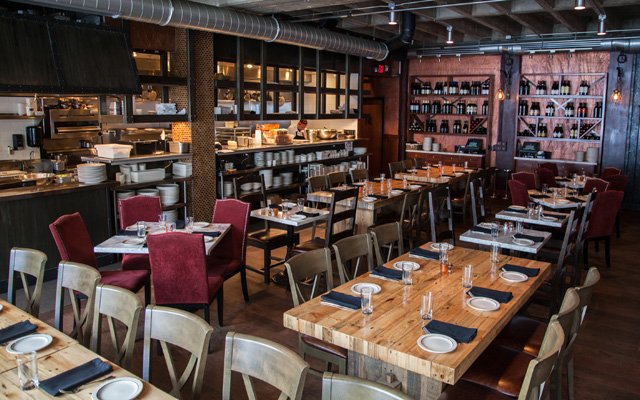 Butcher and the Boar stands out as one of the premier restaurants in terms of quality of their cuisine. Their speciality is their finely crafted and savory pork sausages. I highly recommend the Berkshire pork & cheddar sausages served with rye chips. The pork has a slight sweetness to it and every bite is juicy until the last.
Reservations are often booked weeks in advance for this establishment, so try the outdoor beer garden portion of the restaurant instead. The gardens are located behind the restaurant and around the parking lot area. The atmosphere of the beer gardens is much more casual, the sausages are the same as the restaurant. For beer lovers, the beer garden offers the most varieties of local and domestic brews anywhere near the convention hall.
Price: $10-$20 at the Beer Garden, $20-$40 inside the restaurant
Address: 1121 Hennepin Ave, Minneapolis
Breakfast—The Nicollet Diner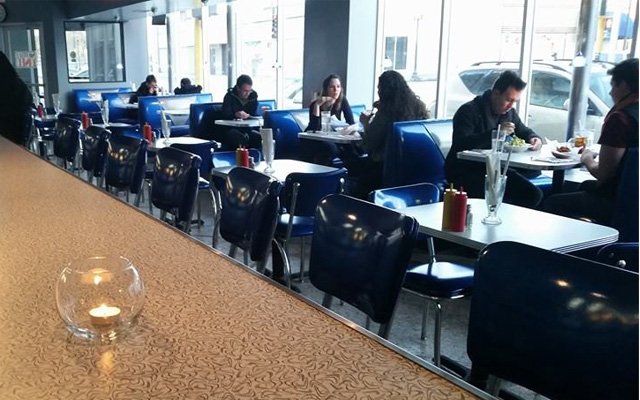 The Nicollet Diner is the quintessential dining experience several blocks away from the convention center. The food is cheap and the coffee is hot. The diner is open 24/7 and breakfast is served at all hours. Try their Chicken and Waffles if you want something that will stick to your stomach for the entire day. The chicken is nicely crisp and the waffles are homemade. If you need something quick, efficient and cheap, give Nicollet Diner a try.
Price: $8-$13
Address: 1428 Nicollet Ave S, Minneapolis
Pho—Lotus Restaurant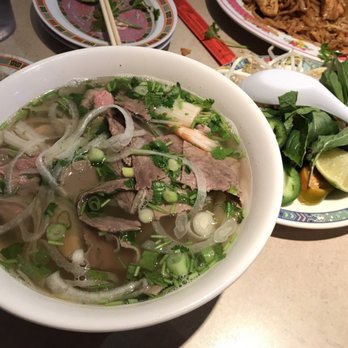 Pho is a vietnamese dish, it combines savory beef broth with long rice noodle and beef flanks or other meats. Lotus Restaurant is a Vietnamese gem that serves one of the most exciting pho you can find in Minneapolis. The pho broth is savory with a hint of sweetness, the meat tastes fresh and the the portions are generous.
For a fantastic sandwich, try the Bánh mì, a french baguette filled with pork, cilantro, cucumber, jalapeno, mayo, pickled carrots & daikon. It's a perfect to go item to grab for the GP event that is less than five dollars.
Price: $5-$12
Address: 113 W Grant St, Minneapolis
Tacos/Mexican—Salsa A La Salsa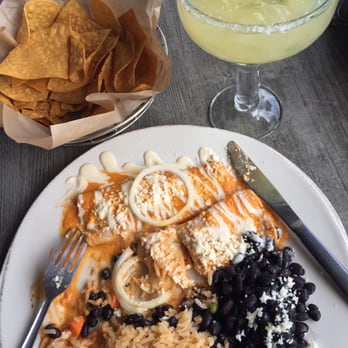 Salsa A La Salsa offers two great things you want to see in a restaurant: freshly made dishes at low prices. For a casual and authentic Mexican restaurant, Salsa A La Salsa is a can't miss for hungry customers. The menu offers a variety of Mexican dishes including enchiladas, tamales and burritos.
The fish taco is the go-to item on the menu, served with a fresh slice of avocado, the flakey fish and avocado combination just works well together. For those looking for an afternoon break in between events, there is happy hour everyday between 3pm and 6pm with 2-for-1 margaritas on the rocks.
Price: $8-$16
Address: 1420 Nicollet Ave S, Minneapolis
Rooftop Patio/Hangout Bar—Brit's Pub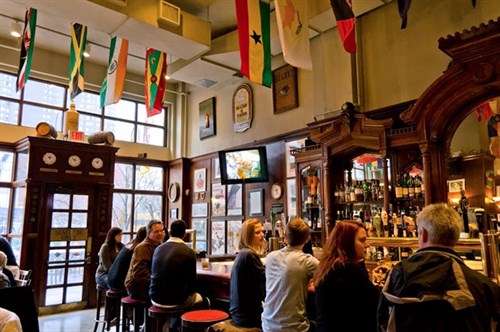 Looking for a place to relax after a long day of grinding through the GP? The rooftop seating at Brit's Pub is perfect for warm spring weather nights, showcasing the view of the Minneapolis skyline. Brit's menu is skilled in the classic English cuisine including the likes of fish & chips, scotch eggs, meat pies. Brit's Pub rooftop patio has a great vibe with a relaxing environment after the convention hall closes.
Price: $12-$20
Address: Nicollet Mall, 1110 Nicollet Mall, Minneapolis
Well Worth the Car Trip
Vegan—The Herbivorous Butcher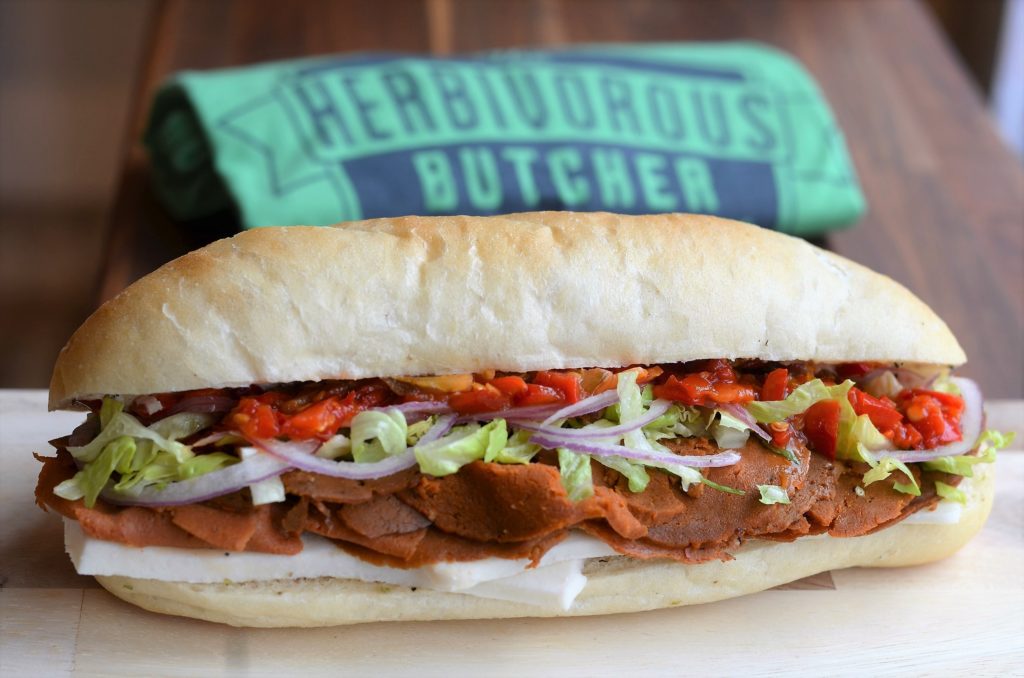 I've asked my Twitter friends about vegan options near the convention center and Laura vanZandt, the Marketing Communications Coordinator of The Herbivorous Butcher offered this:
The Herbivorous Butcher is America's first vegan butcher shop founded by brother and sister Kale and Aubry Walch. They make a wide array of vegan meats and cheeses, and offer a selection of other vegan retail products at their shop in northeast Minneapolis. Customer favorites include Korean Ribs and Pastrami, Mozzarella and Garlic Pepper Havarti. Stop in and enjoy a ready-to-eat sandwich featured on Food Network's Diners, Drive-ins, and Dives in 2016, or check out their list of local restaurant partners who include the butchers' products on their menu. Local delivery is also available through Bitesquad.
507 1st Ave NE, Minneapolis, MN 55413
Ice Cream – Milkjam Creamery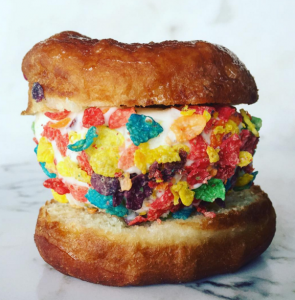 If ice cream is your obsession, then Milkjam Creamery is one eatery you must visit in Minneapolis. Milkjam Creamery may not have the largest assortment of flavors ice cream, but they make each flavor as unique and attention to taste like a craft. The "Indian Elvis" flavor with curry, peanut butter and banana may sound like a mishmash of flavors on first blush, yet it tastes like the glory fitting for the king's name. The lines may be long on the nicest of days in Minneapolis, but the wait is well worth your patience.
Price: $5-$12
Address: 2743 Lyndale Ave S, Minneapolis
Burger—Matt's Bar and Grill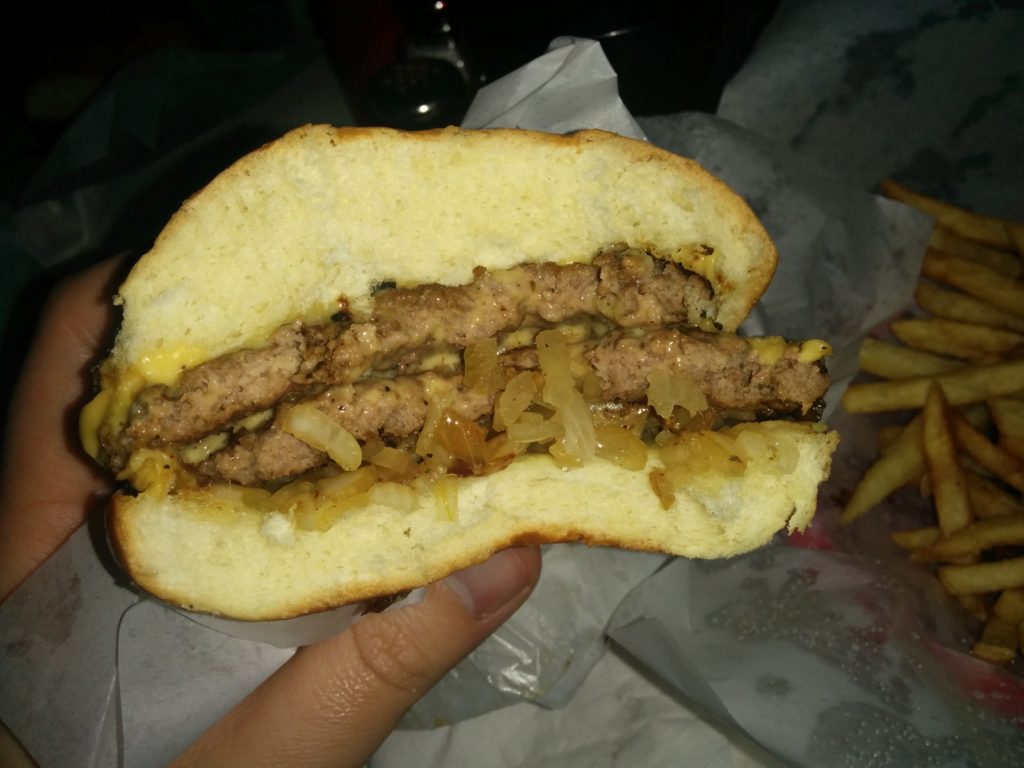 Minnesota is the birthplace to the Juicy Lucy and Matt's Bar is one birthplace to the mouthwatering burger. For those unfamiliar with the Juicy Lucy, it is a cheeseburger that has the melted cheese inside the meat patties. It's a dive bar interior and the burgers are no frills. Matt's Bar masters the burger basics with freshly grounded beef, cheese, pickles and fried onions (optional). Customers are willing to wait in long lines to get their mouth-hole filled with these delicious burgers. Matt's is not just a dive bar that serves a good burger, it is the gold standard of excellence in burger making.
Price: $8-$15
Address: 3500 Cedar Ave, Minneapolis
Note: Takes cash only, does have an ATM on site
Ramen—Ramen Kazama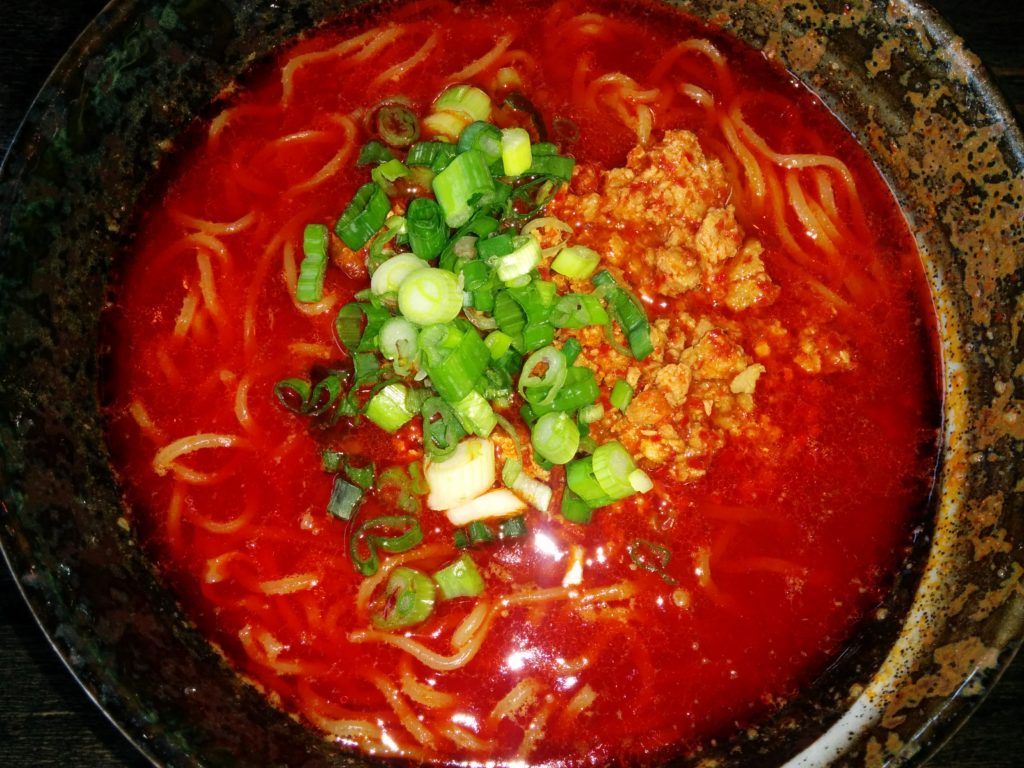 Just walking into Ramen Kazama you can feel the labor of love inside the restaurant. To its friendly vibe and hipster-ish tight seating, Ramen Kazama's atmosphere just fits perfectly in the hip and trendy uptown Minneapolis. The difference between good and great is it's attention to detail and Ramen Kazama is detail for flavor is bar none. My recommendation is the veggie curry ramen, filled with a hearty yellow curry broth, fried tofu, and carrots. Ramen Kazama loves making ramen and you will love eating from them.
Price: $12-$16
Address: 3400 Nicollet Ave S, Minneapolis
Note: Opens at 5pm
Fried Chicken—Revival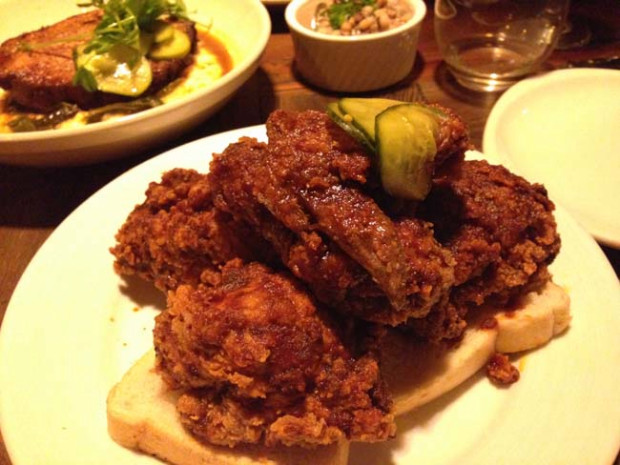 Southern style comfort food is a tough find this far north yet Revival breaks that trend and knocks it out of the park. The star of the show is the fried chicken, both southern fried and Tennessee hot (yes it is spicy) style fried chicken are juicy and flavorful from the inside. The chicken goes perfectly with a side of homemade hushpuppies or gooey mac & cheese.
What could be better with fried chicken and sides? Revival has one of the best double cheese burger and in town. I having a hard time between the chicken or the burger every time I visit Revival, both are equally outstanding on their merits. The space is small and packs up quickly during the weekend and dinner rush is real, so long lines are expected.
Price: $12-$20
Address: 4257 Nicollet Ave S, Minneapolis
Wrap-Up
There are so many other great restaurants to explore during GP Minneapolis that didn't make it in the article. I am happy to offer any additional recommendations or chat more about food at GP Minneapolis. Hit me up on Twitter with your plates at @alexckszeto
As always, don't forget to eat.
Alex Szeto is a Commander writer at GeneralDamageControl.com who enjoys writing about food and Magic alike. You won't find him Day-2 at a major Magic event, but instead writing a 1,000-word article about the goodness of a corndog at the venue.