After the metagame has been established, especially in a smaller Standard format, Magic feels less like Magic and more like math. The Mono Black match-up is 60/40 preboard and 70/30 postboard. Deck X beats Deck Y but loses to Deck Z. Deck W isn't viable with Card T, U, and V in the format. I have no problem with this per se, in the age of professional Magic and the internet I expect to have unknown variables defined quickly, it just feels bad to have a stale environment lacking options because of a shallow card pool. This isn't to say you can't innovate on a smaller level and build a deck to shake up your local FNM, you should totally do this, but it's hard to be excited among the collective sighs of a bored community. I'm waiting for Born of the Gods and with my fingers-crossed I'm hoping that the format gets a shake-up. More like Magic and less like math.
Needless to say, I wasn't excited for Standard this week. Rather than actively seek out a brew to put together, I borrowed a deck from a friend and played it as is. I didn't go in completely blind, I leafed through the BW aggro deck before shuffling up this past Wednesday, but that was all my preparation. I imagined myself disliking the deck, as I have pretty much disliked every White Weenie deck, but it didn't quite work out that way. I was actually really impressed by Orzhov Aggro and actively interested to grind out some matches with it. Here is the decklist:
Orzhov Aggro
While the archetype hasn't had a ton of strong finishes as of late, with no copies in the top eight of SCG Baltimore or GP Vancouver, Orzhov Aggro seems both strong and versatile. The deck, at its core, is a White Weenie strategy with plenty of Savannah Lion-type creatures meant to efficiently turn sideways. However, the creature package also has strong disruptive elements that really make this deck resilient in a sea of Mono-Black Devotion. Precinct Captain provides an efficient beater that poses a threat in and of himself, especially paired with Spear of Heliod. Imposing Sovereign makes blocking horrible for your opponents and can allow you to race problematic creatures, such as Blood Baron of Vizkopa, which would otherwise be impossible. Soldier of the Pantheon is an efficient body with relevant protection and  can even gain you enough life to turn the tide in a racing situation. Last, but certainly not least, you have Xathrid Necromancer who can effectively blank Supreme Verdict and makes spot removal infinitely worse.
Aside from the creature base, the deck runs an insanely flexible removal spell in Orzhov Charm that can also function as an instant speed Animate Dead or a Saving Grasp for a creature about to hit the bin. Brave the Elements and Spear of Heliod need little explanation for their inclusion in this deck, but coming from a dude who hasn't cast a lot of Brave the Elements in his life, holy shit this card is a beating.
While I don't necessarily agree with all of Nik's sideboard choices, I like that you can board in hand disruption, in the form of Thoughtseizeand Sin Collector, for the control match-ups and have plenty of removal options for the aggro match-ups where you play the control role. Profit/Loss is really sweet against Mono-Blue as a means to kill Master of Waves and anthem your creatures for a lethal attack. Even the singleton Renounce the Guilds, which is definitely a little on the "cute" side, still can deal with Detention Sphere, Domri, Nightveil, and Blood Baron alike for the low price of two mana.
Anyway, you know the drill, I played through a weekly four-round Standard tournament at Pandemonium in Cambridge and these are my games:
Round 1—Steven with Esper Control (2-1)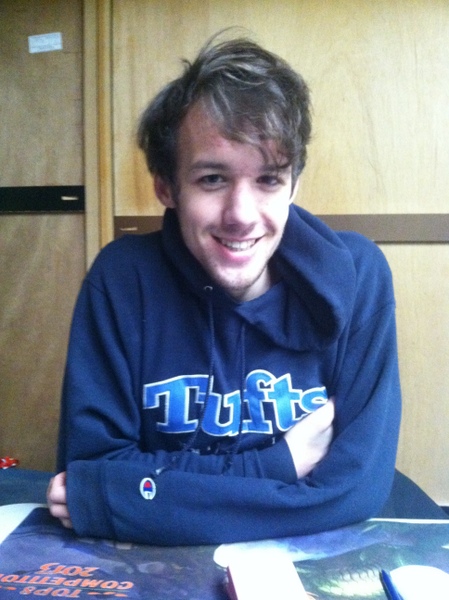 Game one, went down like this:
T1—Plains, Dryad Militant.
T2—Imposing Sovereign, Mutavault. Attack for 2.
T3—Boros Elite, Mutavault. Activate Mutavault and attack for 6.
T4—Plains. Activate both Mutavaults, attack for 11. Steven scoops.
Sideboard:
-4 Banisher Priest
-3 Orzhov Charm
-1 Imposing Sovereign
+2 Sin Collector
+2 Profit/Loss
+2 Thoughtseize
+1 Xathrid Necromancer
+1 Renounce the Guilds
Here you side out all worthless removal for hand disruption (Thoughtseize, Sin Collector), sweeper protection (Xathrid Necromancer), a removal spell for Detention Sphere (Renounce), and a way to hit a little harder and potentially win through Elspeth (Profit/Loss).
Game two, I started off with an early Thoughtseize and saw a hand full of removal and an Elspeth. I ended up taking Detention Sphere over Supreme Verdict, Last Breath, or Elspeth because I had Xathrid Necromancer to offset the wrath effect. Unfortunately, I couldn't pressure Steven enough and the game quickly became unwinnable after he resolved his Elspeth. For the record, I think this is part of the reason you want Glare of Heresy in the sideboard, as it answers Detention Sphere, Elspeth, and potential Archangel of Thunes out of the sideboard.
Game three, I ended up keeping a creature light hand with two Brave the Elements and a Thoughtseize. Afterward I cleared out some removal, I played a Daring Skyjek and rather than commit too much to the board, I kept getting in for three while holding up Brave the Elements for any spot removal he may have had. After a while he was forced to play his Supreme Verdict on my lone creature and I closed out the game with a pair of Mutavaults.
Game 2—Dan with 4-Color Control (2-0)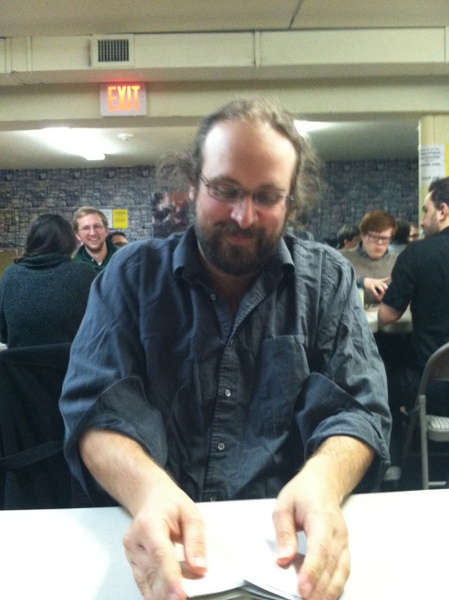 Dan was playing his own four color concoction that, for some reason, purposely omitted blue cards. Regardless of my own affinity for islands, Dan's deck seemed pretty cool, and featured a solid removal suite (Golgari Charm, Dreadbore, and Hero's Downfall) along with a few hay-makers (Blood Baron and Rakdos's Return).
Game one, I played out a bunch of beaters only to have my team Golgari Charmed. Side note: Golgari Charm is insane against this deck as most of the creature base is a bunch of X/1's. Regardless, I was able to get back in the game and Imposing Sovereign prevented his Blood Baron from coming down to block on the crucial turn.
Sideboard:
+2 Thoughtseize
+2 Sin Collector
+2 Celestial Flare
-4 Banisher Priest
-2 Orzhov Charm
Since the only creatures I saw from Dan were Sylvan Caryatid and Blood Baron, I opted to take out my targeted removal for hand disruption and a kill spell that could still snipe a Blood Baron if I was lucky.
Game two, Dan kept a two lander on the play and never saw another land while my greedy one-lander yielded better results. I played some stuff and he had to use his clean-up step. It was not a great game.
Round 3—Kei with UWR Control (1-2)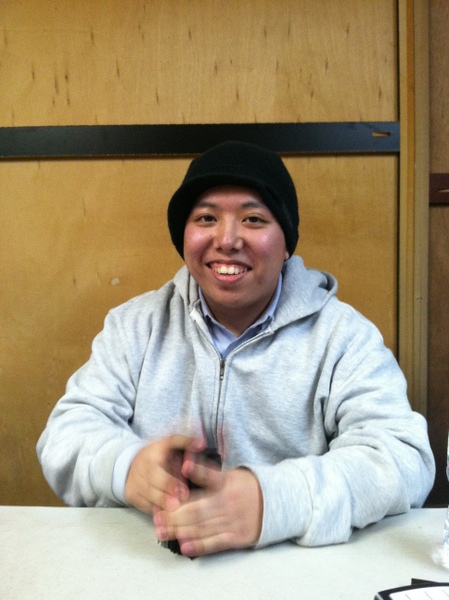 I realized the other day that I've been writing this column for six months now and despite this fact, I have not played Kei in that time span. Both of us play Standard every week in an event that draws between 20-40 people. I'm not sure what the probability is that we wouldn't play for this long, but it seems pretty low. Regardless, the fact that we hadn't played since I started writing my column was intensified by the fact that every week, Kei would say, "This is the week. I want to be in your article!" Despite having a bunch of top finishes, Kei joked that this would be his crowning Magic achievement. So yeah, since there is a lot riding on this article, I will do my best to do justice to our games.
Game one, I kept a one-lander on the draw after taking a mulligan. I probably should have just thrown it back, but my hand had plenty of one-drops and I really only needed to draw one more land to be in this thing. I was justifiably punished and didn't see a second land until Keith had already durdled me out of the game with card draw and an active Jace.
Sideboard:
-4 Banisher Priest
-3 Orzhov Charm
-1 Imposing Sovereign
+2 Sin Collector
+2 Profit/Loss
+2 Thoughtseize
+1 Xathrid Necromancer
+1 Renounce the Guilds
Game two, after Thoughtseizing away a Detention Sphere, I was able to start whittling away Kei's life total with a Soldier of the Pantheon and a Precinct Captain. Since I saw an Archangel when I Thoughtseized, I held back an Imposing Sovereign from attacking to avoid having it blocked with Mutavault or Azorius Charmed to the top of my deck. Since Kei was never able to safely tap out and block my creatures with Archangel, he opted for another line of play and fired off a small Sphinx's Revelation. The Revelation ended up drawing him into nothing but lands and I was able to steal a win.
At this point I realized I had sideboarded incorrectly because I needed some removal for Archangel of Thune and for potential Soldier of Pantheons he may have also sided in. I boarded in two Doom Blades for the Profit/Losses but really wished I had Glare of Heresy.
Game three, Kei played an early Solder of the Pantheon which halted my early attacks. I desperately needed to draw some lands to employ my hand full of threats, but instead I just drew multiple Spear of Heliod, which certainly don't get better in multiples. Kei eventually played an Elspeth and I decided I had had enough.
Despite losing this game, I was pretty stoked to come home after the event to see this: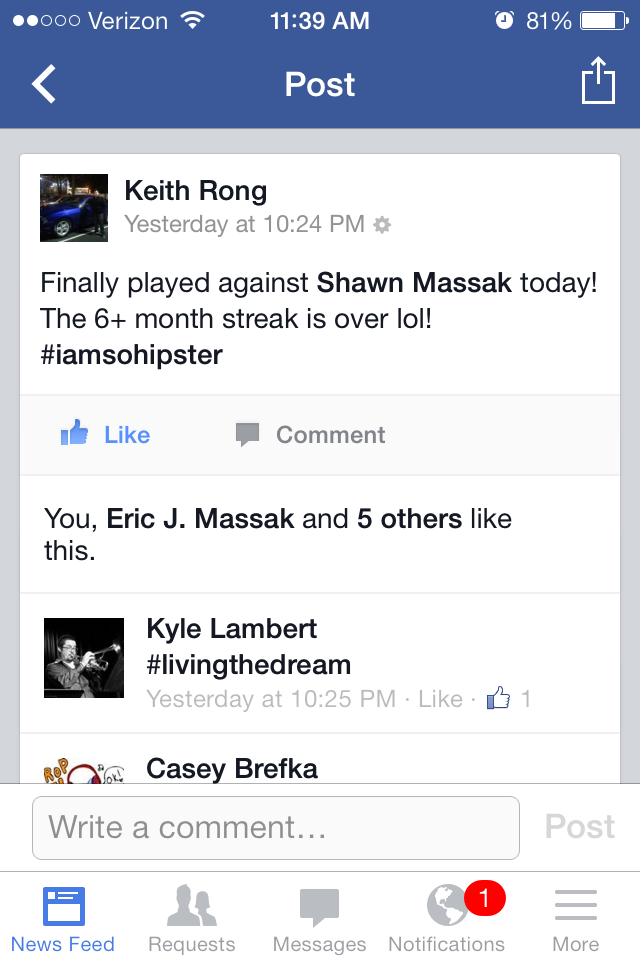 Round 4—Nick with Rwg Devotion (2-1)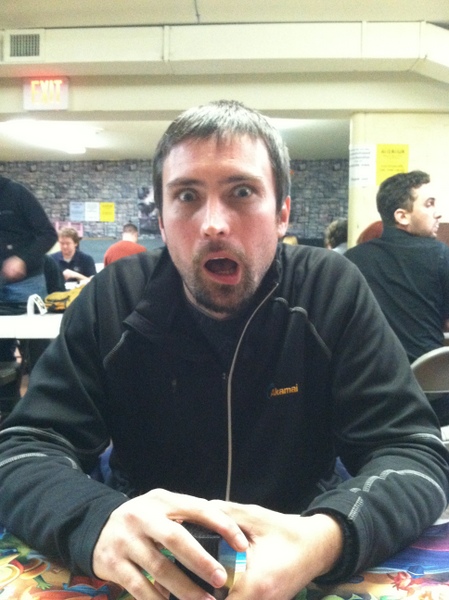 Nick was playing Mono Red Devotion with a white splash for Chained to the Rocks and a green splash for Domri Rade. This is a man who truly loves his Nykthoses (Nykthoi?).
Game one, Nick mulliganed and I got off to a sweet start with Soldier of the Pants into Imposing Sovereign. I was able to waltz right past his Frostburn Elemental and Boros Reckoner thanks to the Sovereign and a Brave the Elements. Then the game was over.
Sideboard:
+2 Thoughtseize
+2 Doom Blade
-3 Spear of Heliod
-1 Orzhov Charm
I haven't really played enough against this deck to know if this sideboard plan is correct or not. Regardless, I wanted Doom Blade to kill off Weird, Reckoner, and Stormbreath Dragon and Thoughtseize to disrupt his devotion curve and didn't think I wanted Spear since his creatures are still winning in combat even with +1/+1.
Game two, I mulled to four. Nick played Purporos and his Hammer. I didn't win this game.
Game three, I got off to a fast start and was able to attack through Frostburn Weird and Boros Reckoner with two Soldier of the Pantheon. After I got him down to eight life, I topdecked the Brave the Elements to end the game.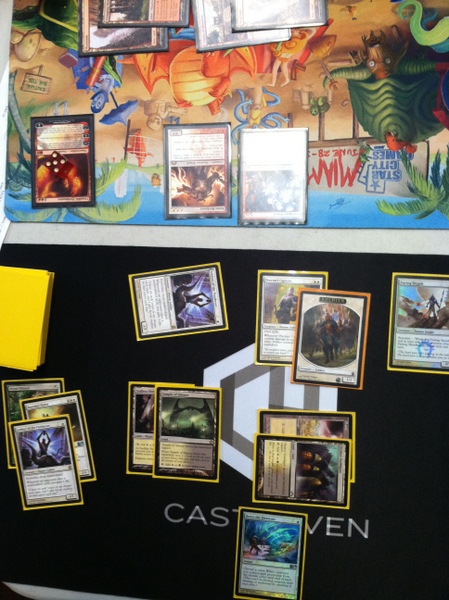 So yeah, Orzhov Aggro is, and I say this begrudgingly, kind of sweet and I want to continue playing it. Since Nik gave me the go ahead to borrow the deck for another week, I want to make a few changes to the list and see how the deck performs. This is what I had in mind:
Orzhov Aggro 2.0
Basically, in the main deck, I just cut down on Banisher Priests in favor of Ajani. While I think Banisher Priest is remarkable in the creature match-ups, it just doesn't do anything at all against the UWx Control decks which are disproportionately present at my LGS. In the sideboard, I wedged in two Glare of Heresy and the fourth Xathrid Necromancer and took out Celestial Flare and Renounce the Guilds. Glare hits a lot of the targets you'd hope to hit with Renounce and Xathrid Necromancer provides additional support against the removal heavy control decks. I cut Celestial Flare because it is a bit inelegant in that it often fails to remove the crucial attacking/blocking creature and instead just nabs an arbitrary dork.
Anyway, good luck to everyone who will be attending the prerelease. May all of your packs have foil Brimaz in them.
See you next week.
At age 15, while standing in a record store with his high school bandmates, Shawn Massak made the uncool decision to spend the last of his money on a 7th edition starter deck (the one with foil Thorn Elemental). Since that fateful day 11 years ago, Shawn has decorated rooms of his apartment with MTG posters, cosplayed as Jace, the Mindsculptor at PAX, and competes with LSV for the record of most islands played (lifetime). When he's not playing Magic, Shawn works as a job coach for people with disabilities, plays guitar in an indie-pop band, and keeps a blog about pro-wrestling.