Hit Point Press, the creators of Humblewood, Animated Spells, and BIG BADS, has begun the next chapter in the JIGS franchises with the debut of the Frameamajigs Kickstarter Campaign!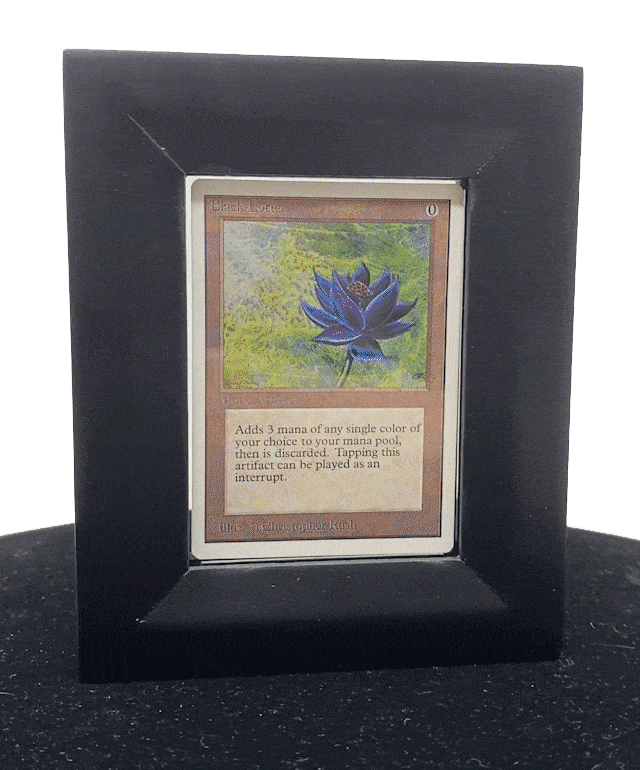 Frameamajigs are a brand new, easy-to-use framing solution that allows you to showcase your collectable cards on the wall, and seamlessly change cards in between frames.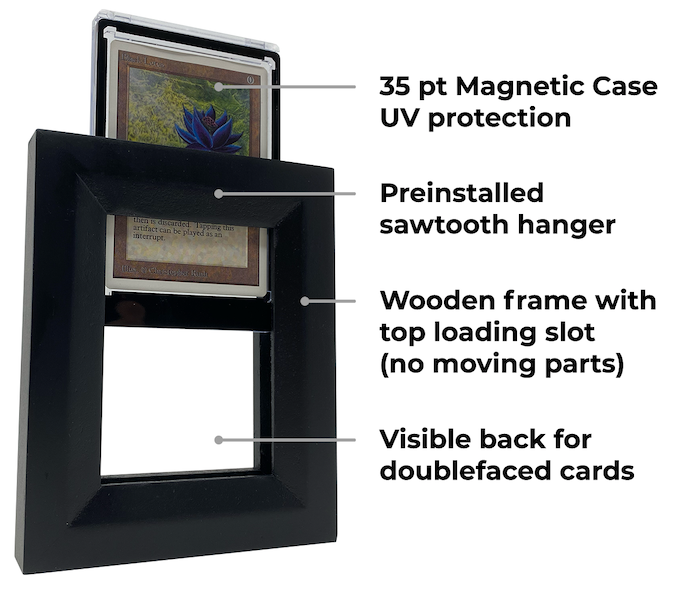 Each Frameamajig is a two part solution: a solid wood frame and a magnetic case with UV protection. When combined, they allow you to display and switch any of those special cards in your collection, from Magic: The Gathering to Sports to Pokemon to Marvel, and everything in-between…
…like Pro Tour Player cards!
Rewards Tiers are available from one Frame up to 110, with quantities in-between, and stretch goals will unlock more color options along the way. To begin, backers have their choice of black or beechwood, and more than a half dozen Pantone shades are waiting in the wings as the campaign rolls on.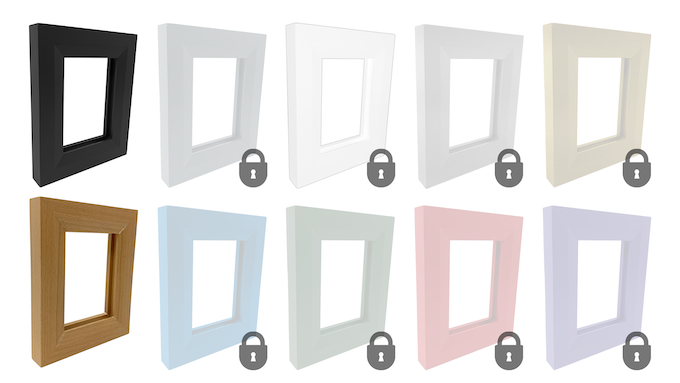 Frameamajigs debuted in January 2023 at the Magic: The Gathering in Miniature show at Gallery Nucleus in California, where 150 MTG artist proofs were curated (by yours truly) and on display for the very first time. They were exclusive then, but now can be yours!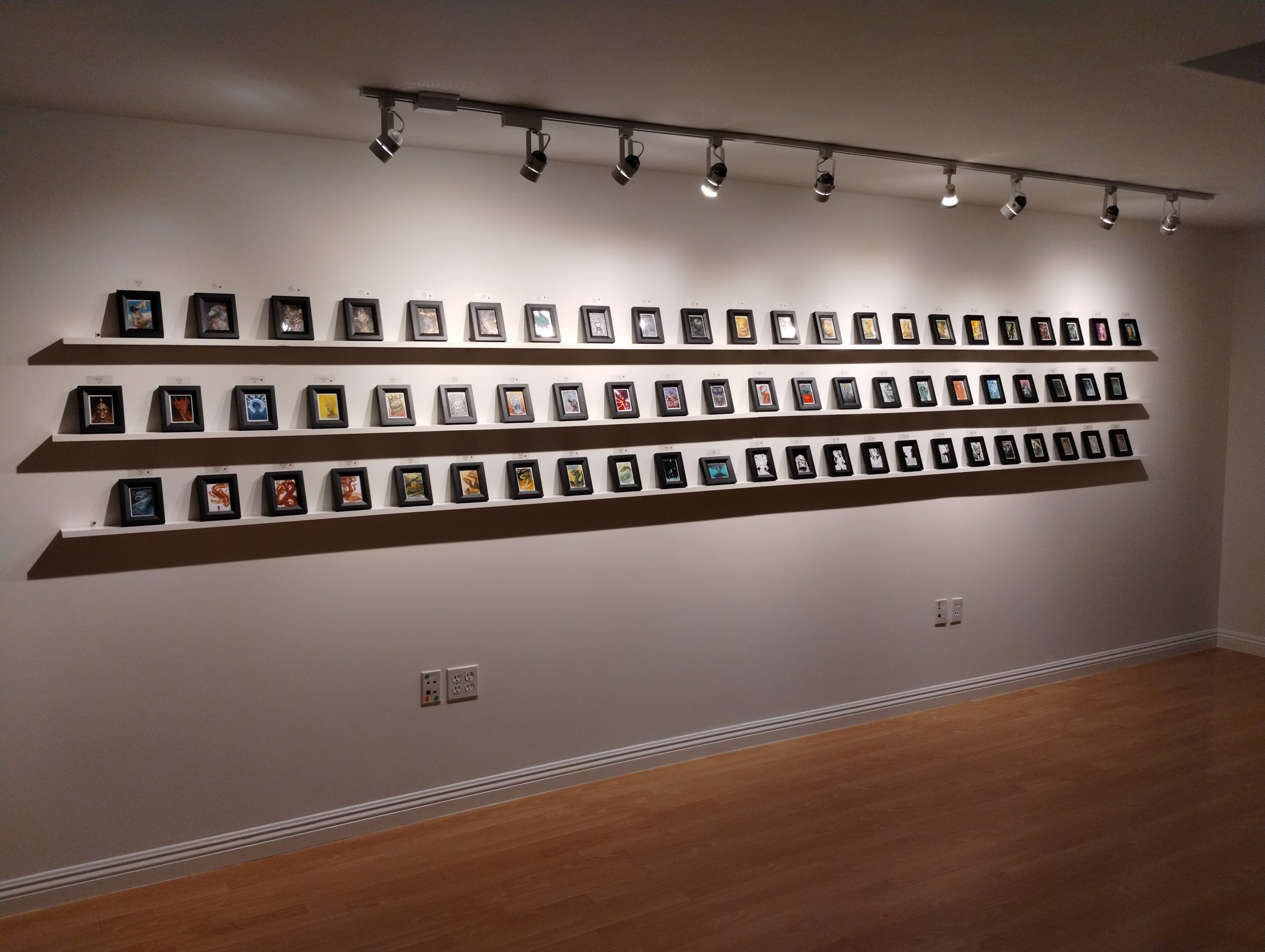 Borzoi by Betty Jiang, housed in a Frameamajig
I've used them myself; Frameamajigs hang on the wall in my office. They're the real deal, folks, I promise you that.

I've gotten to work very closely with these innovative little pieces of frame technology, and know that you all will be surely impressed. They are sure to be wildly popular, so make sure to get your backer spot locked early using this link!