There are a few big announcements coming to Magic players, particularly those looking forward to the Arena Championship 3 this weekend, and for PC gamers who like their game clients to be nice and orderly.
Steamin' Along
The biggest reveal from this week's Arena Announcements comes from Arena's debut on Steam. Starting tomorrow, May 23, you'll be able to access your MTG Arena account through Steam on a Windows PC. This release is a fair amount earlier than the initial launch window, which would have had players waiting until Fall 2023.
Making the jump to Steam potentially opens up Arena's user base to thousands of players who might not normally download the game. Steam handles much of the back-end needs of a game, making it very appealing to players who don't want to worry about updating or entering personal information into an unknown client.
Players who choose to access Arena through Steam will still have crossplay support, letting them compete against players on Windows, Mac, iOS, and Android. There are still plans in the works to bring Arena to consoles but there have been no updates on the release quite yet.
Arena Championship 3 Arrives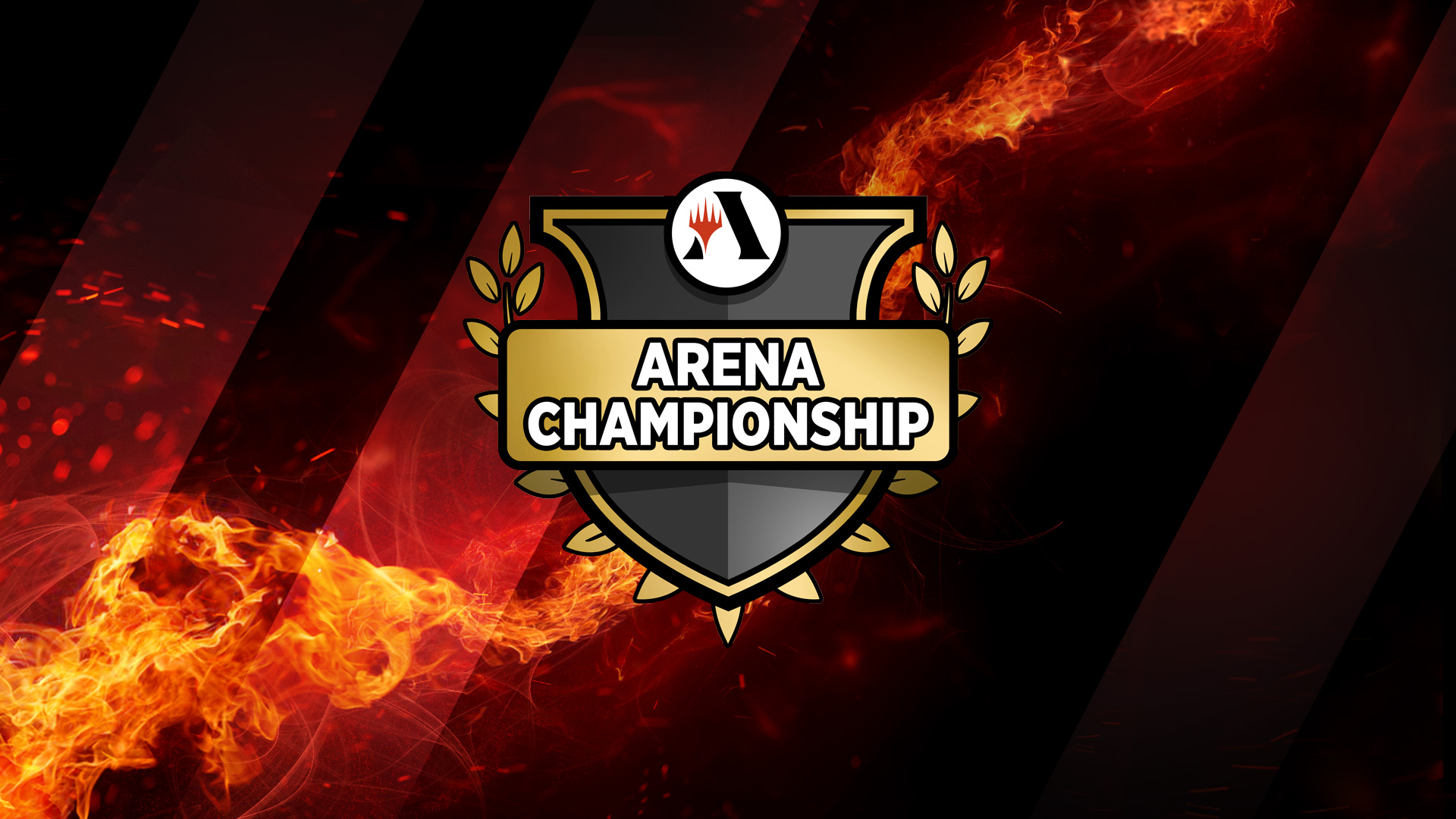 The hype has been building for a few weeks now and finally, the Arena Championship 3 is just about here! The best 32 players in Magic: The Gathering Arena are competing to take home their chunk of the $200,000 prize.
The stream for the Arena Championship 3 goes live at 9 a.m. PT on May 27 with three rounds of March of the Machine Draft. After that, there will be three rounds of Standard matches.
Day 2 also begins at 9 a.m. PT on May 28, and will be the last three rounds of Standard before the Top 8 matches begin. If you want to follow the Championship, you can watch along over at the official Twitch channel. Decks lists will be released once the Standard portion of the tournament begins on the May 27.
Events
The event schedule for the rest of May and most of June is revealed with this week's Arena Announcements.
Midweek Magic
May 23–25: Singleton
May 30–June 1: Innistrad: Midnight Hunt Phantom Sealed
June 6–8: Historic Pauper
June 13–15: Momir
June 20–22: Starter Deck Test Drive
Drafts
May 12–26: Dominaria United Quick Draft
May 26–June 3: Innistrad: Midnight Hunt Premier Draft
June 3–11: Innistrad: Crimson Vow Premier Draft
May 26–June 6: March of the Machine Quick Draft
June 9–16: The Brothers' War Quick Draft
June 16–29: Phyrexia: All Will Be One Quick Draft
Even More Events
May 26–29: Historic Metagame Challenge
June 2–5: Treasured Festival: Historic Singleton
June 12–20: Chromatic Cube