CommandFests are back! (Again!)
Wizards of the Coast revealed today that the next CommandFests will be on the weekend of April 14-16 (yes, March of the Machine prerelease weekend) in four cities across the United States: Seattle, Richmond, Orlando, and Indianapolis.
In their announcement, Wizards indicated that these four events would not be the only CommandFests this year, saying that they were "[t]he first series of CommandFests for the year." So stay tuned for more CommandFest announcements.
Participants will have access to two new promos at these CommandFests: Path of Ancestry and Arcane Signet (featuring what appears to be a Magic Infinity Gauntlet).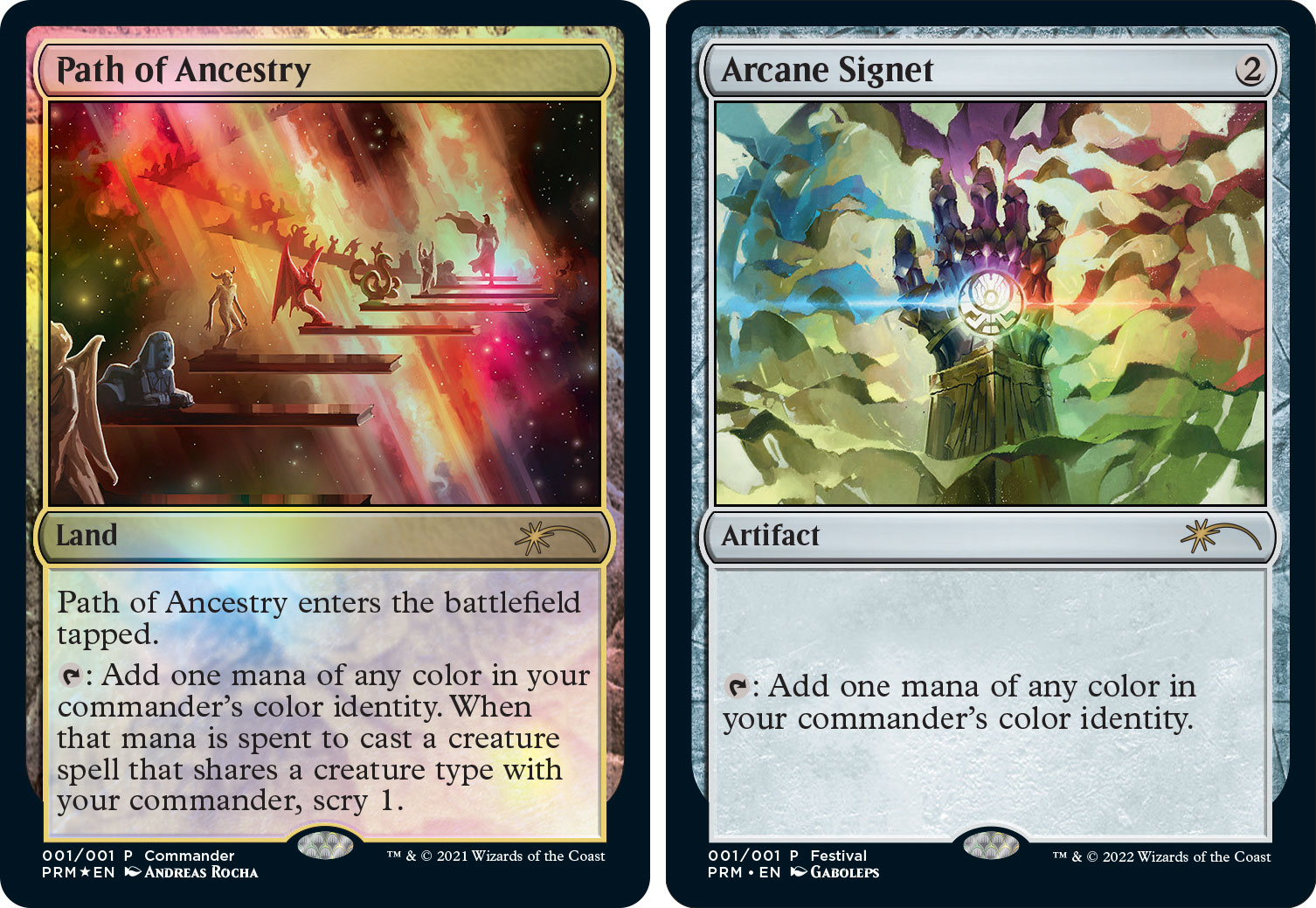 Each CommandFest is organized by a separate company and each has its own site. You can find them here:
At the time of writing, only two organizers have provided pricing information for their events: CommandFest Orlando will have single day passes for $65 and three-day passes for $160, while CommandFest Seattle will have single day passes for $50, three-day passes for $150, and VIP passes for $230.
CommandFests debuted in 2019 with three events across Seattle, Chicago, and Washington, DC. They were intended as celebrations of Magic and featured a bunch of formats, both Commander and Commander-inspired, such as Planechase, Brawl, Oathbreaker, Battlebond, and Two-Headed Giant. Like other in-person Magic events, CommandFests were forced to go on hiatus due to the COVID-19 pandemic, then they returned for the first time in the Summer of 2022 with 16 events across the world.