CommandFests are back! And Wizards has revealed the dates and locations for the 16 in-person CommandFest events that will take place this Summer all over the world.
The 16 events will be spread across Magic's four regions: seven in North America, three in South America, three in Europe, and three in Asia/Pacific. They will be "focused on Commander, with a suite of opportunities for Commander play in addition to other ways to celebrate coming together and playing Magic" and are timed around the release of Commander Legends: Baldur's Gate on June 10, 2022.
Here's the full schedule:
North America
Latin America:
Europe
Asia/Pacific
These events will feature two promos: Sol Ring (the same promo from previous CommandFests) and both a foil and non-foil Path of Ancestry.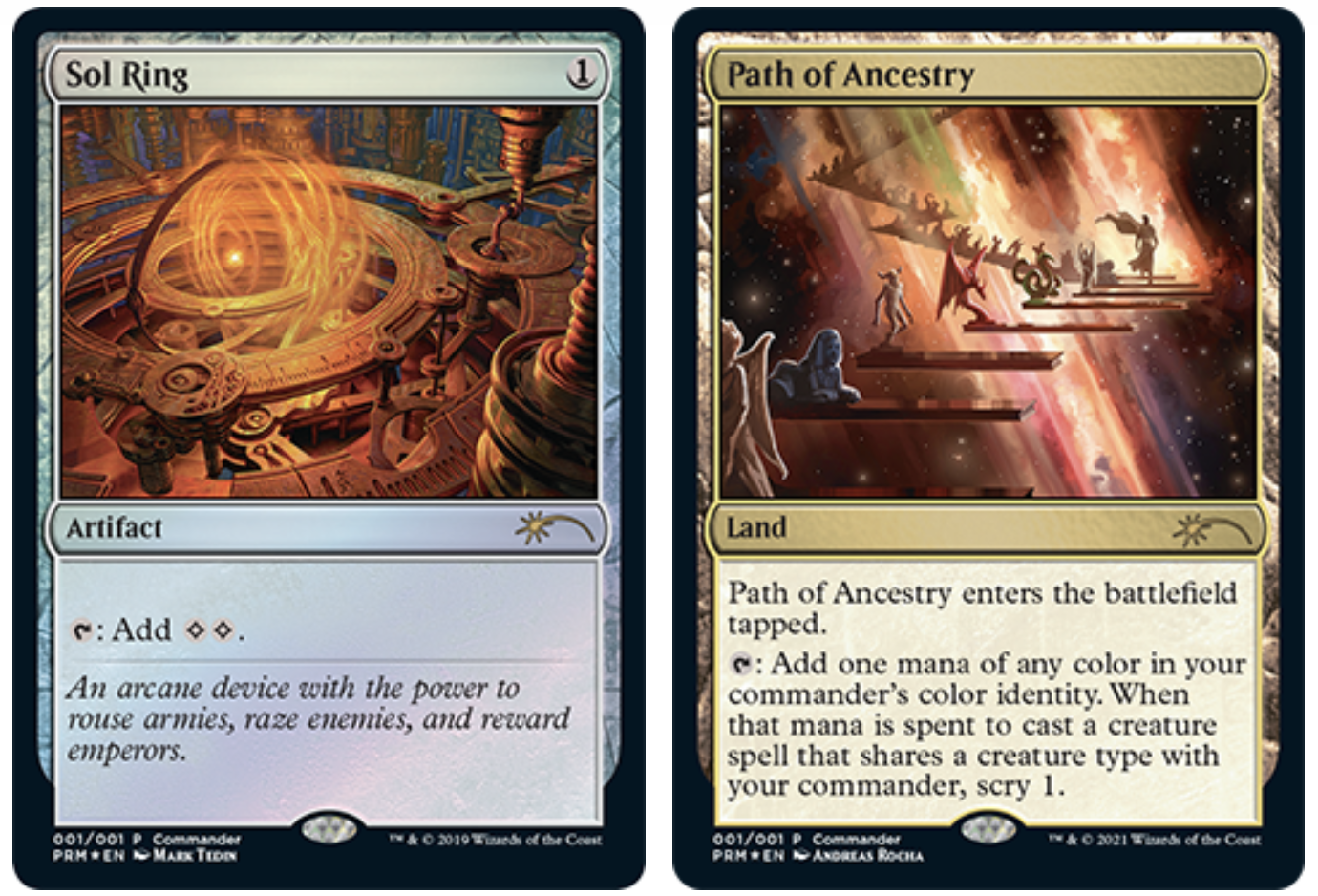 CommandFests debuted in 2019 with three events across Seattle, Chicago, and Washington, DC. They were intended as celebrations of Magic and featured a bunch of formats, both Commander and Commander-inspired, such as Planechase, Brawl, Oathbreaker, Battlebond, and Two-Headed Giant. Like other in-person Magic events, CommandFests were forced to go on hiatus over the last two years due to the COVID-19 pandemic, but they're primed for a comeback with a significantly expanded schedule for the Summer of 2022.