Today on an episode of the Command Zone, Wizards of the Coast announced that it would be holding three Commander-focused events called CommandFests in November and December 2019. The first two will be held in Seattle and Chicago on November 1-3 while the third will be in Washington, DC on December 13-15.
The CommandFest listing from ChannelFireball, which is hosting the CommandFest Seattle at Seattle Center, says that it will be a "full, weekend-long event dedicated to one of the best ways to play Magic: Commander." A bunch of formats, both Commander and Commander-inspired, will be playable at the event, including Planechase, Brawl, Oathbreaker, Battlebond, and Two-Headed Giant. CommandFest Seattle will also feature "[s]pecial guests, Quests, unique events, [and] awesome swag."
Information about CommandFest Chicago, hosted by Pastimes at Crowne Plaza Chicago O'Hare, and CommandFest Washington DC, hosted by Star City Games, is currently unavailable.
ChannelFireball is offering a three-day pass to CommandFest Seattle for $124.99, which will include a foil Sol Ring promo, access to the Command Zone all weekend, and three on-demand Commander event vouchers. There is also a $49.99 one-day pass that will offer access to the Command Zone for the day, a non-foil Sol Ring promo, and one on-demand Commander event voucher.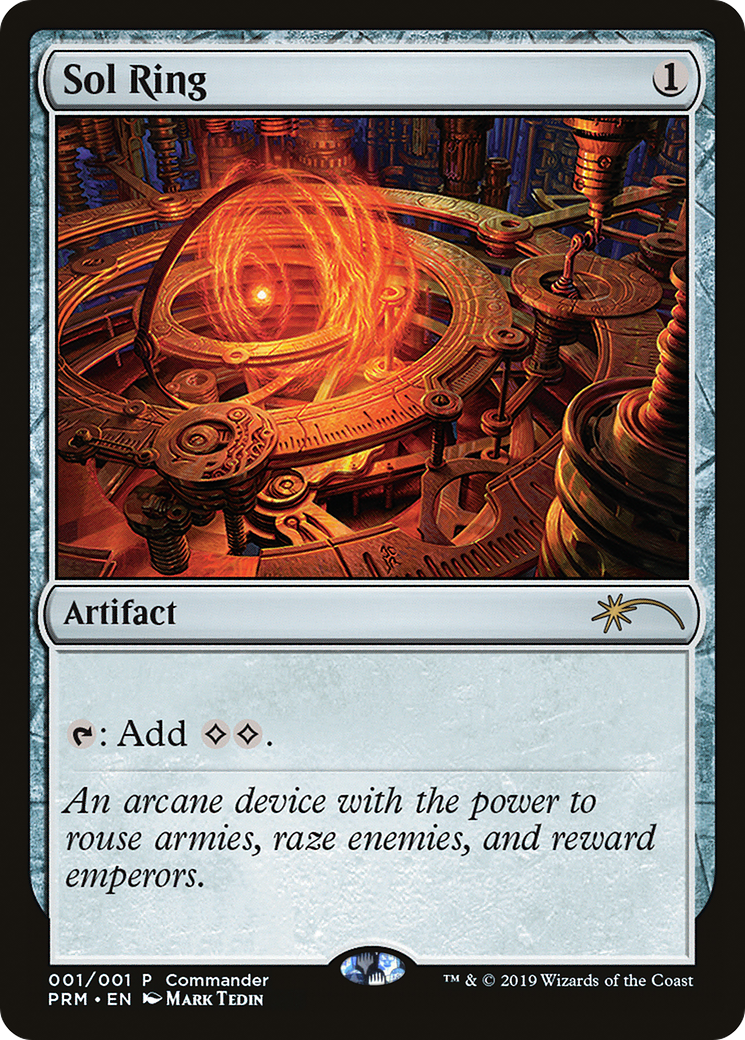 There will also be additional swag for purchase at CommandFest Seattle that you can add on to your event pass. For an additional $29.99, you will get a Sol Ring deckbox, Sol Ring playmat, and Sol Ring sleeves—all of which feature the new Sol Ring artwork by Mark Tedin.
According to Senior Magic Designer Gavin Verhey, Wizards is "trying out special, Commander-focused weekend events starting in the US." The announcement of CommandFest events comes on the heels of the extremely successful Command Zone at Grand Prix Vegas 2019, for which over 1,000 signed up, after which Wizards revealed that Command Zones would be added to every MagicFest in 2019. However, these three CommandFests, while featuring their own Command Zones, do not appear to be attached to MagicFests or Grand Prix.