The Magic 30 Convention is finally upon us. After two-and-a-half-years of pandemic-related lock-downs, Magic: the Gathering returns to Las Vegas for three days of tournaments, panels, parties, and the World Championship. Mark Rosewater will be there. Richard Garfield will be there. Will you be there?
I won't be there, and odds are most of you won't be either, given how quickly the event sold out, and how limited the space will be. So most of us will be participating virtually, either with or without the convention's virtual pass (for which tickets are still available at $30 a pop).
Today we're going to talk about what to expect, not only from Magic 30 itself but from our coverage team heading to Las Vegas to report back on the event so you can experience it vicariously through their reporting. Let me introduce them.
Donny Caltrider (he/him) is a Senior Writer at Hipsters of Coast writing about all things related to the art of Magic: The Gathering and the larger imaginative realism genre. He has an M.A. in Museum Studies from Johns Hopkins University and enjoys telling stories about art, objects, and the intersection of fantasy with real-life. Donny will be heading to Vegas to interview artists, art directors, and other members of Wizards of the Coast's creative team.

Zachary Barash (he/him) is a New York City-based game designer and the last commissioner of Team Draft League. He designs for Kingdom Death: Monster, has a Game Design MFA from the NYU Game Center, and does freelance game design. When the stars align, he streams Magic (but the stars align way less often than he'd like). Zach will be heading to Vegas to talk with members of Studio X and if we're lucky get a chance to chat with Mark Rosewater.

Tuesday through Thursday
Today and for the next few days we'll be discussing the upcoming events such as the World Championship, the panels, the parties, and the guests attending the convention. This will be a slow time working up to Weekly MTG (Magic's weekly live Twitch stream/announcement show) on Thursday which likely won't be one to be missed given the timing. If you do only one thing in the next few days to get ready, make sure its check out Weekly MTG.
Friday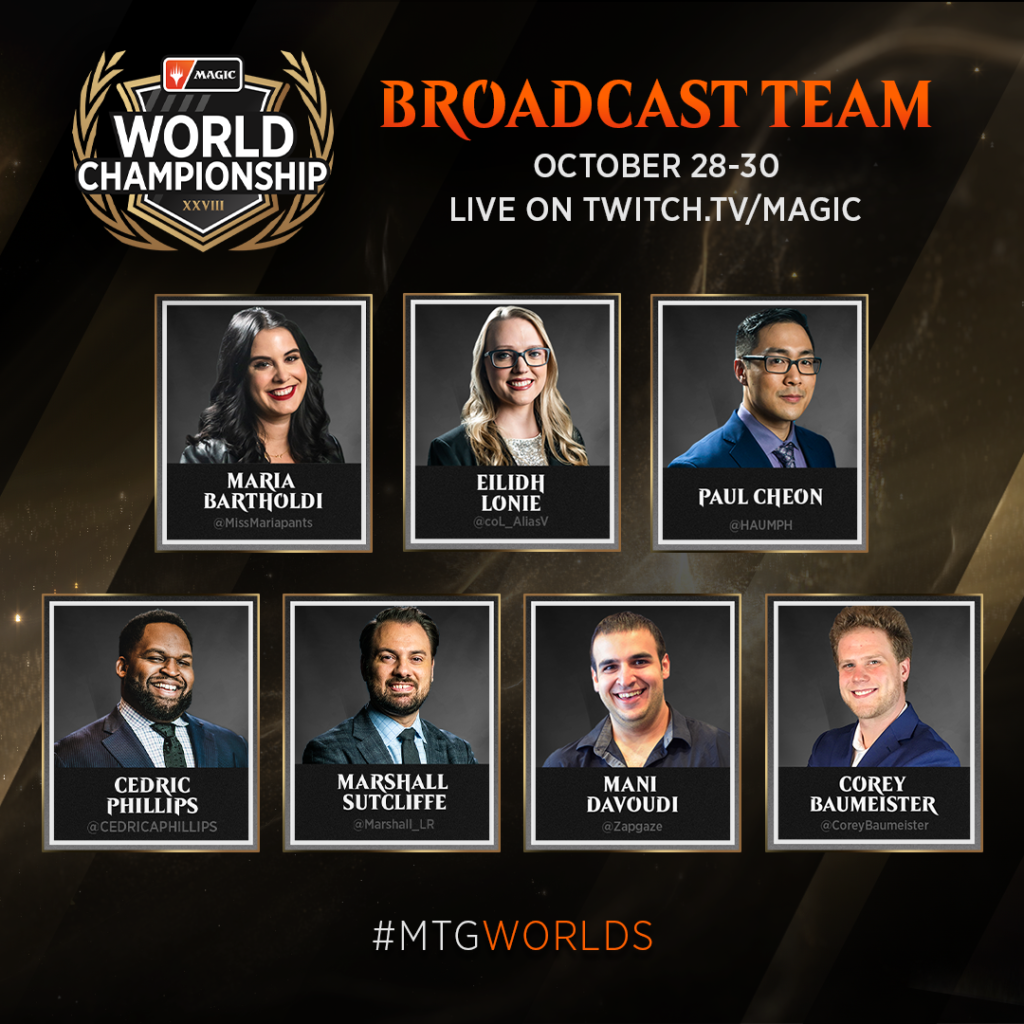 On Friday the main event, the World Championship of Magic, begins. We'll have more on this event before it kicks off, but Friday will essentially consist entirely of World Championship coverage.
There is however one panel discussion scheduled for Friday featuring the Game Knights Jimmy Wong and Josh Lee Kwai. The theme of the event will be a Las Vegas boxing match. I'm unsure if this panel will be live-streamed, but knowing Game Knights it will absolutely be worth checking out live or on replay later.
Saturday
The first full day of panels kicks off with the State of Tabletop Magic with Studio X, hosted by Jimmy Wong and featuring some real stars of the studio including Aaron Forsythe, Melissa DeTora, Ken Troop, Jackie Jones, Mark Heggen, and Billy Jensen. Our own Zach Barash will be covering this one and we'll have a recap available as soon as humanly possible.
The excitement of the day continues with a Richard Garfield solo panel, the Unfinity panel, and the Magic Art panel which our own Donny Caltrider will cover extensively. The evening ends with the highly anticipated Cosplay contest.
Sunday, Sunday, Sunday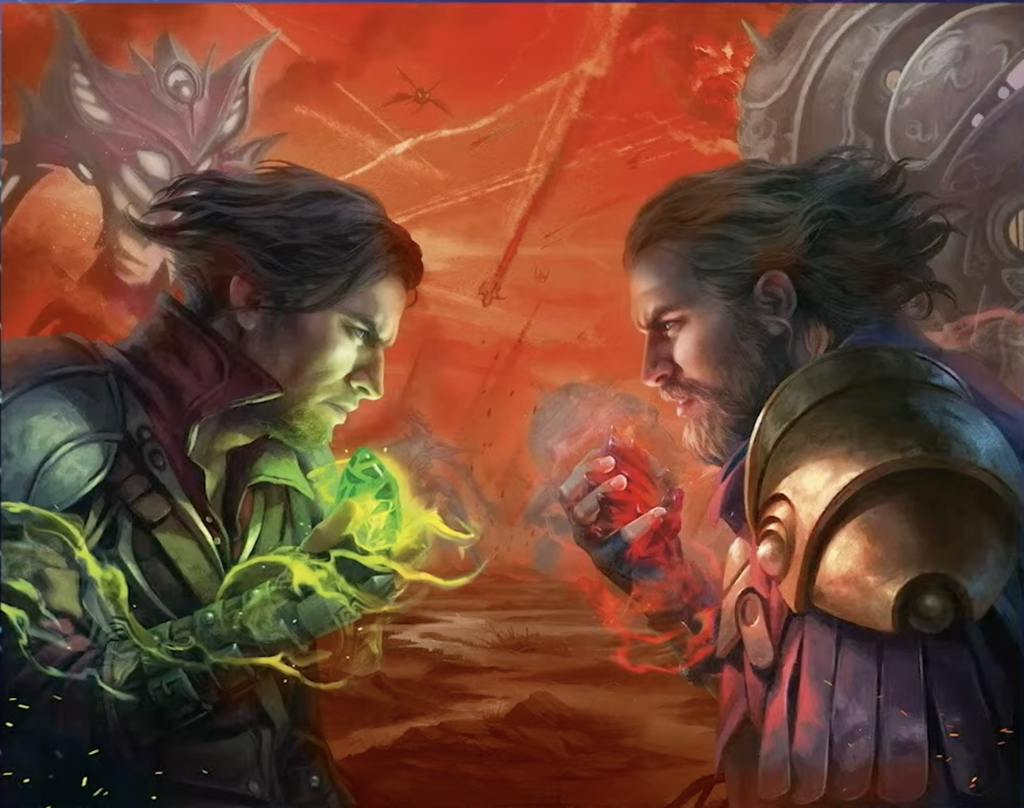 Sunday of course will be the big day of the event with two key milestones. First, the panel discussions begin with the Brothers' War preview panel, which we will be covering live and will likely present a lot of new cards and information about the upcoming expansion. Second, a new Magic World Champion will be crowned before the day is done.
The remaining panels for the day include a Mark Rosewater solo retrospective on 30 years of Magic through his unique lens and then panels on Phyrexian Lore and Commander. We'll have recaps on those as well when available.
Monday and Beyond
And then it's all over but the crying. Who will be the new World Champion? What absurdities will Brothers' War bring to Standard and other formats? Will Wizards announce. a price reduction for 30th Anniversary edition? If you miss out on our live coverage check back in next week for full recaps of all of the news.
Rich Stein (he/him) has been playing Magic since 1995 when he and his brother opened their first packs of Ice Age and thought Jester's Cap was the coolest thing ever. Since then his greatest accomplishments in Magic have been the one time he beat Darwin Kastle at a Time Spiral sealed Grand Prix and the time Jon Finkel blocked him on Twitter.