Today, Magic: The Gathering artist Aleksi Briclot launched a brand new Kickstarter featuring extended artworks of Magic's first five Planeswalkers on the occasion of their 15th anniversary!
This slideshow requires JavaScript.
Ajani Goldmane, Jace Beleran, Liliana Vess, Chandra Nalaar, and Garruk Wildspeaker
For this project the five original Planeswalkers—Ajani Goldmane, Jace Beleran, Liliana Vess, Chandra Nalaar, and Garruk Wildspeaker—have all had their original artworks extended by their original artist himself, reimagined larger than life but still preserving the original composition in which they were created. Their art now extends past the card frame to the edge of the mat, immersing the viewer in their environments, and bringing these characters back to life.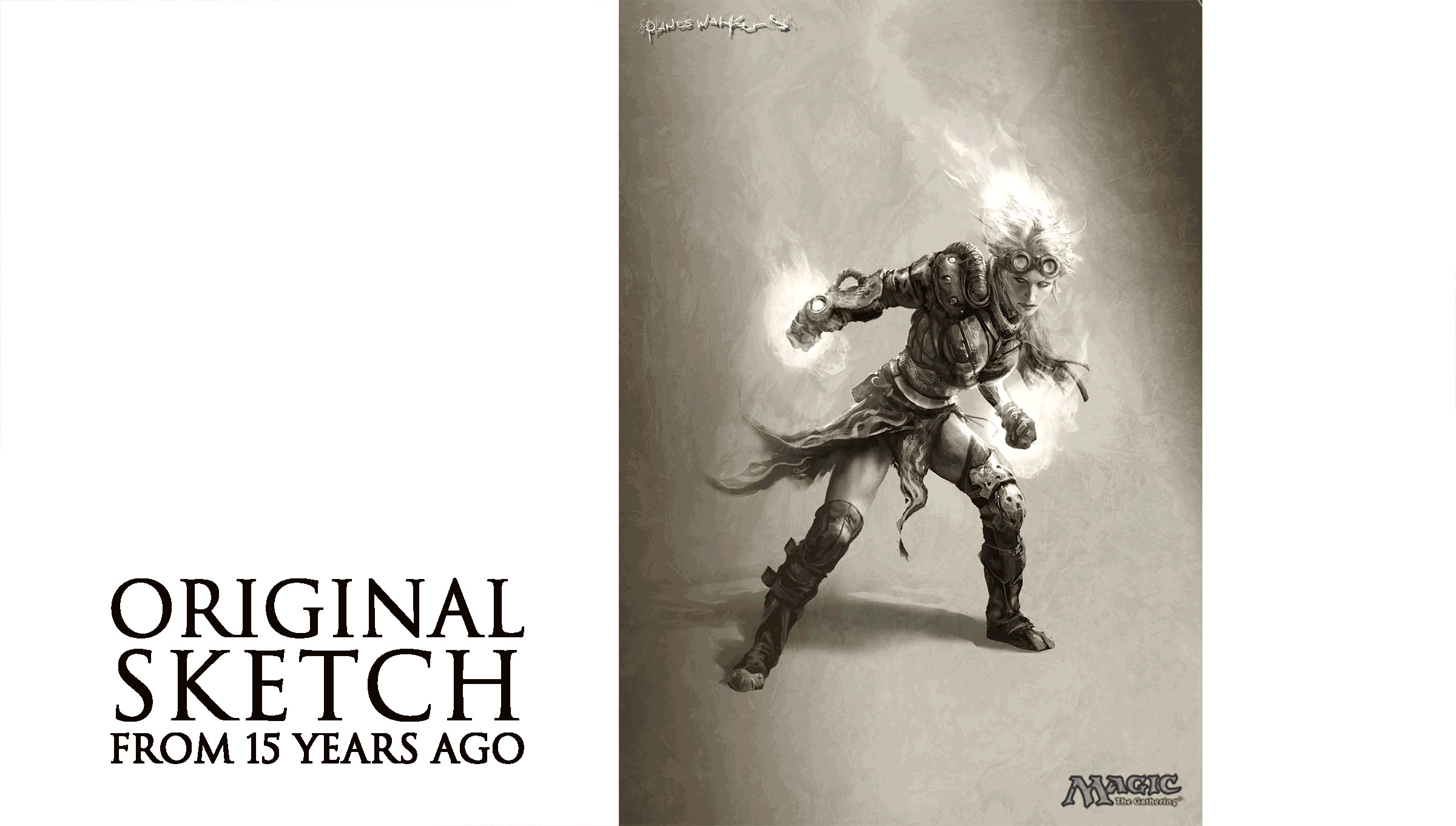 These Ultra Pro stitched-edge, Kickstarter-exclusive playmats are available for one month only, and start at just 40€ for a single playmat, with incremental discounts the more playmats you order.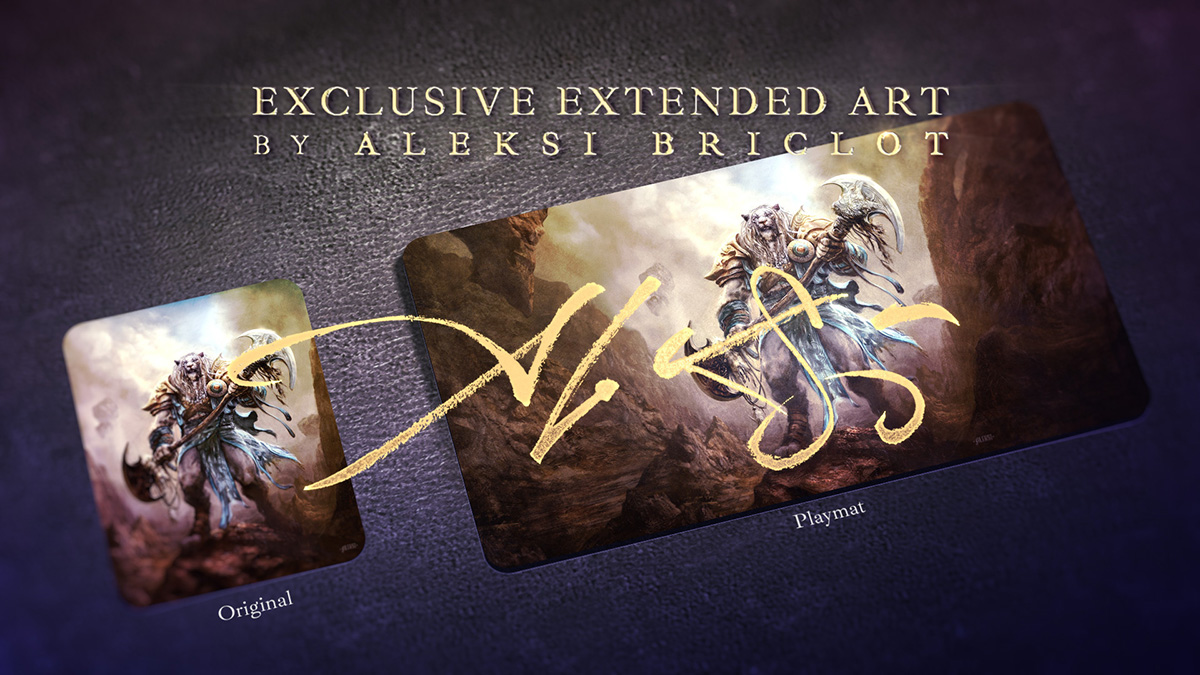 The campaign also includes packs of 10 tokens available as an add-on product, featuring all new artwork by Aleksi for some of Magic's most popular token creatures. These are limited to six packs per backer and the artwork will be released throughout the campaign.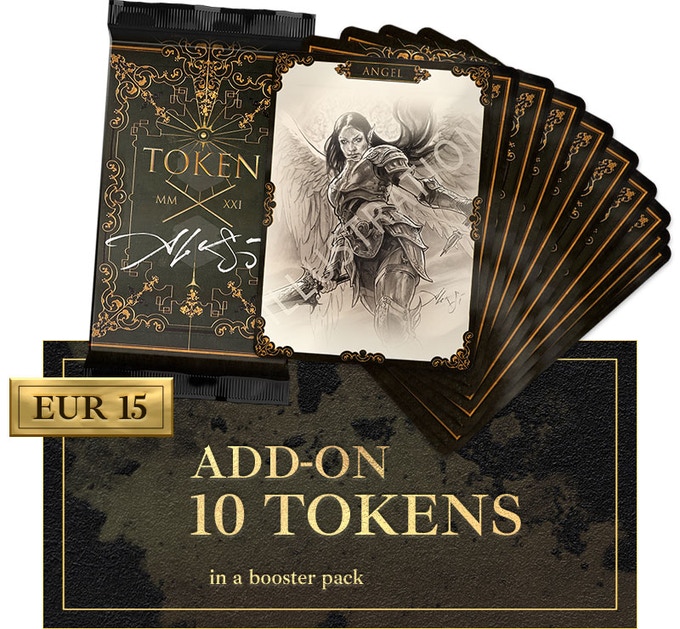 The Kickstarter is being run by TCA Labs, and is their first project run under this banner, though its members have been a part of several previously successful campaigns. They will manage the campaign for its entirety.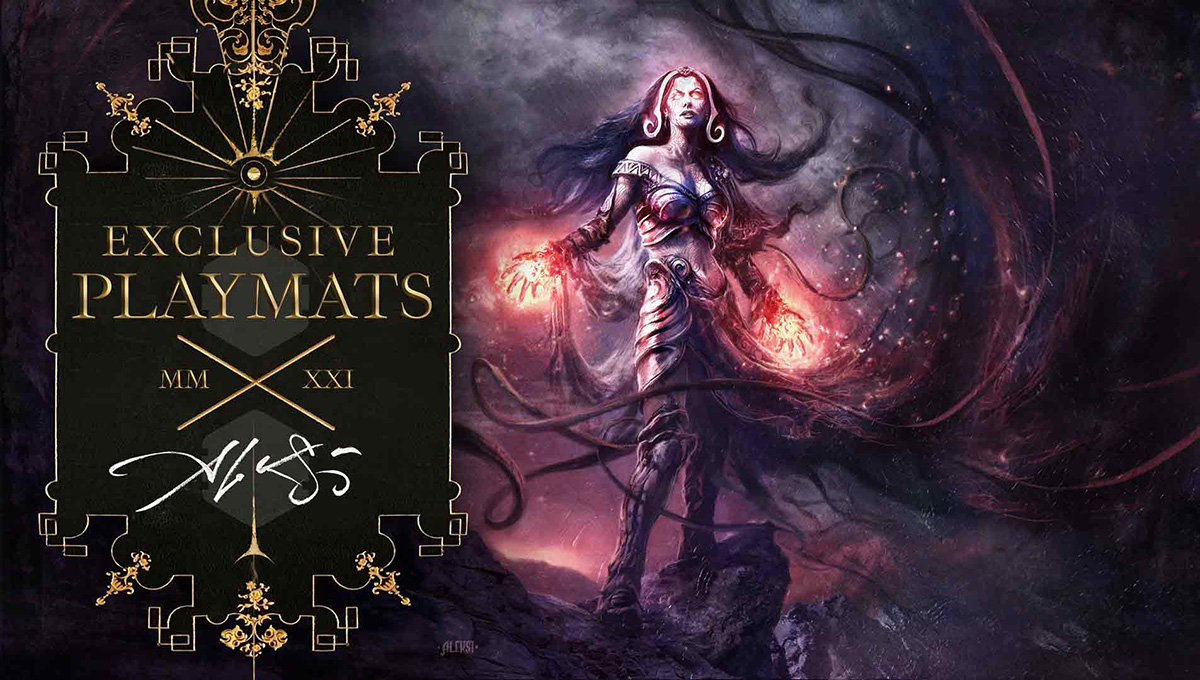 I had the opportunity through Aleksi's agency to ask a few questions surrounding these pieces of artwork, what they mean to his career, and to Magic as a whole.
Mini Behind the Brush with Aleksi Briclot
Donny: When you first painted the five Planeswalkers, what were you feeling? Excitement? Anxiety? What sort of importance was placed on the commission back then, being they had never been done before?
Aleksi: I was excited for sure but at first I didn't understand exactly how important those characters would become. The artnote was about creating strong and iconic characters : I've focused on this task without thinking about how they would strongly impact the MTG universe. They've chosen me for this commission because I've also worked in comic-books on some superheroes stuff. They were looking for new characters each with a strong visual signature in order to strengthen the storyline of the game (obviously you need characters to tell a story).
This slideshow requires JavaScript.
The original five Planeswalker Cards
From my memories the rate for those illustrations was higher than usual and there were more people involved in the emails loop. I felt something was different from the usual commissions. There was a first step of black and white concept and then I produced the full color detailed illustrations. I did my best on them and then I must admit that I realized how important those characters would be only during the Grand Prix or conventions I've taken part in soon after : those guys were everywhere printed at really huge size!
This slideshow requires JavaScript.
Briclot's Planeswalkers are larger than life
Donny: Did these characters shape part of your Magic career, or your larger career as an artist?
Aleksi: Certainly! Even if I can't exactly measure to what extent. I've earned a really great exposure in the MTG community (and even outside) and working on this game has always been a lot of fun and exciting. But you know time flies and working again on those playmats was also a nice way to reflect on my past self and unravel my creative process. My style has evolved a lot and if I were to create these characters now, they would be very different! But those new extended versions are maybe also a cocky reminder in some way to tell people : "Hey look! I'm the one who painted those characters first 15 years ago!! Remember?" I told you there is some pride here 🙂
Donny: What does it mean to you now, 15 years later, to have illustrated Magic's first Planeswalkers and some of the most important characters in the game's history?
Aleksi: I'm quite proud obviously and thankful. I've built a really great relationship with Wizards of the Coast and the team there. With people I could talk about as friends. I sometimes wondered how they picked my name for working on all those first Planeswalkers in the first place. They could have asked different artists for having a different vibe for each of them. So yes I'm thankful. And these characters have appeared on so many other prints and materials since. It's humbling too. They also evolved and so many incredible artists did their own interpretation of them. 15 years after I created her, Chandra appeared on the ad for the upcoming Netflix show! Wow!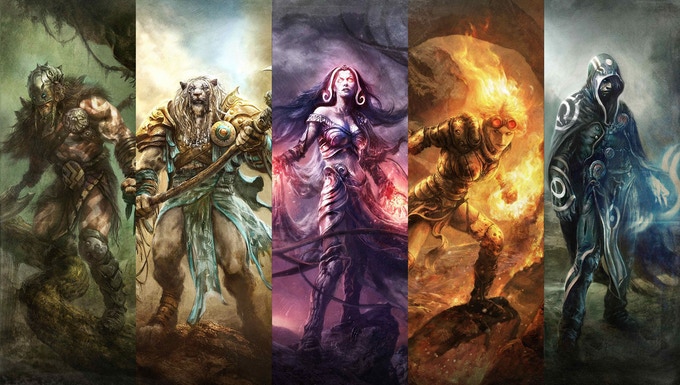 About the Artist:
Aleksi Briclot has created nearly 100 illustration for Magic: The Gathering since he began with the game in 2004. From basic lands to legendary Eldrazi, he has helped bring the world of Magic: The Gathering to life over the last nearly two decades to fans and players around the world.
About TCA Labs:
The Crowdfunding Agency is a uniquely set-up service whose mission is to empower tabletop games creators and support their crowdfunding campaigns from its preparation to the rewards delivery, leveraging our team's experience in this exercise, mitigating the risks for the backers, and maximizing the opportunity for the creators.
This article contains referral links. Special thanks to Aleksi Briclot, and to Caroline Imbert of The Crowdfunding Agency for the opportunity to cover this campaign.