On Wednesday September 29, 2021, Johan Grenier's pair of works for the double sided Day/Night Innistrad: Midnight Hunt were sold on the MTG Art Market for $6,500 and $25,000 respectively, both a new record for the artist and believed record for a Magic: the Gathering token artwork.
Day and Night are both works of oil on Masonite board, and each measure 35 by 45 centimeters, just slight smaller than the standard 14 inches by 18 inches sizing often seen. They were commissioned for a double-sided token for Innistrad: Midnight Hunt, used to signify the "mode" of Day or Night on the table during gameplay.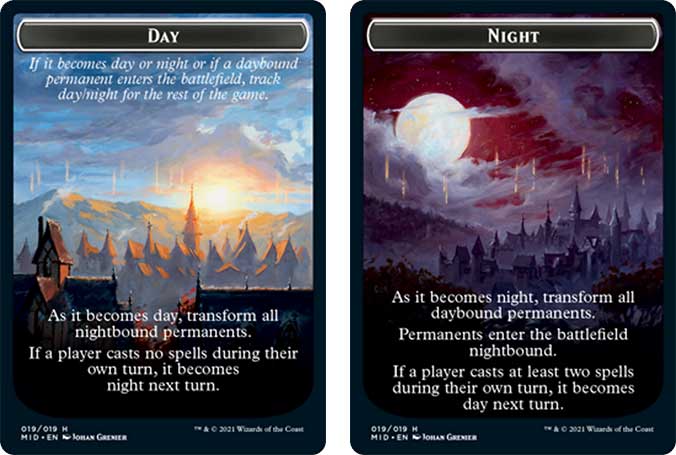 Grenier has recently made the shift to completing his Magic commissions traditionally, and even with these two works and his other cards in the set, he has done less than a dozen traditional paintings for Magic as of the writing of this article.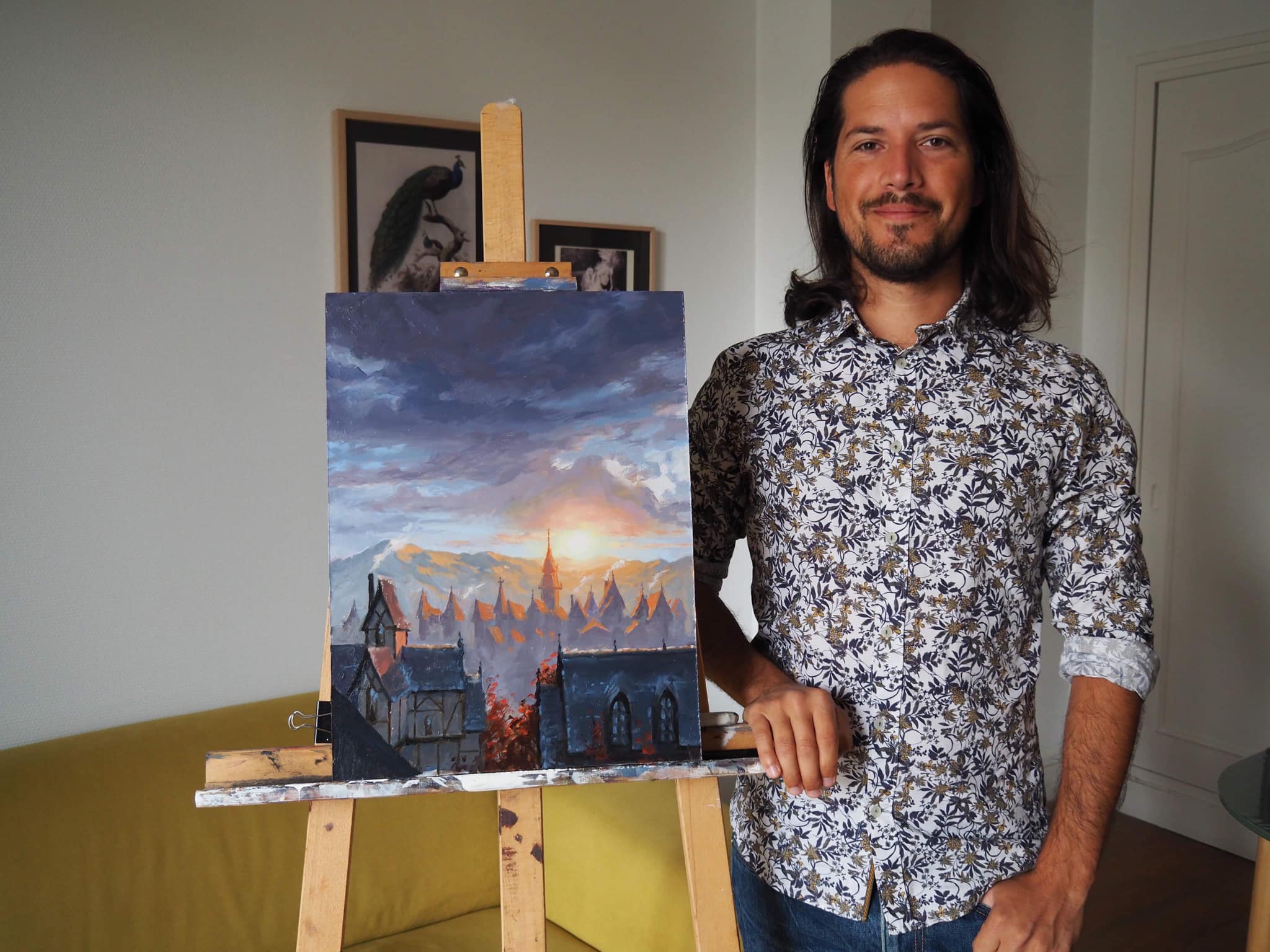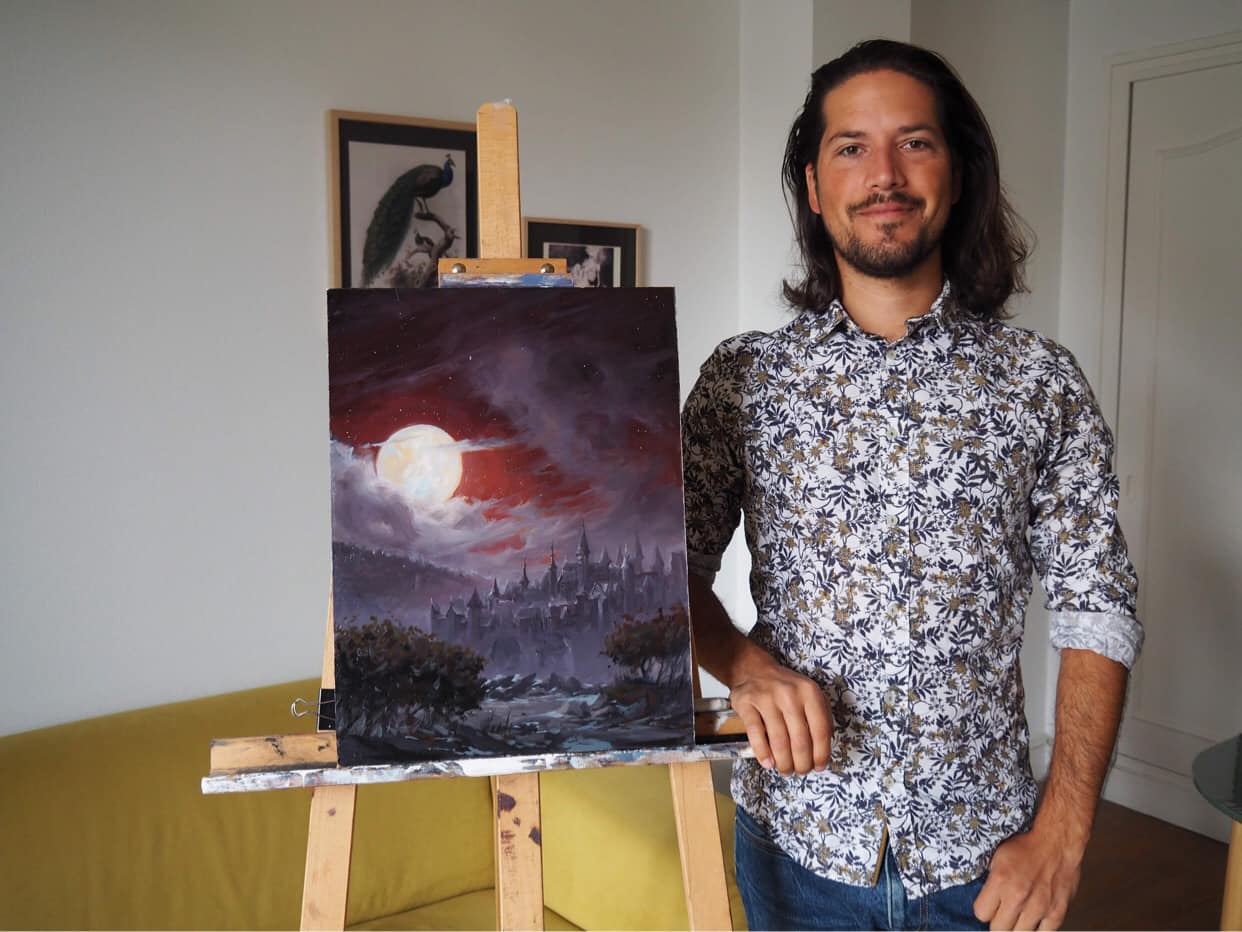 The original artwork was made available for sale by Mark Aronowitz acting as agent for the artist, to be sold via seven day auction on the MTG Art Market on Facebook. The opening bid for each piece, auctioned together but sold separately and ending a half hour apart, was $3,000.
Each work garnered several bids in the opening hours. As night fell the first evening a private bidder placed a $6,000 bid on each piece, all but double the current price. The paintings would remain there until the closing hours.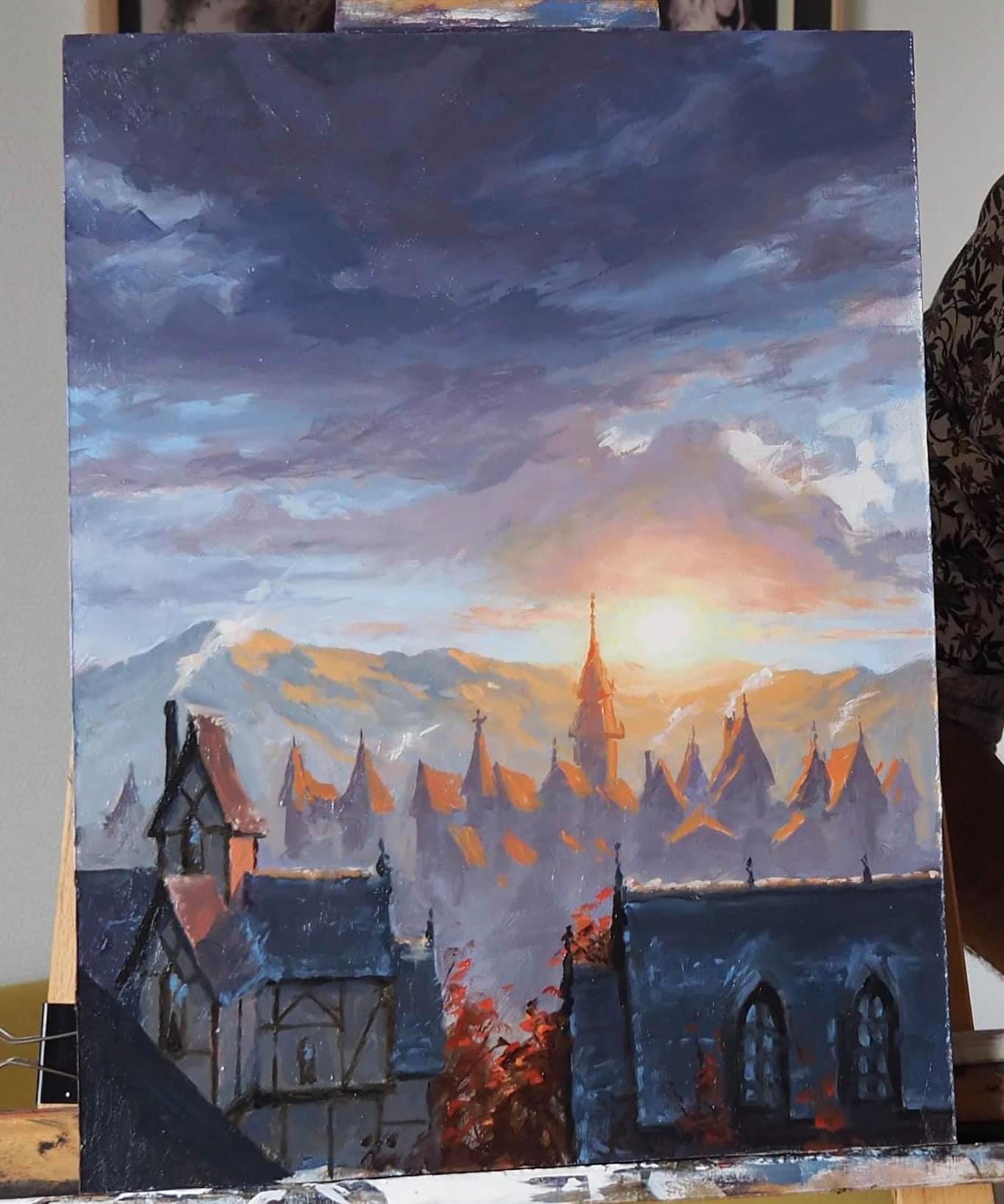 In the last half hour, a second private bidder placed a $6,500 bid on each. That would win the Day, but the Night was dark and full of terrors yet to come. That bid incited a back and forth bidding war that lasted near an hour between the two private bidders, with the original bidder emerging from the moonlight victorious. It appears these painting will not stay together.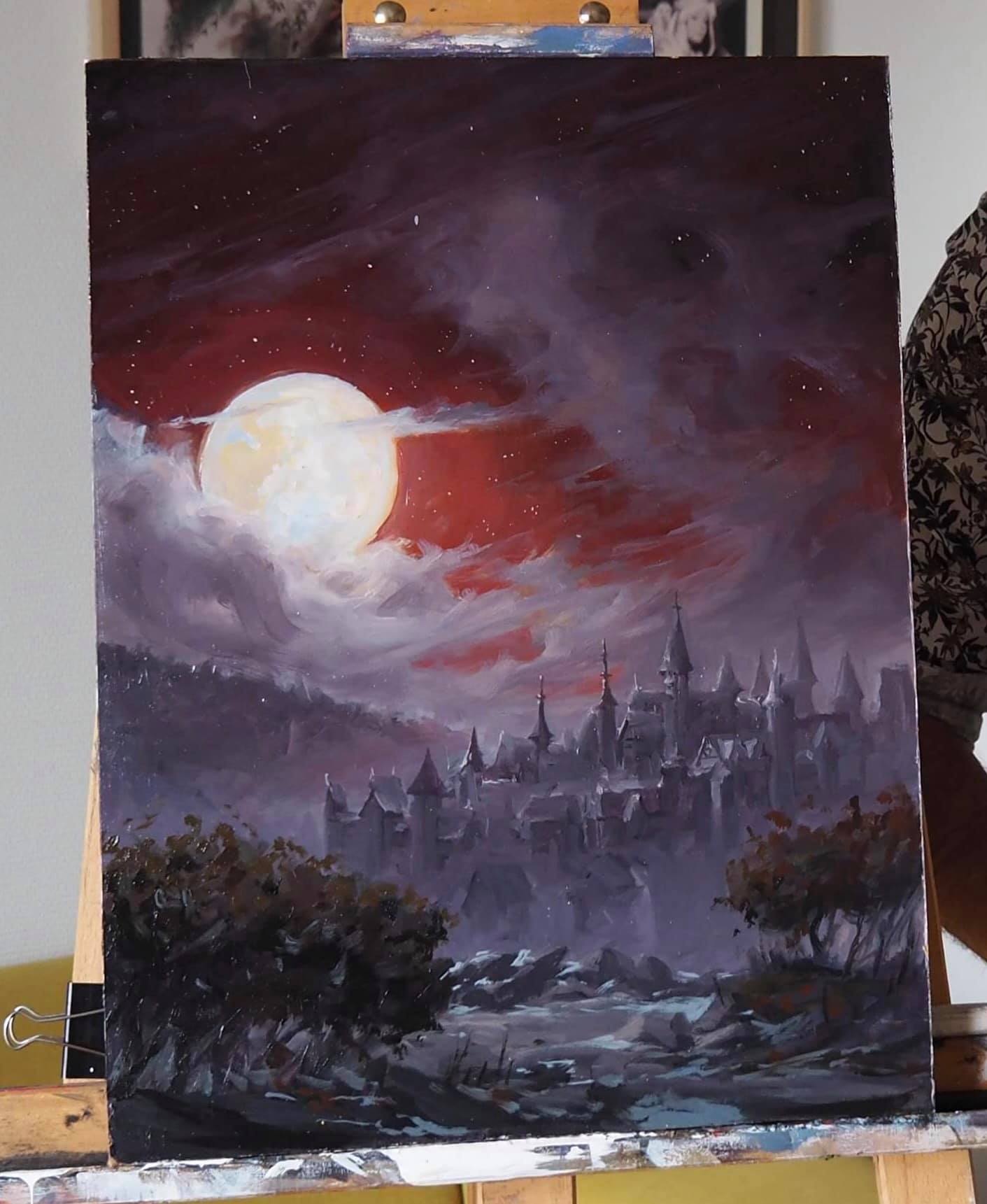 It's perhaps unusual for token artworks to perform so strongly at auction; but because these were the essence of what this set was about, the changing of Day into Night, and the impact it's had on this setting, they both finished in fantastic fashion. A hearty congrats to Johan Grenier on the sale. I think I speak for everyone in saying we're looking forward to whatever traditional work you have on the horizon.