At this year's Los Angeles Art Show, which opens on July 29 and runs through August 1, 2021, the gallery Rehs Contemporary will be exhibiting a dozen paintings by Dave Palumbo created for the 2020 Marvel Masterpieces set by Upper Deck Entertainment.
Marvel Masterpieces 2020 is the most recent premier trading card set from Upper Deck Entertainment in the semi-annual Marvel Masterpieces line. What makes the Marvel Masterpieces sets special? Each is illustrated by a single artist only, and for the 2020 collection a master of imaginative realism, Dave Palumbo, was chosen to reimagine the Marvel universe and its characters with his artistic vision.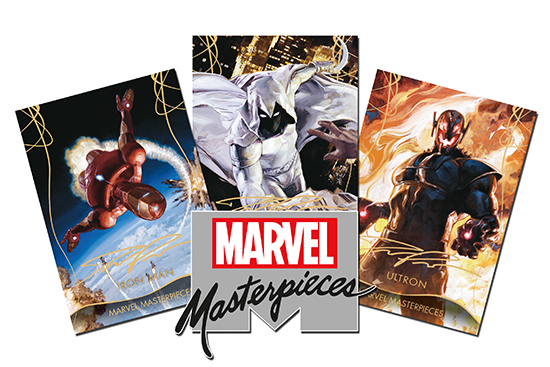 More than 100 of the 135 final paintings were sold in waves during late 2020 following the set's announcement and release, and Rehs was able to acquire nine for future exhibition. While Rehs Contemporary represents Palumbo in some of his other work, these works are sold by the gallery only, and not on behalf of the artist.
The available final paintings, all sold framed, include five at the 12 inch by 16 inch size:
And two at the larger 18 inches by 24 inches:
Two additional works from the Rehs Collection will also be on display: one will be for sale, and the other Not For Sale at this time.
They will also have three of the five inch by seven inch oil on board preliminary paintings that Dave uses during his painting process:
More information on these artworks is available from Alyssa Rehs at Rehs Contemporary. If you are in the Los Angeles area this weekend, this show is not to be missed; these paintings are simply breathtaking in person, and well worth the trip.
Dave Palumbo is an award winning fine artist and fantasy illustrator, with clients ranging from Wizards to the Coast to the Folio Society. In addition to more than 100 works for Magic: The Gathering, he most recently illustrated the 135 piece 2020 Marvel Masterpieces set for Upper Deck Entertainment, his largest project to date.
The L.A Art Show: Modern & Contemporary is considered the most comprehensive contemporary art show in America, comprising more than 120 galleries from 20 countries encompassing 200,000 square feet of exhibition space. Held at the L.A Convention Center, the show's 26th iteration runs from July 29-August 1, 2021.
Rehs Contemporary is a division of Rehs Galleries, directed by Alyssa and Lance Rehs since 2013. The New York City based gallery is one of the top contemporary art galleries in the world, and exhibits and sells the best in contemporary art to collectors around the world