On Tuesday June 1, 2021, the original painting for Steve Argyle's Squirrel Sanctuary, the artist's first traditional painting for Magic: the Gathering, was sold at auction on the MTG Art Market for $19,000.
Squirrel Sanctuary by Steve Argyle is a work of oil on backed aluminum and measures a substantial 20 inches by 30 inches. It was commissioned for Magic's much heralded summer set Modern Horizons 2 and is the artist's first foray into completing his Magic: the Gathering work traditionally! The card has only a few digital highlights, but is otherwise done completely in oils.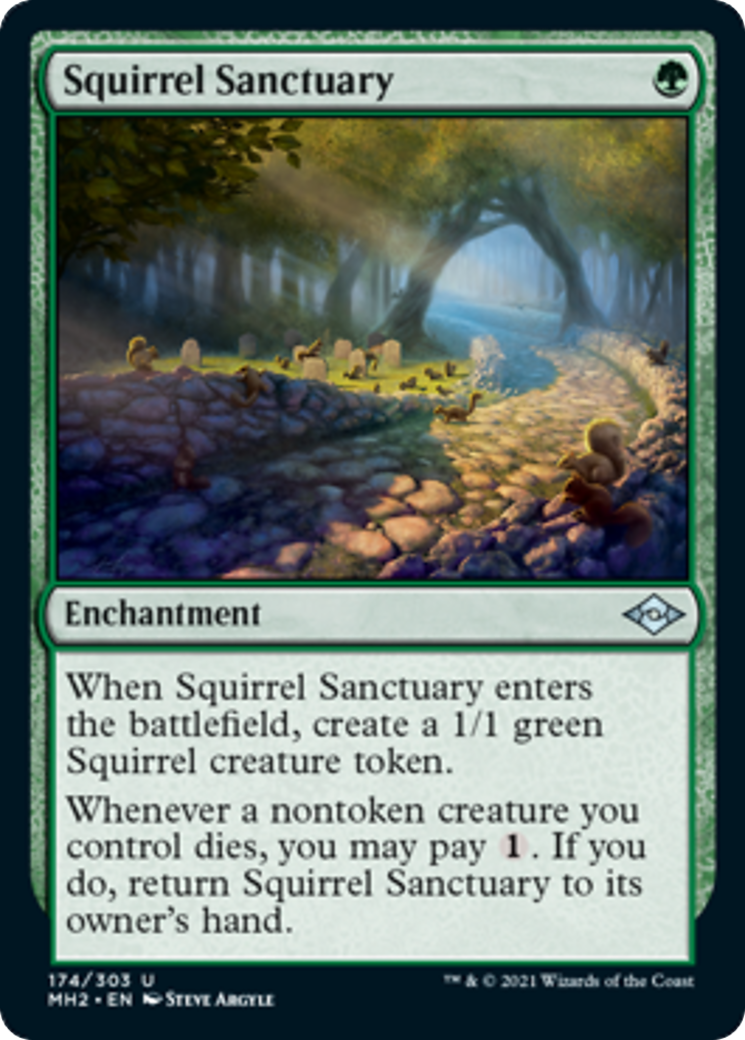 The auction was run on the MTG Art Market Facebook group, with agent Jeff Ferreira representing Argyle for this first traditional MTG auction. The opening bid was set at $5,000, met instantly, and ignited bidding that continued steadily throughout the next several days. With eleven hours to go the bid was $11,000, but it was not quite finished yet.
Inside of an hour the bidding pace and increments rose dramatically, as the auction now moved by 500s as an increment. A $1,000 advance to $19,000 would knock out all other bidders, and the work was hammered sold to a collector bidding privately.
This is a huge sale for the artist, and proper encouragement to work traditionally where the commission and time allows. Congrats Steve on the huge sale, and I hope it's not the last time we see you put paint down!
Stay tuned for more Modern Horizons 2 Art Market Minutes, only on Hipsters of the Coast.