On Monday June 21, 2021, the original sketch for Dakkon, Shadow Slayer by Richard Kane Ferguson was sold via auction on the MTG Art Market for $19,000. It is the highest price realized for a sketch of an original piece of Magic art, though it does appear as a printed "final" artwork on a card of its own on as part of the Sketch Showcase series.
The sketch for Dakkon, Shadow Slayer by Richard Kane Ferguson is a work of graphite on archival Bristol paper, and was used for the Sketch Showcase series of the just released supplemental set Modern Horizons 2 for Magic: the Gathering. This re-imagined addition of Dakkon gave RKF a chance to redesign a character he first illustrated near three decades ago, and both his final painting and this sketch were published within the set.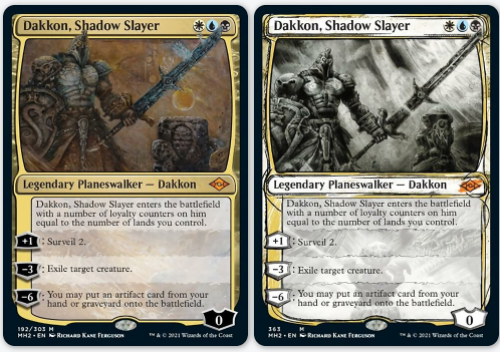 The auction, like it's painted counterpart, was managed by the artist's agent Mark Aronowitz on the MTG Art Market on Facebook, and they sought a $2,500 opening bid. Before the East Coast went to sleep that first night, the sketch was at $4,800, and would be far from finished!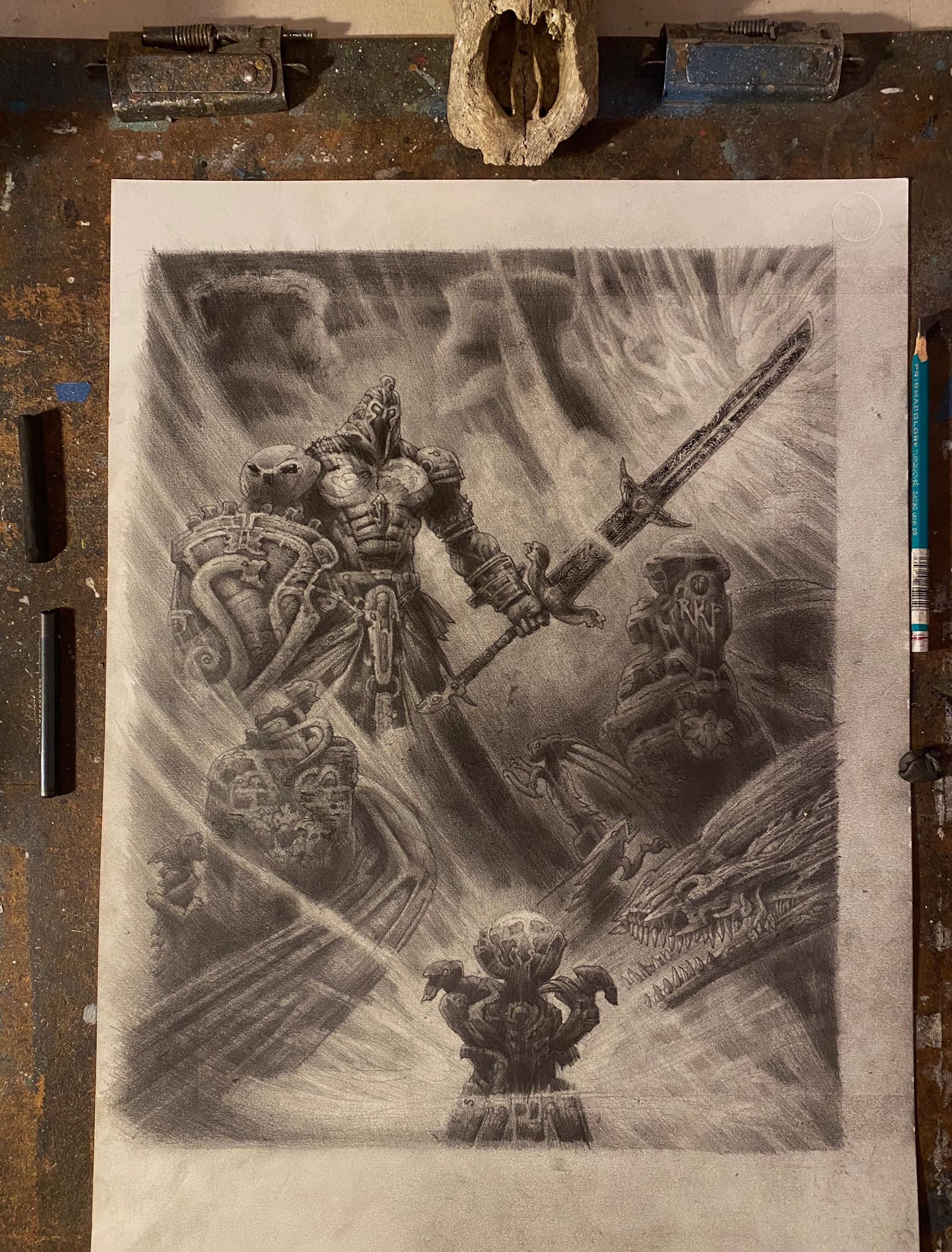 The work climbed slowly through the week, and with just under a half hour to go, sat at $9,100, an already impressive price even for a sketch of such a known character. It would take nearly an hour past the scheduled auction end to finish the sale, but when the final sword stroke fell, one private bidder stood alone at an unbelievable $19,000. As mentioned before, this is believed to be a record for an original Magic: the Gathering sketch, but the work being printed on an actual card was no doubt a factor in its final price (as opposed to a sketch being a preliminary work only).
You can read more about the return of Richard Kane Ferguson to Magic: the Gathering in the Art Market Minute covering the sale of the painting for Dakkon, Shadow Slayer that sold in May 2021 for $31,000.