On Sunday May 23, 2021, the original painting for Bruenor Battlehammer by Wayne Reynolds sold for a fantastic $26,000 via auction on the MTG Art Market. The card is set to appear in Magic: the Gathering's upcoming Dungeons & Dragons crossover set, Adventures in the Forgotten Realms, this July.
Bruenor Battlehammer by Wayne Reynolds is a work of acrylic on artboard and measures 10 inches by 14 inches, much smaller than the other Magic/D&D works we've seen so far but a much more common size for the artist. It does retain a bit of damage to the bottom left corner sustained in a studio move, but that seemed to have no impact on the final price.
Bruenor was commissioned for the soon to be released Adventures in the Forgotten Realms expansion that will be released July 23, 2021. As a character, he is a male dwarf and most notably the King of Mithral Hall and longtime companion to Drizzt Do'Urden (whose own painting sold for $155,000 a few days ago). He appears in more than a dozen of the Forgotten Realms novels by R.A. Salvatore, and the book chronicle from than 50 years of their traveling adventures. He was high on the list of characters fans anticipated being included in this set.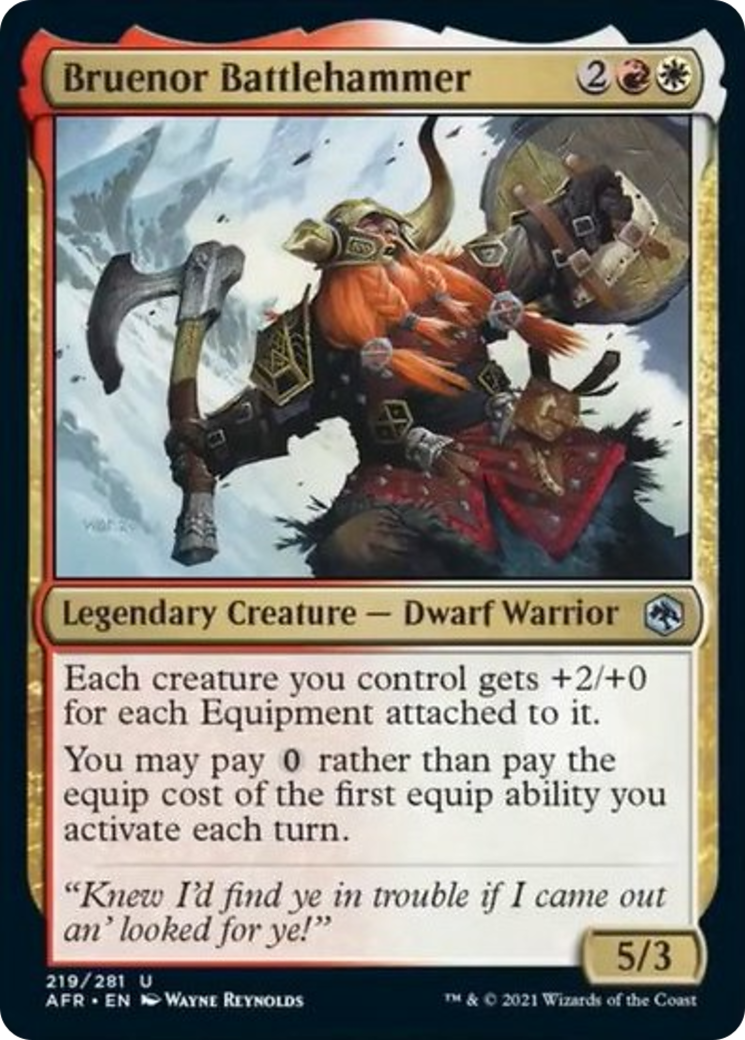 The auction for the original artwork was run by Vorthos Mike acting as agent for the artist, and the sale sought an opening bid of $8,000 to get things started. It was met quickly, and would stand until the final day until the auction had around ten hours to go.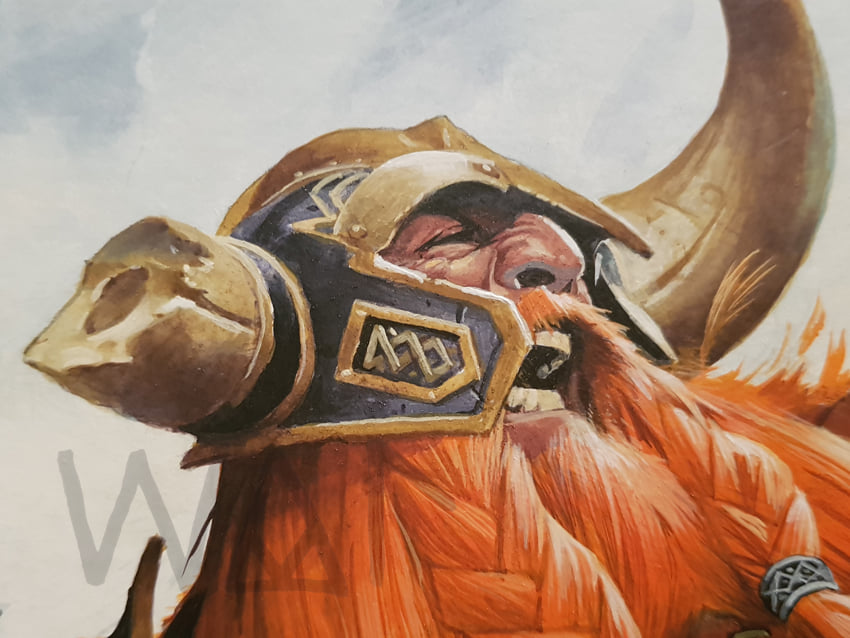 It seemed that this particular bid triggered continuing activity, as through the afternoon both public and private bids followed suit. With five minutes to go it was finally time to get out the popcorn, as 33 bids were placed over the next 45 minutes and the work pushed forth to a final price realized of $26,000, an incredible result for art and artist.
Bruenor Battlehammer joins a group of high achieving artwork from this new, not even released yet set, and we'll be tracking as much of this meteoric rise in Magic art as humanly possible. Stay tuned for more Adventures in the Forgotten Realms Art Market Minutes, only on Hipsters of the Coast.