On Thursday April 22, 2021, the original pencil sketch and a 1/1 canvas print for the Strixhaven: School of Mages Mystical Archive Counterspell by Lena Richards was sold for $3,700 on the MTG Art Market on Facebook.
Counterspell by Lena Richards is a digital artwork commissioned for the Mystical Archives, a special subset of Magic: the Gathering's newest set, Strixhaven: School of Mages. While no physical final work exists, the original pencil sketch was offered alongside a 1/1 canvas print, never to be printed in this medium and this size again; this is as close to a unique final traditional artwork as is possible.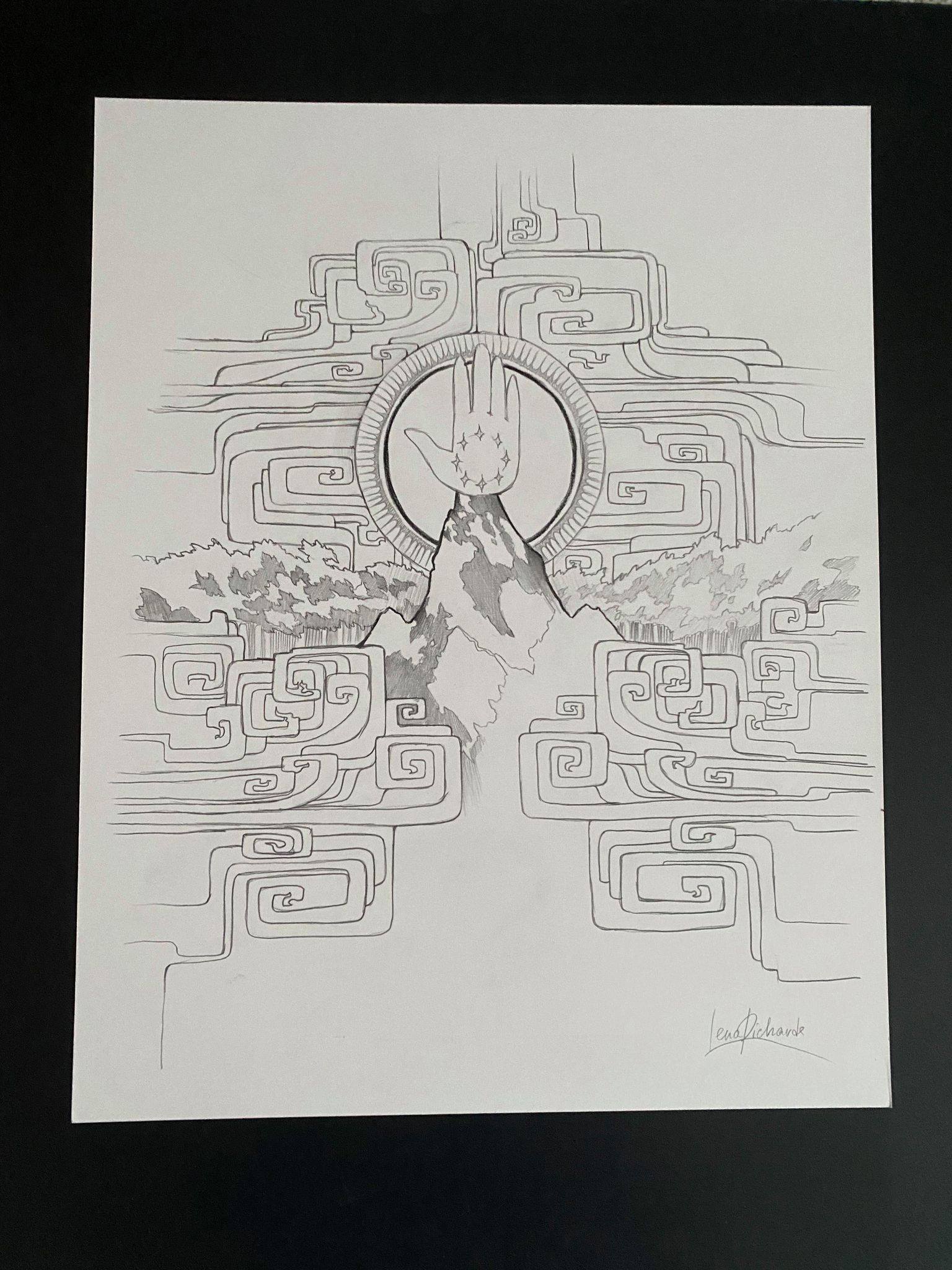 The auction was run on the MTG Art Market by Vorthos Mike acting as agent for the artist, and $500 was set as the opening bid ask. It was unsurprisingly met immediately, and by the end of the first day the combo sat at $1,500 with a private bidder.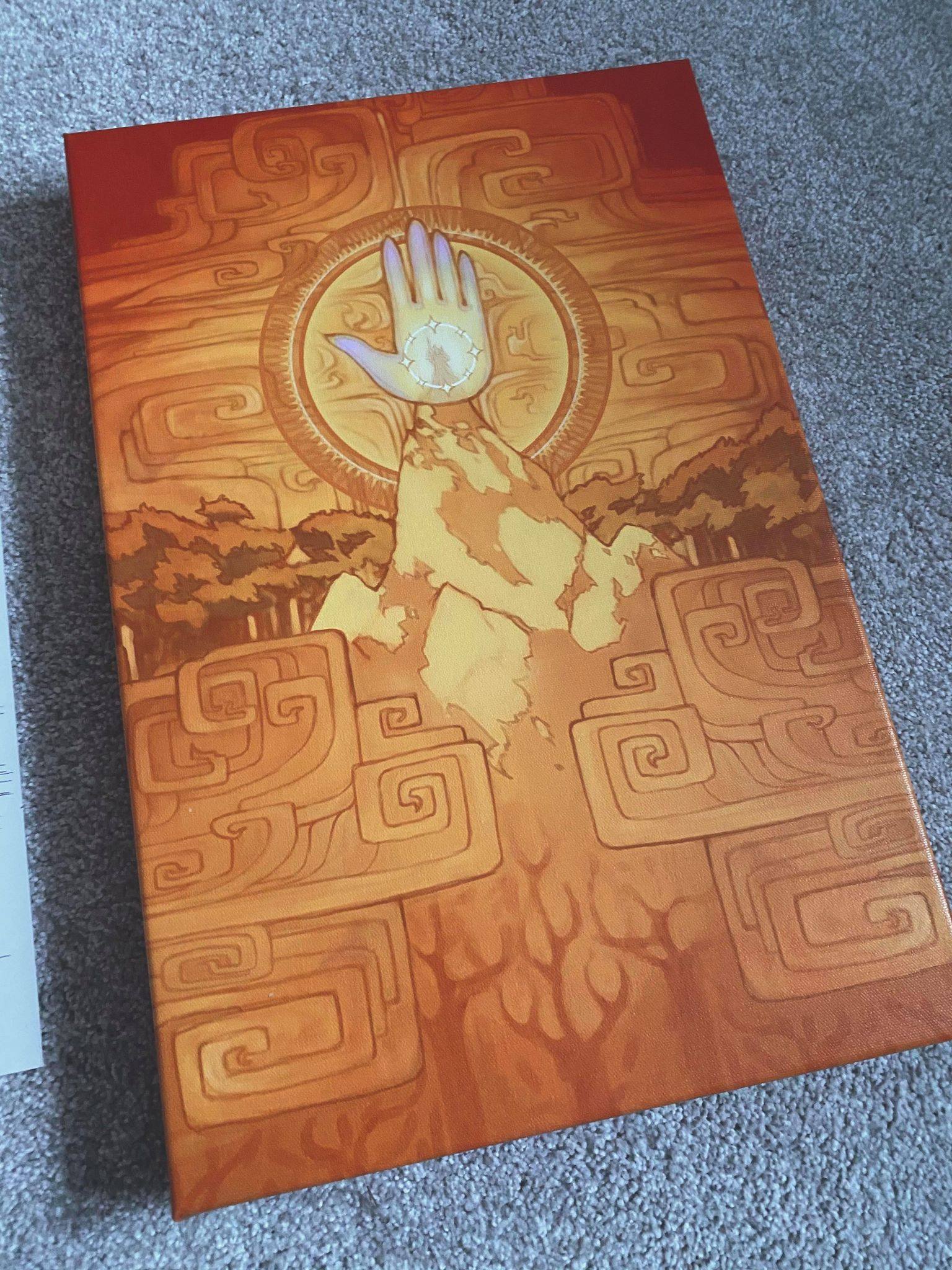 As is often the case, the pace of bidding increased substantially as time began to expire, with both public and private bidders advancing the sale until a private collector took home this package at $3,700.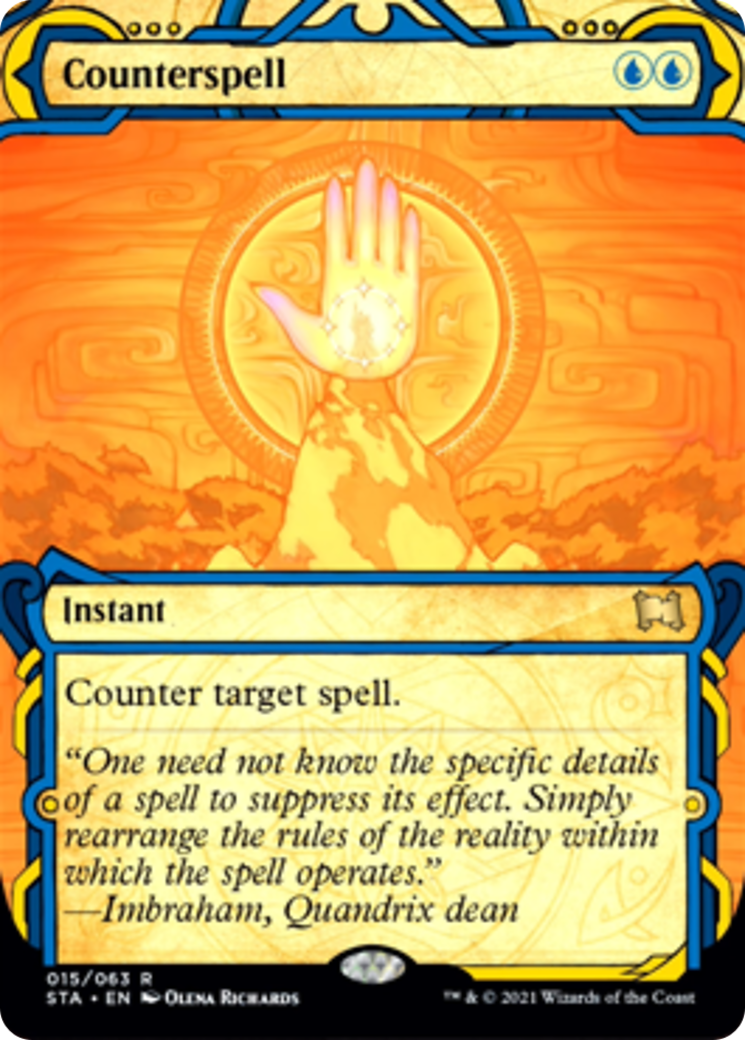 Counterspell has been around since Magic's inception, first appearing in the very first expansion Limited Edition Alpha back in 1993. This newest version by Richards distills the card to its essence, a (dis)embodiment of "no", and is the twelfth and freshest work of this long standing staple of the game.
About the Artist:
Olena "Lena" Richards has illustrated 15 cards for Magic, including three Mystical Archives cards for the just released Strixhaven: School of Mages.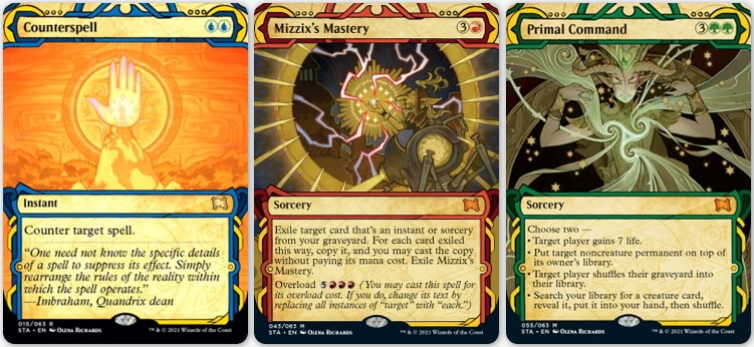 She was responsible for quite a bit of concept art for this latest set that can be seen on her Twitter and Instagram, and I expect to see even greater things in the future from this rising rockstar of art.