On Sunday August 4 2019, Filip Burburan's "Mountain," the second auction for basic land painting from the upcoming expansion Throne of Eldraine to end, was sold for $3,075 on the MTG Art Market. One week later, five of the six associated sketches were sold in the same manner and venue for a total of $1,000.
"Mountain" by Filip Burburan is a work of oils on board measuring an larger than usual 15.9 inches by 21.7 inches, commissioned for the brand new Throne of Eldraine expansion releasing in October 2019. It is the artist's very first commission for a basic land. Throne of Eldraine was officially previewed at San Diego Comic Con, where over twenty pieces of art from the upcoming set, including what is thought to be the cycle of basic lands, were revealed at a convention panel as well as on Twitter.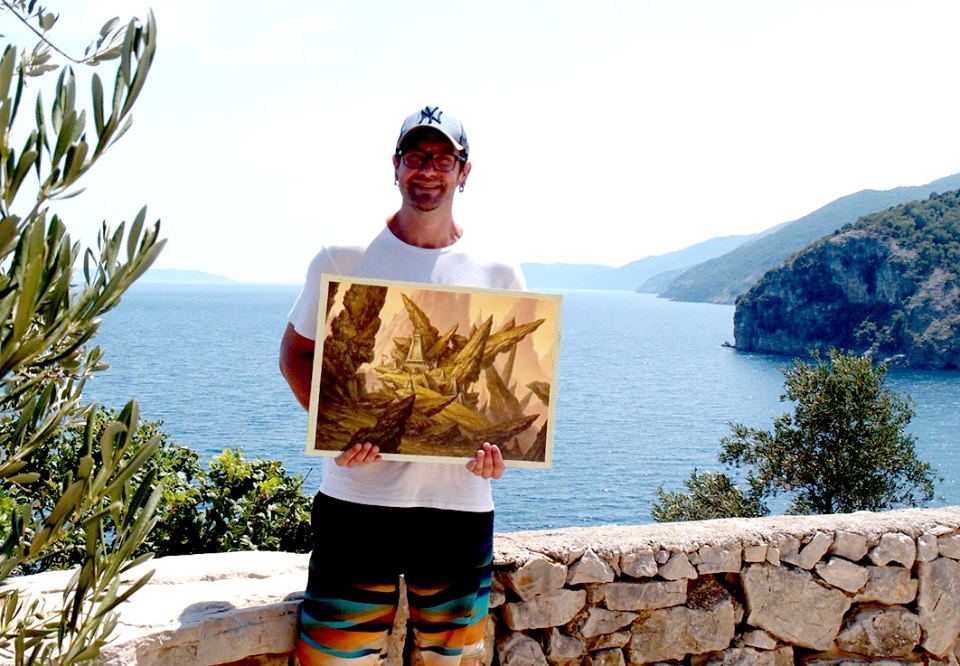 The six day auction was run by Vorthos Mike acting as agent for the artist, and realized a final price of $3,075, a respectable top bid and a fantastic opportunity for a collector to affordably own an original basic land painting. According to the artist, the little buildings so have particular significance to Eldraine, but we won't know more about them until much closer to set release.
One week later, the final sketch and suite of unused preliminary sketches for the work were also offered on the MTG Art Market, with the final sketch seeking a $500 opening bid and the rest of the group, a lot of five, a combined $1,000 bid.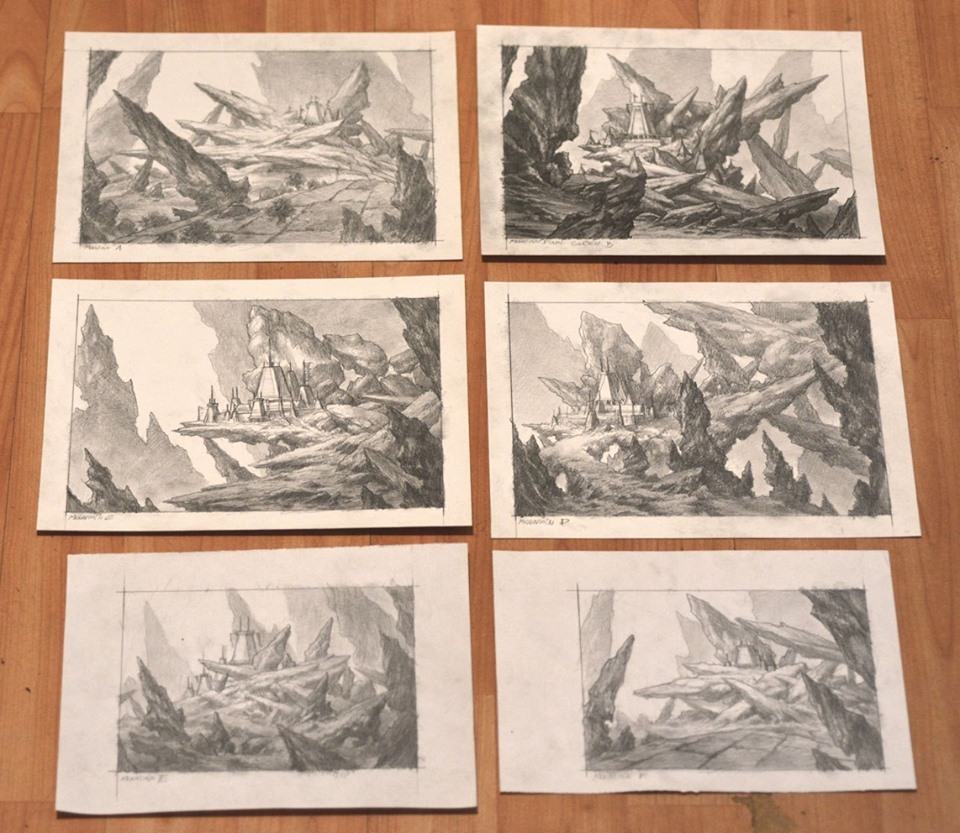 A group of collectors worked together, each choosing one sketch of the five prior to bidding, and won the group at the opening $1,000 bid. The final sketch went unsold at the time of the auction, and may be available from artist and agent.
This slideshow requires JavaScript.
Alternate Sketches for Mountain by Filip Burburan, sold together as one lot
Filip Burburan has illustrated 75 cards for Magic so far over his five year career with the game. Known for his fantastic creatures and dinosaur inspired dragons, it's exciting to see the artist branch out into landscapes. I for one certainly hope this is not his last.