As part of today's Magic Rivals League and Players Tour announcements, Wizards of the Coast also revealed that it was delaying Magic: the Gathering's 2019 World Championship until February 2020. It was originally scheduled to take place in December 2019.
The 2019 World Championship
The World Championship is the highest level tournament in Magic with 16 players competing for a $1 million prize pool. The 2019 World Championship will feature the previous World Champion, plus all seven winners of 2019's Mythic Championships, as well as the Top 4 Magic Pro League players and Top 4 Challengers.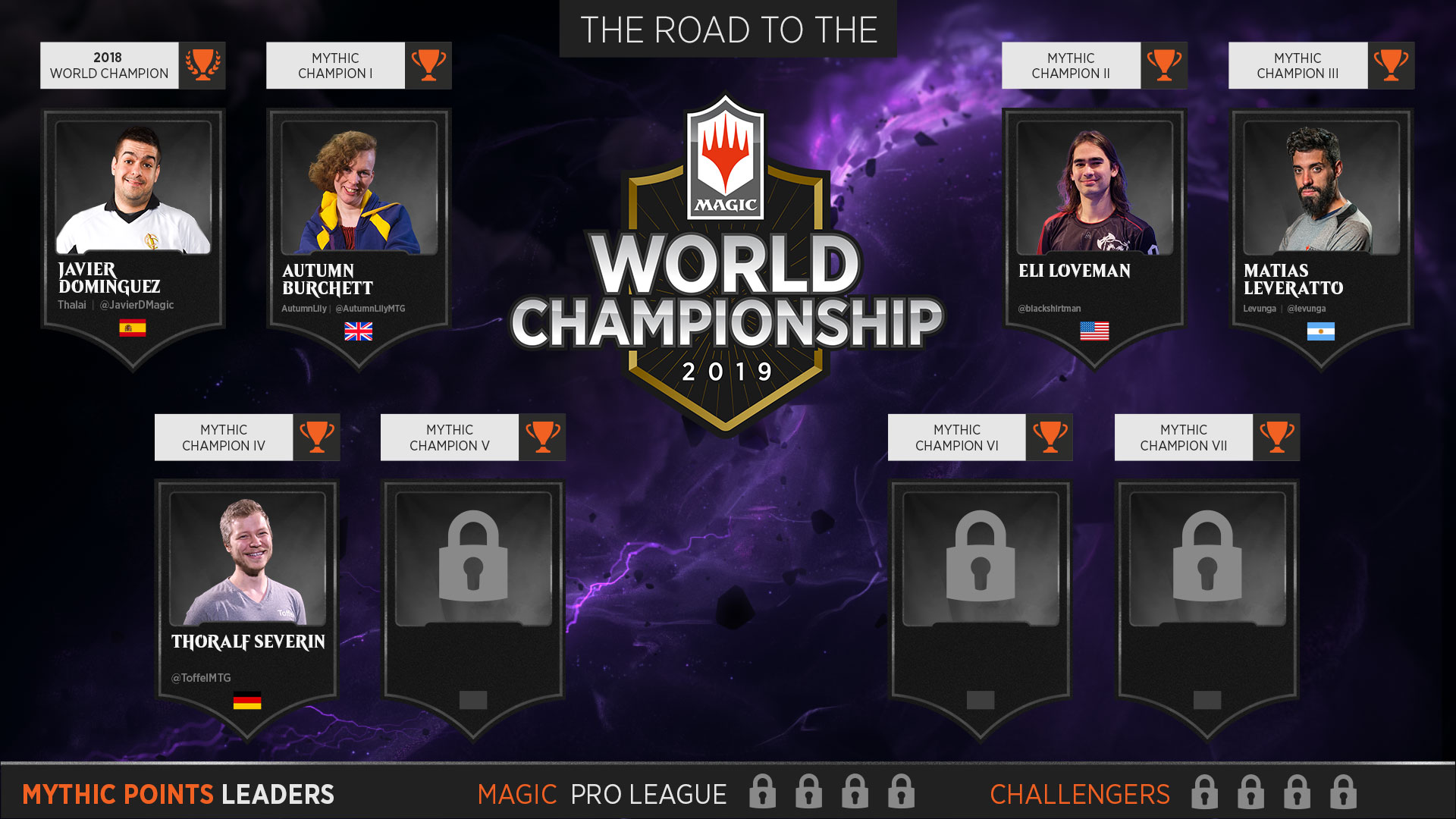 As of today, only five of the 16 slots for the 2019 World Championship have been filled. Javier Dominguez is the reigning world champion, while Autumn Burchett, Eli Loveman, Matias Leveratto, and Thoralf Severin won Mythic Championships I-IV, respectively.
The remaining slots will will be awarded to the winners of the final three Mythic Championships in 2019, and the Top 4 Mythic Points earners in the Magic Pro League and among the Challengers.
World Championships Going Forward
The timing of seasons will change as Magic transitions to its new Organized Play structure. The 2019 season ends in December 2019 and will be followed by a shortened seven-month season from January through July 2020 that will not have an associated World Championship. Magic will return to year-long seasons after that and the 2020-2021 season will feature a World Championship at the end of that season.
The 2020-2021 World Championship will be very similar to the 2019 World Championship. It will award $1 million in prizes and will feature the winners of the three Players Tour Finals and the winners of the three Mythic Invitationals. Information about additional slots will be announced ahead of the 2020-2021 season.