On Wednesday June 26th, 2019, both original works for Bloodsoaked Altar and its associated Demon token by Sidharth Chaturvedi were sold on the MTG Art Market for $8,000.
Bloodsoaked Altar is a work of oil on canvas panel measuring 11.8 inches by 15.75 inches, and its complimentary Demon token, a larger work of oil on canvas, is 16 inches by 20 inches. It's not every time that an artist gets to paint the token created by a card they also painted, and in this case we even see the Demon's face repeated in the parent work. Both works were commissioned for Magic's Core Set 2020 expansion.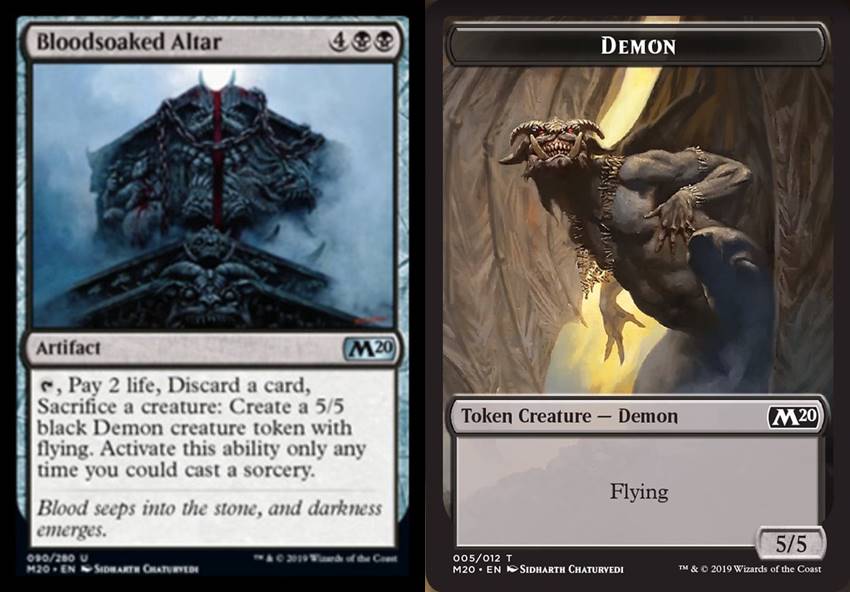 Once both of these works were spoiled, the artist's agent Vorthos Mike posted them to the MTG Art Market and fielded initial offers over the weekend of June 22-23. A ground-floor bid of $1,000 each was offered, and when nothing satisfactory came in privately either, an auction began with a $1,000 opening bid ask for each work, or a combined $8,000 Buy It Now option.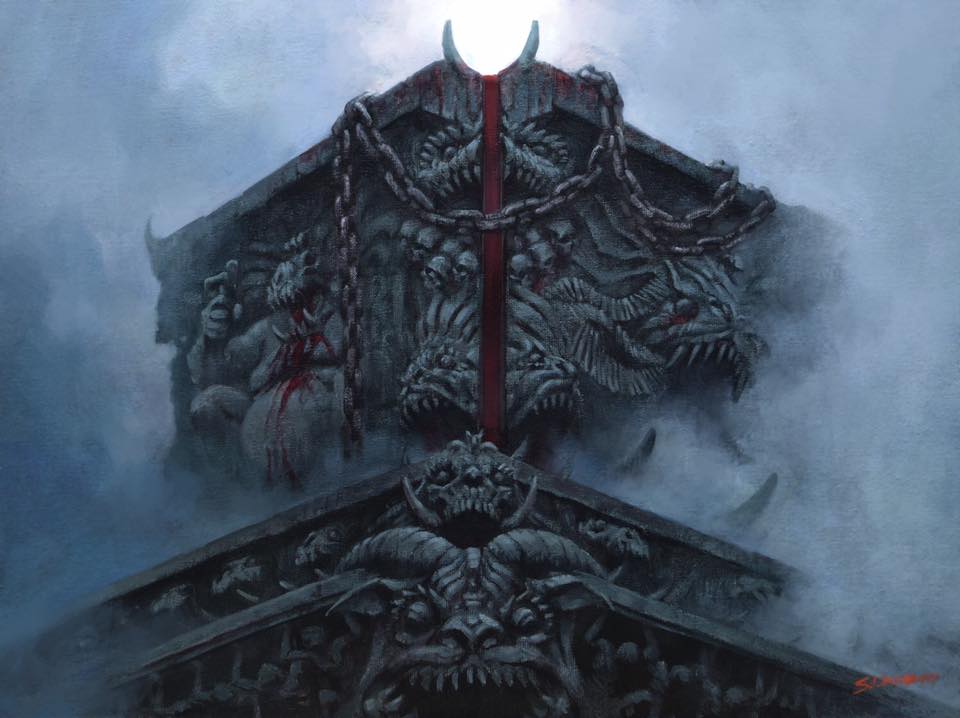 The $1,000 bid was placed on each work at 8 AM the morning of June 26 to begin the auction, but at noon the auction was stopped—someone had exercised the $8,000 But It Now, claiming both works and preventing the auction from advancing any further. It came as a bit of a surprise, but is a fantastic result for the artist and ultimately a good thing to see these works remain together.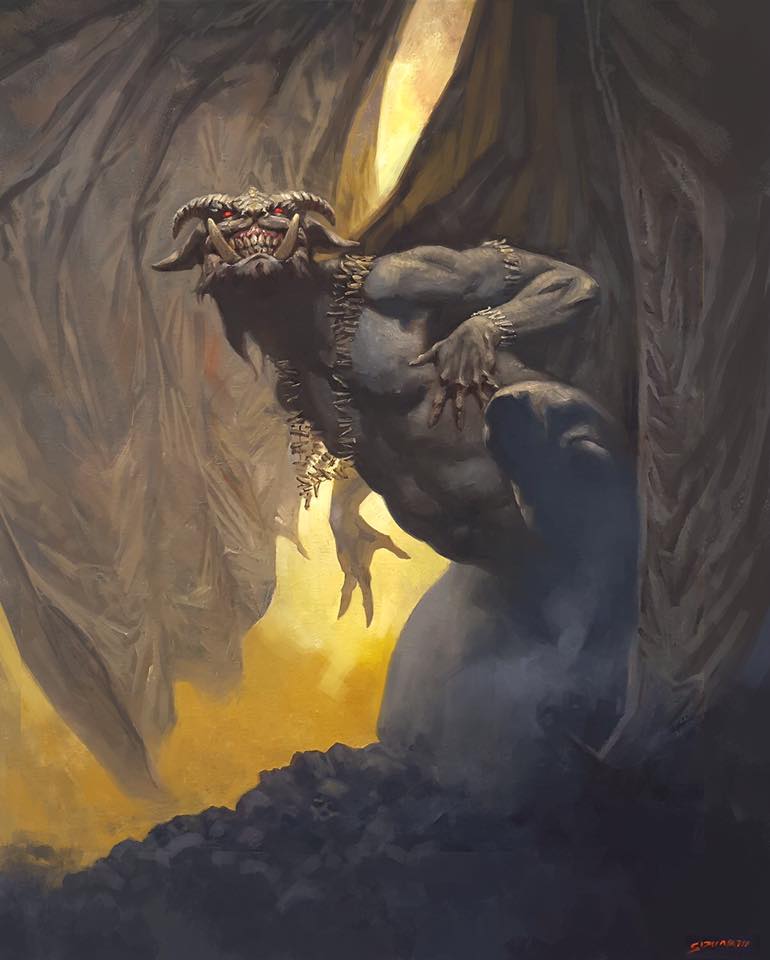 Sidharth Chaturvedi is nearing 50 pieces of illustration for Magic, and his recent traditional works have been garnering quite a bit of attention from collectors of Magic's original art. He works both digitally and traditionally, but the lion's share of his recent commissions have all been traditionally painted, and to great response.
He is an artist to watch, and I would expect a serious commission, and traditional painting, to be on the horizon for this rising illustrator.