The Swords of Rahn have returned, and the cycle is almost complete. On May 31st, 2019, the original painting for Chris Rahn's Sword of Truth and Justice sold for $7,988 on eBay, and a week later on June 9, 2019, his original painting for Sword of Sinew and Steel realized a final price of $8,035 in the same venue.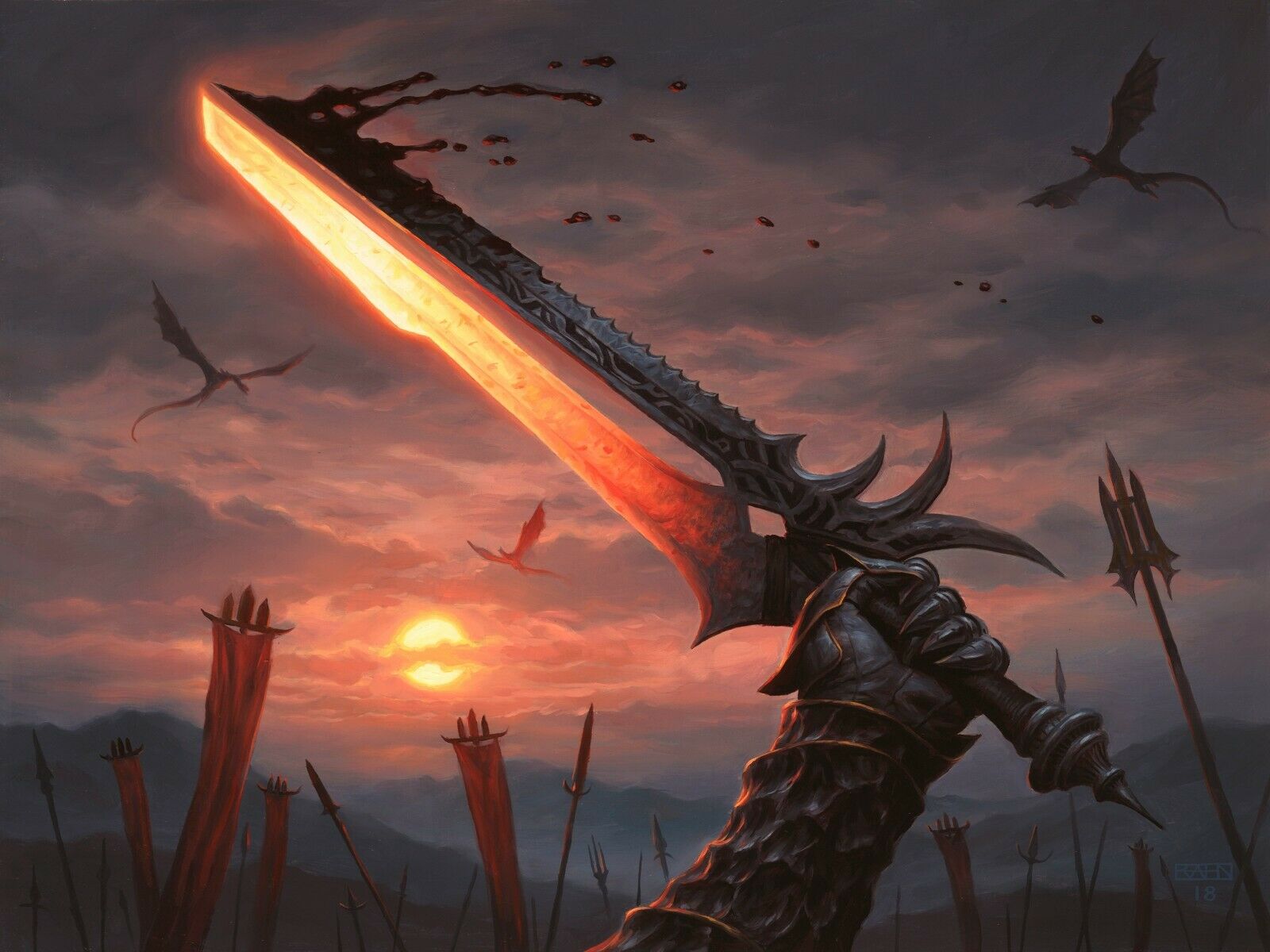 Sword of Sinew and Steel by Chris Rahn, oil on cradled gessoboard, 18" x 24"Both swords were commissioned for Magic's newest set, Modern Horizons, and are pieces six and seven in this cycle of swords illustrated by the artist. Each is an Equipment with abilities that correspond to the pair of colors it represents, and are almost all played in one format or another.
Chris Rahn has illustrated nearly 175 cards for Magic as of the writing of this article and is one of Magic's go-to artists for important and high-profile cards such as these. The initial set of three Swords (Body and Mind, Feast and Famine, and War and Peace seen below) released in 2010-2011 during the game's return to Mirrodin, and began Rahn's journey down this path of illustrating a sword in each color pair.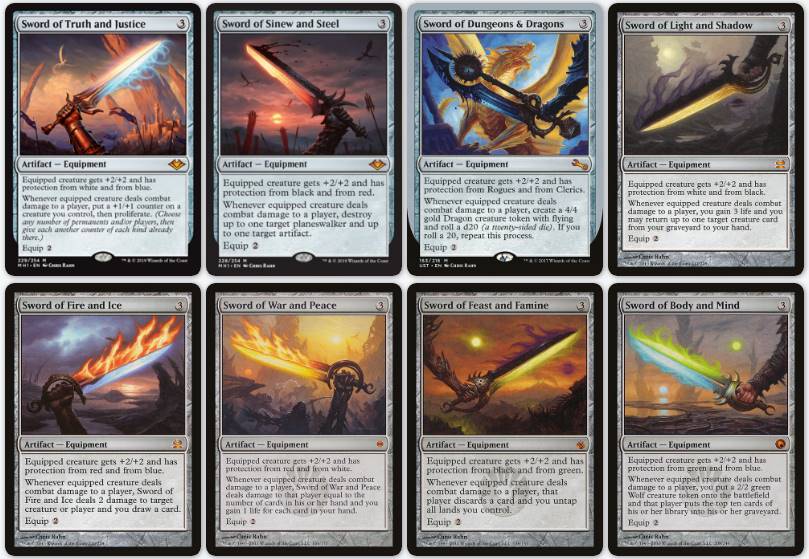 Remaining to be seen are the swords that represent the colors of Dimir: Blue & Black, Gruul: Red & Green, and Selesnya: Green & White. Will we see these in Modern Horizons 2? Or perhaps even sooner? Only time will tell, but whenever they appear, we can be almost be certain the one and only Chris Rahn will be tapped to illustrate them, finally finishing this decade long series of the Swords of Rahn.