This past weekend, a rare opportunity to own a pencil sketch by one of the game's most popular artists came to fruition. On June 8th, 2019, Magali Villeneuve's original pencil sketch for the brand new planeswalker from Modern Horizons, Serra, the Benevolent, sold via eBay auction for an a sensational $3,510 euro ($3,979.46).
Serra, a longtime part of the game, finally received her first Planeswalker card as a part of Modern Horizons, and Villeneuve was the perfect fit for the commission. While the artist finishes her paintings digitally, she does create traditional pencil sketches with the only caveat being they are very, very rarely sold. She decided to make this very special sketch available to the original art collecting community, and it was met with resounding interest.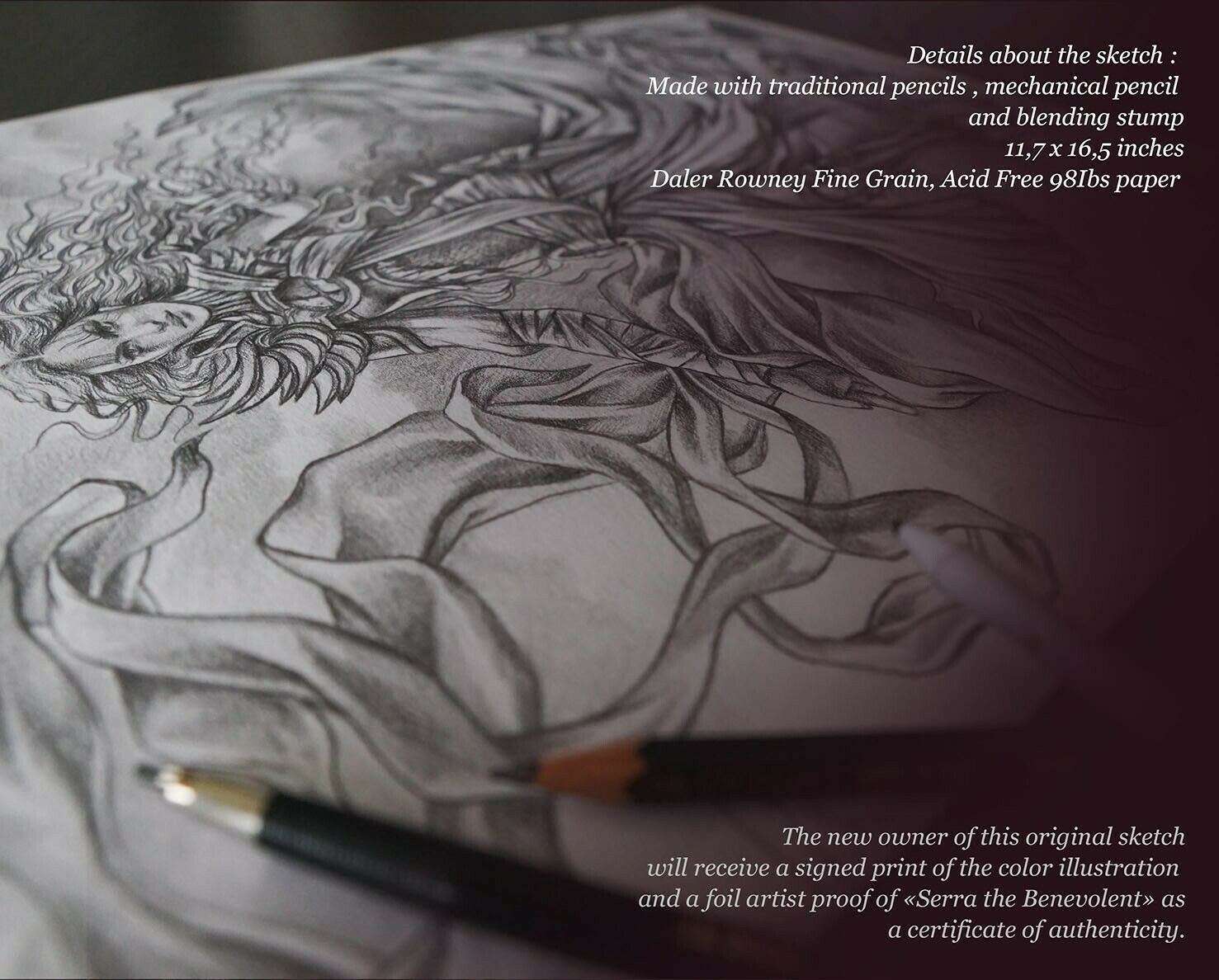 Nearly 100 bids were placed during the seven day auction from 19 unique bidders, making this one of the most sought after pieces of original art in recent memory. It's hard to say when another traditional Villeneuve sketch will be made available, and folks did not want to miss this opportunity.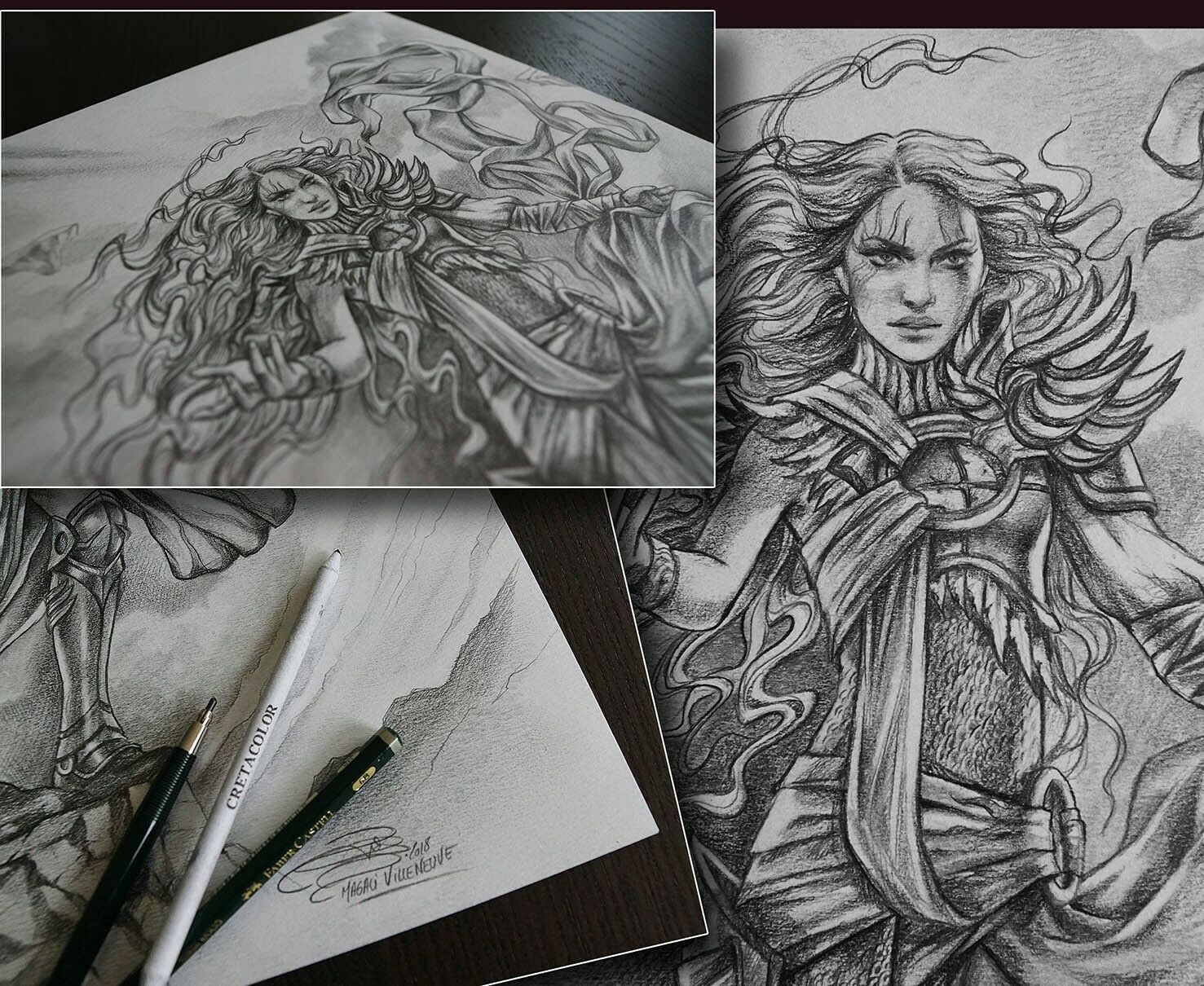 Magali Villeneuve has illustrated more than 115 cards for Magic. including a dozen planeswalkers and an incredible 30 legendary cards. Her work has become an integral part of the game, and stands to remain that way for a long, long time.