On Friday April 5th, the original painting for Fblthp, the Lost by Jesper Ejsing sold for $4,600 via private Facebook auction. The following week, the color study and sketch for the same work were sold on eBay for $679.69 and $325.00 respectively.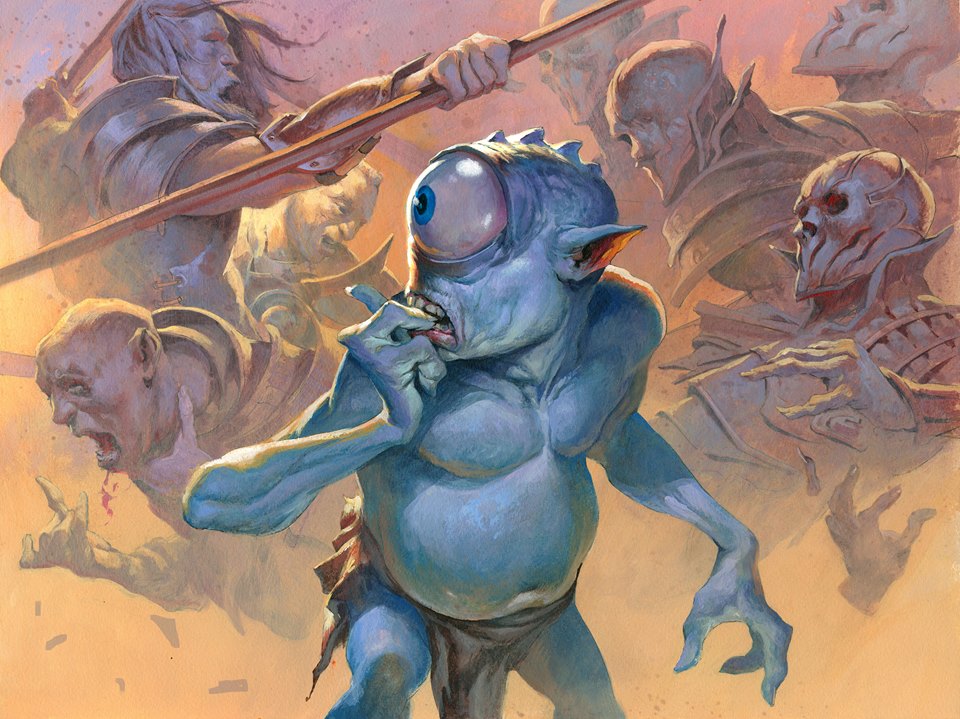 The Facts
Fblthp, the Lost by Jesper Ejsing (pronounced yes-per eye-sing) is a work of acrylic on Langton watercolor board measuring 12 inches by 16 inches. This is a standard size and medium for the artist, even down to the particular type of board he paints upon. The color study is acrylic on printing paper measuring standard A4 size, or 8.27 inches by 11.69 inches, and the sketch is approximately 9 inches by 12 inches, pencil on paper.
While the title character has been seen in a handful of card throughout Ravnica's history, this commission for War of the Spark is the first time Fblthp has gotten his own card. I expect it to see play, especially as a fan favorite Commander once the set is released. Combinations of cards featuring our little blue friend exploded across the internet as soon has it was revealed.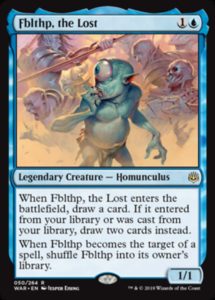 The Hammer
The painting was sold via Ejsing's often-used private Facebook Messenger auction. Anyone can join, but you must comment or ask to be added to the thread. Over 50 people would come and go through the duration of the short, three day auction. The work opened at $2,500, jumped to $3,000, and then to $3,500, all before 8 A.M. on the first day. Bidding quieted until the final hour, when three different bidders raised their digital paddles in pursuit of the paintings. The final price would stand at $4,600, sold to a known collector at add to his growing portfolio of Magic and other illustrations.
The color study and sketch both made their way to eBay a few days later, each with an opening bid of $100 and no reserve. Small bids sprinkled in over the course of the auctions, and the color study would see a big push on the final morning to a considerable hammer price of $679.69.
The sketch wouldn't quite reach those heights, but after hovering near $300 for the better part of the week, it would finish up just over that at $325. The sketch and color study were not sold to the same bidder, and it is unknown whether the winner of the painting bid on either preliminary works.
The Art
Jesper Ejsing's artwork has become a staple of contemporary Magic the Gathering illustration, being most recognized for his incredible creature concepts on nearly 150 cards, so it's quite fitting he was commissioned for this homunculus's first individual card.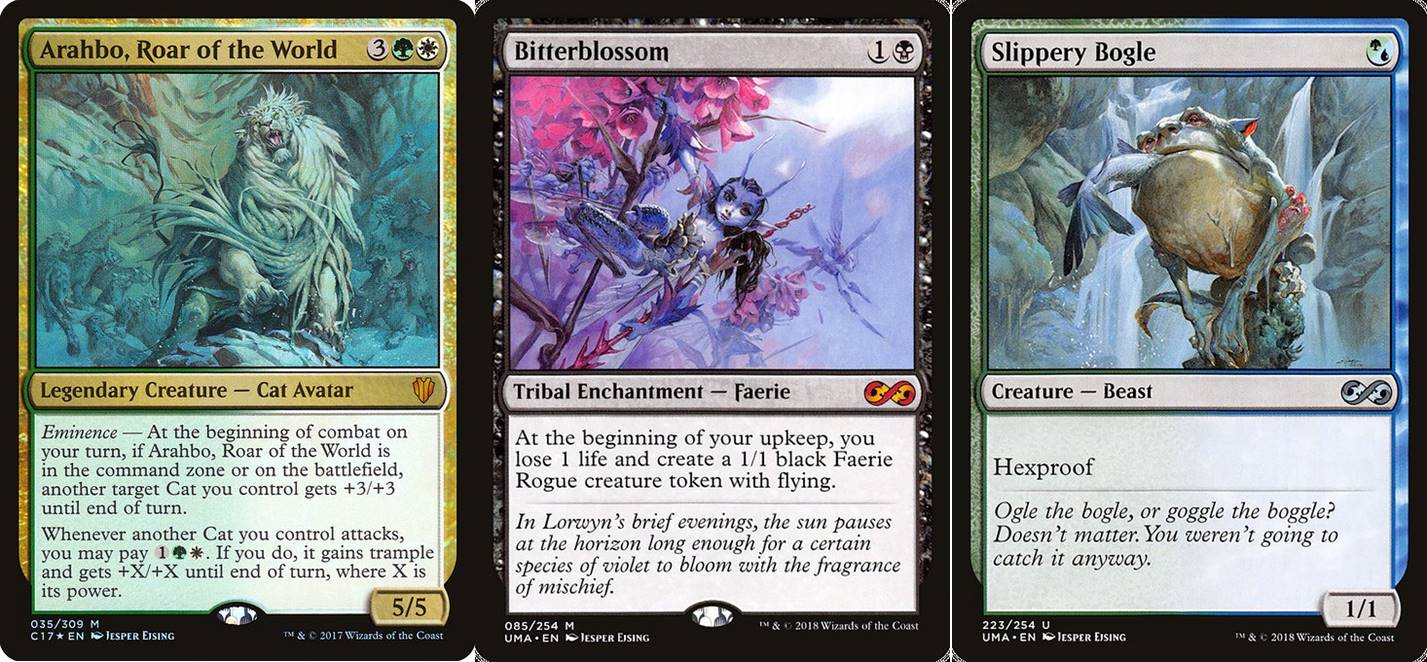 If you look closely, you might notice a few difference between the painting that was sold and the card as it was printed. There is a considerable color difference, as well the loss of his head ridges and some additional business taking place in the background.
Digital alterations for traditional work is quite common in Magic, as an Art Director will not often make an artist repaint their entire creation if it's something as simple as difference of color or adding/deleting minor elements. While Ejsing painted him blue, Wizards wanted his legendary look to be more consistent with previous iterations, so he was made greener and balder digitally to accommodate these requests.
It's very exciting to finally have Fbthlp on his own card, and we'll have to wait and see if he turns up elsewhere on Ravnica or throughout the upcoming and unfolding Magic storyline.