On Monday April 15th, the original painting for Feather, the Redeemed by Wayne Reynolds was sold via auction on the MTG Art Market for a remarkable $6,050.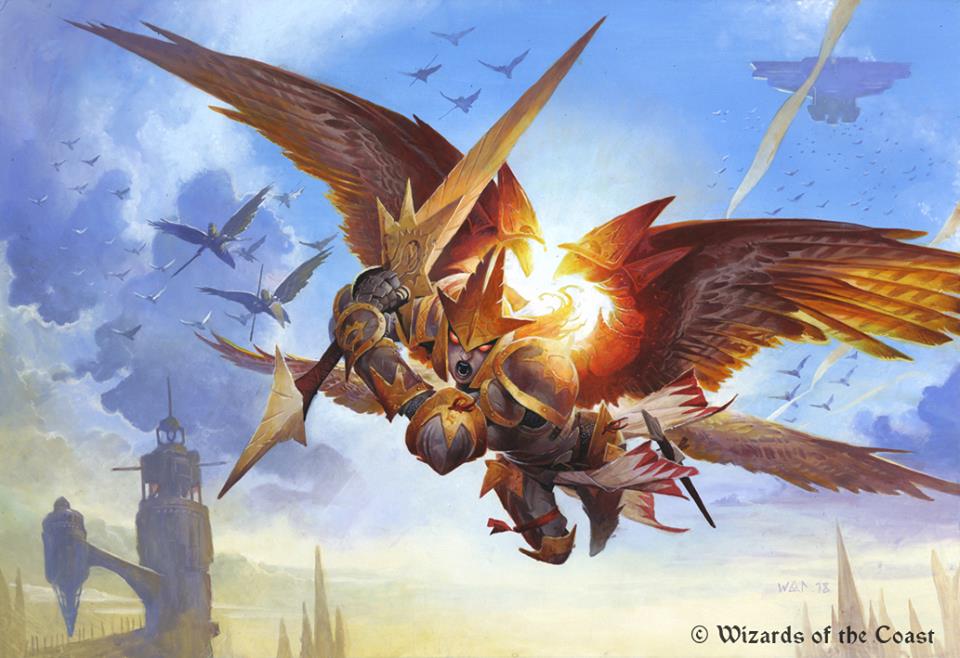 The Facts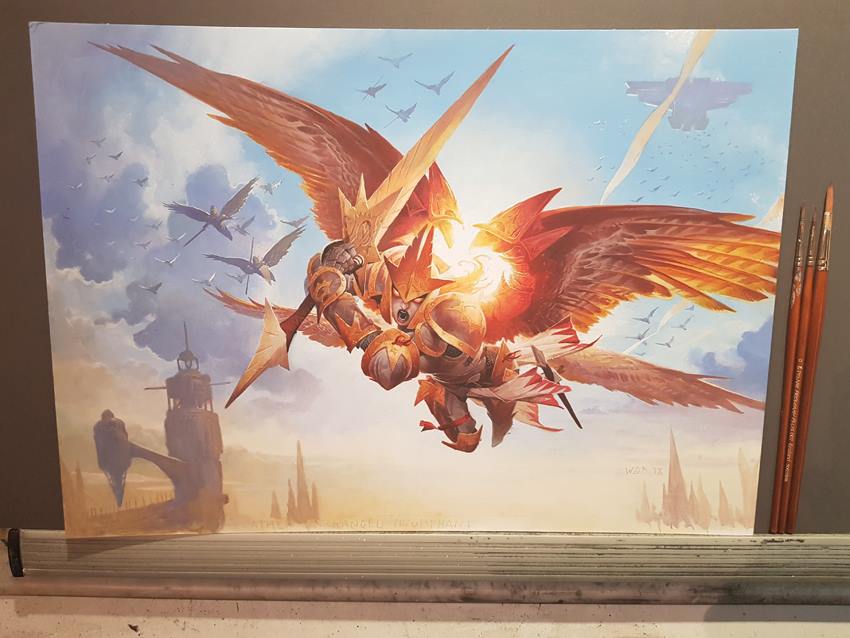 Feather, the Redeemed by Wayne Reynolds is a work of acrylic on artboard measuring approximately 12 inches by 16.5 inches. This work was commissioned for Magic's newest set, War of the Spark, and is the first card for the long awaited Boros angel, Feather. There is no accompanying pencil sketch, as Reynolds almost exclusively paints over his preliminary work en-route to creating the final painting.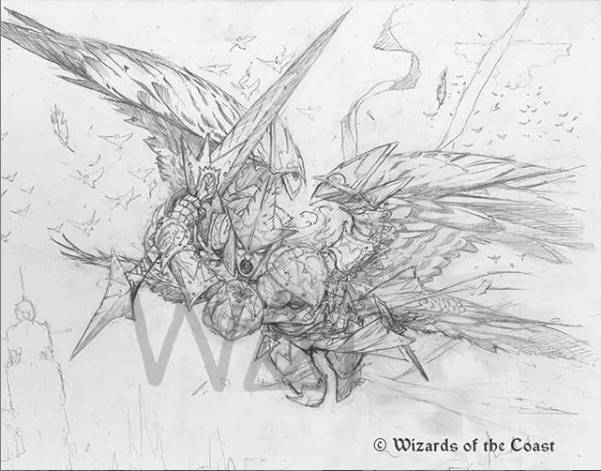 She is sure to be an instant hit on the Commander table for competitive and casual players alike, and even though the Boros colors of White and Red may not be the most popular in the format, she provides some firepower to be a game-changer when it comes to picking your General.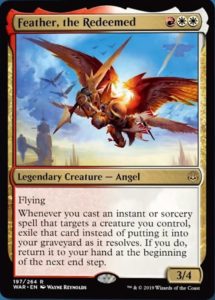 The Hammer
The auction was run by the artist exclusively on the MTG Art Market, and began shortly after the card was previewed to the world via The Command Zone podcast. The opening bid was set at $500, but within 2 hours had climbed to more than ten times that amount to $5,100. The world of Magic had been waiting for Feather, and the original art collectors were not going to sleep on this once in a lifetime opportunity.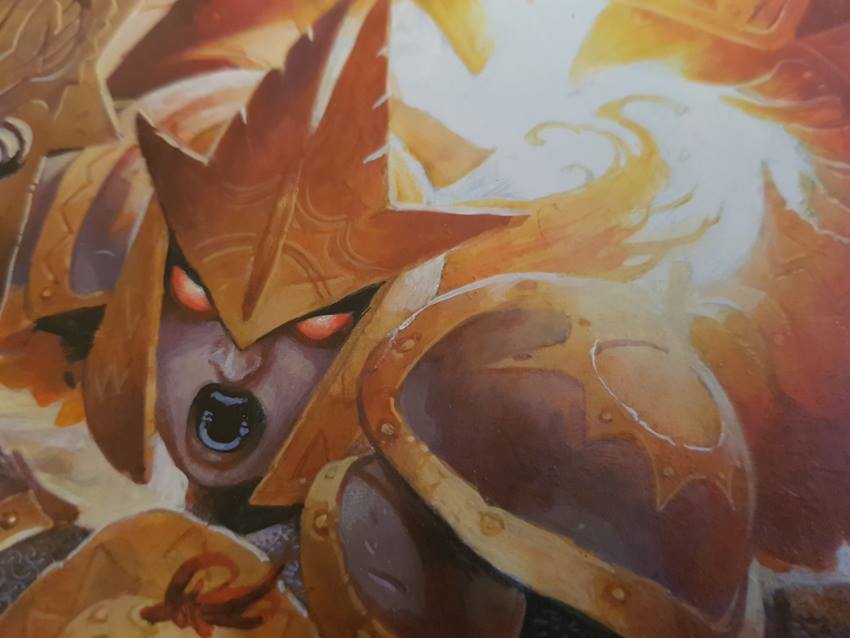 The bidding would remain quiet, as is often the case, until near the end of the auction. About an hour before auction's end bidding resumed, with two public and two private parties exchanging bids until the final price reached just over $6,000. The painting was hammered sold to a private bidder for $6,050, with artist noting that he was absolutely "blown away" and thankful for everyone's interest and participation.
Where Feather?
This question has been asked for years: Where Feather?
To find out more about her, I went to resident loremaster and Wizard's own continuity consultant, Jay Annelli.
He wrote a thread on Twitter covering the Boros Firemane Angel in detail, and that can be found here. Click through and check it out, but to summarize:
Feather was made in the image of the Boros parun Razia, four wings and all. The rest of her kind died during Dissension, and in Return in Ravnica the angels had only two wings. Her story twists and turns from Wojek servant and partner to Agrus Kos, to Guildmaster of the Boros Legion, to deposed Guild leader and prisoner, and now to Redeemed Firemane fighting in the War of the Spark. Again, check out Jay's thread for a ton of great information about this infamous Ravnican character over the last 14 years she's been lingering in Magic lore.
So, where Feather? Here she is, finally, and just in time.