At 10pm EST on November 10th, Chris Rahn's Eternal Witness sold for a solid $11,700. The price for the final traditional work from the Ulitmate Box Toppers moved considerably near the end of its seven-day eBay auction.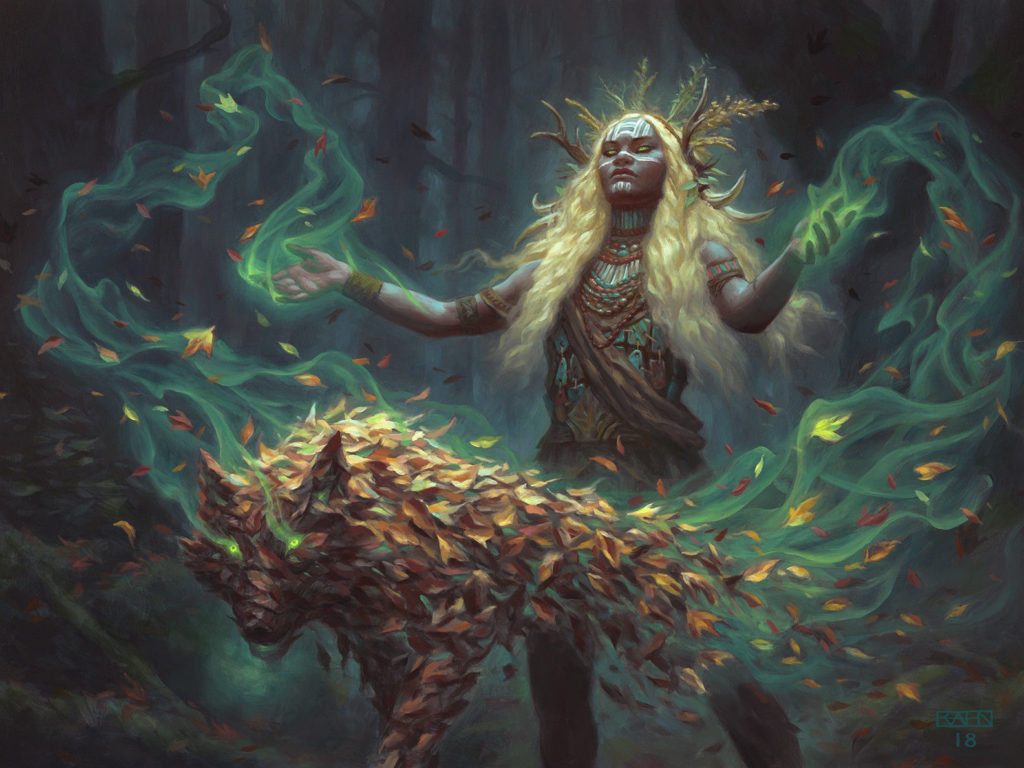 The Facts
Eternal Witness from Ultimate Masters is a work of oil on cradled board measuring a whopping 18 inches by 24 inches. This has become Chris Rahn's standard size for paintings of cards of this caliber, and he has seen considerable returns painting his most notable works at this scale. It sold via a seven-day eBay auction for $11,700 to an unknown buyer.
The Hammer
Rahn almost always sends his newly previewed paintings to eBay within 24 hours of its first reveal to the public, and as such is able to capitalize on the hype and excitement surrounding a new work or release. The painting jumped quickly into the $4,000 range before settling in at $7,200 for most of the week. A small push to $7,777 on Saturday, November 10th was the "deep breath before the plunge," as Leaf Dog and Handler (note: not the real title) rocketed to $11,700 by the time the auction was over. Rahn's Eternal Witness is a huge painting of a highly playable card from one of the most discussed Masters sets to ever be printed, all of which were factors in its above-average price realization. I am not surprised to see this painting get into five digits, withs its size, subject, and style combining perfectly for a strong sale.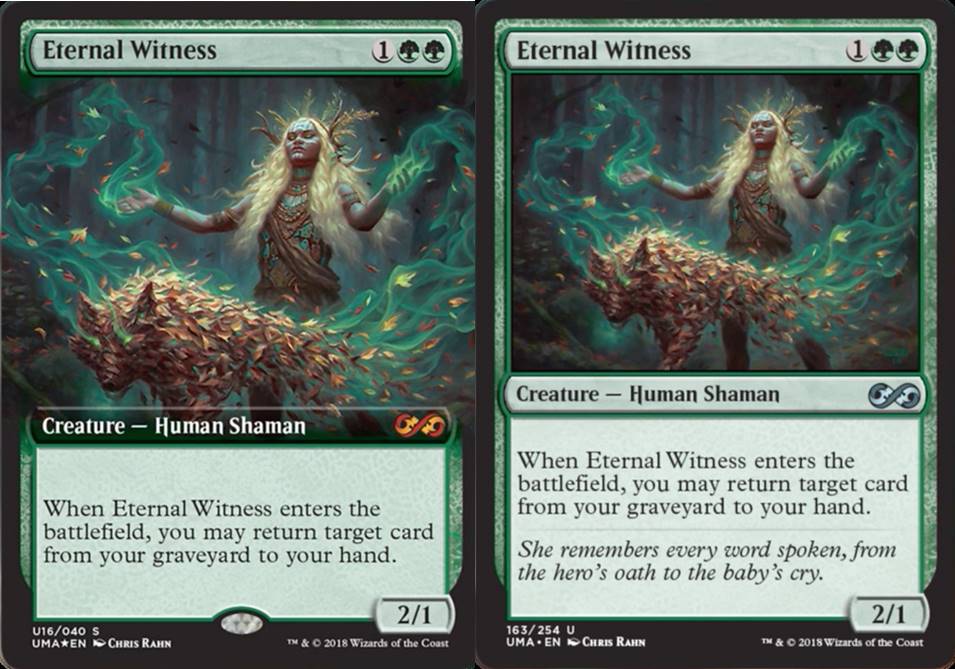 The Art
Reimagining a card that has only been illustrated by Terese Nielsen (she did two different versions) is no easy task, and one the Art Directors at Wizards could not commission lightly.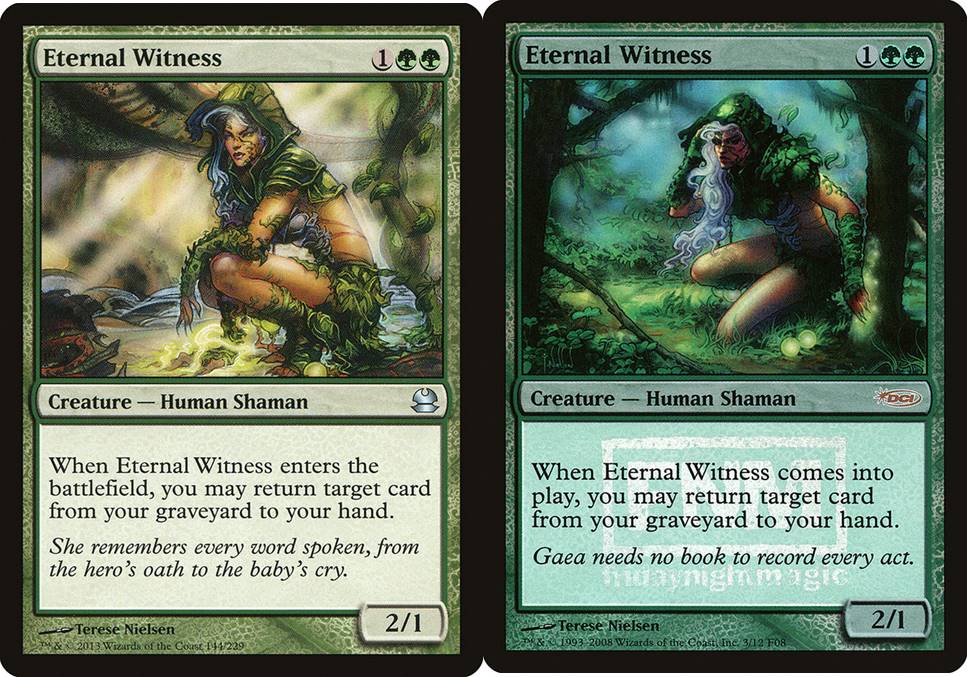 Wizards knew what to expect by giving it to Chris Rahn and they he would recreate this longtime fan favorite to be just as incredible and memorable as Nielsen's previous iterations. Rahn gave us a reimagined character that many players and fans are familiar with in a painting that could be by no other hand. She is now very Selesnyan, further reinforced by her trusty leaf-dog, and the glow that beams from the top left is indicative of the artist's signature—a masterful use of light. Do yourself a favor and peruse Rahn's work on Scryfall and look for the light. It's been an incredible treat to follow his work over the last few years.
Looking Ahead
Eternal Witness was the "last" of the traditional paintings from the Ultimate Masters Box Toppers to be sold. But there was in fact one more traditional painting: Filip Burburan's Tarmogoyf.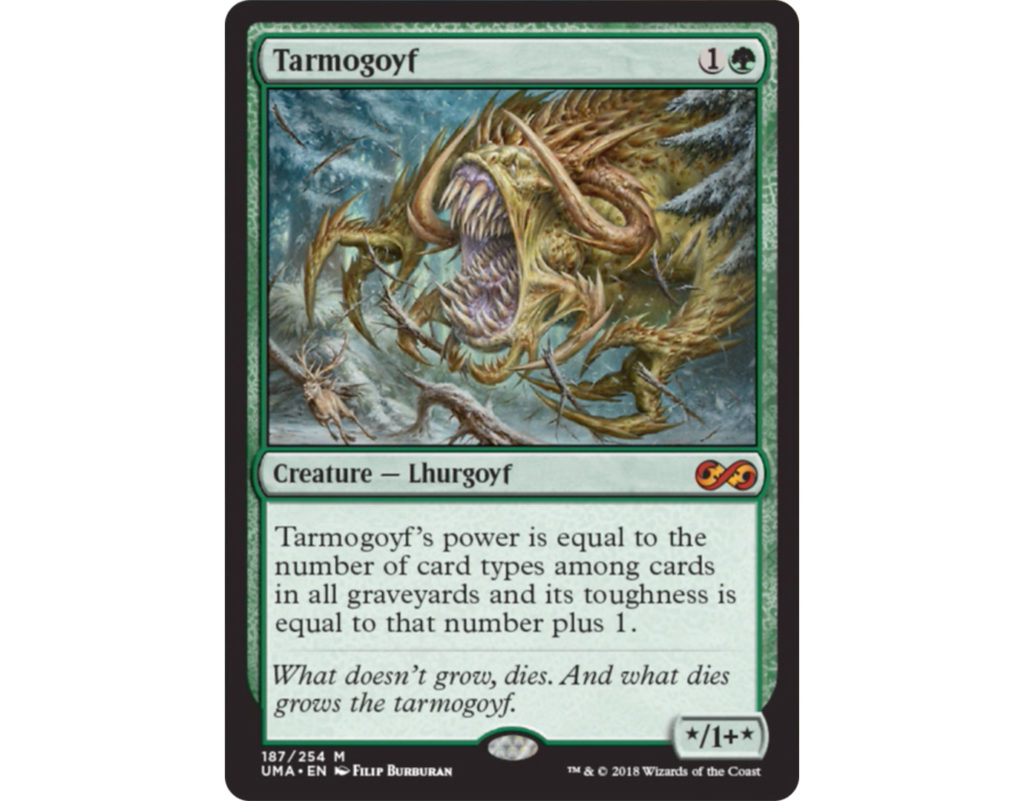 It was sold in the same fashion as Bitterblossom, via private offer shortly after its preview. There is no confirmed public information as to the buyer or the amount; however, the fact that it was not sold by public auction has spurred an upcoming article covering all the ways for collectors to buy, and in turn for artists to sell, original Magic art. As a collector myself, I want to both acquire the pieces I enjoy, as well as the artist to realize the highest possible price for their work. Does this mean there are some pieces I won't be able to buy? Yes, but a piece like Burburan's Tarmogoyf should have seen the auction block in order to maximize his return, and there would have been no estimated or calculable price ceiling. Tune in to the next Mirror Gallery to find out more and get my Tarmo-Take on the situation and where it falls into the current market.