Two-Headed Giant is one of my favorite ways to play the game—it's an excellent way to teach newer players how to compete in limited formats and it smooths out misplays by encouraging communication and cooperation—and so I am, as you might expect, excited for Battlebond. I'm doing a quick review before the release weekend—all the new stuff, as I think we're aware that Swords to Plowshares is excellent and that Noxious Dragon will kill many, many things.
Battlebond is specifically designed to play in 2HG—there won't be any cards that rank up based on the format, a la Scholar of Athreos or any of the Extort cards from Gatecrash—and it's a more traditional set than it appears on first glance, at least as far as limited goes. Outside of Sealed and Draft, I'm concerned about Assist in Commander; political play is always fun, but this is going to be a very simple binary of "do I want to help this person or not?" It reminds me of Join Forces, which never went far in Commander. Regardless, there is a wealth of fun new designs in the set, so let's jump in!
Top Five New Constructed Cards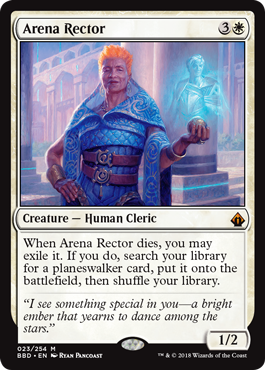 Casual/Commander/Legacy—Arena Rector: I've played the absurd/absurdly fun Rector Combo (EOT sac Academy Rector to Phyrexian Tower, cast Kaervek's Spite with her trigger on the stack, discard your hand/all permanents, tutor up a Barren Glory, win the game) before, so you'd better believe I'll be slamming out an Ugin with this new version. I don't expect her to be very good, but she's an excellent choice in a W/B value Commander deck and for the most fringe of Legacy play.
Casual/Commander—Bramble Sovereign: Absolutely. Copy your own Craterhooves, copy your opponents' Phages, copy your opponents' Craterhooves and sit in blissful safety behind a wall of attack-taxing effects. Pure value.

Casual/Commander—The Duals: Fastlands that enter untapped unless it's become a showdown. Presumably, we'll get the remaining five in the next multiplayer-focused set; until then, these slot into every allied deck.

Casual/Commander—Play of the Game: Perilous Vault costs nine mana to pull this same effect off. Play of the Game can cost as little as WW—although will probably be closer to 3WW, still allowing you to drop something proactive. An excellent reset button that doesn't even require much in the way of politics; someone will benefit from a wipe and will be willing to dedicate three or four mana to the cause.
Casual/Legacy Fringe—Spellseeker: I may not like it, but this belongs here. Tutors up a toolbox, provides card advantage when recurred, slots immediately into most EDH decks that run blue. Inarguably good, invariably boring.
There are no obvious Leovolds or Council's Judgments in this set—sensibly, as it's more focused on teaming up than efficient answers.
Top Five New Limited Cards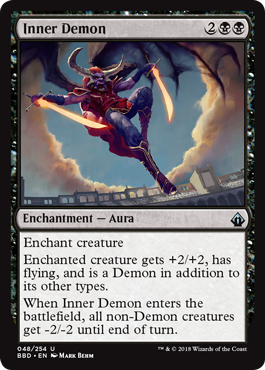 In summation: White seems very strong.
Top Five Hidden Gems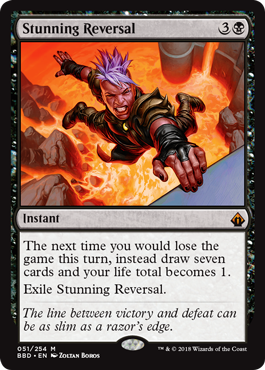 The Bottom Four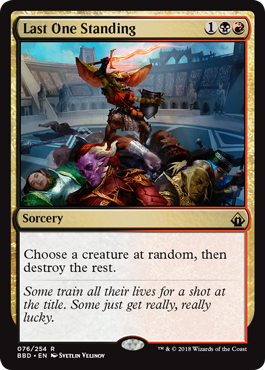 Top 6 Legendary Partner Pairs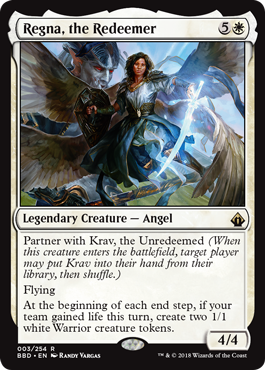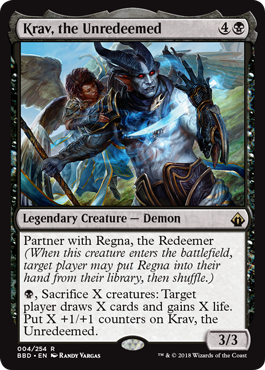 I like that the Legendary Partners are geared more towards specific lines of play than simply being Good Stuff generals. The tutoring effect is meaningless when they're your Commanders and a potent tutor in Limited, which is excellent design, and the flexibility offered by targeting your teammate is appreciated.
All in all, Battlebond seems great. I'm spending the weekend drafting the set, and am anticipating seeing these new Legends at the kitchen table. Plus, come on, more Land Taxes always means a better macrogame.
Next time: I shuffle up the Lich's Mastery deck at a standard tournament. Will Sunmare get there?
A lifelong resident of the Carolinas and a graduate of the University of North Carolina, Rob has played Magic since he picked a Darkling Stalker up off the soccer field at summer camp. He works for nonprofits as an educational strategies developer and, in his off-hours, enjoys writing fiction, playing games, and exploring new beers.